Charter House Inn Henderson is located in Harbor, Ny. This is the best buffalo shrimp we have tried! You can make your reservations at 315-938-7200.  When I am asked what is my favorite recipe at CopyKat.com, this Buffalo Shrimp always comes to mind.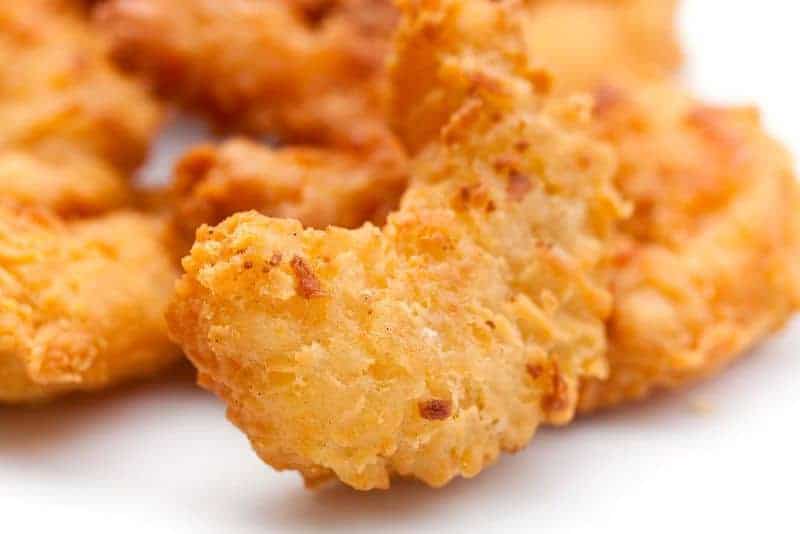 Charter House Inn Buffalo Shrimp
Charter House Inn Buffalo Shrimp
Author:

Charter House Inn

Recipe Type:

Appetizer Recipes, Copycat Restaurant Recipes, CopyKat Recipes, Favorite Recipes, Seafood Recipes, Main Dish Recipes

Prep time:

20 minutes

Cook time:

10 minutes

Serves:

4
Enjoy buffalo shrimp, perfect for those who love buffalo shrimp.
Ingredients
1 pound of raw 31/40 peeled and deveined shrimp

2 cups golden dip all purpose breading

1 tablespoon dry mustard

2 teaspoons kosher salt

2 teaspoons cayenne pepper

2 teaspoons garlic powder

1/4 pound butter

2 cups franks red hot sauce or Tabasco-like hot sauce

1 tablespoon vinegar

1 egg

1/3 cup water
Directions
Mix all dry ingredients. Prepare egg wash by beating egg together with water. Melt 1/4-pound butter mix with red hot sauce and vinegar. Dip shrimp in egg wash, and bread with breading mixture. Fry in deep fryer at 350-degrees. Place in container with hot sauce mixture, and shake well. Serve with celery and blue cheese. This is excellent!
Print Recipe