This is a wonderful way to have shrimp. It almost reminds you of a New Orleans style Barbeque shrimp. This one is from Mimi at Mimi's Cyber-Kitchen her website! And it is her creation!
Killer Shrimp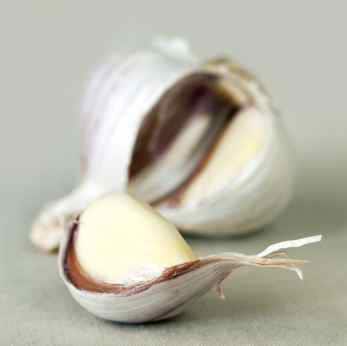 Killer Shrimp
This killer shrimp is one dish you won't forget.
Ingredients
1 tablespoon fresh or dried rosemary
2 teaspoons thyme
1 teaspoon black pepper
2 cloves garlic, peeled and chopped
1/2 teaspoon fennel seed
1 teaspoon celery seed
1 teaspoon crushed red pepper
2 quarts clam broth** (if making with chicken, use chicken broth)
3 ounces tomato paste
4 ounces butter
2 pounds shrimp
french bread
Instructions
Using a mortar and pestle, partially grind the rosemary, thyme, and fennel seed. Break the spices up rather than grinding them. In the end there should still be recognizable pieces of the rosemary, etc. Mix the ingredients in a pot.Simmer for an hour or two.Just before serving, add raw shrimp.Simmer until shrimp is done, stirring, about 2 minutes.Serve in bowls.Each bowl should contain a serving of shrimp and a lot of broth. The broth should almost completely cover the shrimp. Use unpeeled shrimp. The dish is eaten with your fingers.

Dig out a piece of shrimp and peel it. Eat it. Soak up the broth with the bread and eat that. No utensils. This recipe makes a lot of broth. **If you have the time, peel the shrimp down to the last joint, leaving that and the tail intact. Add the shells to the clam broth and bring to a boil, then cover and simmer at least 1/2 hour. Pour into blender in batches and process till smooth. Strain back into pot. Add herbs and remaining ingredients and proceed with the recipe.
Nutrition Facts
Killer Shrimp
Amount Per Serving
Calories 238 Calories from Fat 117
% Daily Value*
Total Fat 13g 20%
Saturated Fat 7g 35%
Cholesterol 316mg 105%
Sodium 2017mg 84%
Potassium 203mg 6%
Total Carbohydrates 5g 2%
Sugars 3g
Protein 23g 46%
Vitamin A 22.4%
Vitamin C 9.4%
Calcium 18%
Iron 16.8%
* Percent Daily Values are based on a 2000 calorie diet.
Prep Time 15 minutes
Cook Time 1 hour 30 minutes
Total Time 1 hour 45 minutes
Servings 8
Calories 238 kcal
Last Updated on