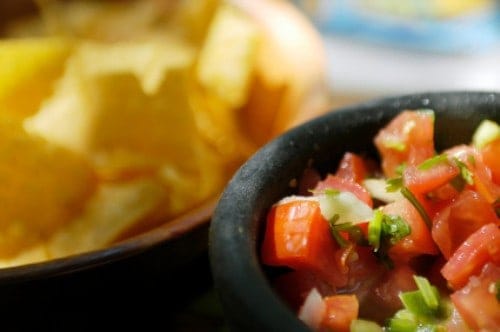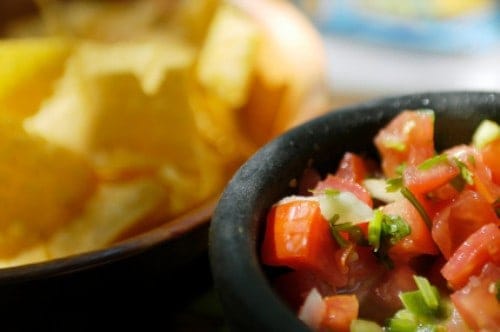 Ninfa's was a chain in the Houston area run by the Ninfa family, there food was always so tasty, and it is a shame that they are not around any longer. Thankfully you can still taste food that tastes just like theirs did.

Ninfa's Red Hot Sauce
Ninfa's has been known for their super fresh salsa.  This is easy to prepare, and tastes so good.  This has a peak shelf life of about a day and a half and you must serve or refrigerate immediately after preparing.
Ninfa's Red Hot Sauce
Author:

CopyKat.com

Recipe Type:

Appetizer Recipes, CopyKat Restaurant Recipes, CopyKat Recipes, Dips/Sauces

Prep time:

10 minutes

Cook time:

10 minutes

Serves:

1
This salsa is so tasty there will be none left.
Ingredients
5 pounds fresh, ripe, whole tomatoes, cored (do not peel)

1/2 large yellow onion, chopped

1 head garlic (about 6 cloves)

4 fresh jalapenos

2 ounces (by weight) fresh Cilantro, chopped (you will find this with the parsley in your produce section)
Directions
Preheat oven to 400 degrees. Place cored whole tomatoes and whole jalapenos in shallow pan, (a cookie sheet with sides) single layer and roast for 30 minutes until tomatoes and jalapenos are charred (they will be black, but that is what takes away the acidity and gives the roasted flavor, you don't have to turn them).
While tomatoes and jalapenos are roasting, saute the onion in hot oil (vegetable, olive or lard) until transparent and let cool.
After tomatoes and jalapenos are roasted, place all ingredients in a blender (leaving tomatoes and jalapenos whole) and blend for about 15 seconds, taking care not to over blend or the mixture will be too watery. You may have to do this in several batches if you don't have a commercial sized blender. You can also vary the amount of jalapenos or garlic to your taste.
Print Recipe