Boston Market Garlic Dill Potatoes may have been discontinued from the Boston Market, but you can still enjoy these when you make them at home.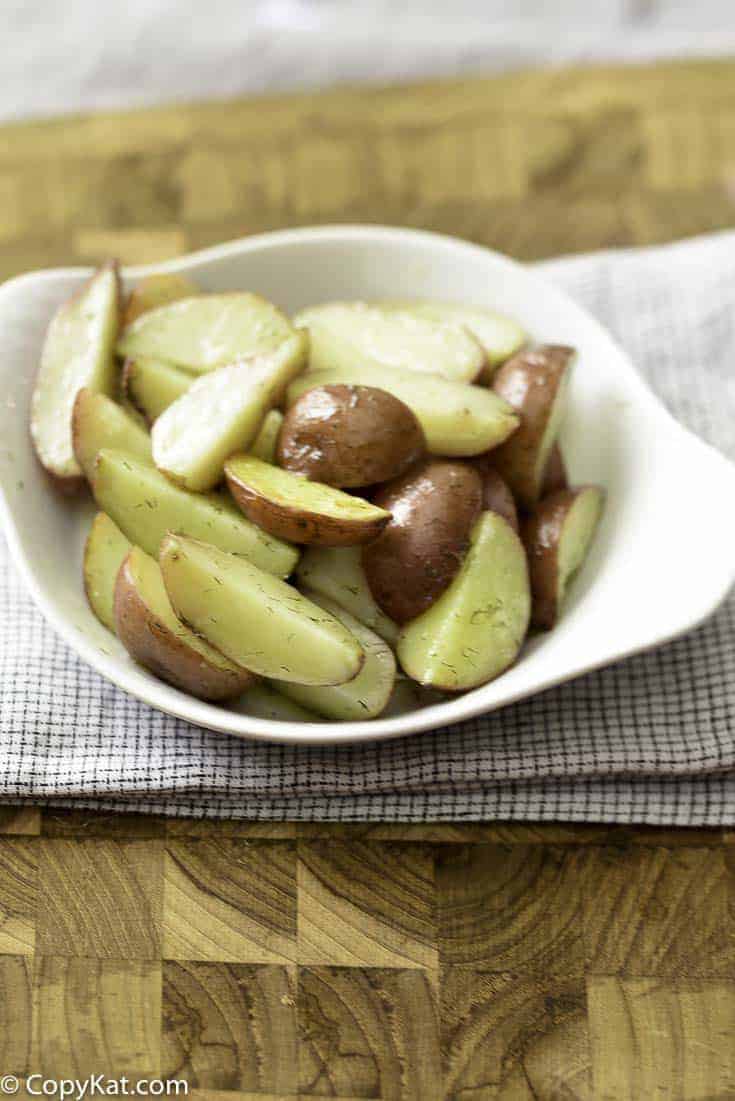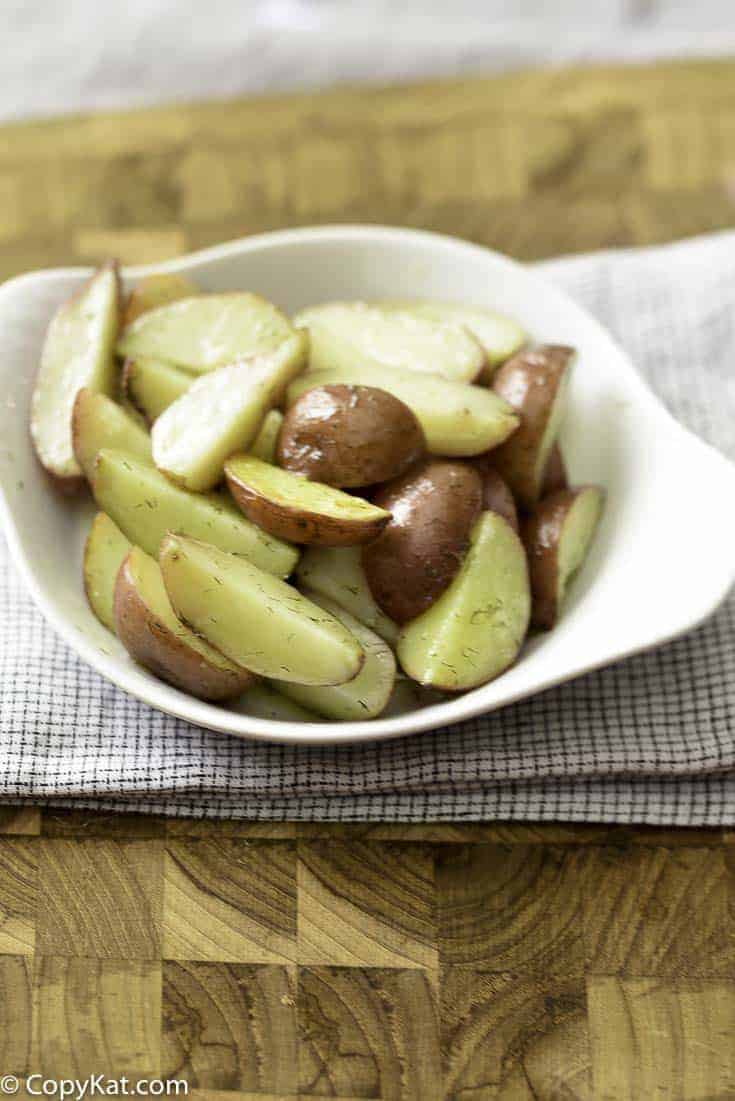 These classic garlic dill potato wedges remind me of good old fashioned cooking. This is dish is similar to what you grandmother might have made. Simple cooking is often the best type of food there is. Here we let the fresh flavor of baby red potatoes sing out along with a touch of garlic and a hint of dill.
For this recipe, I like to use red potatoes that are on the small side, something less than 2 inches in diameter is my personal preference. I love the flavor of these potatoes, and they also cook very quickly so you don't have to worry about potatoes taking a long time to cook.
If you have unsalted butter on hand you may want to use your unsalted butter and this way you can adjust the salt according to your personal preferences. I know you are going to enjoy these Boston Market Garlic Dill Potatoes when you make them at home.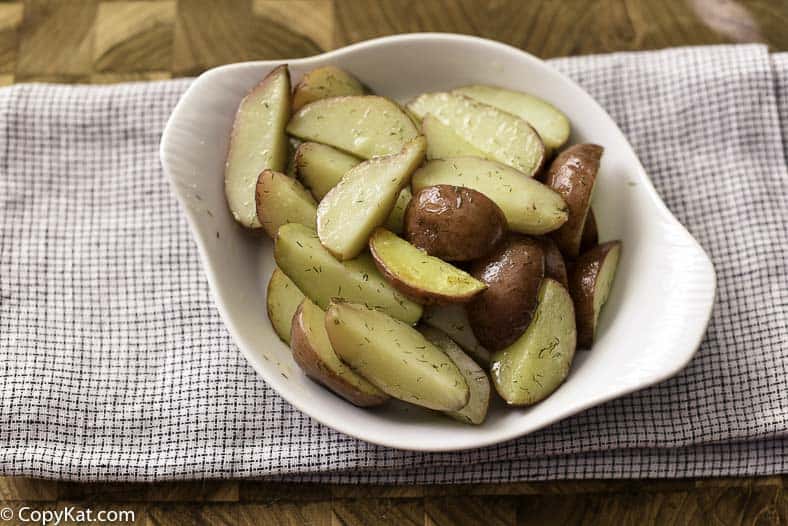 If you love the Boston Market you may want to check out some of these other favorites.
Boston Market Sweet Potato Casserole
Boston Market Squash Casserole
Boston Market Macaroni and Cheese
Boston Market Dill Potato Wedges
Boston Market Dill Potato Wedges
Author:

CopyKat Recipes

Recipe Type:

Copycat Restaurant Recipes, CopyKat Recipes, Side Dish Recipes

Prep time:

10 minutes

Cook time:

10 minutes

Serves:

4
These Dill Potato wedges make a great side dish for any meal and they are so tasty!
Ingredients
7 or 8 new red potatoes (small sized specifically size B or C)

2 teaspoons minced garlic

1/2 cup of butter (1 stick)

1/2 teaspoon Salt

1/2 teaspoon Black Pepper

1/2 teaspoon Celery Salt

2 teaspoons crushed Dill
Directions
Wash potatoes well and boil until soft, drain well on paper towels. Melt the butter, in large frying pan (use only real butter) saute garlic for a couple of moments, and then add potatoes and the rest of the seasonings. Pan-fry the potatoes until they are lightly brown.
Print Recipe
You can learn more about potato sizes here.