So often we start dinner with deciding what meat dish we are going to serve, and then we work around to planning out the vegetables and other side dishes to serve with them.  While this recipe uses a fresh pineapple in it's preparation, you are also using a fresh young chicken, so everyone should be happy with getting to chose which piece they want.  Add some cooked rice, and you have a nice and complete meal that tastes like you went out for dinner.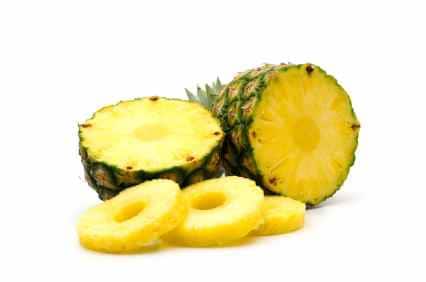 Le Boeuf Chicken Hawaiian
Yield: 2 servings.
Le Boeuf Chicken Hawaiian
Author:

CopyKat Recipes

Recipe Type:

Chicken Recipes, Copycat Restaurant Recipes, CopyKat Recipes

Prep time:

10 minutes

Cook time:

25 minutes

Serves:

2
Le Boeuf Chicken Hawaiian uses fresh pineapple to make a real unique difference.
Ingredients
1 fresh medium sized Pineapple

2 to 2 1/2 pounds fresh Young Chicken

1/3 cup Flour

1/4 pound Butter

1 teaspoon Salt

1/2 teaspoon Pepper

1/2 cup shredded Coconut

2 teaspoons Fresh Ginger, minced fine

1 ounce Soy Sauce

1 cup Chicken Broth

1/2 cup Rice
Directions
Cut pineapple in half, and dig out the fruit from the shell. Reserve the broth. Cut chicken into four parts. Coat the chicken with flour seasoned with salt and pepper. Fry the chicken in butter, taking care not to overcook. Drain off the butter, and put the chicken in a greased oven-proof casserole. Grate the pineapple pulp over the chicken, sprinkle the coconut and a dash of dry mustard over the top, add the fresh minced ginger, soy sauce, and additional salt to taste, if desired. Pout the chicken broth over all, and bake in a 350 degree oven until chicken is tender, about 25 minutes.
While the chicken is baking, prepare the rice. When chicken is done line the pineapple halves with a bed of steamed rice, and arrange the chicken and sauce on the top. Serve immediately. Makes 2 servings.
Print Recipe