This recipe was printed for some time in magazines advertising Best Foods Mayonnaise.  I got this recipe from my Grandmother.   This recipe is from the archives of my grandmother, Ethel Eynard.  Jefferson City, MO.  1974.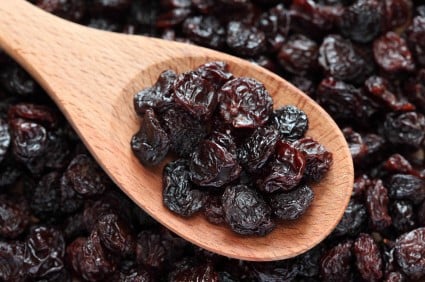 Amazing Raisin Cake
Yield: 12 servings.
Amazing Raisin Cake
Author:

Best Foods Myaonnaise

Recipe Type:

Cake Recipes, Dessert Recipes, Family Recipes

Prep time:

10 minutes

Cook time:

40 minutes

Serves:

10
This recipe was one that my grandmother loved to make, this cake has apples, raisins, and walnuts.
Ingredients
3 cups all-purpose flour

2 cups sugar

2 tsp. baking soda

1-1/2 tsp. ground cinnamon

1/2 tsp. ground nutmeg

1/2 tsp. salt

1/4 teaspoons ground cloves

1 cup Hellmann's ® or Best Foods ® Real Mayonnaise

1/3 cup milk

2 eggs

3 cups peeled chopped Granny Smith apples

1 cup raisins

1 cup chopped walnuts or pecans

Cream Cheese Frosting
Directions
Preheat oven to 350°. Grease and lightly flour 2 (9-inch) round baking pans; set aside. In large bowl, combine flour, sugar, baking soda, cinnamon, nutmeg, salt and cloves. Add Hellmann's ® or Best Foods ® Real Mayonnaise, milk and eggs. With electric mixer, beat at low speed 2 minutes, scraping bowl frequently. (Batter will be thick.) With spoon, stir in apples, raisins and walnuts. Evenly spoon into prepared pans. Bake 40 minutes or until toothpick inserted in centers comes out clean. On wire rack, cool 10 minutes. Remove from pans and cool completely. Frost with cream cheese frosting.
Print Recipe