Merichka's Salad Dressing is one of the best kept secrets in the Chicagoland area. This is the original house dressing from Merichka's and is a "must have" when ordering their famous Poorboy plate. I have looked for it on the web and it is nowhere to be found. My source must be kept secret.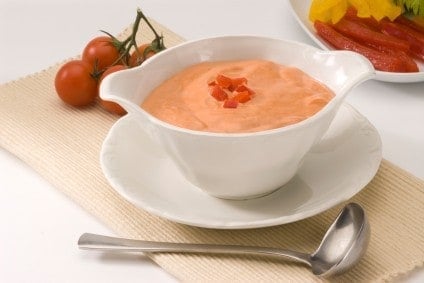 Merichkas Salad Dressing
Merichkas Salad Dressing
Author:

Phil via CopyKat Recipes

Recipe Type:

Copycat Restaurant Recipes, CopyKat Recipes, Salad, Salad Dressing

Prep time:

10 minutes

Cook time:

10 minutes

Serves:

10
You can enjoy this Midwest salad dressing.
Ingredients
1 cup Ketchup

1 cup Vegetable Oil

1/2 cup Vinegar

1/4 cup Water

1/2 cup Sugar

1 tablespoon Black Pepper

1 teaspoon Garlic Powder
Directions
Mix all ingredients together in a salad oil bottle, chill and pour over salad. Enjoy!
Print Recipe