Old-fashioned Potatoes are rich and creamy.  You can make mashed potatoes easily at home, you don't need to purchase instant mashed potatoes.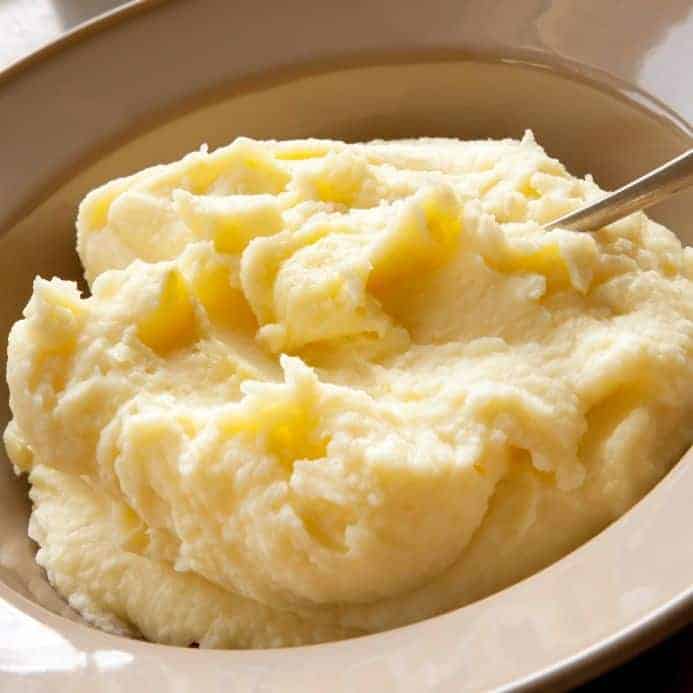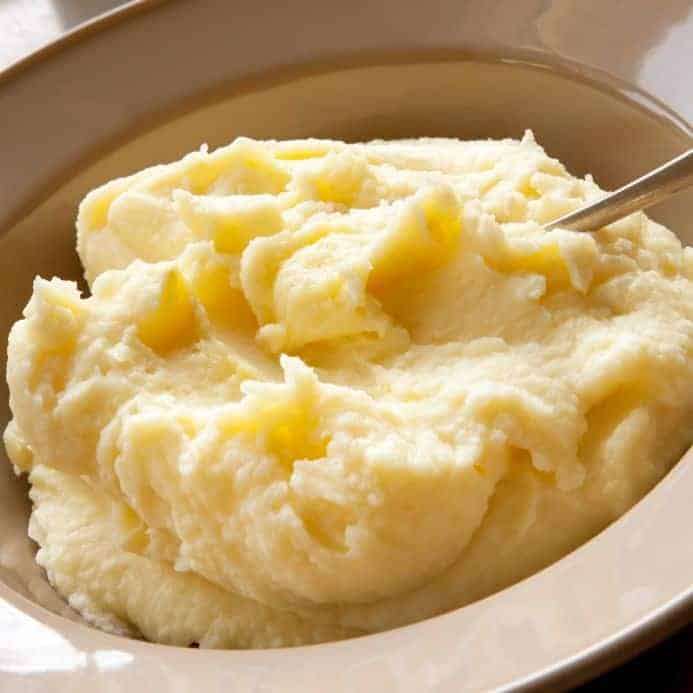 Old-Fashioned Mashed Potatoes
Thanks to hyjinx for sharing this mashed potato recipe.
Old Fashioned Mashed Potatoes
Author:

hyjinx

Recipe Type:

Reader's Recipes, Side Dish Recipes

Prep time:

10 minutes

Cook time:

35 minutes

Serves:

8
Looking for how to make old fashioned mashed potatoes? Look no further.
Ingredients
4 potatoes

1 extra potato for the pot

1 5 ounces can evaporated milk

1 teaspoon Sea Salt

1/4 teaspoon onion powder

Butter or Margarine

Salt & Pepper
Directions
Peel potatoes, dice into small chunks. Bring to boil in saucepan, with enough water to just cover the potatoes. Add sea salt. Potatoes are fully cooked when stabbed through with a fork. Drain, leaving a small amount of water in bottom of pan. Put potatoes back on burner. Add butter or margarine and stir, enough to completely coat all potato chunks. Keep potatoes moving so they do not burn. Stir in onion powder. Remove from stove. With either a potato masher or electric beaters, begin to mash/whip potatoes, adding evaporated milk until the proper consistency is reached. If using an old-fashioned masher, be sure that all chunks are broken up, and then finish with a whisk. Add additional butter or margarine if desired and salt & pepper to taste.
The onion powder is purely optional, garlic powder may also be used. If evaporated milk is too sweet for your taste, regular milk may be substituted. The number of potatoes and size of can of evaporated milk used will vary according to the number of diners.
Print Recipe