We have our 2012 Super Bowl Recipe Finalists. I have used the help of Tina from the Baking Aisle, and Fran of ThinRecipes. I rely on these two ladies, because if it was up to me, I would pretty much call anything a winner as long as it contained cream cheese and bacon. These ladies picked 4 recipes for the top recipes.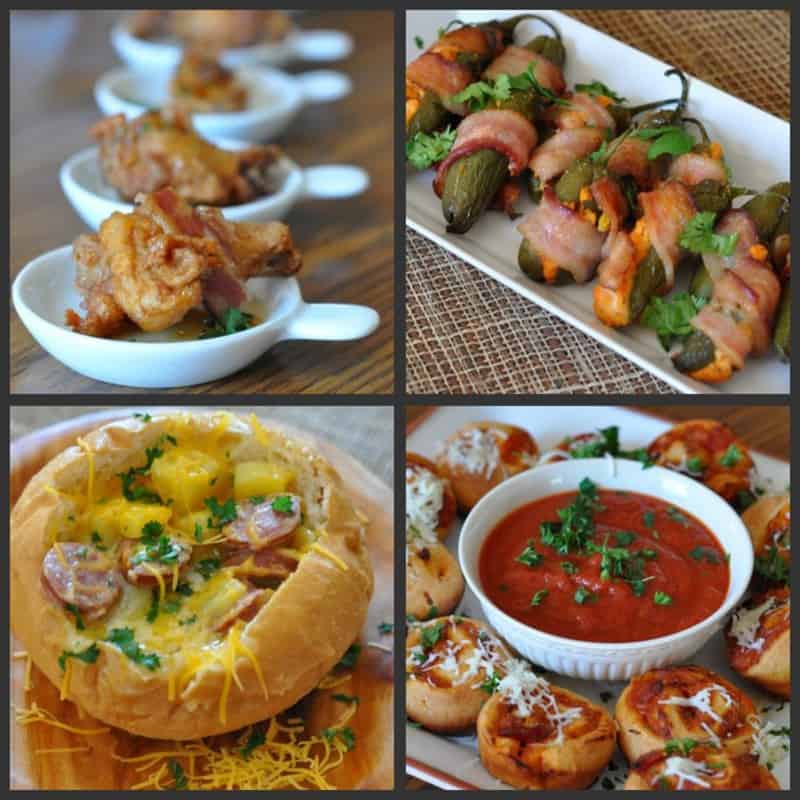 So now I need your help, please drop me a comment. and tell me what recipe you think deserves to win. Here are the top finalists:
Honey Habenero Wings – these hot wings are a real delight. They are seasoned and deep fried hot wings that are finished with a honey and habenero glaze, and if that isn't enough, crumbed bacon is also added just before serving.
Super Bowl Pizza Bun Sliders – Imagine a marriage been Cinnabon, and your favorite pizza parlor. These pizza inspired rolls can be made ahead and served hot or cold.
Buffalo Chicken Jalapeno Poppers – So you can't have a Super Bowl Party without buffalo chicken dip, well you can't unless if you have these buffalo chicken dip inspired jalapeno poppers, and yes, we wrap these with bacon.
Sausage Potato and Cheddar Stew – If you are where it is cold, this soup is for you. Best of all this is slowly simmered in a crock pot, and when you are ready, you can have a dish of this hearty stew.
So, please write a comment with the recipe that you think should win. All recipes are good, and I only have one crock pot. Which recipe do you like the most? Drop us a line and let us all know who you think should be the winner.