This is a Sponsored post written by me on behalf of Honeysuckle White® and Shady Brook Farms® for SocialSpark. All opinions are 100% mine.
I love the summer time, during the summer we are out at the grill several times a week. I recently had the opportunity to try Honeysuckle Turkey Italian sausages on the grill, and they were amazing.
I think that most everything tastes better on the grill, the grilled Italian sausage is no exception. Did you know that turkey offers more protein than beef, and has fewer calories than chicken and less fat than pork. This Italian sausage is not short on flavor, it was quite good. Turkey is a flavorful alternative to other proteins that's great for grilling and offers all of the BBQ favorites – brats, burger, tenderloins and more.
You may be able to find either the Shady Brook Farms or the Honeysuckle White Turkey in your local grocery store.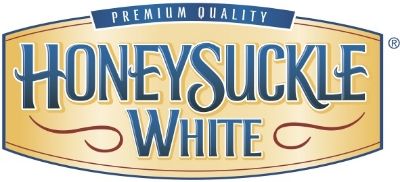 For tips and recipes, visit Turkify.com You can even to to their Facebook page and check out the Grilling with Friends Facebook apps and sweeps. This app will help you to plan every detail of your next grill-out with tools like the menu builder that allows guests to sign-up to bring food, beverages or extras (like a playlist) from the hosts original list or you can even customize it by adding your own items.
There is even a new line of Turkey Burgers. These Turkey burgers can go from the freezer to the table in just 20 minutes. There are six varieties to choose from: Savory Seasoned, Ready to Season, Cheddar Jalapeno, and Swiss, Bacon & Onion. These burgers taste great out of of your skillet or fresh off your grill. The new turkey burgers are gluten-free burger patties and they are approved by the USDA as a good source of protein. In fact, they have more protein and fewer calories than beef, pork, and chicken. They also contain 50% to 76% less fat than regular ground beef.
**USDA National Nutrient Database for Standard Reference, Releaes 25. Update 2012. Product contains 8-14 g. of fat per serving as compared to 34 g. fat in Regular Ground Beef per 4 oz. raw serving**
.


Now let me how I cooked up the Italian sausage and turned it into a delicious sandwich.
For tips and recipes, visit Turkify.com
This is a Sponsored post written by me on behalf of Honeysuckle White® and Shady Brook Farms® for SocialSpark. All opinions are 100% mine.
Honeysuckle Grilled Turkey Sausages and Peppers
Love sausage and peppers? You are going to enjoy this lightened up version.
Ingredients
1

pound

Honeysuckle Italian Turkey Sausages

1

large

red bell pepper

1

large

white onion

2

teaspoons

olive oil

1

package

of hoagie buns
Instructions
If you are using a gas grill heat your grill to between 300 and 350 degrees. If you are using coals, wait until the coals turn grey. Cooking sausages to high will result in a burned outside, and an interior that is not cooked. Cooking the sausages too low will cause your sausage to dry out. Slice the pepper and onion into 1/4 inch thick slices.

Brush pepper and onions with olive oil. Sprinkle onions and pepper with a bit of salt. Place onion and pepper slices on the grill. Place sausages on the grill and cook for approximately 6 to 7 minutes. Turn onion and pepper slices over when they begin to brown. Pepper and onion slices will cook faster on the second side, remove when they have browned to your desired level. Flip sausage over and cook on the other side for another 6 to 7 minutes or until the sausages have finished cooking. When cooking, please ensure that the turkey reaches an internal temperature of 165 degrees Fahrenheit. Assemble sandwiches by slicing the sausages into 1/4 to 1/3 inch thick diagonal pieces. Place 5 or 6 pieces of sausage on each bun and add pepper and onion slices. You may desire to add some mayonnaise or mustard to your sandwich.
Nutrition Facts
Honeysuckle Grilled Turkey Sausages and Peppers
Amount Per Serving
Calories 152
Calories from Fat 72
% Daily Value*
Total Fat 8g 12%
Cholesterol 40mg 13%
Sodium 709mg 30%
Potassium 243mg 7%
Total Carbohydrates 8g 3%
Protein 12g 24%
* Percent Daily Values are based on a 2000 calorie diet.