A fun trip to Chicago, and learning about adult coloring books in more are in store this month.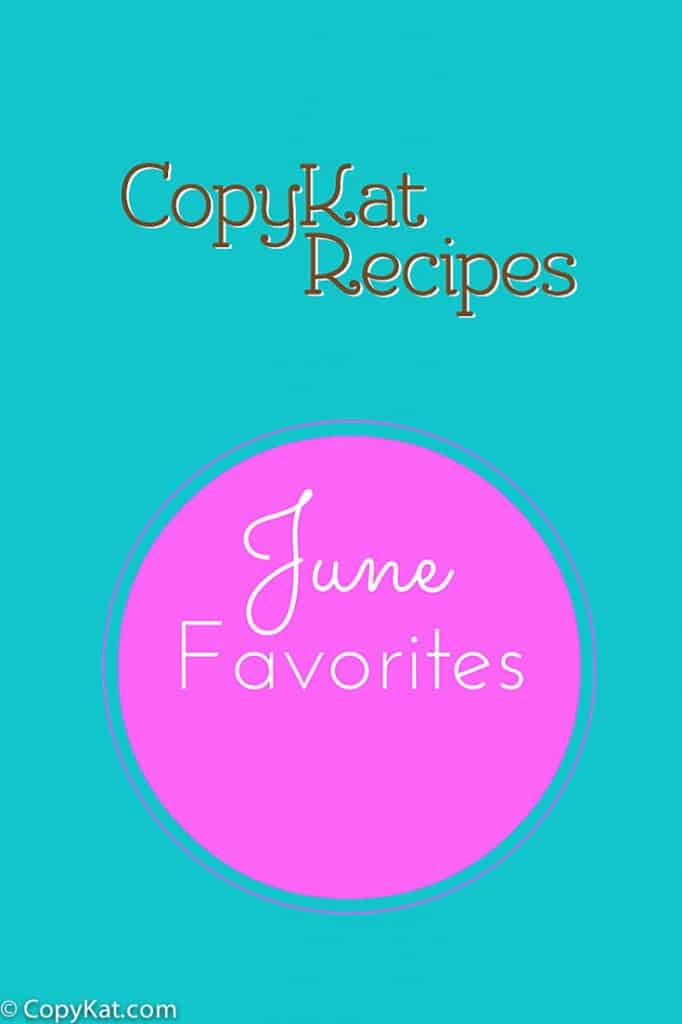 I seem to run late on these each month, I am just now recapping the month of June. For me, this has been an incredibly busy summer. This last month I went to the wonderful Eat, Write, Retreat Food Blog Conference in Chicago. I must say I love Chicago. It is hands down, one of my favorite cities.
While there I came upon a new favorite Kalyn introduced me to Garrett's Popcorn. I must say this popcorn is nothing short of magical. They don't sell too many flavors, but what they do is amazing. I know, a lot of you will tell me you love the mix. The mix is a blend of caramel popcorn with cheese popcorn. I am in love with the cheese popcorn. I wished we had one in Houston. I know, they do mail order, but it wouldn't be the same. I will be seeking out a good popcorn place in the Houston area. If you are going to visit Chicago, this is a must stop at the place.
Adult Coloring Books
So I have a small confession to make here, I recently got introduced to adult coloring books. They seem to be all of the rage here. I participate in a local women's group, and in addition to evenings of bunco, canasta, and wine, there are adult coloring books. Coloring as an adult is still an entirely relaxing activity. Yes, they make some books that are more for adults, so you aren't going to be stealing some child's coloring book, you can have one of your own. I have one that is intentionally for relaxing. I get in the zone, and nothing else comes to mind, I rather like it. Here are a few books I have ordered and I enjoy.
You might be wondering do you use crayons, pencils, or something else. I use coloring pencils. Many of these books have more intricate designs so I think it would be difficult to use regular crayons. There is a mind-numbing assortment of pencils, but you can pick up an inexpensive pack of pencils and get started.
It's not just me; you can read more about adult coloring books here
From the New Yorker, Adults Buying Coloring Books for Themselves
Kitchen Favorites
How about some kitchen favorites. This month I have spent my time in the kitchen working on making pie dough. I took a class a Sur La Table, and I finally got pretty good at making pie dough, this is something I have struggled with all of my life. I made a ton of cherry hand pies. In the pies, I have been putting a little bit of Bob's Red Mill Almond flour in the pies for a bit of texture. I am not making a gluten free pie, but just small regular hand pies, and I thought this almond flour added just the right touch to the pie.
For the Blog
On the blog front I am loving Co-Schedule. I have been blogging for a long time; it used to be built it, and people would come to your blog. I think I spend about 1/3 of time working on social media. I love how this program helps me to schedule all of the social shares ways out in advance. So when I write the blog post, I can plan out the tweets, pins, and Facebook shares. I love that I can see all of my blogging and social sharing in one place. It also helps me to plan out my posts.
I personally need another monthly subscription plan like I need a flat tire. I have gone from thinking this was the most magical piece of blogging software I have ever heard of to where I use it daily. If you are a blogger, I definitely encourage you to take a look at Co-Schedule and take advantage of their free trial and the training that goes along with it.
Ok, that does it for the month of June. Let me know what favorites you have come across this last month.