Did you know that over Thanksgiving Fisher Nuts donated $40,000 to their local food banks? I got to spend a day volunteering with them to feed fellow Texans.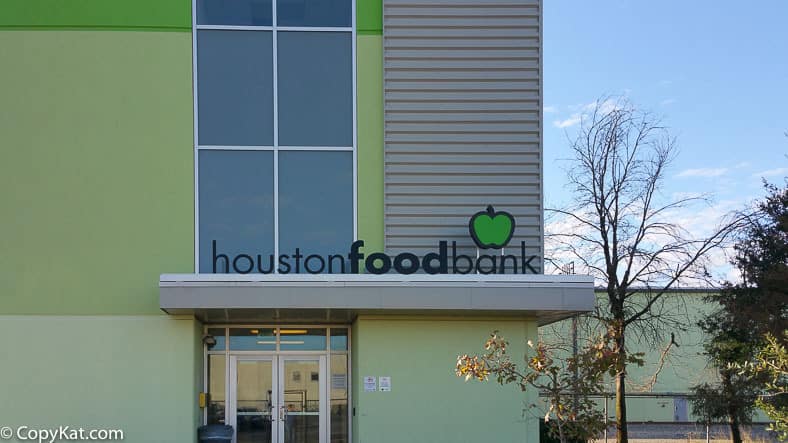 Community members across Texas came together on November 18 for the Fisher® Shares & Cares Volunteer to help package holiday meals at local food banks. More than 350 volunteers in San Antonio, Dallas, Houston, Amarillo and Abilene helped pack 54,955 pounds of food that will be delivered to families in need in time for Thanksgiving.
Fisher Nuts calls Texas home, and they do their part in giving back to their local community. I was fortunate enough to get to volunteer along with the folks of Fisher® at the Houston Food Bank. If you have never been to the Houston Food Bank it is an incredible organization in Houston. It is responsible for distributing food to most of the Houston area food pantries. In Houston 1 in 5 people are food insecure. The Houston Food Bank shoulders a large responsibility in helping people.
You can volunteer at the Houston Food Bank 6 days a week. The shifts are for 4 hours each. I am an early bird to I went to the 8 AM to the 12 PM shift. The folks here are very friendly. While your teams are divided up, there are lots of tasks to be done, here 90% of the work is done by volunteers. You can drink some coffee and get ready.
My team for Fisher® was working on the Backpack Buddy program. This program sends food home with the children at school that are on the free lunch program. They receive some additional supplemental food a couple of times a month for food for the weekend. They get cereal, fruit, vegetables, juice, a couple of snacks, and some protein. We had just 4 hours to put together 8,000 packages Backpack Buddies. So we had to decide who was going put in what, learn how to pack properly out the backpack, and to how to place everything on the palettes. It was so much fun and hard work to prepare the bags. About half way into our shift we were about 40% complete. You spend your first shift organizing and learning, so it goes a little slower.
When we came back after our second break, we quickly knocked out the order, and we finished up early. It was an incredible experience. I am so grateful that I got to spend the day on behalf of Fisher® brand working at the Houston Food Pantry.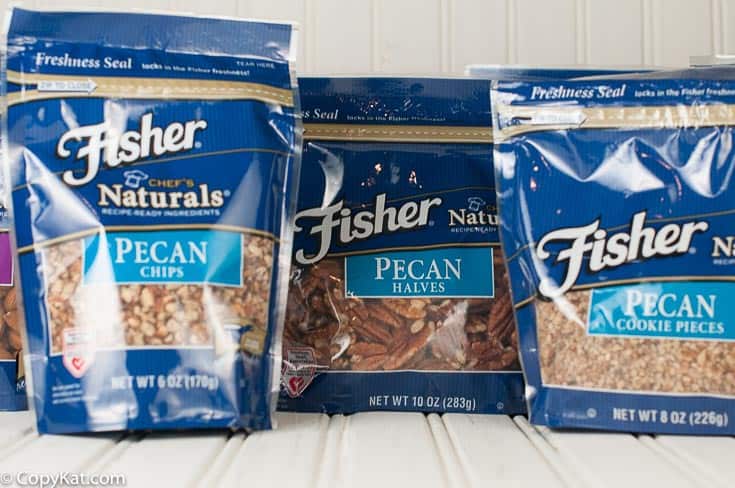 When it comes to choosing products to use for anything. I love to know that I can choose to purchase products with a company with a heart. To me, it matters that I buy from someone who donates back to my community. The Houston Food Bank is very dear to my heart. As I know in my town over 800,000 people each year receives food from the Houston Food Bank when times are tough.
You can find all sorts of recipes available on their website.
You can follow them on Facebook
See their recipes on Pinterest
Follow them on Twitter
Check out their Instagram
Watch their Videos on Youtube
This is a sponsored conversation written by me on behalf of Fisher nuts. The opinions and text are all mine.