Instant Pot Stick of Butter Rice is a variation of my Stick of Butter Rice recipe you bake in the oven. This recipe is so easy to make, and you can prepare this recipe in your Instant Pot or another style of a pressure cooker.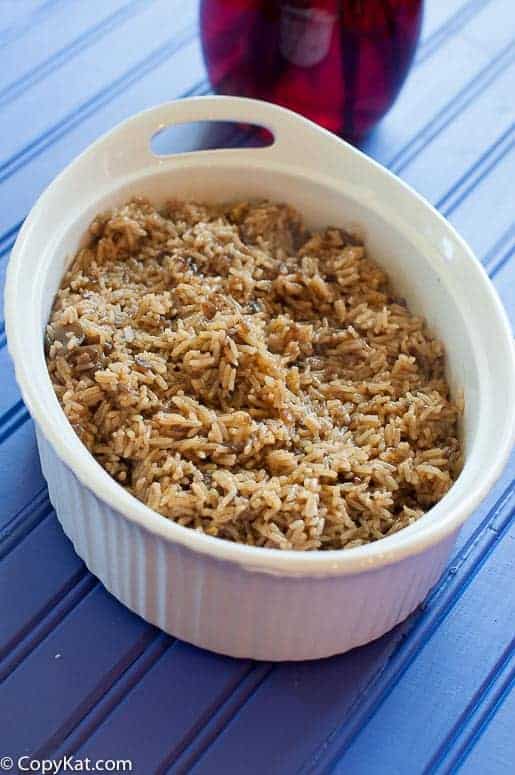 Do you love Instant Pot rice recipes? I bet you do. You can make rice easily in your Instant Pot. It is actually my preferred way to make rice. It is so easy to cook rice in an Instant Pot. You simply add your water and rice, you use the rice setting on your Instant Pot, and in less than 30 minutes you have delicious rice.
I think by pressure cooking rice you get rice that is perfectly cooked, and for me, this cooks quickly in a pressure cooker than with a rice cooker. If you have followed me for any length of time online you will know one of my dirty little secrets, I can't cook rice on the stove top. I simply lack this talent. You may have the skill, I do not have it.
For this recipe I am using plain long grain rice. I haven't tried making this recipe with brown rice, or even basmati rice, so this recipe is just for regular long grain rice. You will also need 2 cans of French Onion soup, 2 cans of beef consume, some Worchestshire sauce, and the stick of butter. You don't need to add any water.
This recipe does vary from the one that you bake in the oven, it uses less butter. It actually uses half of the butter, but it comes out just as flavorful. I know if you try this recipe you will soon fall in love with this recipe just I like have.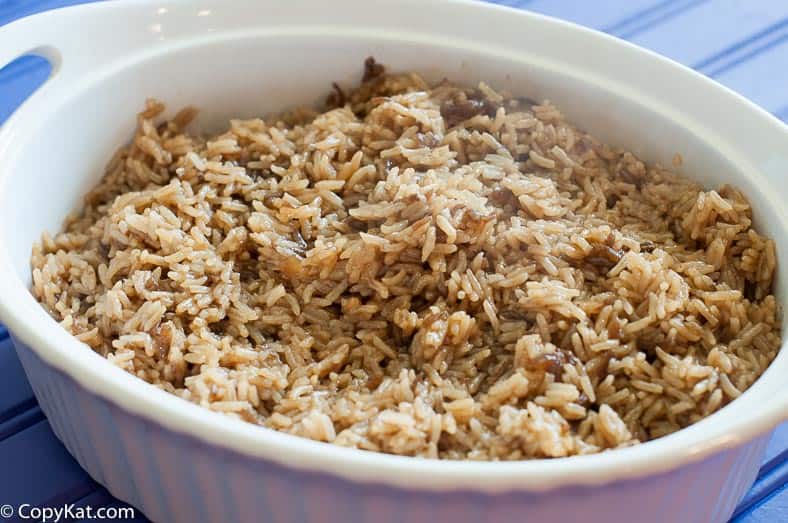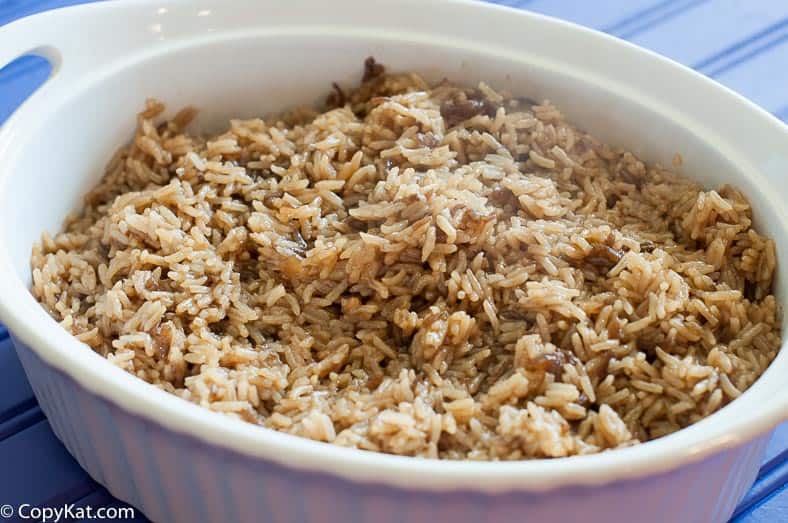 Want to learn more about cooking rice in a pressure cooker? Be sure to check out Hip Pressure Cooking website's page. How to cook rice in a Pressure Cooker.
Love Instant Pot Recipes? Check out these.
Hard Cooked Eggs in an Instant Pot
Macaroni and Cheese in an Instant Pot
Instant Pot Beef Stew
Instant Pot Stick of Butter Rice
Author:

Stephanie Manley

Recipe Type:

Instant Pot, Pressure cooker

Prep time:

5 minutes

Cook time:

20 minutes

Serves:

8
Ingredients
2 cans 10 ounce Beef Consume

2 cans 10 ounce French Onion Soup

1 stick of butter

2 cups of rice
Directions
Place all ingredients in the Instant Pot pressure cooker. Place on rice setting. Do a natural release on the pot and enjoy.
Do you have a different pressure cooker? According to http://www.hippressurecooking.com/easy-pressure-cooker-steamed-rice/ you set it for about 3 minutes for 1 1/2 cups of rice, I am going to say 5 minutes for the 2 cups of rice here. Then either high or low pressure, and then allow the pressure to do a natural release.
Print Recipe