The Sonic Strawberry Limeade is a delicious drink that you can enjoy all year around. The hardest part of this drink is the strawberry syrup, but I will show you how to make your own strawberry syrup. Do you love copycat Sonic recipes? I have a lot of copycat Sonic Menu Items on the blog.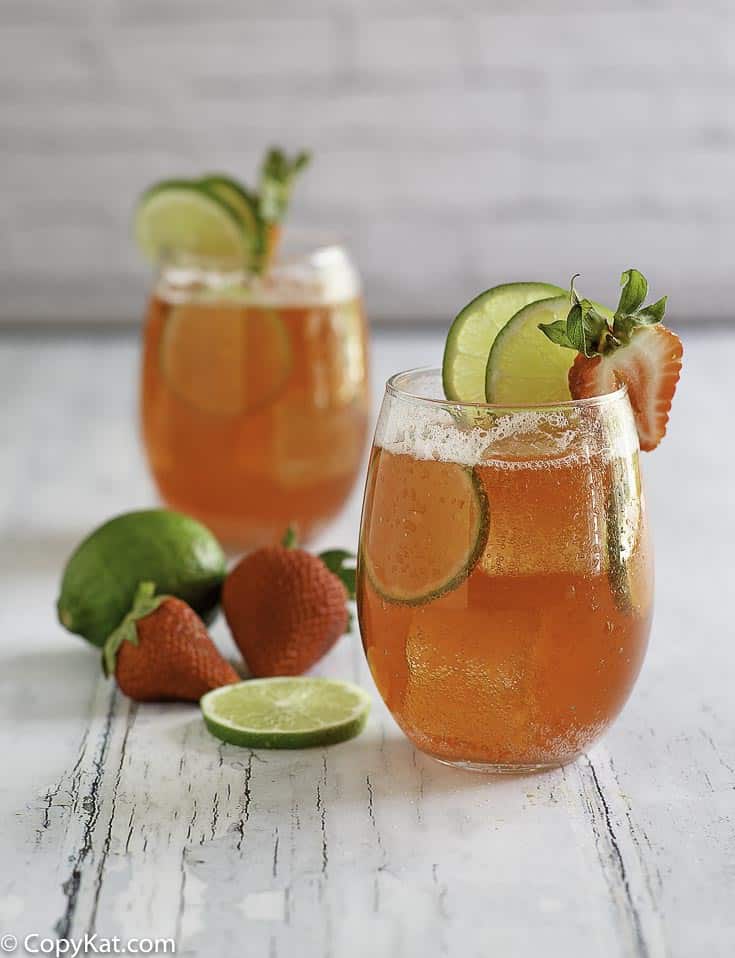 Sonic is America's Drive Inn, and they have over 100,000 drink combinations. I am going to show you how to you can take care of drinks that need strawberry syrup. I think one of the best things about recreating recipes at home is you can stay away from many preservatives and dyes. Homemade Strawberry syrup has a beautiful color, and there is no dye in this recipe. My recipe is made with sugar, if you want to try making your version with a sugar-free substitute, please let me know how it goes. This recipe is tested only for sugar.
You will begin with 1 pound of fresh strawberries. You will wash them, hull them, and cut those strawberries into small pieces. You will then cook the strawberries for about 20 minutes, what results is a beautiful colored juice, but it isn't sweet yet. You will remove the strawberries, and compost them if you desire. Then we will add the sugar, and heat just a bit more.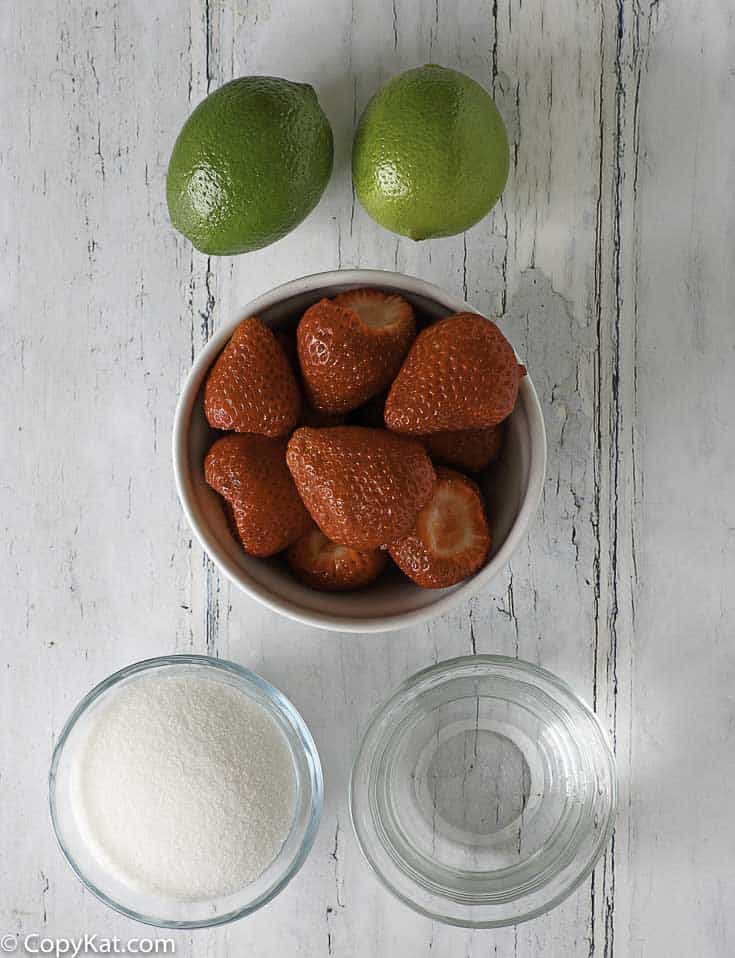 You can then store the syrup in a clean container, I recommend storing the syrup in the refrigerator. It is ok for a couple of weeks.
Next, we will assemble the Sonic Strawberry Limeade. You will grab a glass, fill it with ice, and then make your drink. I add about 1 part of strawberry syrup to 4 parts of Sprite. I top with some lime slices or quarters, and there you go.
You can make strawberry lemonade, or even strawberry soda if you desire. I hope you enjoy this Sonic Strawberry Limeade.
Love Sonic Drinks? Check out these other favorite Sonic Drinks.
Sonic Ocean Water
Sonic Cherry Limeade
Sonic Root Beer Freeze