If you have never tried the Outback Steakhouse Sweet Potato you are missing out on an expertly baked sweet potato that honey butter, cinnamon, and brown sugar.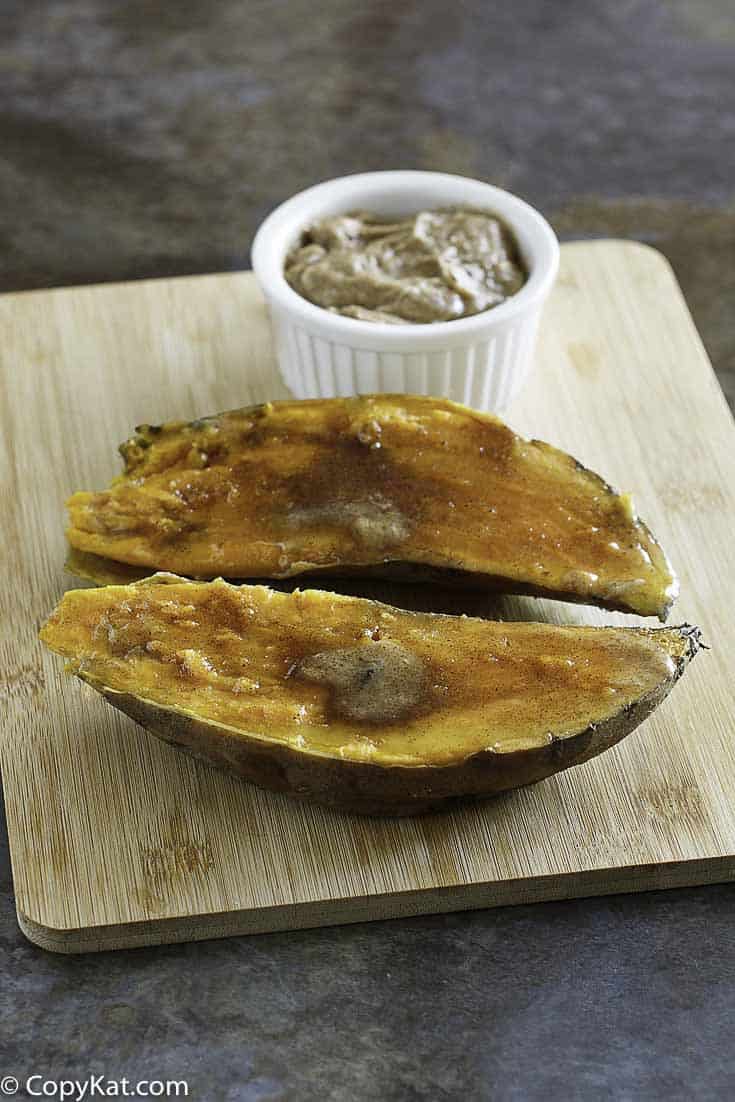 While the Outback Steakhouse Baked Potato rules the world, their baked sweet potato doesn't play second fiddle at all. This one serves up a delicious honey butter and it is topped with cinnamon and brown sugar. Unlike some restaurants, the Outback uses real butter to make this honey butter taste amazing.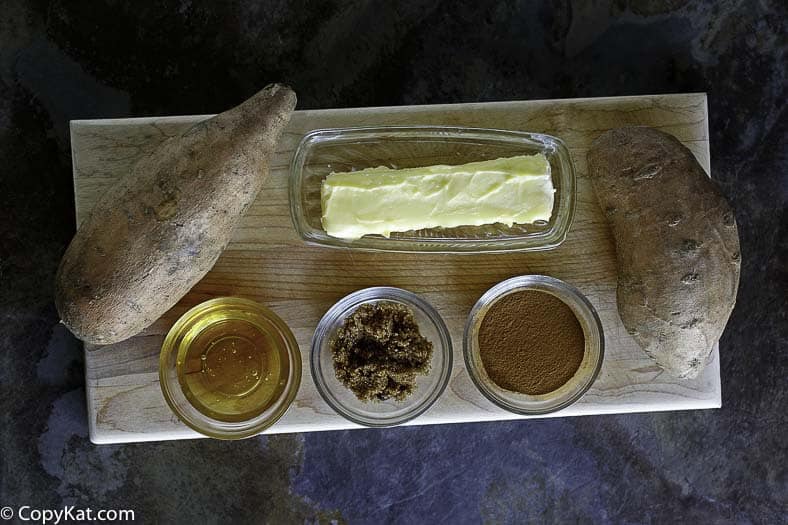 Sweet potatoes are super easy to cook. I suggest that when you bake this you line a baking sweet with either parchment paper or foil. This will make clean up a snap. Sometimes when you bake a sweet potato they can ooze a bit of sticky sweet liquid. So save yourself a bit of a cleanup.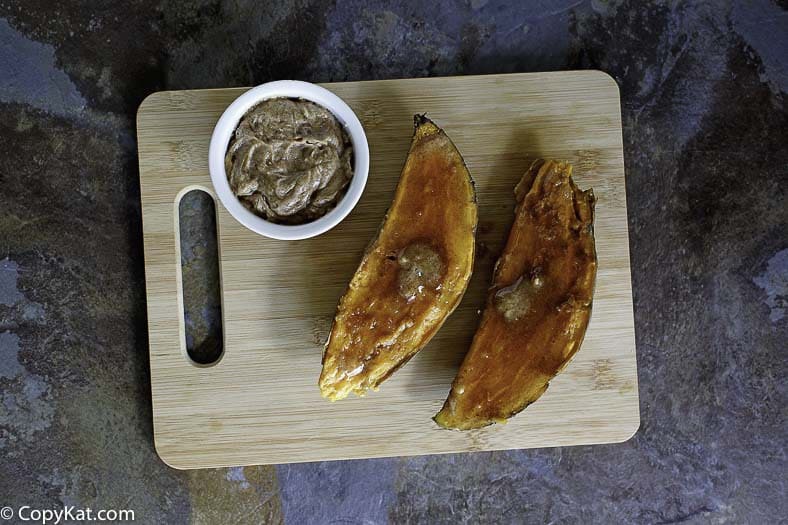 Baked sweet potatoes are a great side dish to make. You can make these in advance, and simply reheat them just before serving. I suggest that you get the most uniform size of sweet potatoes as you can. If you get sweet potatoes that are uniform in size they will cook more uniformly. I know you will enjoy this recipe for baked sweet potatoes.
Love the Outback Steakhouse? Make Copycat Outback Steakhouse Recipes at home
Outback Mac A Roo
Outback Steakhouse Steamed Green Beans
Outback Steakhouse Walkabout Soup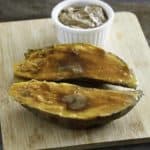 Outback Steakhouse Sweet Potato
Outback Steakhouse makes an incredible baked sweet potato and you can too!
Ingredients
4

(6-ounce)

sweet potatoes

2

cups

butter, softened

1/4

cup

honey

1

tablespoon

dark brown sugar

1/2

teaspoon

ground cinnamon
Instructions
Preheat the oven to 375 degrees. Wash the sweet potato and wrap it with foil. Plance on a baking sheet lined with parchment paper. Bake potato for approximately 1 hour, or until you can easily pierce the potato with a fork. While the potato is baking use a mixer to mix together the butter and honey until the texture is uniform. To serve remove the foil and split the potato open with a knife. Top with the brown sugar, cinnamon, and finally a scoop of the honey butter. Store leftover honey butter in the refrigerator.
Nutrition Facts
Outback Steakhouse Sweet Potato
Amount Per Serving
Calories 382
Calories from Fat 306
% Daily Value*
Total Fat 34g 52%
Cholesterol 91mg 30%
Sodium 306mg 13%
Potassium 21mg 1%
Total Carbohydrates 20g 7%
* Percent Daily Values are based on a 2000 calorie diet.
Total Time
1
hour
5
minutes