Products that frustrate are products that I don't quite understand at the grocery store. Here is another one, Individually wrapped hot dogs. I don't understand the need for these.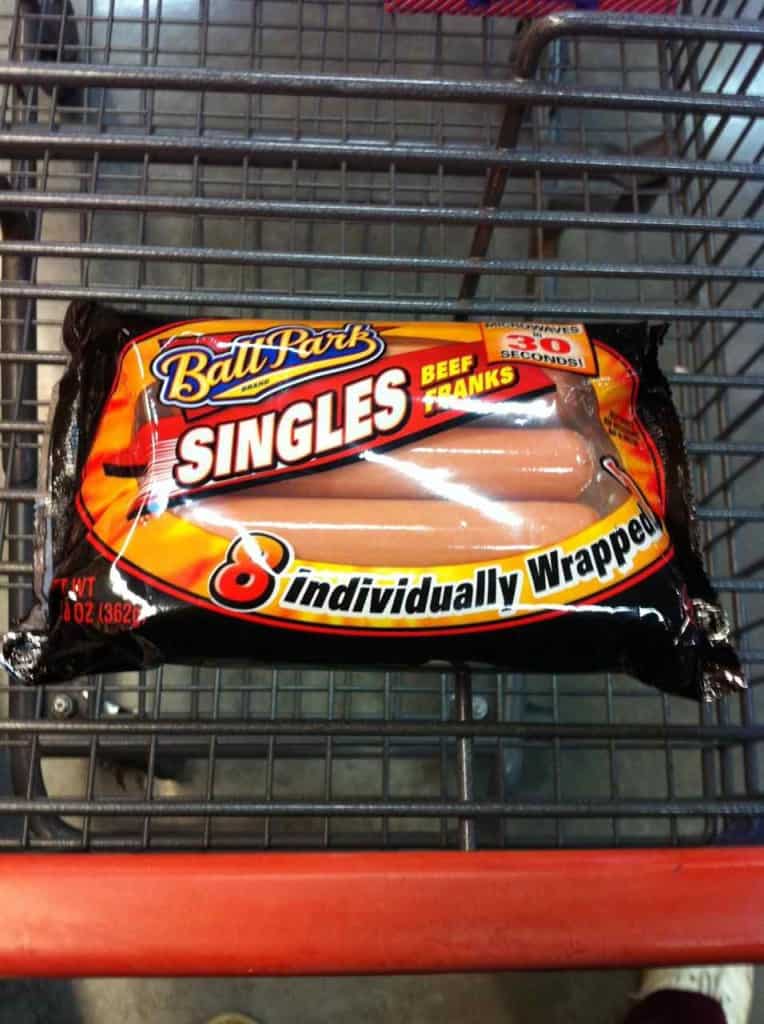 Products that Frustrate – Individually Wrapped Hot Dogs
Before I begin, let me say, I love hot dogs. When I go to Five Guys Burgers, I am often stumped, burger or a hot dog. We won't even discuss why eating a hot dog is something we shouldn't do too often, we know hot dogs aren't always nutritionally viable, they are filled with preservatives and often use cuts of meat that we wouldn't ordinarily eat, but let's face it. Hot dogs can be tasty, quite tasty in fact.
I was chatting with a fellow blogger, Jacki of Funny Not Slutty, a comedy website, and she mentioned these individually wrapped hot dogs. I have seen these advertised on TV and thought they were odd and didn't think twice about it. Today, I went to the grocery store for inspiration, and to pick up a few ingredients for my next copy cat recipe, and went over to the hot dog section and saw these.
So, hot dogs are not complicated to cook, many of us cook these in the microwave, or we may boil them in water, slice them open and grill them. Microwave cooking typically does not require fancy or exotic cookware, I would simply place a hot dog on a plate, and heat it up for 30 seconds if I were in a neat mode, I would place a paper towel over my hot dog. Why must they be individually wrapped?
I am single, so for me, I can't eat a whole pack of hot dogs at once. So once I have had a couple of hot dogs out of a pack I will put them in either a baggie or even a container and place them back into my fridge. Why as consumers should we pay for a company to wrap these up for us? Our husbands, our children, and most anyone that can fog a mirror can wrap an opened package of hot dogs to save them for another time.
I love hot dogs; I love that I can have dinner in 30 seconds, I do. I do. Hot dogs are not complicated to prepare, and their storage is quite simple. Why on earth do we need individually wrapped hot dogs? Products like these frustrate me because they cost much more than normal hot dogs, they have excessive packaging, and I don't see a need for these. I would rather see a much tastier hot dog in space on the shelf to purchase.
Do you have products that frustrate you? What are the products that frustrate you?
Here are other products I don't understand.
Pre-made UnSweet Tea