Indulge in the refreshing taste of a Red Snapper Cocktail! This delicious variation of the classic Bloody Mary is made with gin, tomato juice, lemon juice, Worcestershire sauce, and a dash of Tabasco sauce. Rimmed with black pepper and celery salt and topped off with a celery stalk and a juicy lime wedge, it's the perfect cocktail for a sunny day or weekend brunch.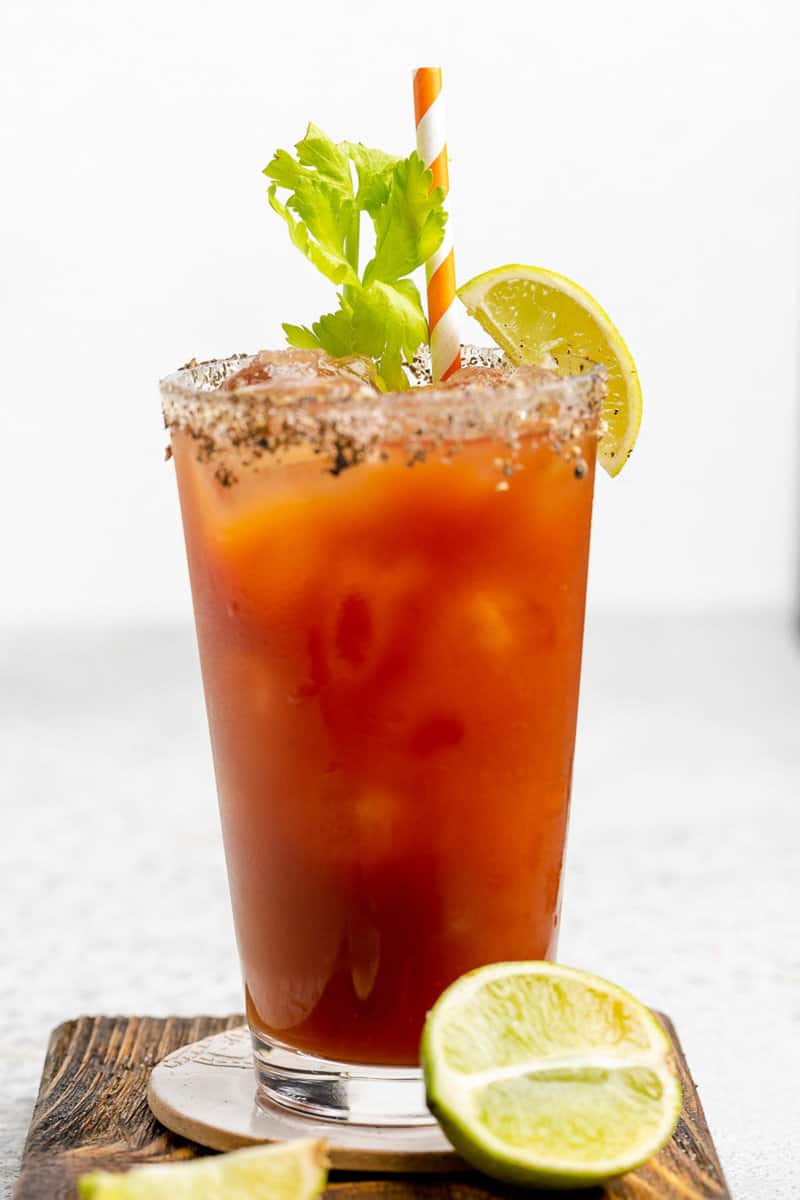 This post contains affiliate links. As an Amazon Associate, I earn from qualifying purchases.
What Makes a Red Snapper Cocktail So Good?
This classic cocktail is basically a Bloody Mary with gin instead of a vodka drink. If you're a Bloody Mary fan and you like gin, you are going to love this cocktail.
Red Snapper Cocktail History
The Red Snapper cocktail has its roots in post-Prohibition New York City. It was created by a French bartender named Fernand Petiot, who left his job at Harry's Bar in Paris to work at the King Cole Room at the St. Regis Hotel in New York City.
Petiot had become well-known in Paris for his tomato juice and vodka drink, which was called the Bloody Mary and reportedly named after a customer. However, vodka was not widely available in New York at the time, so Petiot substituted it with gin.
The Astors, who owned the St. Regis, did not approve of the name Bloody Mary, so Petiot decided to rename the drink. He chose the name Red Snapper, and the cocktail quickly became a hit among the hotel's wealthy and famous clientele.
Another variation is the Bloody Maria made with tequila instead of vodka or gin.
Why Gin Lovers Should Try This Variation of a Bloody Mary
Sunday mornings spent sipping Bloody Marys is a long-standing tradition. But not everyone is partial to vodka. If you prefer gin, try mixing up this Red Snapper drink recipe so you don't have to miss all the fun.
What Gin Should I Use to Make a Red Snapper Cocktail Recipe?
Gin is making a global comeback, and today's distillers produce almost endless varieties. Bartenders are rediscovering older styles and experimenting with newer ones, but not every gin will work with every cocktail. Here are a couple of suggestions for the best type of gin to use in a Red Snapper drink:
Navy Strength Gin is perfect for this cocktail because of its higher alcohol content and drier mouthfeel. With the tomato juice, Tabasco, and Worcestershire sauce, it is not worth using a gin with more subtle botanicals.
The go-to standard of London Dry gin, with its crispness and mild botanicals, is also a fine choice. Stick to the lower-priced brands because gin is not the star of the show in this cocktail.
Trader Joe's Gin, if available in your area, is a mid-range priced gin and great to use in cocktails.
Red Snapper Drink Ingredients
For rimming the glass, you'll need:
Freshly ground black pepper
Celery salt
Lime wedge
To mix a Red Snapper, you'll need:
Gin
Tomato juice
Freshly squeezed lemon juice
Tabasco sauce
Worcestershire sauce
Celery stalk
Lime wedge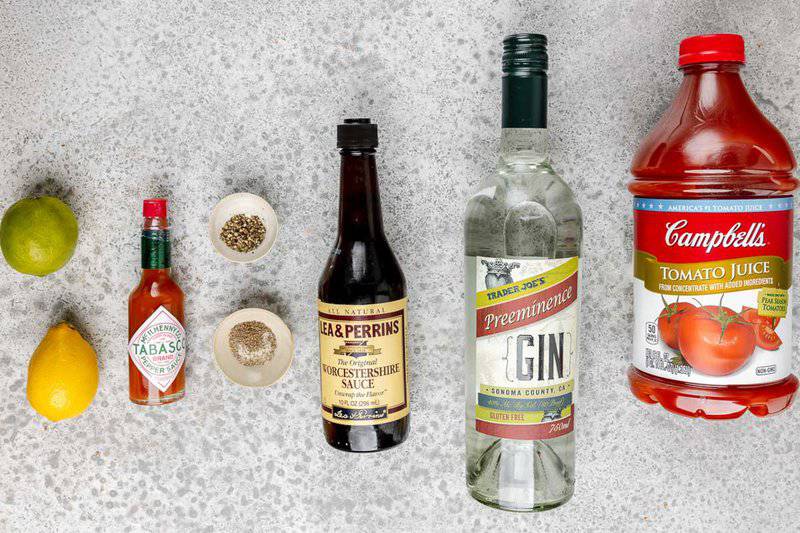 How to Mix a Red Snapper Drink
To rim the glass for a Red Snapper:
Mix the black pepper and celery salt on a small plate or use a glass rimmer.
Run a lime wedge around the rim of the glass to wet it with lime juice.
Dip the edge of the glass in the pepper and celery salt mixture and coat well.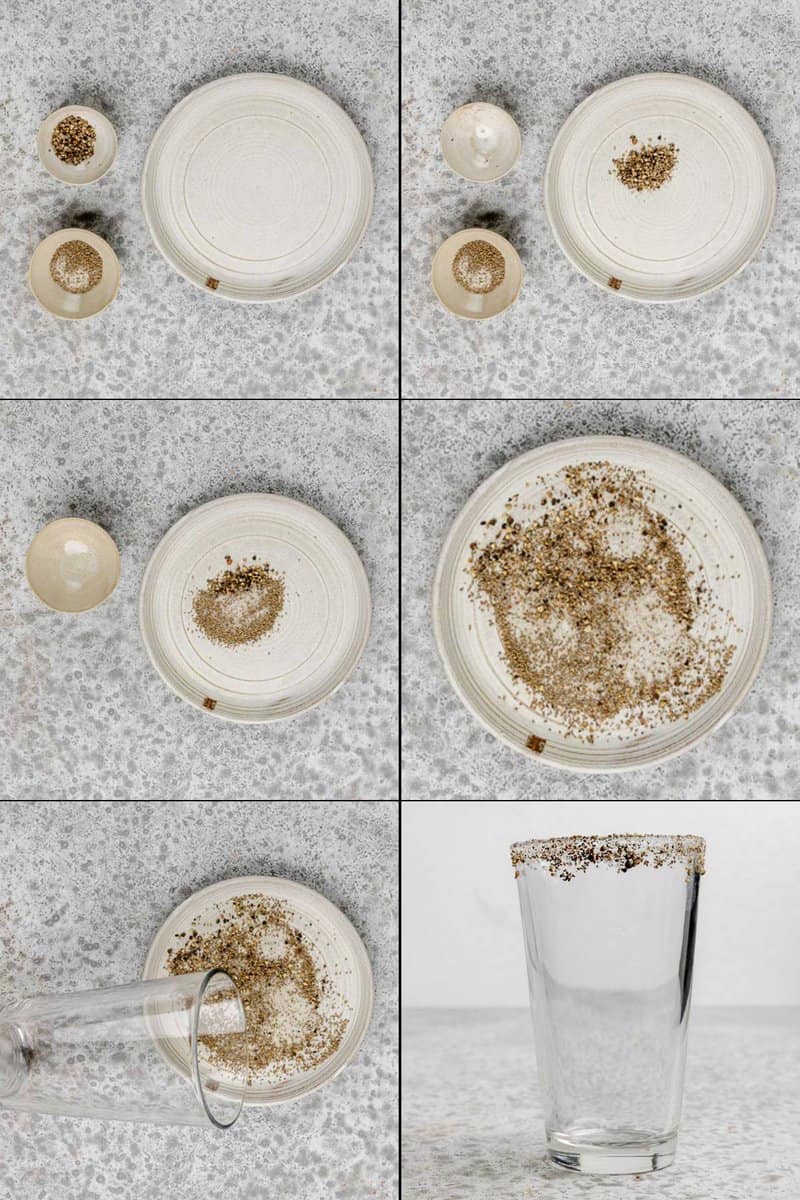 To mix the cocktail:
Add the gin, tomato juice, freshly squeezed lemon juice, Tabasco sauce, and Worcestershire sauce to the shaker.
Add ice to the shaker.
Cover the shaker tightly and shake until the outside is ice cold.
Fill the rimmed glass with ice.
Strain the drink into the glass.
Garnish with a stalk of celery and a lime wedge.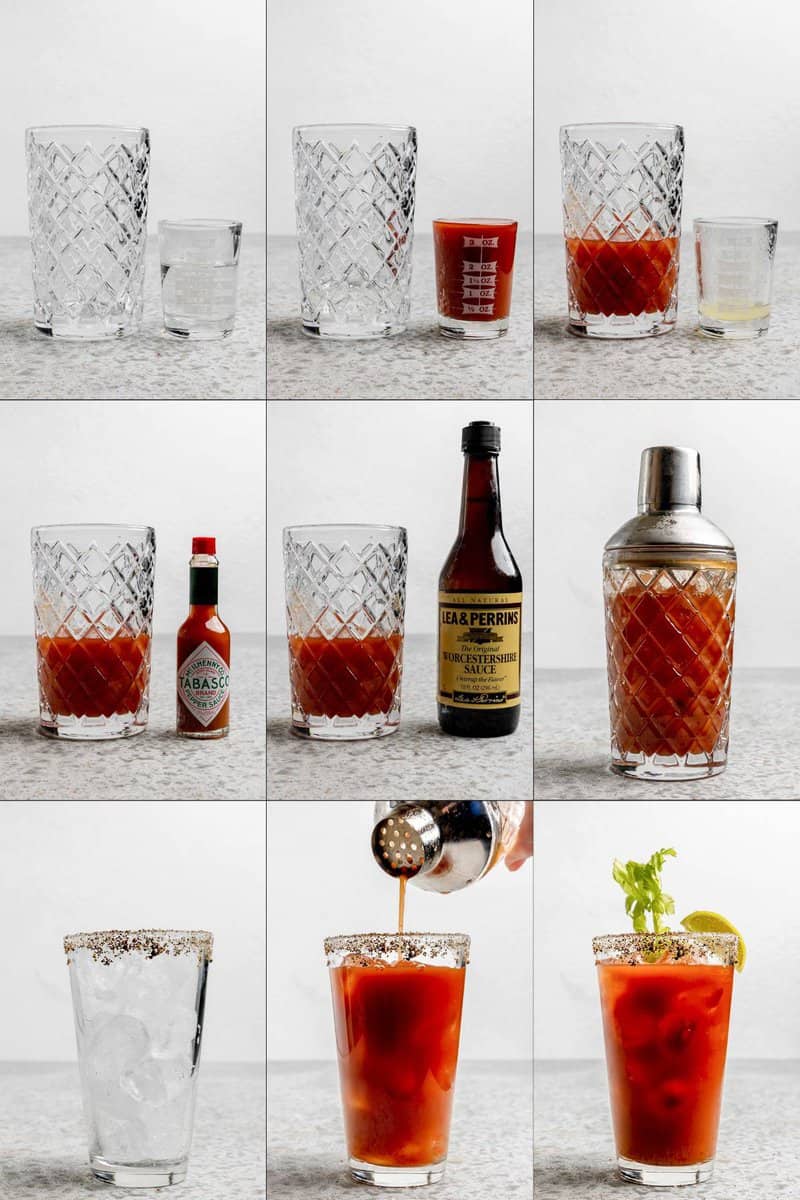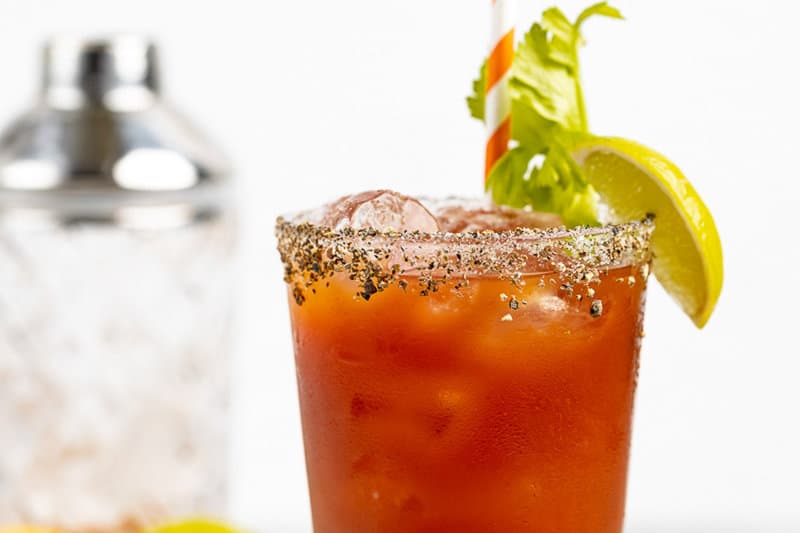 Optional Garnishes
You can load up the cocktail with other garnishes:
Crisp cooked bacon
Pickled vegetables – asparagus, green beans, or okra
Skewers with a combo of cocktail onion, pickle, olive, and cherry tomato
Shrimp
What to Serve With a Red Snapper Drink
Red Snappers are a great brunch drink with food you can linger over for a few hours. Something savory and sweet is best. Bacon and eggs, Eggs Benedict, and a fluffy, stuffed omelet are all great choices.
No time for a full breakfast? Munch on a few slices of Snackin Bacon for that salty, meaty component that goes so well with a Red Snapper mixed drink.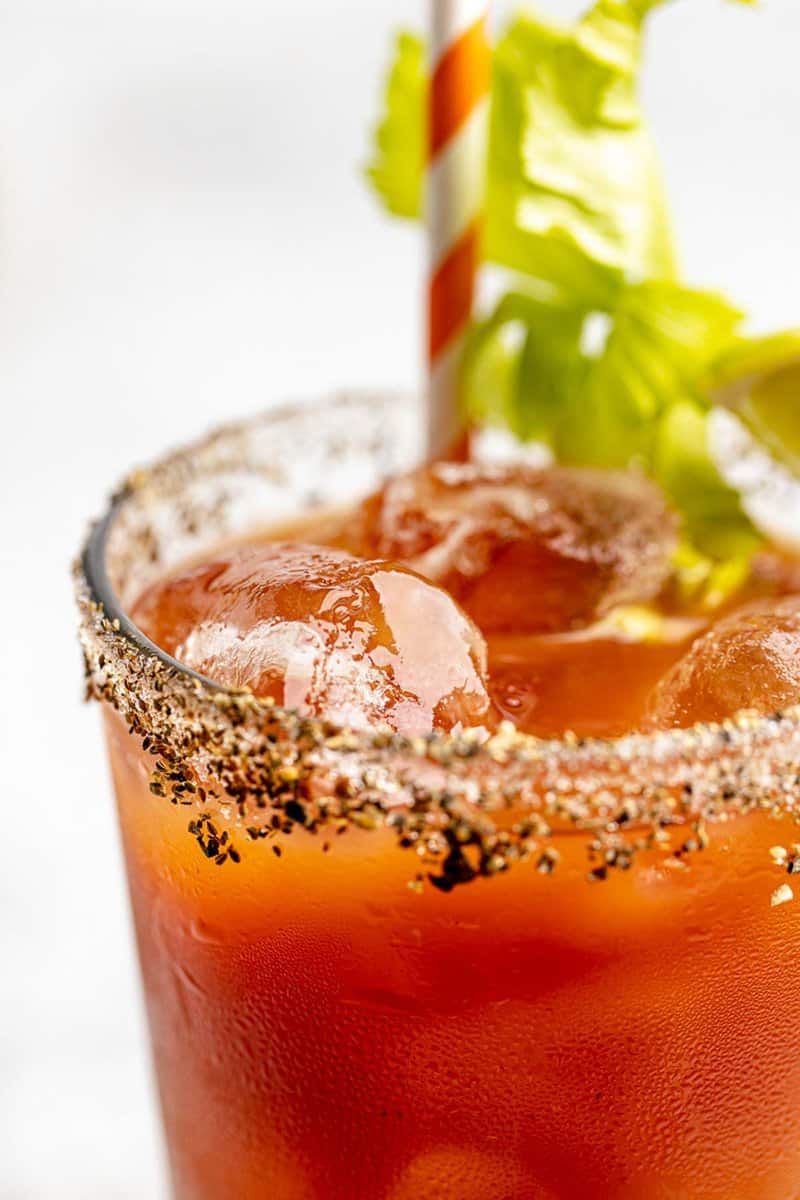 Favorite Cocktail Recipes
Refreshing Non-Alcoholic Drinks
Check out more of my easy cocktail recipes and the best recipes for drinks on CopyKat!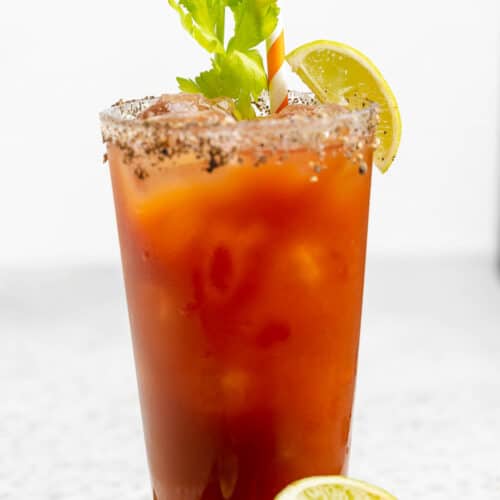 Ingredients
2

pinches

freshly ground black pepper

2

pinches

celery salt

1

lime wedge

ice

divided use

2

ounces

gin

4

ounces

tomato juice

1/2

ounce

freshly squeezed lemon juice

6

dashes

Tabasco sauce

4

dashes

Worcestershire sauce

1

celery stalk

to garnish
Instructions
Place the black pepper and celery salt on a small plate.

Rub the juicy side of a lime wedge along the lip of a pint glass. Reserve the lime wedge, rim the glass with the salt and pepper mixture, and fill the glass with ice.

In a cocktail shaker, combine the gin, tomato juice, lemon juice, Tabasco sauce, and Worcestershire sauce. Add ice and shake until well chilled.

Strain the cocktail into the prepared glass and garnish with a celery stalk and the reserved lime wedge.
Nutrition
Calories:
202
kcal
|
Carbohydrates:
22
g
|
Protein:
2
g
|
Fat:
0.4
g
|
Saturated Fat:
0.1
g
|
Polyunsaturated Fat:
0.1
g
|
Monounsaturated Fat:
0.04
g
|
Sodium:
861
mg
|
Potassium:
482
mg
|
Fiber:
5
g
|
Sugar:
7
g
|
Vitamin A:
611
IU
|
Vitamin C:
66
mg
|
Calcium:
72
mg
|
Iron:
2
mg