Do you want to know the most popular new recipes on CopyKat.com? I have a list for you!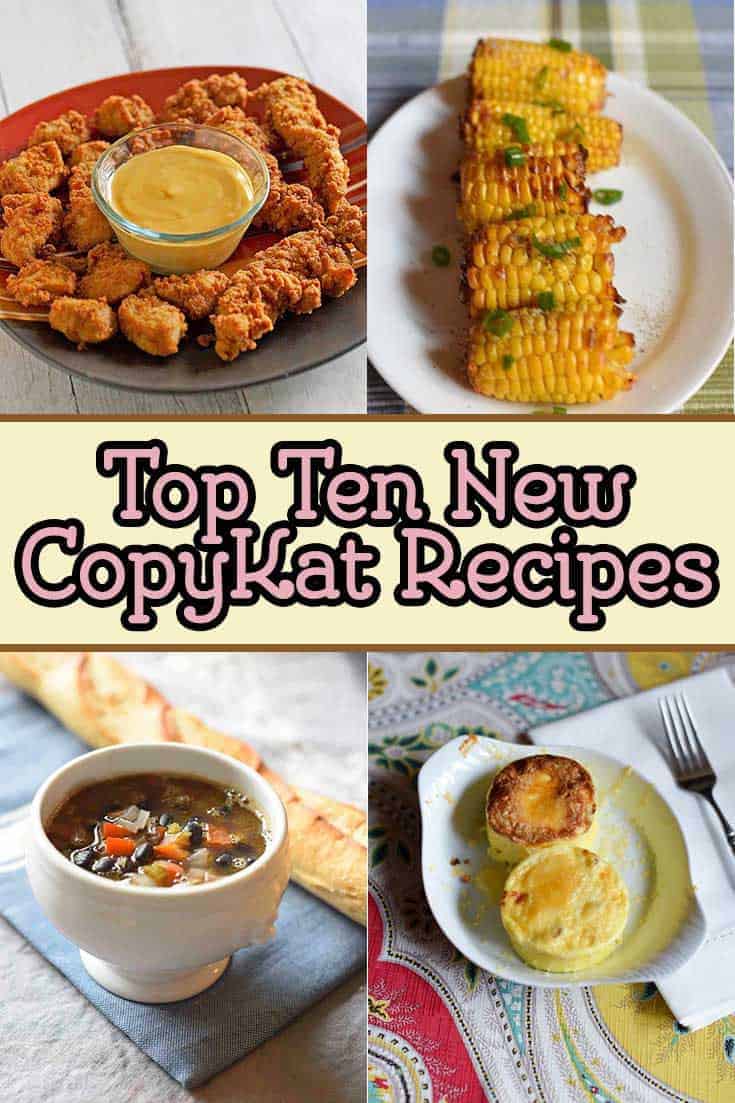 Every year at the end of the year I try to see what was the most popular content on the blog, this gives me a starting point for creating new content for the future. This year, I have a nice mix of Copycat recipes, air fryer recipes, and there is an Instant Pot recipe in there as well.
For me this year the hardest recipe to crack was the Starbucks Sous Vide eggs. People always ask how do you recreate recipes, well for me it is trying the dish in the restaurant, and then attempting to make it at home. Again, and again. I don't even want to think of how many times it took me to nail this one. I tried cooking the eggs in a water bath, I tried poaching them. For me, I ended up using sous vide. How many times did I make this one? I bet I make it over 15 times. I haven't even them since I got the recipe just right 😉
If you haven't tried cooking with an Air Fryer, you may wonder are they worth owning. I like mine, and I use it frequently. I use mine to reheat pizzas, hotdogs, make grilled cheese, and I like to use it to roast vegetables. They are easy to use. I like to use this for tater tots (I think it works better than French Fries), and to roast vegetables.
So let's get started with the list, and don't forget, you can see my Top 100 Copycat Recipes by checking this page out.
1. Starbucks Sous Vide Egg Bites Bacon and Gruyere
2. Chick-Fil-A Sauce
3. Air Fryer Hot Dogs
4. Air Fryer Roasted Corn
5. Krispy Kreme Glazed Donuts
6. Olive Garden Spinach Artichoke Dip
7. Instant Pot Apple Cider Pork Loin
8. Chinese Buffet Seafood Bake
9. Sonic Ocean Water
10. Cheesecake Factory Red Velvet Cheesecake
Don't see your favorite copycat recipe here? Drop me a comment down below and let me know what recipe you want to see next!