We have all had a few fast food menu items we wish that would come back. Here are 10 fast food items that are gone forever. Some of these items have been discontinued for a long time, some have been discontinued very recently. See if your one of your old favorite menu items has made this list.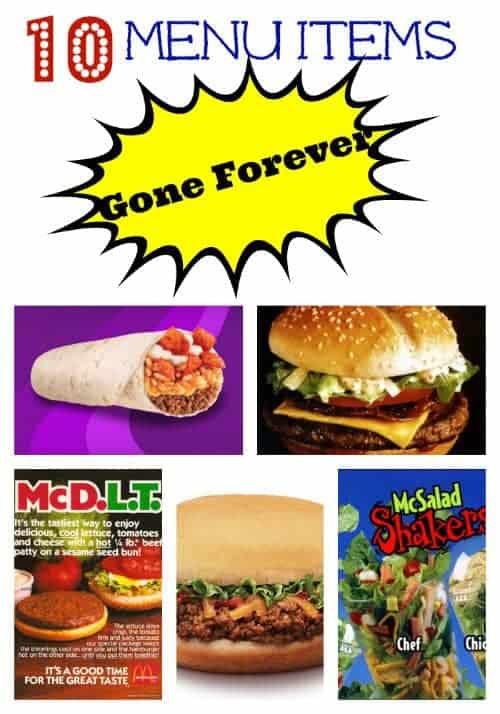 McDonald's Hot Apple Pie – Fried Edition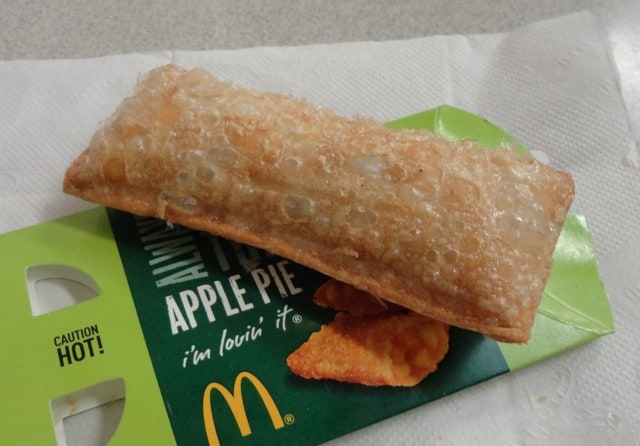 Image by Mouthful of Sunshine
Why back in 1992 McDonald's removed the delicious fried pie and substituted it for the far less superior baked pie. While the baked pie may be a slightly healthier choice than its former pie, but if you are eating dessert anyway, why not go for the one that tastes better. I personally was a fan of the cherry pie.
McDonald's Arch Delux

They tried to upgrade the burger, and we weren't interested. They spend 100 million dollars on trying to tempt us with this upgraded burger and it's own secret sauce, but we were still reaching for the Big Mac's and the Quarter Pounders. No fancy stuff for us.
McDonald's Hot Mustard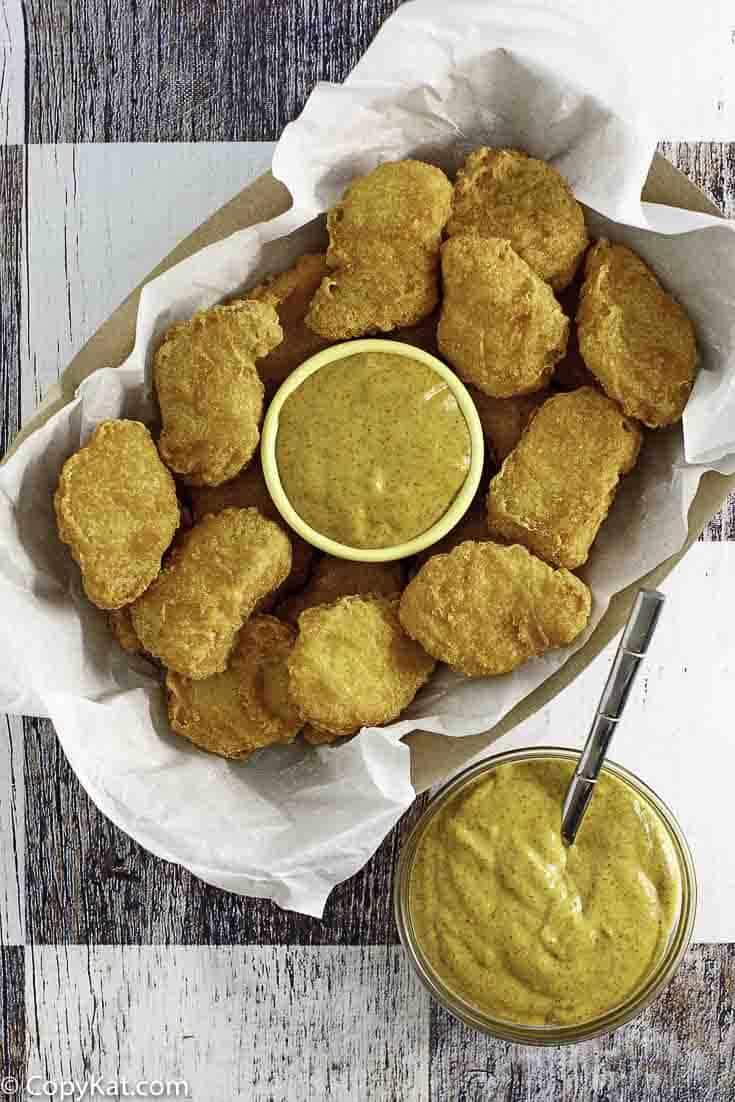 They pulled this sauce along with two others, and people have revolted, this addition may need to be yanked, I have heard reports that this sauce is making its come back out on the street, and if not, I have a copykat McDonald's Hot Mustard for you.
McDonald's McD.L.T.
Long before we cared a great deal about the environment excess packaging was in abundance. Here a clever concept was born, keeping the hot food hot, and the cold food, well cold. Here no veggies were in endanger of becoming cooked before their time. Ah, those were the days when food was made to sit under the heat lamp. Modern advances in technology, or assembling the burgers after they are ordered help with this ordeal.
McDonald's Salad Shakers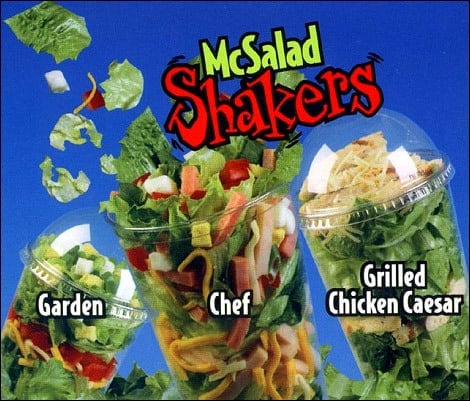 It's hard to find healthier options when dining out at McDonald's. They used to offer fresh salad in a clear cup. So many folks drove away in bewilderment when this menu item was scrapped.
Taco Bell Bell Beefer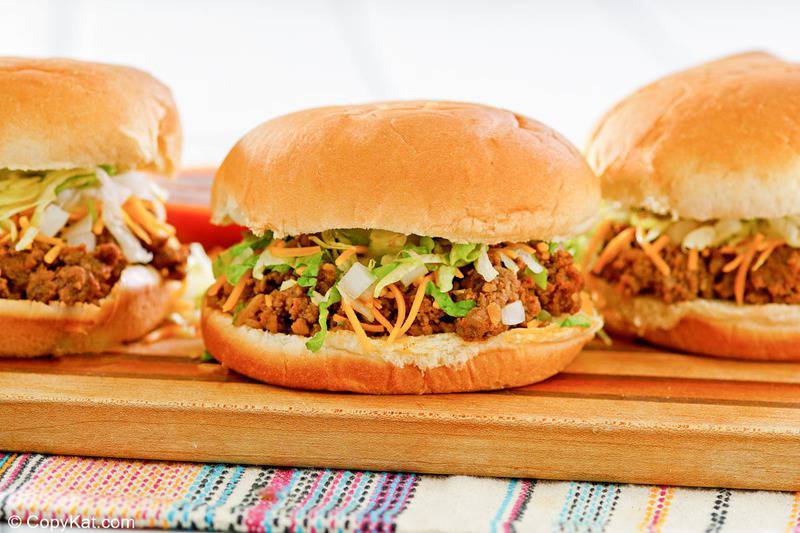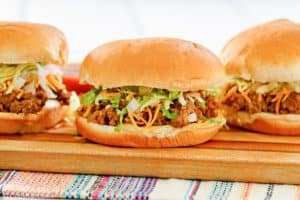 So it was around in the 1980s. It didn't last long, but it is a tasty take on the burger. This sandwich is filled with seasoned taco meat and cheese. For a bonus you can add some fresh tomatoes and some shredded lettuce. Add a little Taco Bell sauce, and you are in business. Get the copycat recipe for the Taco Bell Bell Beefer.
Taco Bell Frito Burrito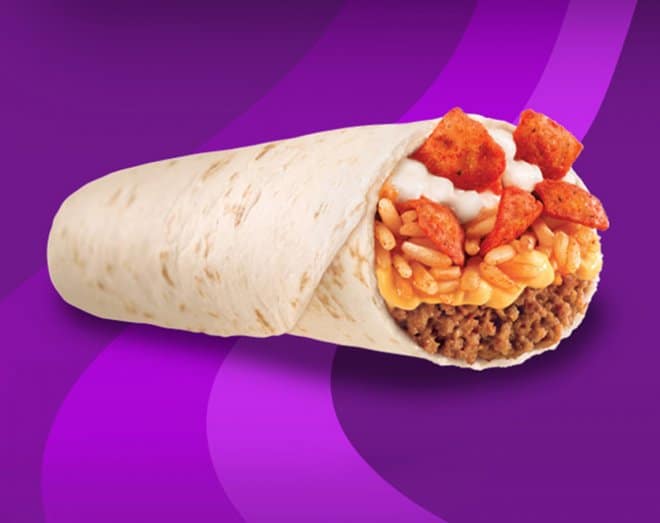 Oh yes they did. Fritos made it into a wonderful burrito at Taco Bell. Red Sauce, cheese, seasoned ground beef, Frito corn chips, and sour cream. Why in the world they took this one away we don't know. You can even join the Facebook Fan Page to help bring this one back.
Wendy's Salad Bar

Wendy's had it all, a Mexican bar, an Italian Bar, and a regular salad bar. And for just 2.99 after 4 p.m. you could have it all.
Denny's Fried Cheese Melt

Oh yes friends, they put fried cheese sticks inside of a grilled cheese sandwich. One can only hope only those who are lactose tolerant enjoy this sandwich. Oh and if you want a recipe for this one, check out this copycat Denny's Fried Cheese Melt, just in case you want to make one for yourself.
Burger King Chicken Fries
– Note these are back.


Yes, chicken strips for adults. You could munch on these dainty chicken strips. These were introduced in 2005 and discontinued in 2012.
Burger King Satisfries
We will remove the Chicken Fries, and put the Satisfries in their place. It seems like these failed it satisfy even though they were 40% less in fat, and 30% lower in calories than the standard French Fries that have been served everywhere. These are in the process of being removed from the stores during the fall of 2014.
So here are 10 fast food items gone forever that I wished they would bring back, or maybe not. What menu items do you wished would come back, drop me a comment down below and let me know which item you would like to see again.