Please note this recipe in an URBAN LEGEND; it is not the actual recipe.  Neiman Marcus the company claims this never happened. These cookies are still pretty tasty, even if they aren't the real recipe.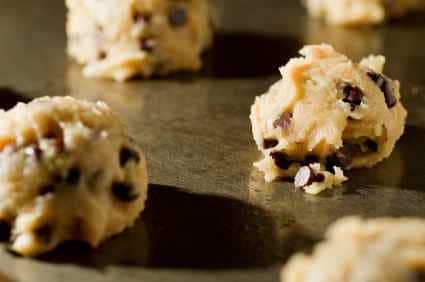 Nieman Marcus Chocolate Chip Cookies
Yield: 6 dozen.
Nieman Marcus Chocolate Chip Cookies
Author:

CopyKat.com

Recipe Type:

CopyKat Restaurant Recipes, Dessert Recipes

Prep time:

10 minutes

Cook time:

10 minutes

Serves:

1
These are so delicious! They will be a hit at any gathering!
Ingredients
2 cup butter

4 cup flour

2 teaspoon baking soda (club soda)

2 cup sugar

5 cup blended oatmeal**

24 ounce chocolate chips

2 cup brown sugar

1 teaspoon salt

1 8 ounce Hershey Bar (grated)

4 eggs

2 teaspoon baking powder

2 teaspoon vanilla

3 cup chopped nuts (your choice)

**Measure oatmeal and blend in a blender to a fine powder
Directions
Cream the butter and both sugars. Add eggs and vanilla: mix together with flour, oatmeal, salt, baking powder and soda. Add chocolate chips, Hershey Bar, and nuts. Roll into bars and place two inches apart on a cookie sheet.
Bake for 10 minutes at 375 degrees.
Yield: 6 dozen
Print Recipe