Pumpkin Pie Dip is one of my favorite holiday recipes. This tastes like a pumpkin cheesecake, but it is much less work than a whole pumpkin cheesecake. A couple of years ago I won a holiday baking contest from this recipe when I paired these up with homemade gingersnap cookies.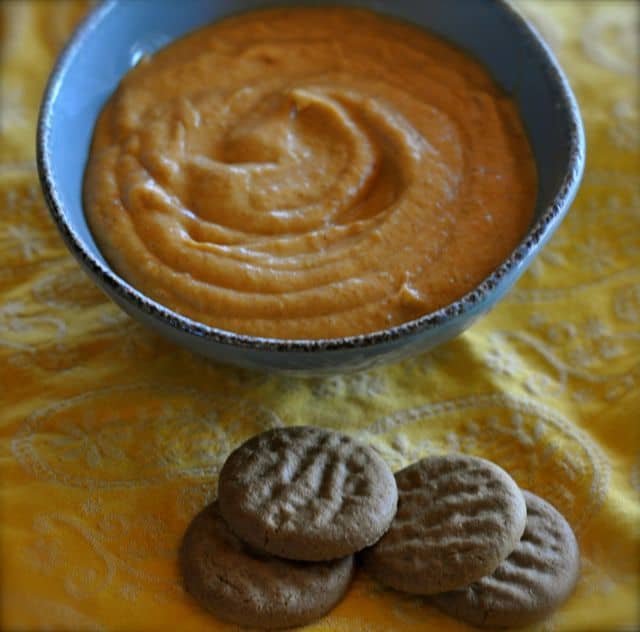 Pumpkin Pie Dip
Author:

CopyKat Recipes

Recipe Type:

52 Weeks of Cream Cheese, Dessert Recipes, Dips/Sauces, Video

Prep time:

10 minutes

Cook time:

10 minutes

Serves:

1
This is an easy to make recipe, pumpkin pie dip tastes just like pumpkin cheesecake without all of the extra work. Just a couple of ingredients and about 5 minutes and you will have a delicious recipe. This recipe actually helped me in a baking contest a few years ago.
Ingredients
1 8 ounce package cream cheese - softened

1 15 ounce can pure pumpkin puree

1 cup powdered sugar

1 to 2 teaspoons pumpkin pie spice

1 teaspoon vanilla
Directions
Allow the cream cheese soften by letting it rest until it reaches room temperature. Cream together cream cheese, and pumpkin pie spice, pureed pumpkin and blend with a mixer until smooth and fluffy. Add 1/2 cup of the powdered sugar, vanilla, and blend together well. Blend in the remaining powdered sugar. This is best if it rests for an hour or two to allow the flavors to mingle together.
Serve with gingersnap cookies, apples, or graham crackers.
Print Recipe