The cream cheese gives you a creamy rich soft cookie. This cookie goes very well with tea and coffee. Best of all, these cookies do not need frosting.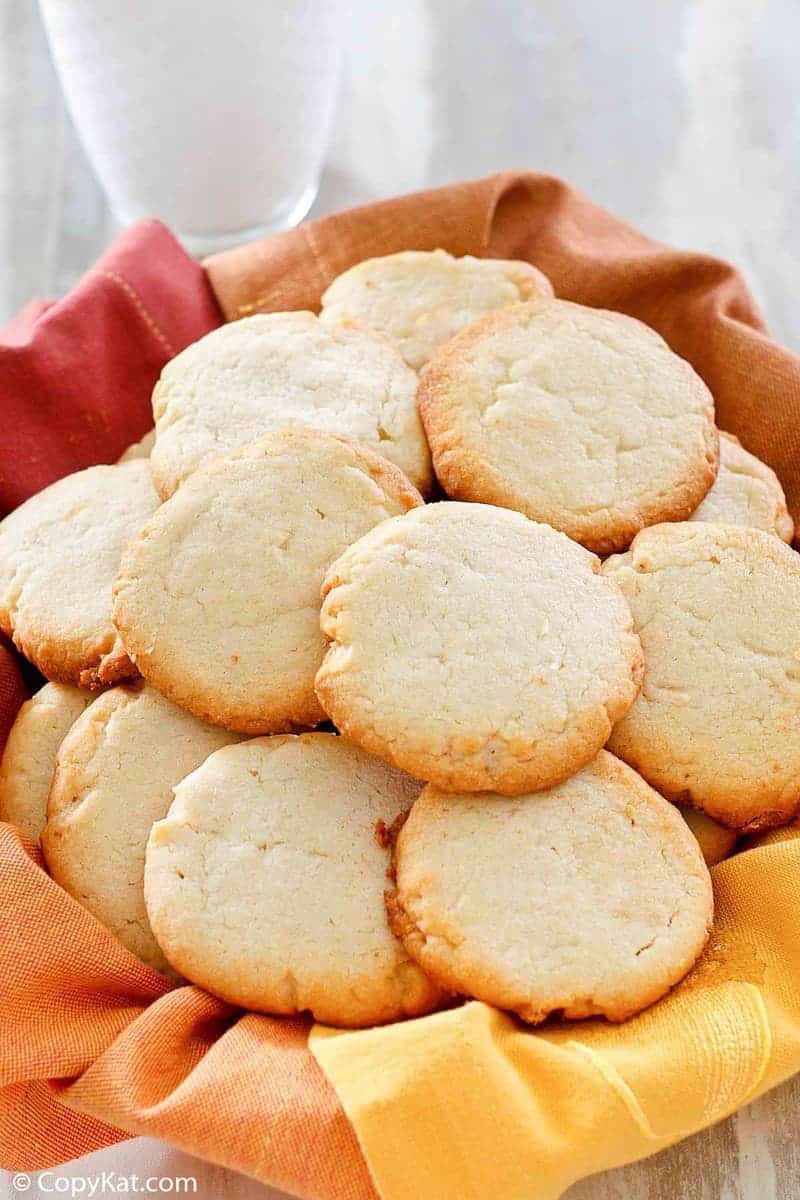 Cream cheese is lovely on a bagel, as a base for a cheesecake, and baked into cookies. What? Cream cheese cookies? Yep, and they are great! If you have never had cream cheese sugar cookies before, you have to give them a try. Yeah, sure, sugar cookies are usually the last cookies left on a serving platter at a cookie exchange but expand your idea of what a sugar cookie can become. These sugar cookies have a mild sweetness that is beautifully balanced with a bit of a tang from the cream cheese. A few of these cookies and a cup of strong tea or coffee is the perfect afternoon pick-me-up. This easy to make and easy to love cream cheese cookies recipe is going to become one of your family's favorites!
Cream Cheese: Only the Best Will Do
With so few ingredients in these cookies, you need to use the best and freshest ones you can find, especially the cream cheese. Don't skimp on the cream cheese you use in this recipe. Keep the reduced-fat cream cheese or the Neufchâtel for breakfast, and go for the full-fat version here for the best texture. Most people seem to have the best luck with Philadelphia brand Original Cream Cheese blocks for the best flavor and texture. Stay away from any tub of whipped cream cheese.
Get the Texture You Like
Baking your own cream cheese cookies allows you the flexibility to get the texture you prefer. Using a two-tablespoon cookie scoop to portion out the dough and baking them in a ball gives you cream cheese cookies that have a chewier texture. But if you appreciate the snap of a more classic sugar cookie, try rolling the dough out to 3/8th of an inch on some parchment paper. Remember to flour your rolling pin liberally, or you are going to wind up with a sticky mess. Use your favorite cookie cutter to punch out the cookies. You can reroll your leftover dough once before it loses the proper texture.
Dealing with a Few Common Baking Issues with Cream Cheese Cookies Recipes
Putting delicious plates piled high with cookies with cream cheese on the table doesn't take a master baker, but novice bakers will want to be aware of a few things.
Sugar cookies are notorious for burning in a blink of the eye. Reduce the chance of burning the bottom of your cookies by lining the baking with a Silpat baking pad or at least parchment paper and placing the trays in the center of the oven. Although the baking time for this recipe is 15 minutes, at around the 10-minute mark, you should start paying attention to the oven. Once you notice the tops of cookies getting a little golden, pull them out.
These cookies are full of ingredients with high-fat content that don't do too well hanging out in a hot kitchen. Chill the dough for at least ten minutes before rolling it out or using a cookie press. If you are using a cookie scoop, it is probably a good idea to portion the dough out before popping the entire tray into the fridge to firm up a bit.
Tips For Decorating and Storing Cream Cheese Sugar Cookies
No need to refrigerate the baked cookies. Store the cookies on the counter in an airtight container for up to a week.
Decorating the cookies is half the fun. These cookies don't need anything more, but a little frosting or a sprinkling of colored sugar is a great, kid-friendly activity.
Check out our prettiest recipes on Instagram!
Ingredients
Here's a list of what you need:
Cream cheese – do not use a tub of cream cheese, for this recipe a premium brand of cream cheese is preferred.
Shortening – gives a better structure for these cookies than butter
Sugar
Egg yolk
Vanilla
All-purpose flour
How to Make Cream Cheese Cookies
Cream shortening in a bowl.
Add cream cheese and sugar and beat until smooth.

Add egg yolk, vanilla, and flour. Beat until combined.

The dough can be dropped, cookie pressed, or chilled firm then rolled and cut.
Bake at 375 degrees for 15 minutes.
How to Store Cream Cheese Cookies
The best way to store these delicate cookies is in an air-tight container. They stay fresh for 5 to 7 days, should they last that long. They also freeze well. You can freeze these in an air-tight container for up to 3 months.
Love to bake cookies? Try these recipes!
Favorite Cookie Bars
Be sure to check out more of my easy cookie recipes and the best Christmas recipes to make for your family and friends.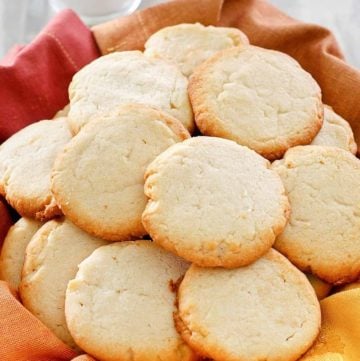 Ingredients
1

cup

shortening

3

ounces

cream cheese

1

cup

sugar

1

egg

yolk

1/2

teaspoon

vanilla

2 1/2

cup

flour
Instructions
Preheat oven to 375 degrees.

Cream shortening in bowl. Work in cream cheese and sugar, keeping smooth. Beat in egg yolks, vanilla and flour. Dough can be dropped, cookie pressed or chilled firm. Roll and cut. Bake 15 minutes.
Nutrition
Calories:
83
kcal
|
Carbohydrates:
9
g
|
Protein:
0
g
|
Fat:
4
g
|
Saturated Fat:
1
g
|
Cholesterol:
2
mg
|
Sodium:
6
mg
|
Potassium:
9
mg
|
Fiber:
0
g
|
Sugar:
4
g
|
Vitamin A:
25
IU
|
Calcium:
3
mg
|
Iron:
0.3
mg