Do you love Kettle Corn? Have you been to fairs and festivals where you have seen this wonderful snack for sale? I have, and I wanted to make it at home. I think whatever can be done out of the house, can be prepared at home.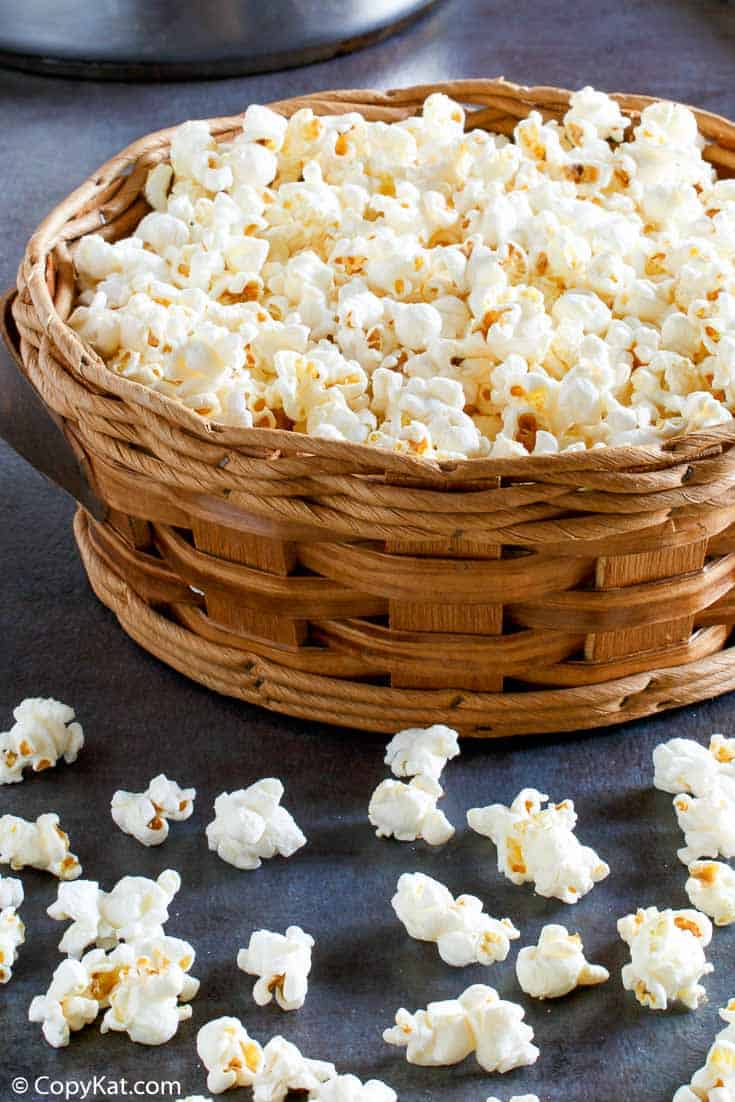 This post contains affiliate links. As an Amazon Associate, I earn from qualifying purchases.
You may not know this, but Kettle Corn was originally made in the 18th century thanks to our Dutch Settlers. Yes, initially this was made in a large kettle over an open flame.
Don't let the fact you don't have a large open fire and a big kettle to stop you from making this at home. You can make Kettle Corn from scratch in a pot on the stovetop.
I have made this in a standard pot with a lid and I have recently made this in my Whirley Pop. I love to make popcorn in my Whirley Pop. It has an arm in the pot that your crank a handle on and it keeps the popcorn in motion that is perfect for making Kettle Corn.
It is simply an excellent way to make popcorn, and if you love making popcorn, it will save your everyday pots from heavy cleaning from the oil that can spatter around in your pot.
Recipe Ingredients
Popcorn
Sugar
Salt
Coconut Oil
That's it! Just 4 simple ingredients.
For this recipe, you can use most cooking oils. I will either use coconut oil or neutral oil. Someone will ask me if they can use olive oil; I haven't tried it. I typically use canola oil or corn oil. I love the flavor of coconut oil and the popcorn just tastes better to me when I use it.
Cooking Notes
If you don't use a Whirley Pop popcorn popper, you may get some sugar that will burn on the bottom of your pan. If you are using a stainless steel pan, you can simply add some water to the pan, and set the pan on the stove, and boil the water for about 10 to 15 minutes and then scrub out the burnt sugar.
Don't let a little burnt sugar in the bottom of your pan stop you from making Kettle Corn. A potential pan scrubbing is just collateral damage to this fine tasting treat.
When making this popcorn, you will want first to heat the oil first. Then add in the sugar, salt, and popcorn all at once.
Be diligent when popping. You may even want to gently shake the pan over the heat. This may help the popcorn from burning. Ideally, the kettle corn shouldn't brown too much and the sugar should be invisible over the popcorn.
Love popcorn snacks? Try these favorites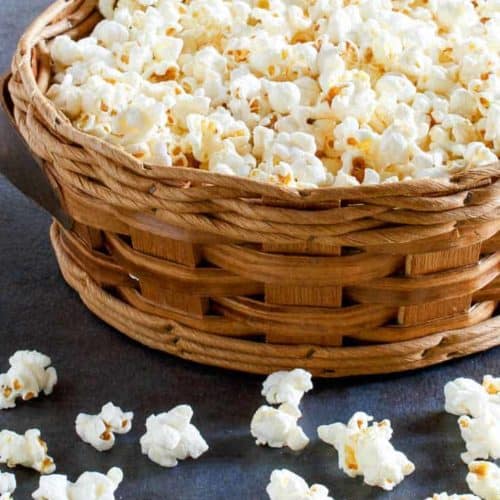 Ingredients
1/4

cup

coconut oil

vegetable oil is ok

1/4

cup

popcorn

2

tablespoons

sugar

1/2

teaspoon

salt
Instructions
In a large pot, add oil over high heat.

Heat oil for a moment or two, and add popcorn, sugar, and salt. If using a Whirley Pop start to turn the handle.

Pop popcorn and remove it from the heat as you hear the popping begin to wind down. If using a standard pot you may want to gently agitate the pot while cooking.

Place the popped popcorn into a bowl immediately.
Nutrition
Calories:
71
kcal
|
Carbohydrates:
3
g
|
Protein:
0
g
|
Fat:
6
g
|
Saturated Fat:
5
g
|
Cholesterol:
0
mg
|
Sodium:
145
mg
|
Fiber:
0
g
|
Sugar:
2
g