Indulge in the flavors of your favorite Chick-fil-A shakes with these copycat recipes! It's easier than you think to bring your favorite shake order to life without stopping by the drive-thru.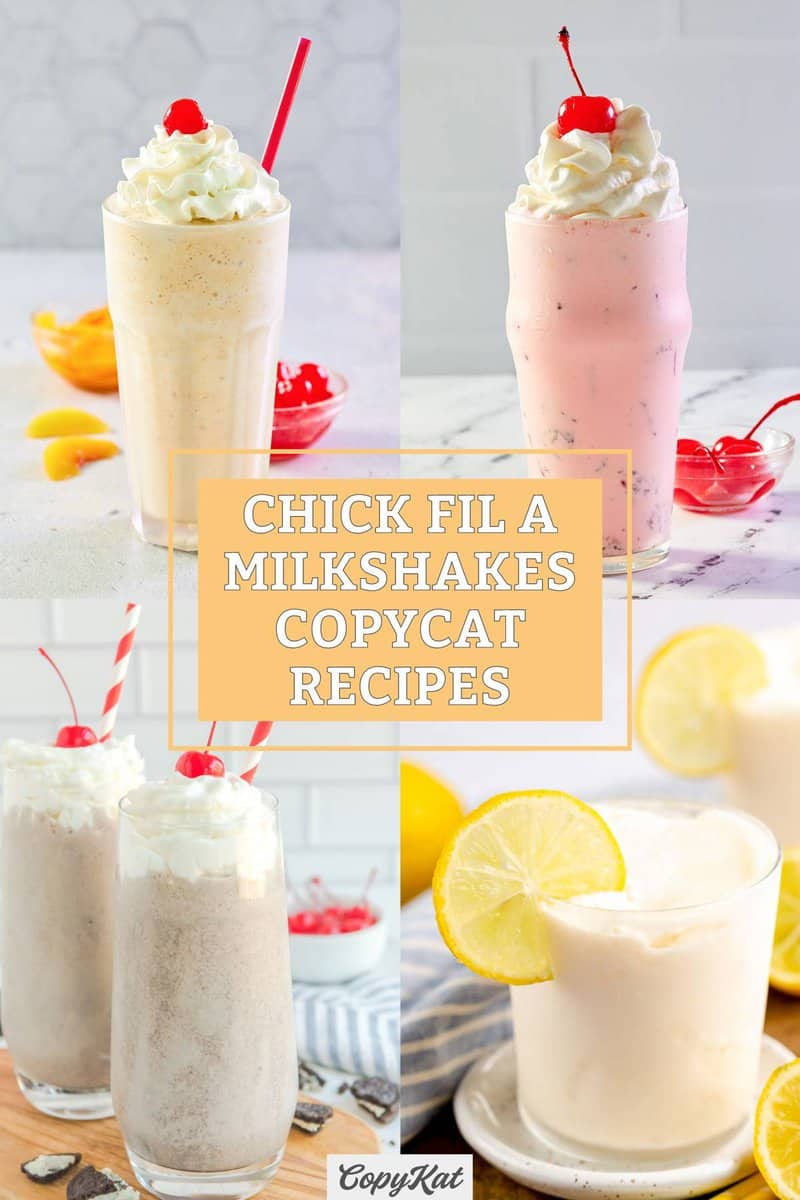 Copycat Chick-fil-A Standard Milkshakes
Chick-fil-A has certain shake flavors that stay on the menu all year long. This is excellent for people who enjoy classic flavors like chocolate, strawberry, or vanilla milkshakes. However, the restaurant also has another year-round flavor: the Cookies and Cream Milkshake!
All of these milkshakes have a base consisting of whole and nonfat milk, nonfat dry milk, sugar, cream, and milk fat. From there, other ingredients are added. For example, the chocolate shake has chocolate syrup, and the strawberry one has strawberries to flavor it. On top, each shake is decorated with whipped cream and a cherry for a mouthwatering presentation.
Chick-fil-A Frosted Milkshakes
Chick-fil-A's frosted milkshakes are slightly different from the typical milkshake. Rather than having the milkshake base, it's a delicious fusion of a classic beverage and Chick-fil-A's ice cream, also known as Icedream.
For example, the Frosted Lemonade combines Chick-fil-A's classic lemonade with vanilla ice cream. It is the same concept for other flavors, like the Frosted Coffee or Key Lime (which is no longer available). You can also order a frosted milkshake using Diet Coke!
Ultimately, when these beverages get blended with ice cream, it makes them extraordinarily creamy and light, turning an average drink into a divine dessert.
Chick-fil-A Seasonal Milkshakes
There are some shake flavors that are considered seasonal. For instance, the Peppermint Shake only appears around the holidays, and the Peach Milkshake can be found during the summertime.
The restaurant does a wonderful job of encompassing the festive flavors of different seasons, which makes the drinks special to enjoy since everyone knows they are only there for a limited time.
Luckily, you're not out of luck if you are craving a seasonal flavor that isn't currently available. You can use a copycat recipe to make it whenever you want!