Black turtle beans have a rich earthiness that pairs beautifully with onions, garlic, spices, and smoked meats. You can use cooked black beans in so many different ways in your recipes. Learn how to cook black beans like a pro.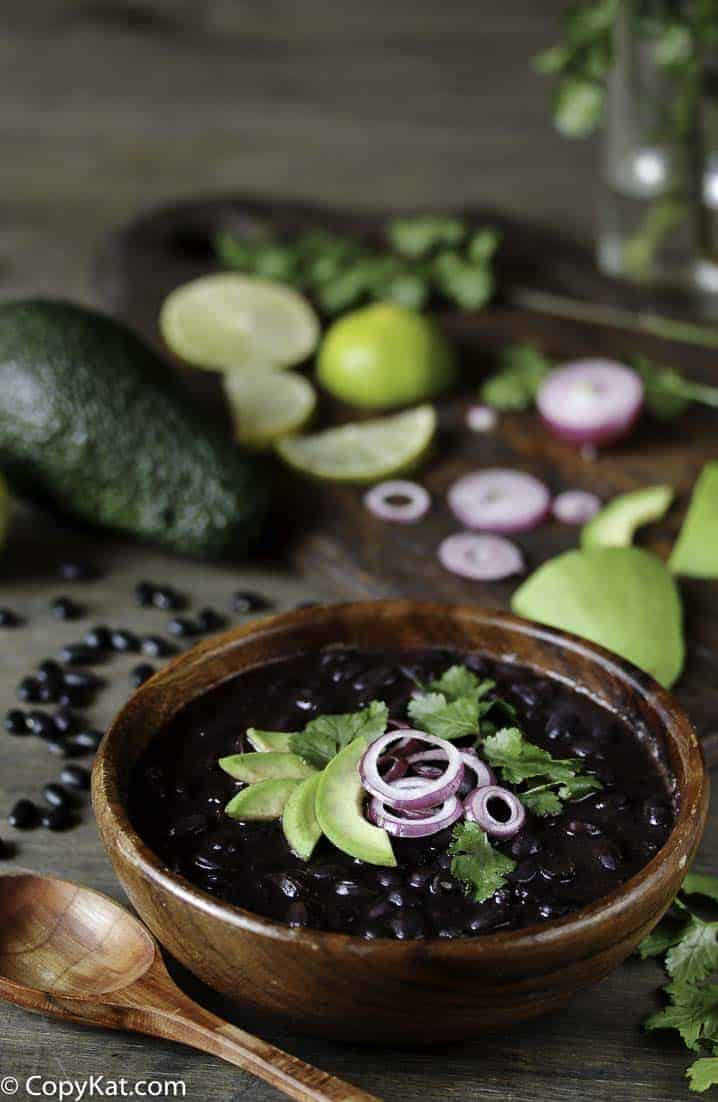 The perfect black turtle beans recipe
Are you looking for the perfect black turtle beans recipe? Many recipes contain black beans, and sure you can buy a can of black beans, but you can often find dry beans for a lot less. So let's get you started on how to cook black beans.
Black beans have many different names, they are known as frijoles negro, zaragoza, judia negra, poroto negro, caraota negro. The beans are thin-skinned, and you will find that they cook fairly quickly.
The following are questions that you may have about preparing black beans. We are here to help you in your quest for preparing more nutritious foods starting with the highly nutritious black beans. Or course you can use canned beans, but dry beans are economical and many think dried beans make the best pot of beans. So let's get started with learning how to cook dry black beans.
How do you know if beans are too old to use or too stale?
Before you start to cook, check, and see if your beans are fresh. Every kind of food you buy in the store is required to have an expiration date. Black beans are no exceptions. However, black beans keep for years if you store them properly. If the beans smell strange, the beans are cracked, or you notice mold on the beans you need to toss them, if your beans exhibit none of those qualities. It's ok to start cooking them. You don't want to use old beans, they won't taste good.
How do I prepare dry beans for cooking?
It's important to sort through beans you purchase in bulk. You must dump the bag of dried beans out, such as on a cookie sheet. Remove the beans that are cracked, broken, or shriveled. Do not be surprised to find a bit of debris such as small pebbles. Remove any of this you find and rinse the beans in cold running water.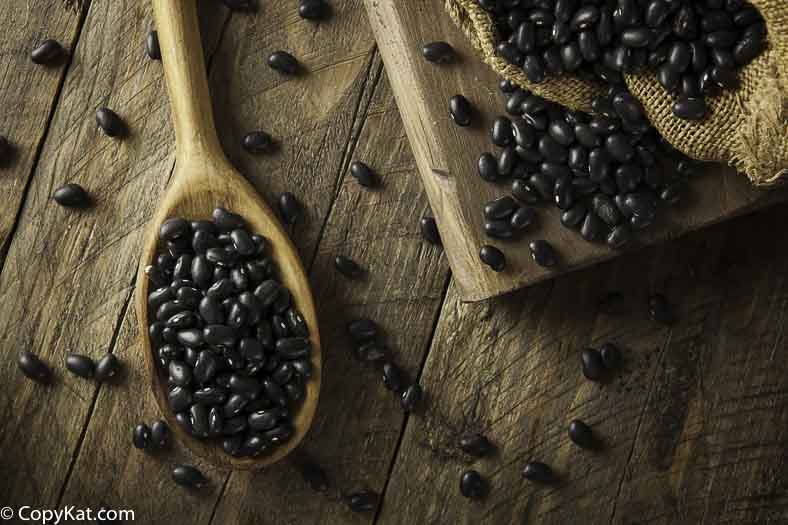 How to soak black beans
There are two different soaking methods of preparing black beans.. Soaking black beans removes the natural sugar that causes those who eat these to develop pesky and embarrassing intestinal gas. Soaking beans prior to cooking means your beans will cook more quickly. The overnight soaking results in beans that do not break up as much during cooking. So the overnight soaking is ideal for salads, and whenever you want to beans are left whole. The quick soak method is great for soups!
Soak Overnight – The overnight method is the easiest way to soak beans. After the beans have been sorted and rinsed, place them into a large bowl, and cover with cold water for at least six hours or overnight. Discard any beans that float. Beans that float may have been eaten by mites, so it is best to discard those beans.
Quick Soak Method – place the sorted and rinsed beans in a large pot. Cover with water, boil for two minutes. Place a lid on the pot, and let the beans rest two hours before cooking.
Do you need to soak beans before cooking them?
The answer is no if you cook black beans in the oven. Some cooks claim that the oven method is better than soaking because the beans become very creamy and tasty and these cooks say they would never boil black beans again after using the oven method. Baking does not risk removing some valuable nutrients that boiling likely does.
Black beans – the oven method
Rinse off the beans well in cold running water.
Transfer the beans to a dutch oven or large pot. Run enough water in the pot to cover the beans.
Cover the pot and bake in the oven for two hours at 375 degrees.
Do a taste test for tenderness and if they are still crunchy bake a bit longer.
Season as desire
How to Cook black beans fast – use an Instant Pot or another electric pressure cooker.
It's very easy to cook black beans in an Instant Pot. Start by sorting the dry black beans, and then rinsing them. You can put the beans and water into the Instant Pot, and cook them on high, with a 20-minute natural release. If you need the beans to be whole if you are going to use them in salads, I would suggest soaking the beans ahead of time, and if you don't care that the beans are left whole, you can skip the soaking.
How long do you need to boil black beans?
If you are going to cook them by boiling them, you will need to soak them first, the cooking time it will take between 1 hour and an hour and 15 minutes to cook black beans.
Which seasonings are good to use on black turtle beans?
Any seasonings that you have a taste for, are good on black beans. The more popular seasonings are the following:
chile peppers
chili powder
cilantro
a pinch of cayenne
garlic cloves
ginger
oregano
thyme
bay leaf (do not eat bay leaves)
ground cumin
parsley, and whatever you enjoy eating will no doubt go well.
Love black beans? Try these black bean recipes.
Chili's Black Beans
Easy Cuban-Style black beans
Panera Bread Black Bean Soup
Corn and Black Bean Salad
If you have never tried cooking black beans before, I hope you learn how to cook black beans perfectly. These are so versatile, and go well with so many dishes!
Love black beans? Try making lentils! Learn how to cook lentils!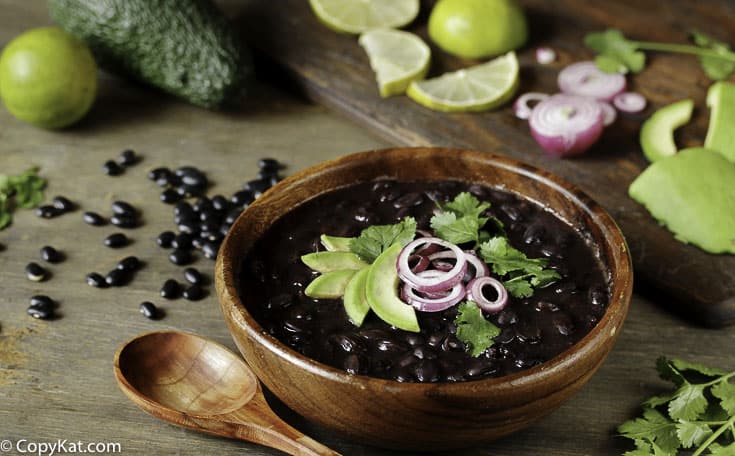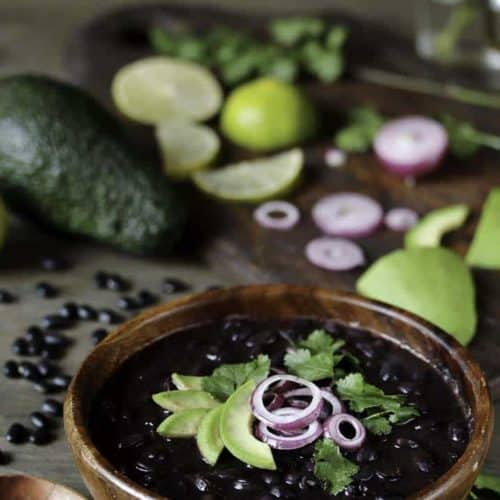 Ingredients
Beans
1

pound

black beans

2 1/2 cups

3

tablespoons

olive oil

1

cup

diced white onion

2

tablespoons

minced jalapeno pepper

cored and seeded

1

teaspoon

salt

1/2

teaspoon

freshly ground black pepper
Garnish
1

avocado sliced

1/4

cup

chopped cilantro

1/4

cup

thinly sliced red onion
Instructions
Stove Top Directions
Sort, rinse, and soak the black beans the night before. Discard any beans that float. Drain beans.

Add 3 tablespoons of olive oil to a large pot over medium heat. Add onion to the pot and cook the onion amd chopped jalapeno until it turns brown.

Add water and drained beans. Bring to a boil, and then reduce the temperature to medium. Cook the beans partially covered for about 1 hour.

Stir the beans occasionally, make sure there is at least 1/2 inch of water covering the beans at all times.

Season with salt, and pepper. Cook for another 15 minutes so the seasonings absorb into the beans.

Serve by placing the beans in a bowl, and top with cilantro, avocado, and red onion slices.
Instant Pot directions
Sort, rinse, and soak black beans the night before. Discard any beans that float. Drain beans.

Select the saute function add 3 tablespoons of vegetable oil to the pot. Add onion, stirring frequently, until the onion browns. Select the cancel function.

Add water and drained beans. Put the lid on the pot, and make sure the vent is closed. Cook for 30 minutes on high pressure.

When the beans are done cooking, allow them to release naturally for 10 minutes, and then perform a quick release. Season the beans with salt and pepper.

Select saute and stir occasionally so the beans can soak in the flavor. Cook for an additional 10 to 15 minutes.

Serve by placing the beans in a bowl, and top with cilantro, avocado, and red onion slices.
Notes
After you season the beans, add a chopped up piece of sausage for flavor 
After you season the beans, add some left over ham in the beans 
Do not salt the beans until after the main cooking process, it can make the skins tough
Taco seasoning is a great flavor to add to the beans 
Consider using chicken or beef stock to cook the beans in for enhanced flavor
Nutrition
Calories:
172
kcal
|
Carbohydrates:
18
g
|
Protein:
6
g
|
Fat:
9
g
|
Saturated Fat:
5
g
|
Sodium:
294
mg
|
Potassium:
369
mg
|
Fiber:
7
g
|
Sugar:
1
g
|
Vitamin A:
111
IU
|
Vitamin C:
9
mg
|
Calcium:
23
mg
|
Iron:
1
mg