Steak and Ale was a wonderful restaurant chain.  They served up a delightful steak when served with their Kensington Club Meat Marinade.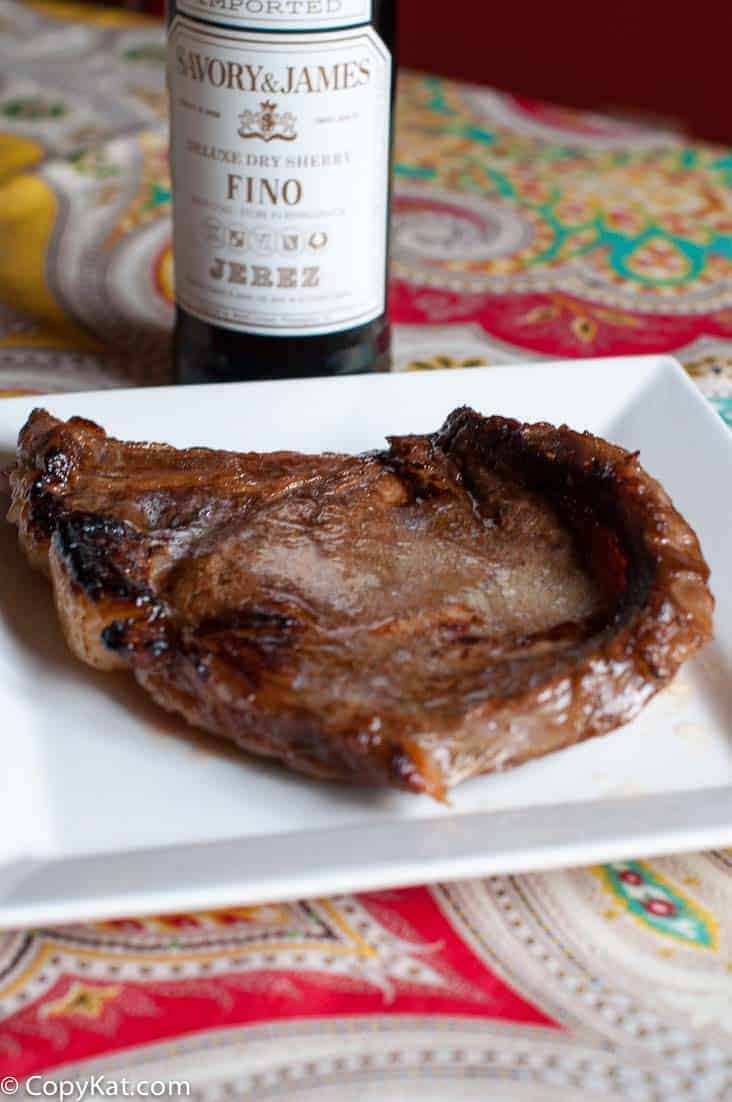 Steak and Ale was a popular restaurant chain from the 1960's when it started in Dallas, Texas. It shuddered its last doors in 2008 when this chain filed for bankruptcy. These steak restaurants are remembered fondly. The decor reminded you of an English manor. Dark woods, white walls, and plus decor. After your trip to the unlimited salad bar, you could settle in for a delicious steak.
The Kensington Club was a sandwich that was made with sirloin and this wonderful marinade. This marinade that will make a meat that is less tender into something much more tender. I like to use this marinade on a ribeye. I think this offers a lot to a great tasting piece of meat.
This recipe requires you to buy sherry. Sherry is a fortified wine that is excellent for cooking. Make sure you buy the dry sherry. It comes sweet and dry. Also, buy the type of sherry you drink, not the cooking wine. Any wine that refers to itself as a "cooking wine" should simply be avoided. If you won't drink it, don't cook with it. Life is too short for bad wine.
I like to marinade my steak overnight. I think you will really enjoy the flavor of this marinade. The pineapple juice has a wonderful fruity touch to the flavor.
Enjoy this steak? Try these steakhouse favorites.
Steak and Ale Meat Marinade
Sauteed Mushrooms
Wedge Salad – This style of salad is popular in many steak houses.
Outback Steakhouse Baked Potato – make this famous salt crusted potato at home.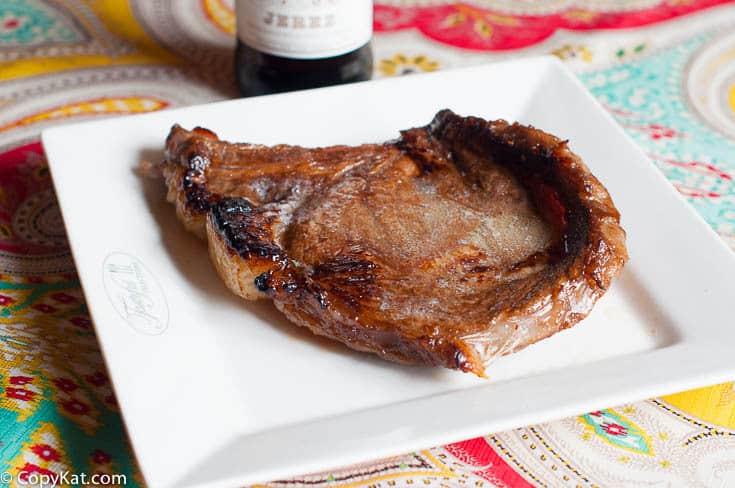 If you wish to recreate a steakhouse at home is sure, watch this video for tips on checking on how done a steak is.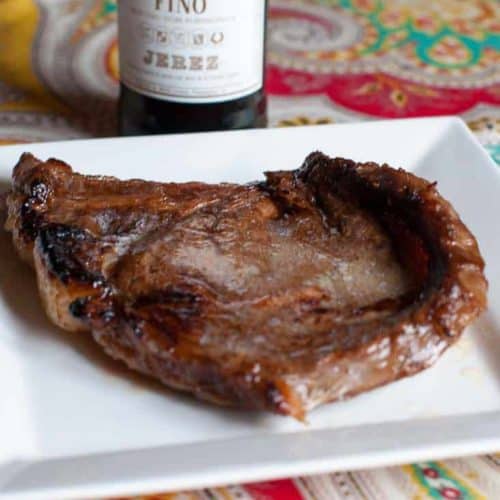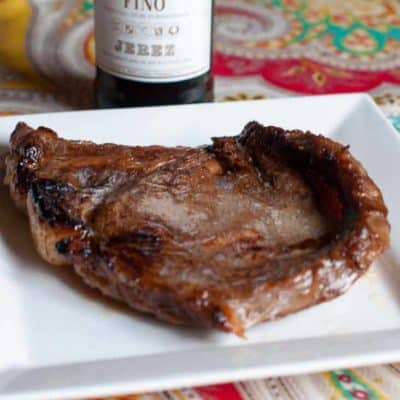 Ingredients
3 1/2

cups

pineapple juice

1

cup

soy sauce

light soy sauce is ok

1

cup

dry Sherry

1/2

cup

red wine vinegar

3/4

cup

sugar

2

tablespoons

minced garlic
Instructions
Combine all ingredients in a large bowl. Add up to five pounds of meat to the marinade. Ideally allow meat to marinade for 4 hours at a minimum. Up to 24 hours is best.
Nutrition
Calories:
140
kcal
|
Carbohydrates:
28
g
|
Protein:
2
g
|
Fat:
0
g
|
Saturated Fat:
0
g
|
Cholesterol:
0
mg
|
Sodium:
1300
mg
|
Potassium:
184
mg
|
Fiber:
0
g
|
Sugar:
23
g
|
Vitamin C:
8.7
mg
|
Calcium:
20
mg
|
Iron:
1
mg