Homemade taco seasoning mix can be used in place of the more expensive pre-packaged taco seasoning at the store. Blend together spices out of your own kitchen to create your own spice mix.
You can save money by making your own taco seasoning and it's just as tasty as what you get in store-bought packets.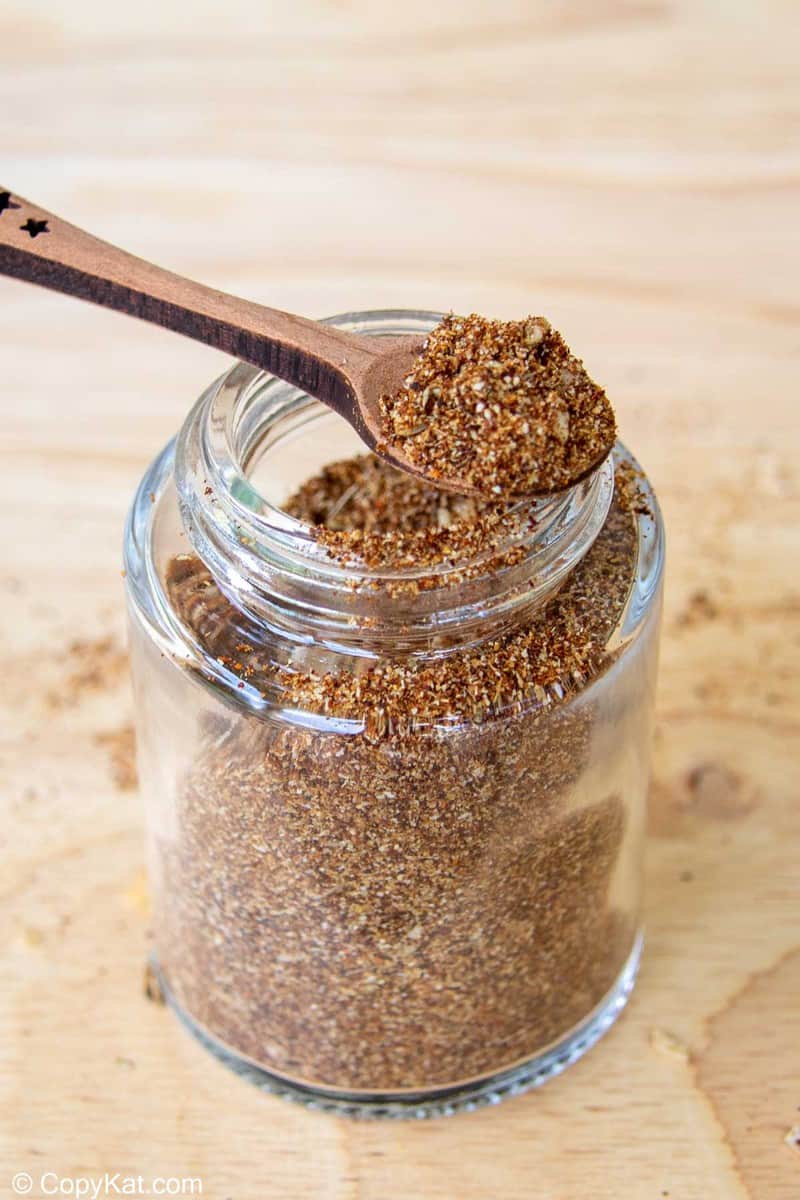 Why Homemade is Best
It is so easy to make your own homemade mix. All you need to do is measure out a few ingredients that you already have in your pantry.
Why not save money and make your own taco seasoning mix? I have been making this mix for almost 15 years. It is easy to do and I always have these ingredients on hand.
If you like a little variety you can add or subtract ingredients. For example, sometimes I add oregano or even a little chipotle powder. Who doesn't love it when they can save some money?
Store-bought mixes often have maltodextrin, corn starch, corn flour, wheat flour, and silicon dioxide. Maltodextrin is a highly processed powder made from corn, rice, potatoes, or wheat and it's high on the glycemic index.
Homemade is so much better than any of the packaged ones, including McCormick, Old El Paso, Lawry's, and Ortega. The spices in my blend are most similar to those in the McCormick packet.
Healthy Taco Seasoning
Making taco seasoning from scratch is the best way to get the healthiest mix. There are no fillers or mystery ingredients.
What I really love about this recipe is that if you are in are on a low-sodium diet this taco seasoning is perfect for you. It has no salt in the mix.
I know a lot of people are looking for low salt alternatives and this one works well. I hate having salt predetermined for you, I always would prefer to add in salt myself.
This seasoning blend is also gluten-free, low carb, keto-friendly, paleo, and sugar-free.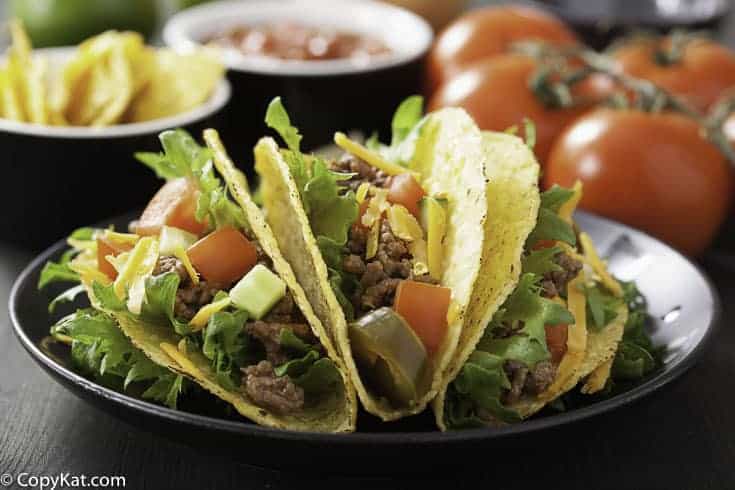 Why Make Taco Seasoning
It's easy to do, and I bet you already have everything you need to make this taco seasoning in your pantry.
By making spice mixes at home, you save yourself from too much salt, preservatives, and hopefully, you can save a few dollars over time as well.
If you like your mix spicier, or even smokey, you have the option to customize your personal spice blend the way you enjoy it.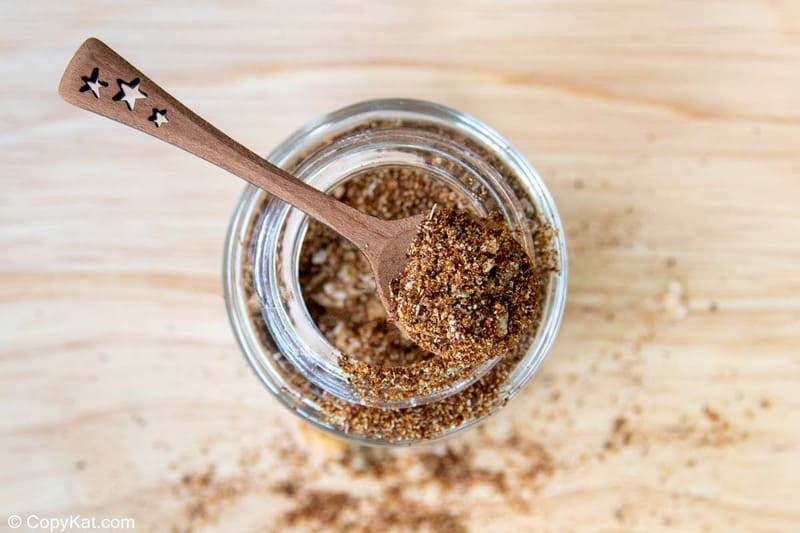 Taco Seasoning Ingredients
So, just what is in taco seasoning? It usually is a mix of earthy spices with a hot and spicy flavors. Here's what's in this recipe:
Chili powder
Paprika
Cumin
Dehydrated onion
Garlic powder
Dried oregano
Cayenne Pepper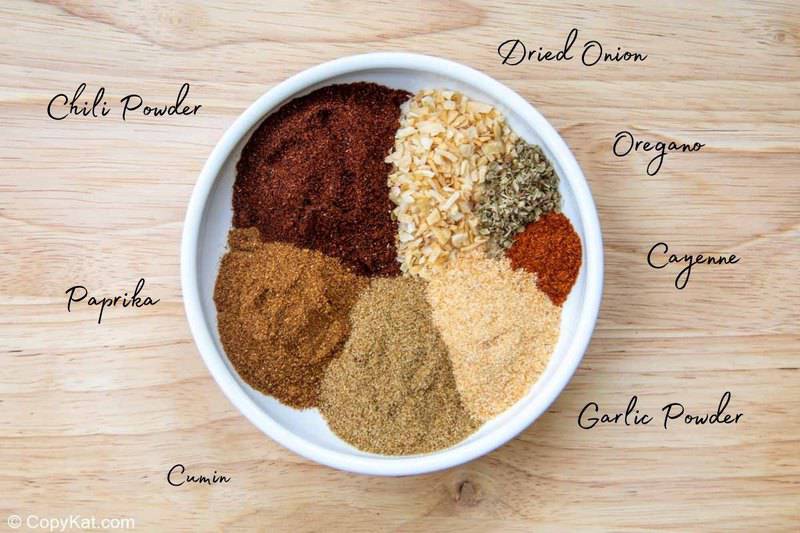 Ingredient Notes
Use fresh spices for the best flavor. Check the expiration dates if you've had any of them in your pantry for a while. Spices lose flavor over time. Some can even go rancid.
You want to make the best taco meat seasoning for your ground beef, chicken, or fish tacos. Using fresh, quality spices helps to ensure vibrant flavors in the mix.
How to Make Taco Seasoning
Measure the ingredients and place them in a bowl.
Stir or whisk to thoroughly combine.
That's it! DIY taco seasoning is so simple.
Frequently Asked Questions
How much taco seasoning equals one packet?
The typical taco seasoning packet contains about 3 tablespoons to use with 1 pound of ground beef. I recommend the same amount for homemade mix.
How long does homemade taco seasoning last?
It can last up to 6 months when stored in a cool, dry place. Be sure to label or mark the container so you know when it was made.
How to store taco seasoning?
Store homemade taco seasoning in an airtight container. A spice jar or small mason jar works great for storage.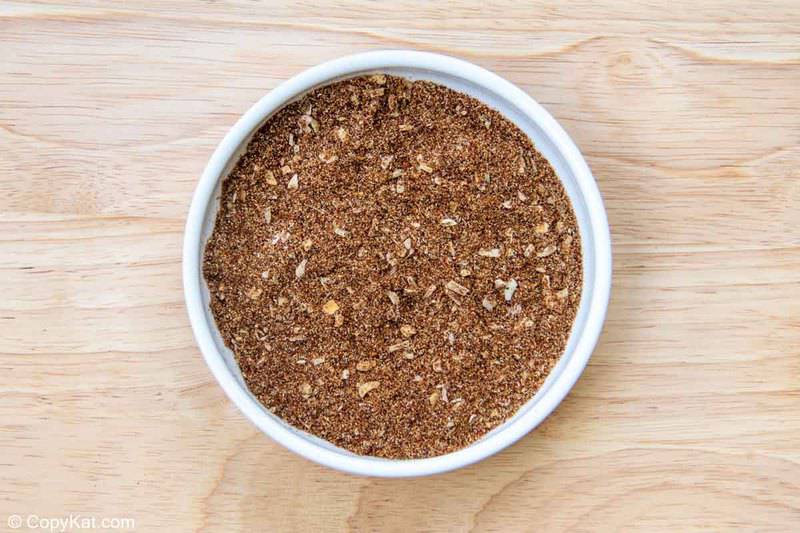 Recipes to Use Taco Seasoning
More DIY Recipes
Check out more of my easy Mexican food recipes and the best DIY recipes here on CopyKat!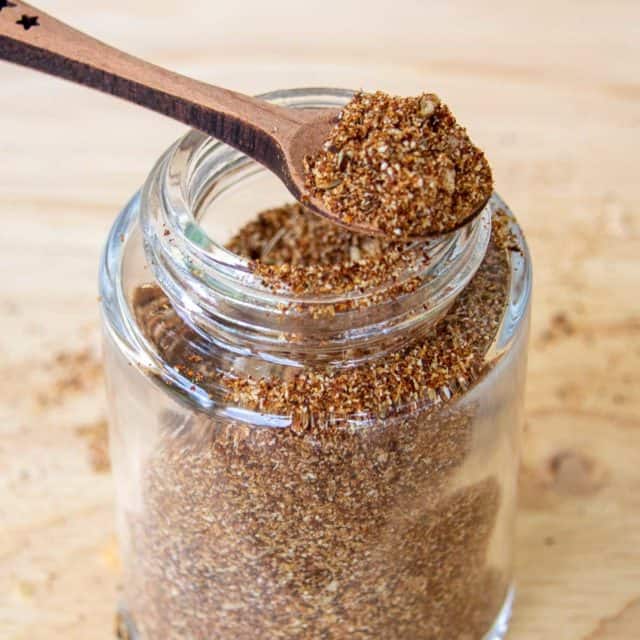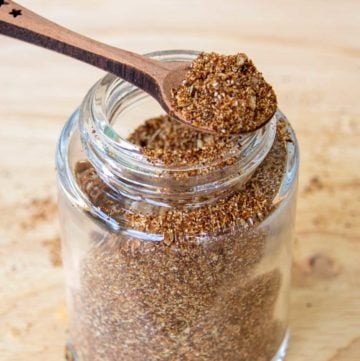 Ingredients
6

tablespoons

chili powder

5

tablespoons

paprika

5

tablespoons

cumin

2 1/2

tablespoons

dehydrated onion

2 1/2

teaspoons

garlic powder

1

teaspoon

oregano

1/2

teaspoon

cayenne pepper
Instructions
Place all ingredients in a bowl and stir or whisk to mix them together well.

Use 3 tablespoons of mix with 3/4 cup of water to one pound of ground beef.
Notes
This should be stored in an airtight container for up to six months.
Nutrition
Calories:
53
kcal
|
Carbohydrates:
9
g
|
Protein:
2
g
|
Fat:
2
g
|
Saturated Fat:
1
g
|
Polyunsaturated Fat:
1
g
|
Monounsaturated Fat:
1
g
|
Sodium:
109
mg
|
Potassium:
326
mg
|
Fiber:
4
g
|
Sugar:
2
g
|
Vitamin A:
4038
IU
|
Vitamin C:
2
mg
|
Calcium:
74
mg
|
Iron:
5
mg