Do you love your Instant Pot? Are you looking for new recipes to prepare with your Instant Pot? You can try this easy Instant Pot Irish Stew made with Guinness.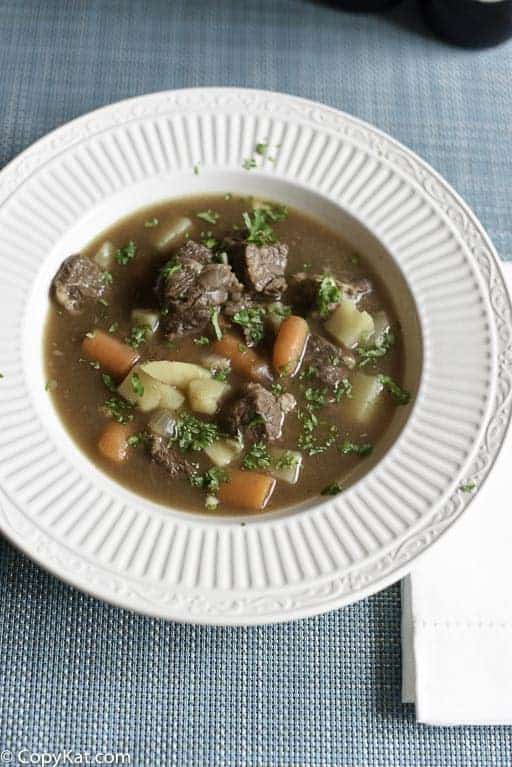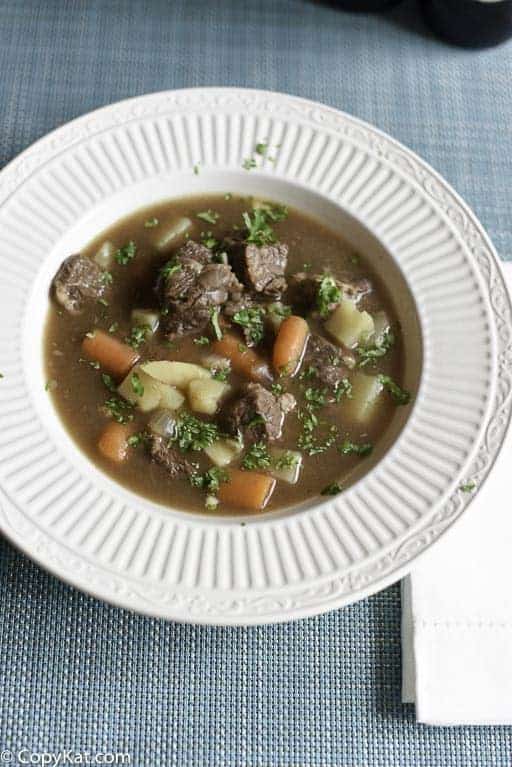 If you haven't used your Instant Pot to make beef stew you are missing out on a great way to make delicious beef stew. In about an hour you can have beef stew that tastes like it simmered all day long. This Irish stew is made with Guinness. If you do not drink alcohol, you can add additional chicken stock, it is up to you.
This recipe is made with a 3-pound chuck roast, I love using chuck roast, it is marbled well, and is perfect to cook in your Instant Pot. I also like to use chicken stock for this recipe. The use of chicken stock is intentional on my part. I like the flavor of the chicken stock, if you make your own stock from scratch, it will taste even better. Also in this recipe is carrots, onions, garlic, Guinness Stout, and a few bay leaves.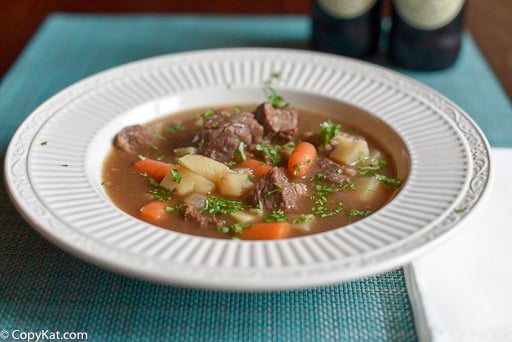 Normally I like to brown my beef before making the stew. For this recipe, you can use the saute feature of your Instant Pot, or you may want to brown the meat in a large skillet. I prefer the large skillet, as when trying to saute 3 pounds of beef, so much liquid is released that I feel the meat can almost steam in the pot if you chose to do it this way. You can choose to saute the beef if you like.
For my cooking technique, be sure to cut your meat into 1-inch cubes. I use two cooking cycles. The first time though I cook the meat for 25 minutes on a manual setting, then I perform a quick release. In the second cycle, I cook the vegetables in the stew for 4 minutes. I like the break up the cooking cycle, I feel like if you cook the vegetables for longer than the 4 minutes, they may get soft. I like to add a few of the vegetables during the cooking cycle for flavor. I feel like they get a little mushy if you cook them the whole time.
When the soup is done I will evaluate the thickness of the stew. If you like your stew thicker you may want to thicken it a bit with a cornstarch slurry.
I hope you give this recipe for Instant Pot Irish Beef Stew.