Have you ever tried the Godfather Cocktail? I promise this combination of whiskey and Amaretto liqueur is hard to refuse. The Godfather is one of those classic cocktails you must try.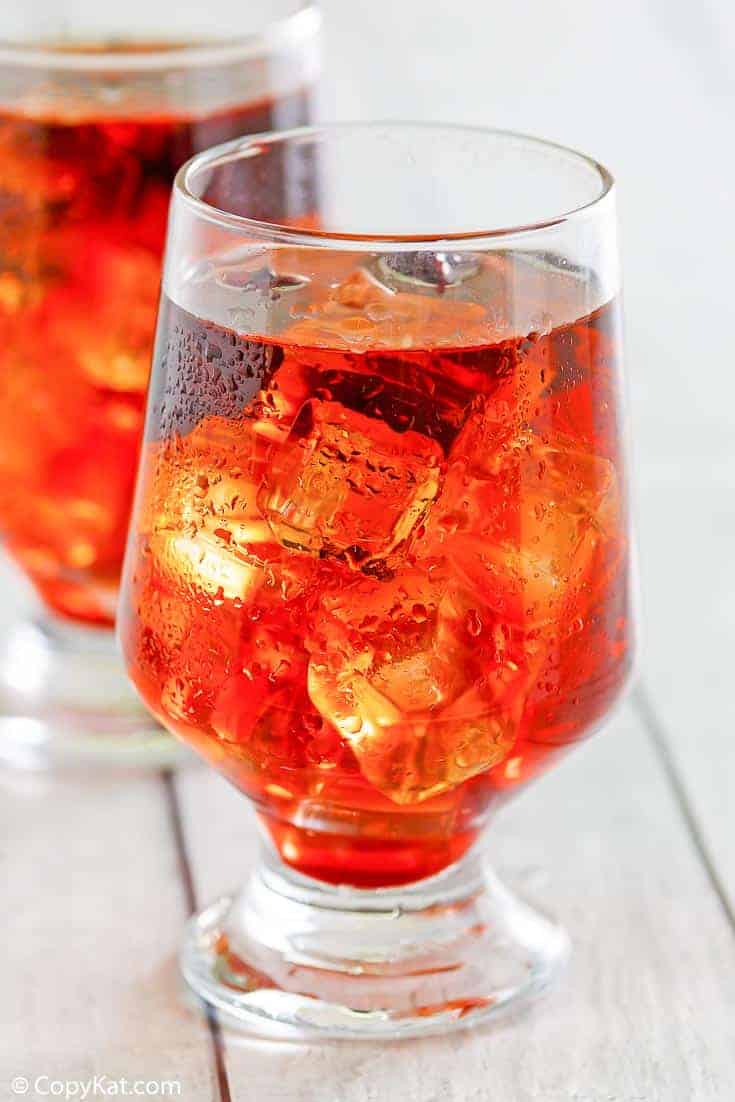 This post contains affiliate links. As an Amazon Associate, I earn from qualifying purchases.
The Godfather cocktail is a classic cocktail that was popular in the 1970s, it is believed the popularity of the cocktail had something to do with the Godfather movies.
You don't have to know a lot about cocktail mixology to make this drink. Recently many mixologists have been bringing this cocktail back.
Perfect combination of Whiskey and Ameretto
The Godfather cocktail is well-suited for those who don't drink a lot of whiskeys, or those who want to start to dip their toes into the wonderful world of whiskey. The Ameretto balances the whiskey's heat very nicely. Amaretto has a wonderful almond flavor.
The magic ratio depends on your preference
Traditionally this drink is made with a 1 to 1 ratio of whiskey and Amaretto. For some this is too sweet of a drink, thanks to the @stoutguy, I prefer a 2 to 1 ratio of whiskey to Ameretto. Other bartenders favor a 3 to 1 ratio of whiskey to Amaretto.
The real secret for this drink is the Luxardo Cherries. The Luxardo Cherries add a complex touch. Some bartenders will use Maraschino cherries. The Luxardo Cherries are the pre-cursor to the Maraschino cherries.
These Italian cherries aren't as sweet as the Maraschino cherries. They are rich, dark red, and the perfect accompaniment to many cocktails. If you don't have any on hand, you could use Maraschino.
Learn how Maraschino cherries came from Luxardo cherries. You can find these cherries at my liquor stores, and I have bought them on Amazon.com before.
What type of Whiskey should you use for a Godfather cocktail?
There are five broad types of whiskey: Scotch, Bourbon, Irish Whiskey, Canadian Whiskey, and Japanese Whiskey. My preference for this drink is either scotch or bourbon.
I personally prefer a Bourbon Whiskey that is made from wheat for a Godfather cocktail. You could use a single-grain whiskey like Bernheim, Makers Mark, but you should use what you have on hand!
How strong is a Godfather?
This cocktail only contains alcohol. So it should be sipped and savored. You could add a bit of club soda to the drink, or you may want to allow the ice to melt a tiny bit if you feel the drink is too strong.
Love Cocktails? Here are more classic cocktail recipes to try
Great Cocktail Appetizers
Be sure to check out more of my classic drinks and the best copycat recipes.
Ingredients
1

ounce

Amaretto

2

ounces

whiskey

2

Luxardo cherries

ice cubes
Instructions
Fill a rocks glass 2/3 full of ice cubes.

Add Amaretto and whiskey to the glass.

If desired add a few drops of Luxardo cherry syrup to the glass.

Garnish with two or three Luxardo cherries.
Nutrition
Calories:
254
kcal
|
Carbohydrates:
15
g
|
Protein:
1
g
|
Fat:
1
g
|
Saturated Fat:
1
g
|
Sodium:
2
mg
|
Sugar:
13
g