Have you tried a Washington Apple Cocktail? It is a flavorful drink made with whiskey, Apple Pucker, cranberry juice, and pineapple juice. You can enjoy this as a shot, martini, or over ice.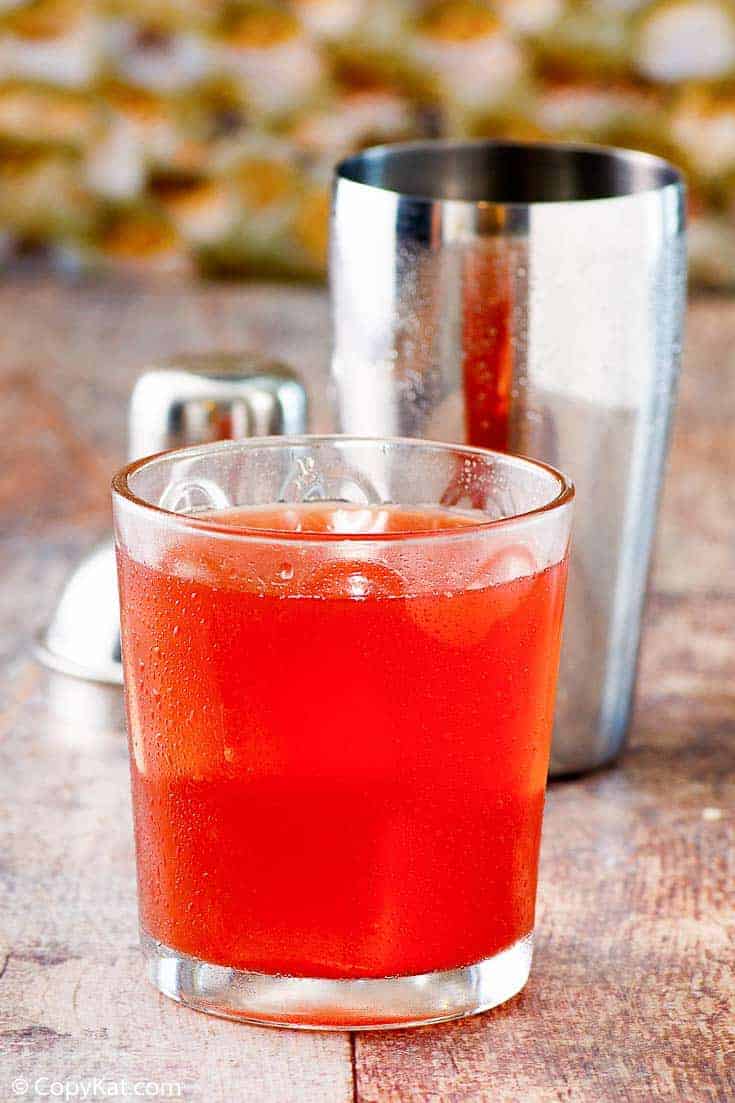 Washington Apple Drink
The Washington Apple Cocktail is a real treat. This drink is fruity and doesn't burn like some cocktails can. You might wonder can a drink with pineapple juice and cranberry juice tastes like its namesake. Well, yes, it sure does!
This apple-inspired drink is perfect for people who drink casually. Flavored with apple liqueur, cranberry juice, and pineapple juice, it really blends well with the whiskey.
Did you know this drink can be enjoyed in many different ways?
You control the amount of alcohol depending on how you choose to make the drink. A shooter or a martini is stronger than a drink with ice. If you want to you could add a bit of club soda or some Sprite with the drink.
This classic whiskey cocktail can be enjoyed:
As a shooter
As a martini – no ice
As a cocktail – with ice
If you want to enjoy this as a martini simply pour the drink into a chilled martini glass. This will make multiple shooters if desired. My personal preference is to pour the drink over ice, sometimes I had a touch of club soda for a little fizz.
Recipe Ingredients
Wondering what is in a Washington Apple? Here's what you need to make this drink:
Whiskey (Crown Royal recommended)
Sour Apple Pucker
Cranberry Juice
Pineapple Juice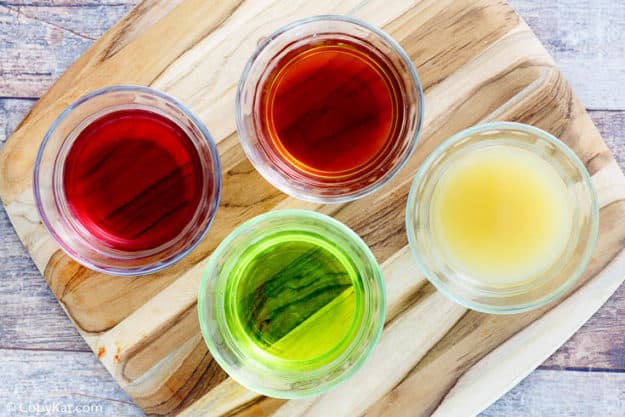 What type of whiskey should you use?
The Washington Apple cocktail is often made with Crown Royal Whiskey, a well-known Canadian whiskey. You don't have to use the Crown Royal brand. If you don't have Crown Royal on hand, other brands like Weller would be a good choice.
As a personal rule, if I am mixing a cocktail with lots of ingredients, I use less expensive brands because you won't get all of the nuances of flavor a more premier brand may have.
How to Make a Washington Apple
Thoroughly chill all ingredients. This cocktail is not shaken with ice so the ingredients need to be cold before mixing the drink.
Combine all ingredients in a cocktail shaker and shake to combine.
Pour into shot glasses, martini glasses, or over ice in rocks glasses.
Don't hesitate to try this cocktail. It's so simple to make and is one of the most refreshing whiskey cocktails.
Give More Cheers With These Cocktails
Wings go great with cocktails. Try these recipes!
Get more copycat restaurant appetizer ideas and cocktail drink recipes for your next celebration.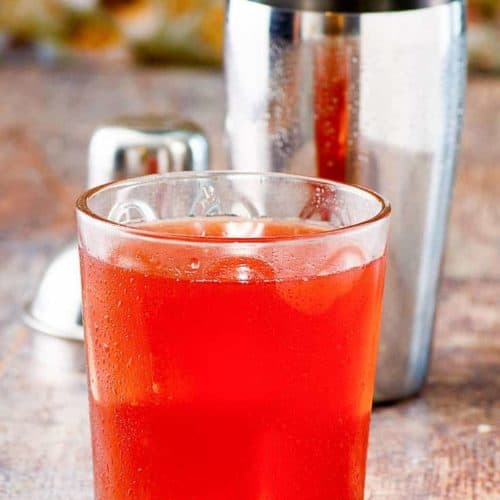 Ingredients
1/4

cup

Crown Royal

1/4

cup

Sour Apple pucker

1/2

cup

Cranberry Juice

1/4

cup

Pineapple Juice
Instructions
Chill all ingredients before mixing. Combine all ingredients and shake well. Pour into shot glasses, martini glasses, or over the rocks and enjoy!
Nutrition
Calories:
375
kcal
|
Carbohydrates:
23
g
|
Protein:
0
g
|
Fat:
0
g
|
Saturated Fat:
0
g
|
Cholesterol:
0
mg
|
Sodium:
4
mg
|
Potassium:
174
mg
|
Sugar:
21
g
|
Vitamin A:
55
IU
|
Vitamin C:
17.7
mg
|
Calcium:
10
mg
|
Iron:
0.5
mg