Brandy Alexander is a creamy and delicious cocktail made with brandy, Kahlua, and crème de cacao, and cream. Making a Brandy Alexander with ice cream is even better! This boozy milkshake is perfect for Christmas, festive occasions, holidays, and hot summer days.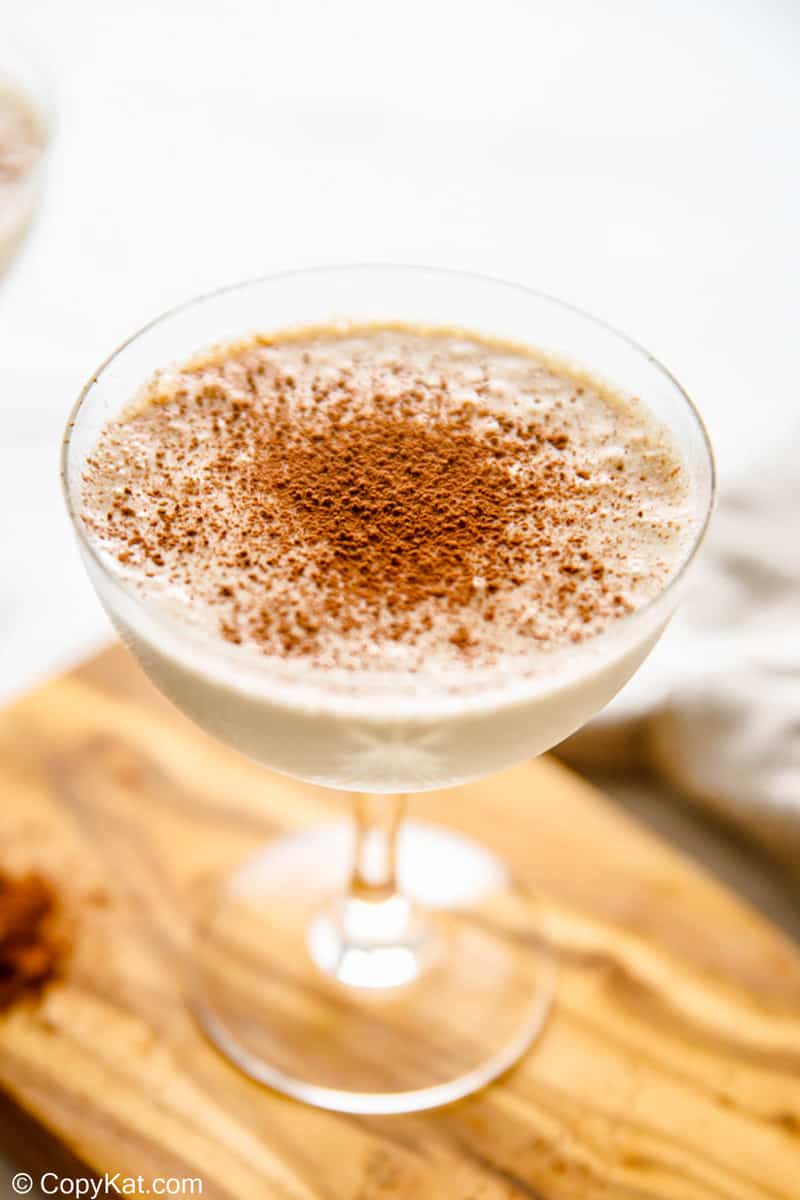 This post contains affiliate links. As an Amazon Associate, I earn from qualifying purchases.
Simon and Seafort's Saloon & Grill in downtown Anchorage has a stunning view of Point McKenzie and the Pacific Ocean. But, as impressive as the views are, it's the classic American menu that brings dinners to this renowned Alaskan restaurant. Hidden among the traditional grilled meat and seafood classics is an equally All-American drink, the frozen Brandy Alexander Shake. Think of a coffee and chocolate-flavored milkshake for adults, and you'll have an idea what you're in for. Enjoy this incredible cocktail with your meal or as a boozy dessert.
The History of the Frozen Brandy Alexander
Sipping some cocktails can transport you to a particular time and place in the past, and that's definitely true when it comes to the Brandy Alexander with Ice Cream.
The history of the cocktail starts simply enough as The Alexander, a gin-based cocktail with white creme de cacao and heavy cream. The legend goes that this all-white drink was created in the early 1900s by a bartender, Troy Alexander, to celebrate a successful train travel ad campaign featuring the fictional character Phoebe Snow.
Over time, people began to play around with the drink's ingredients. In the 1930s, brandy replaced the gin, and a whipped egg was added to create a frothy concoction. This updated version of the cocktail was so popular that it became a cultural reference in several movies and books. But it wasn't until the hedonistic 60s that people created the first Frozen Brandy Alexander by blending the cocktail with coffee and ice.
From there, it didn't take much for a lazy bartender to replace the egg, cream, and ice with vanilla ice cream!
The Ingredients in Brandy Alexander with Ice Cream
This is one cocktail you probably don't want to use top-shelf liquor to make. But since the alcohol is more of a flavoring component of the milkshake than a serious attempt to get intoxicated, you still want things to taste great.
For the brandy, choose one that is drinkable but not going to put a massive dent in your wallet. E & J Brandy VS is perfectly acceptable. Creamy Kalahua is perfect for this cocktail, but it can be a bit on the expensive side. You can try using another coffee liqueur like Tia Maria or even a non-alcoholic coffee-flavored syrup if you prefer. Dark creme de cacao provides color and flavor to the drink, but an equal amount of chocolate syrup will do the job if you don't have it at home.
The one ingredient you should splurge on is ice cream. Use the best you can get, and try french vanilla ice cream, the kind with real egg yolks, for a thicker, creamier version that comes closest to the 1930s version of the cocktail.
How to Make a Brandy Alexander Recipe with Ice Cream
Making this cocktail is incredibly easy, but you do need the right equipment. That ideally means a milkshake machine, but a powerful blender will also work.
Put the ice cream in first and blend it for a few seconds to soften. Next, scrape down any ice cream from the sides and add the liquid ingredients. Blend until smooth.
Pour into two glasses, garnish with cocoa powder, and serve.
Tips for How to Make a Brandy Alexander with Ice Cream
Check out more of our cocktails on YouTube!
Recipe Ingredients
Here's a list of what you need: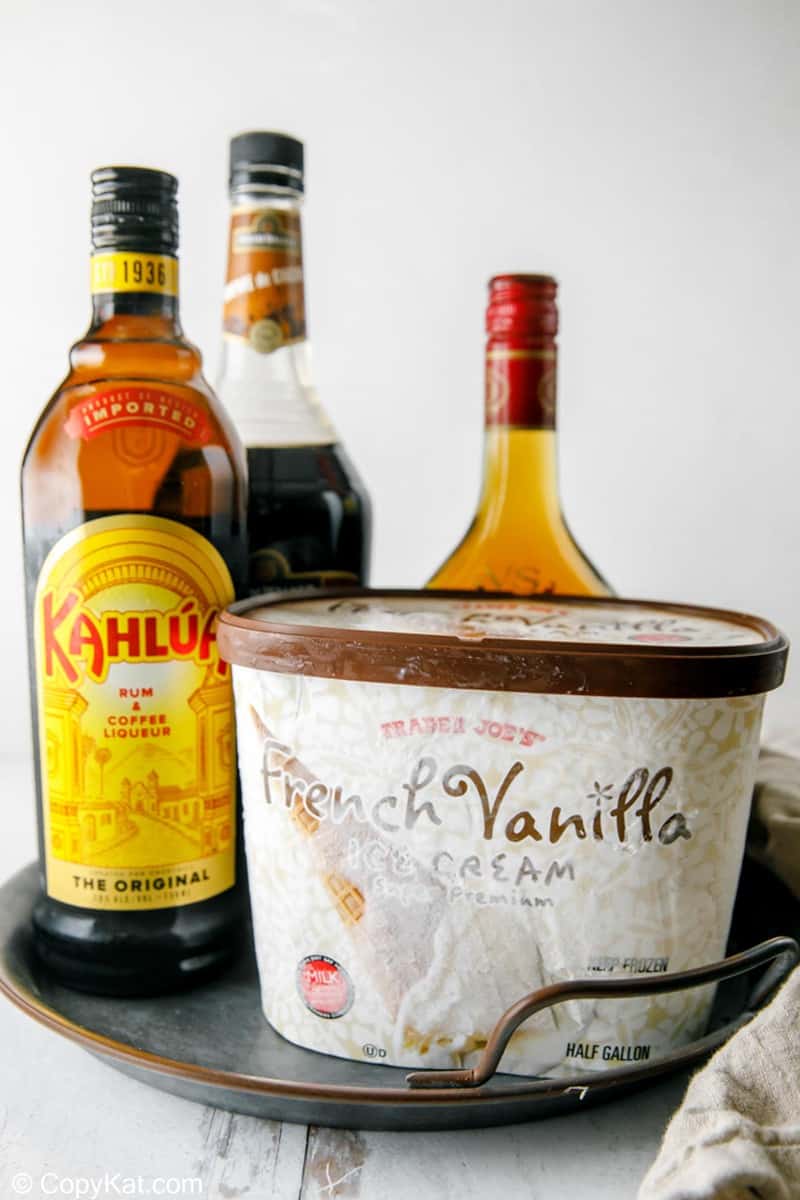 How to Make Brandy Alexander with Ice Cream
Place the ice cream in a blender.

Add brandy.

Add Kahlua.

Add crème de cacao.

Blend until smooth and creamy.
Pour into chilled cocktail glasses. I love to use a couple glass for this recipe.

Garnish with cocoa powder if desired.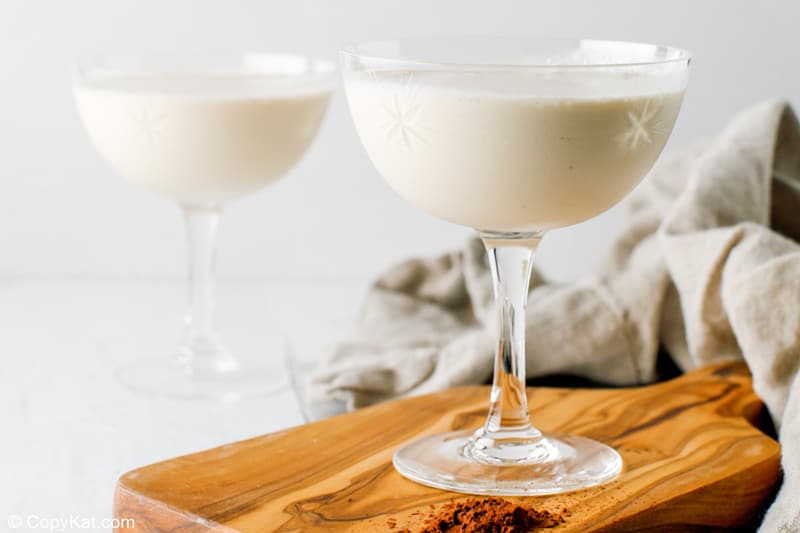 More Creamy Cocktail Recipes
Favorite Christmas Treat Recipes
Check out more of my easy cocktail recipes and the best Christmas dessert recipes here on CopyKat!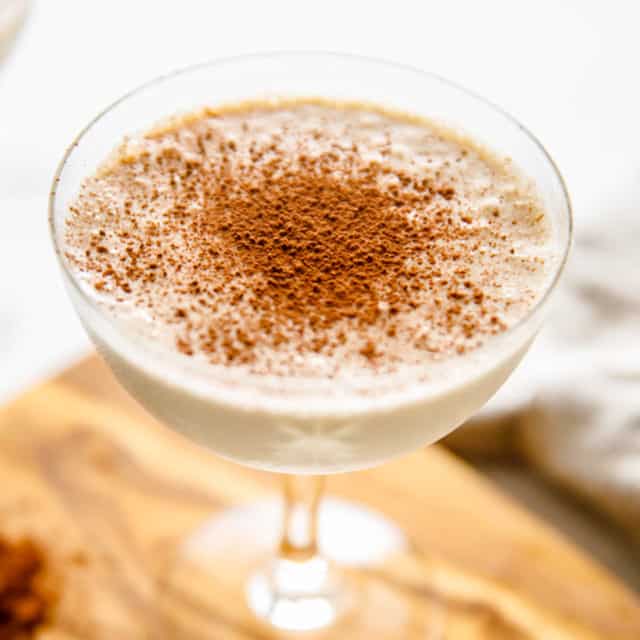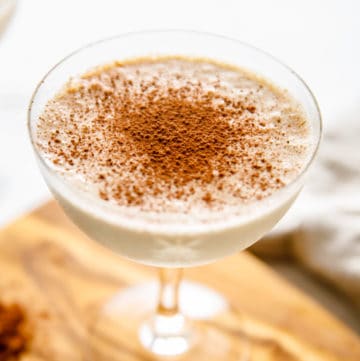 Ingredients
1 1/2

cups

vanilla ice cream

2

tablespoons

brandy

2

teaspoons

Kahlua coffee liqueur

2

teaspoons

dark creme de cacao

cocoa powder

optional garnish
Instructions
Add brandy, Kahlua, and crème de cacao.

Blend until smooth and creamy.

Garnish with cocoa powder if desired.
Nutrition
Calories:
272
kcal
|
Carbohydrates:
27
g
|
Protein:
3
g
|
Fat:
10
g
|
Saturated Fat:
6
g
|
Cholesterol:
43
mg
|
Sodium:
80
mg
|
Potassium:
197
mg
|
Fiber:
0
g
|
Sugar:
24
g
|
Vitamin A:
415
IU
|
Vitamin C:
0.6
mg
|
Calcium:
127
mg