The Colorado Bulldog drink is a wonderfully flavored cocktail. It is a classic White Russian with a little something extra. If you like Kahlua, you will enjoy this one!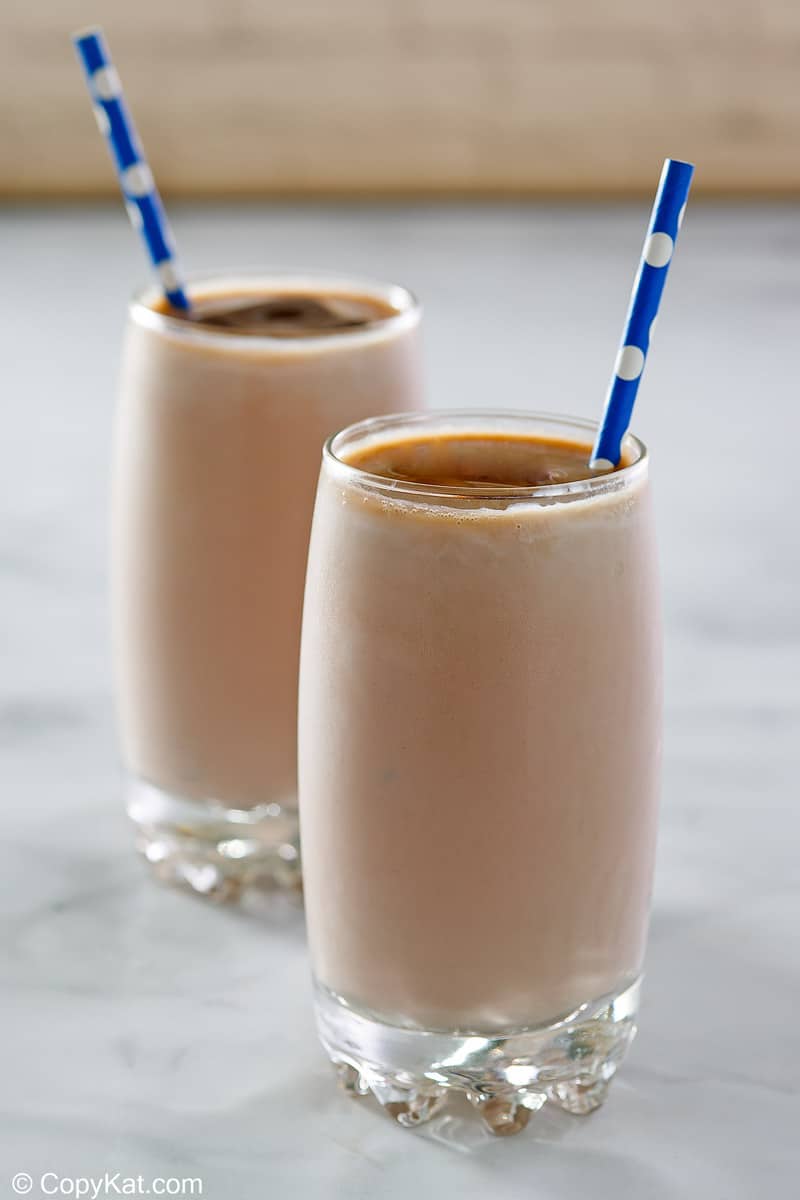 What makes a Colorado Bulldog so good?
The Colorado Bulldog cocktail is flavorful because of the combination of its ingredients. The vodka provides a neutral base, while the Kahlúa and milk add a creamy, sweet flavor. The cola balances the sweetness and provides a touch of caffeine. The addition of grenadine adds a touch of color and sweetness to the cocktail. Combining these ingredients results in a smooth, creamy, and slightly sweet cocktail that is easy to drink.
Why you should try this recipe
The Colorado Bulldog is a White Russian with a fizzy twist! A White Russian cocktail that is made of vodka, Kahlua, milk, and Coca-Cola. If you enjoy Long Island Iced tea, this cocktail is for you!
This Colorado Bulldog recipe is a copycat version of the cocktail served at Slick Willie's Family Pool Hall.
Colorado Bulldog Cocktail Origin
The exact origin of the Colorado Bulldog cocktail is unknown. However, it is believed to have been inspired by the Long Island Iced Tea, a classic cocktail made with vodka, gin, rum, tequila, and triple sec, mixed with cola and lemon juice. The Colorado Bulldog is similar in ingredients, but with the addition of Kahlúa and Bailey's Irish Cream to create a creamier, sweeter drink. It is thought to have emerged as a popular cocktail in the 1980s and 1990s and remains a popular choice in bars and restaurants.
Colorado Bulldog Recipe Ingredients
Here's a list of what you need:
Kahlua Coffee Liqueur – for sweetness
Vodka – this is your base spirit
Milk – here, you can switch the milk for light cream (half and half), or you could swap this for Bailey's
Coca-Cola – this adds carbonation and caffeine
How to Make a Colorado Bulldog
Pour Kahlua and Vodka over ice in a cocktail shaker. Shake well.
Add milk and cola.
Stir, then pour it into a glass and serve.
What does Coca-Cola do for a Colorado Bulldog?
Adding a small splash of Coca-Cola gives the Colorado Bulldog drink a bit of fizz. In effect, it ramps up a White Russian.
The fizz turns what was often served as an after-dinner drink into a cocktail that is very accessible anytime you want to enjoy one.
The splash of soda also gives this drink a special taste. You would never guess the secret is Coca-Cola.
What is Kahlua?
Go to any bar, and you'll find a bottle of Kahlua. This is because it's one of the world's most popular coffee liqueurs. But, very few people know that Kahlua, a key ingredient in a White Russian cocktail, originates from Mexico.
Kahlua is a beautiful combination of coffee, rum, corn syrup, and vanilla beans (another traditional Mexican ingredient). It's a sweet, rich, coffee-flavored liqueur perfect for an after-dinner drink. Learn how to make homemade Kahlua.
You are missing out on a White Russian variation if you have never tried the Colorado Bulldog drink. A Colorado Bulldog adds a splash of coke to this drink. The addition of Coca-Cola pulls the entire drink together.
Love Cocktails? Try these recipes!
Favorite Non-Alcoholic Coffee Drinks
Be sure to check out more of my easy cocktail recipes and the best copycat drink recipes here on CopyKat.com!
Ingredients
2

ounces

Kahlua

2

ounces

Vodka

6

ounces

Milk

half and half is preferred.

1

ounce

Coca-Cola
Instructions
Pour Kahlua and Vodka over ice in a cocktail shaker. Shake well.

Add milk and cola. Stir and pour into a glass.
Nutrition
Calories:
439
kcal
|
Carbohydrates:
37
g
|
Protein:
5
g
|
Fat:
5
g
|
Saturated Fat:
3
g
|
Cholesterol:
17
mg
|
Sodium:
79
mg
|
Potassium:
224
mg
|
Sugar:
37
g
|
Vitamin A:
275
IU
|
Calcium:
192
mg