Starbucks Cafe Mocha is a creamy and delicious combination of coffee and chocolate. You can recreate this famous coffee drink at home with this easy copycat recipe. This homemade mocha latte will taste just like it does at Starbucks.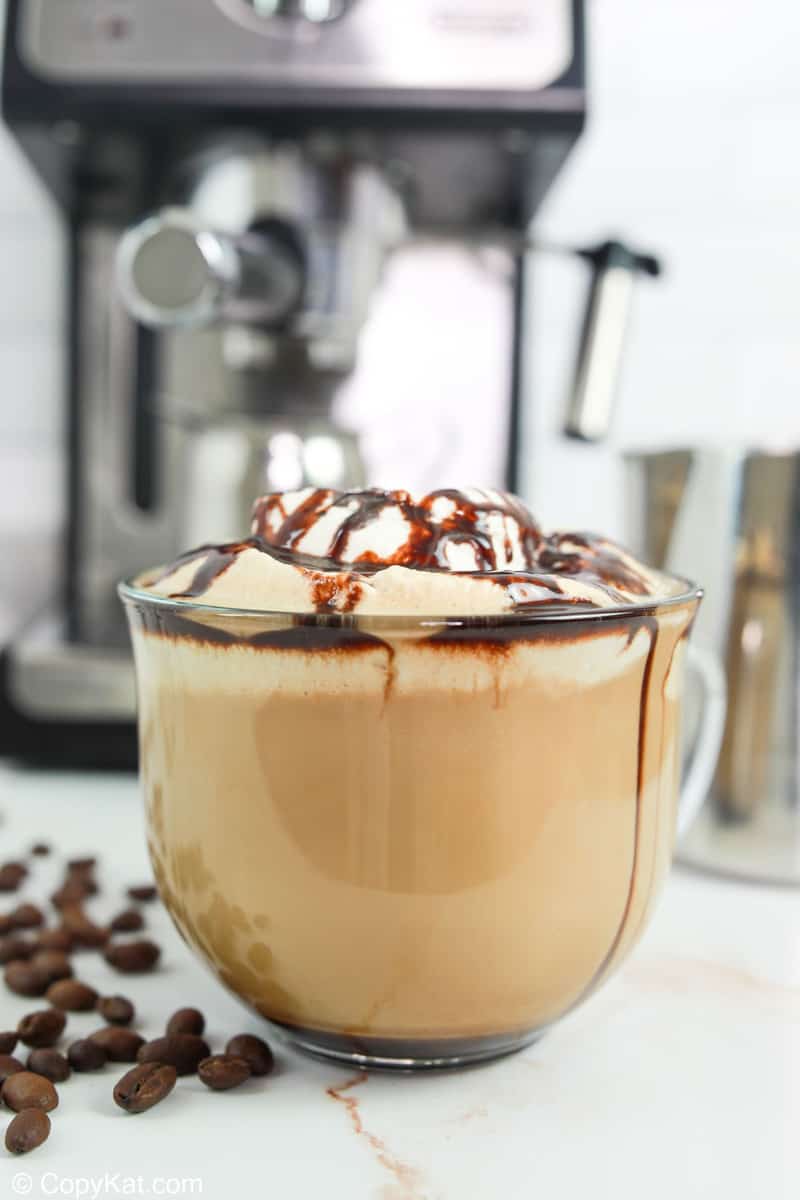 This post contains affiliate links. As an Amazon Associate, I earn from qualifying purchases.
What makes cafe mocha so good?
Whoever thought of this coffee had a great idea! Espresso is paired with a delicious chocolate sauce and frothy milk. This recipe isn't too hard to duplicate at home. We will show you the simple steps you need to recreate this at home.
Why you should try this recipe
This homemade recipe will show you how to make a homemade mocha latte in no time. Save money and enjoy your favorite Starbucks drink at home.
History of the Starbucks Caffe Mocha Coffee Drink
Believe it or not, Starbucks didn't start as an espresso bar. When the first store opened at Pike Place Market in Seattle in 1971, you could only buy exotic spices, coffee beans, tea, and the necessary equipment to brew drinks at home.
It wasn't until the early 80s that a Starbucks barista sold the first cup of coffee.
At first, only one item was on the menu: brewed coffee. But before long, the owners began adding espresso specialty drinks.
Cafe mocha coffee was among the earliest additions to the menu. Over the years, Starbucks has offered dozens of new drinks, with varying success, but the popularity of cafe mocha remains to this day.
The reason is simple. Cafe mocha appeals to new and experienced coffee drinkers because it's easy to drink without overwhelming coffee flavor, becoming the go-to coffee drink for many customers.
Unfortunately, it isn't cheap! So, stop spending all your cash on Starbucks cafe mochas and start making them at home!
What is a Cafe Mocha?
Cafe Mocha is a drink for anyone who loves coffee and chocolate together. It starts with chocolate syrup, a shot (or two!) of espresso, steamed milk, and topped with sweetened whipped cream. All of which can be made in the convenience of your own home.
The best part of making it at home is adding extra chocolate (or whipped cream!) to your drink.
What Makes this Starbucks Cafe Mocha Recipe Unique
Coffee and chocolate are two things that go amazingly well together. Both have a slight bitterness, but the chocolate sauce's sweetness helps tamp down any harshness.
Combined with the steamed milk and vanilla whipped cream, this coffee-based drink is perfect for whenever you feel a little pick-me-up without feeling overindulging.
Starbucks Mocha Ingredients
This cafe mocha recipe has two separate components – coffee and sweetened whipped cream.
To make the coffee, you will need:
Milk
Chocolate syrup or sauce
Espresso or strongly brewed coffee
Use Hershey syrup, but for the best flavor, use an authentic chocolate sauce instead. Ghirardelli and Hollander make chocolate sauces that are especially good for cafe mochas.
The ingredients for vanilla whipped cream are:
Heavy whipping cream
Sugar
Vanilla Extract
Regular sugar tends to make the whipped cream a little gritty, so you may want to use powdered or superfine sugar. As a bonus, powdered sugar contains cornstarch, which can help to stabilize the whipped cream and keep it from separating.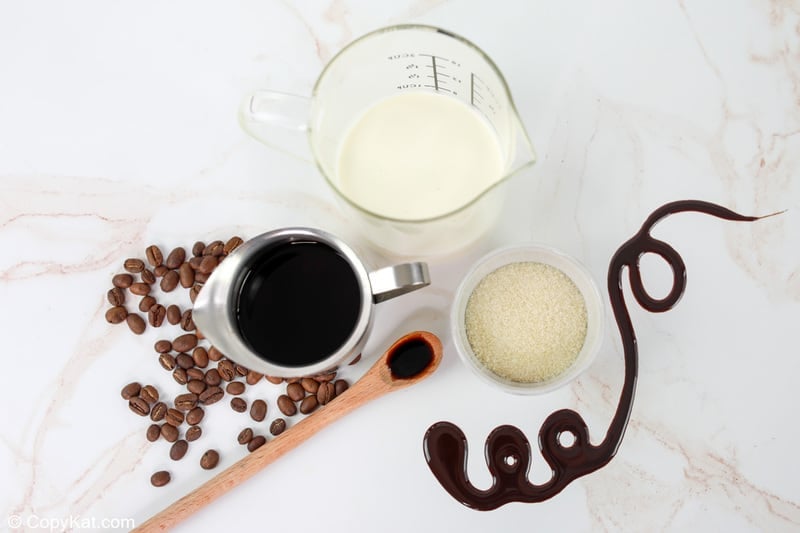 Ingredient Notes
If you want to make the coffee treat more authentic and have no espresso maker, consider using an instant espresso such as Medaglia D'Oro Instant Espresso Coffee, or you can brew some extra strong coffee by switching to an espresso roast or increasing the amount of coffee you usually brew with.
You can buy the same brand of mocha syrup Starbucks uses. The Fontana line is what Starbucks uses, but it only comes in a huge container: Fontana Semi-Sweet Chocolate Mocha Sauce.
One thing is for sure: you can recreate this coffee treat at home for a lot less than what it costs at the store.
How to Make Vanilla Whipped Cream
You'll want to make the whipped cream first so it is ready to top the hot mocha drink.
In a chilled bowl, beat heavy cream until soft peaks form.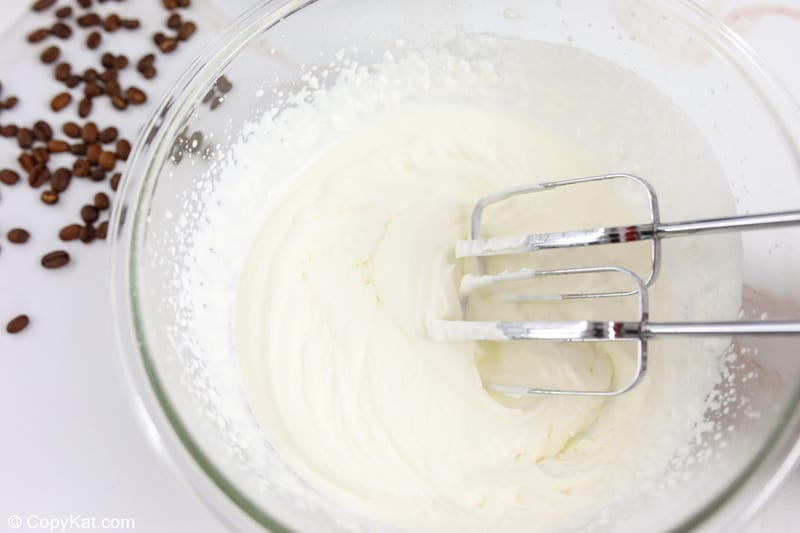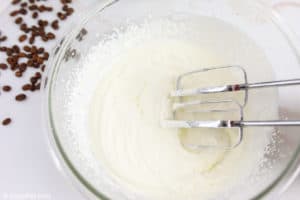 Add sugar and vanilla extract.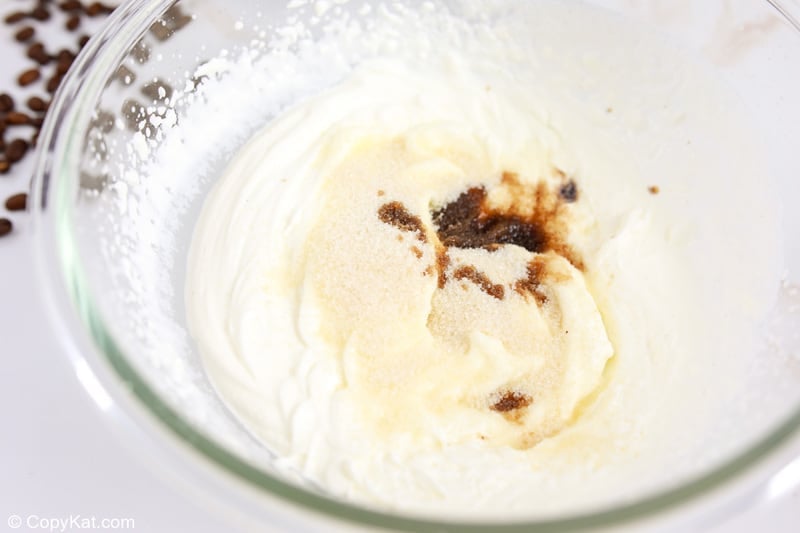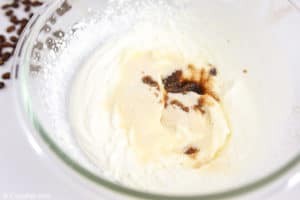 Beat until stiff peaks form.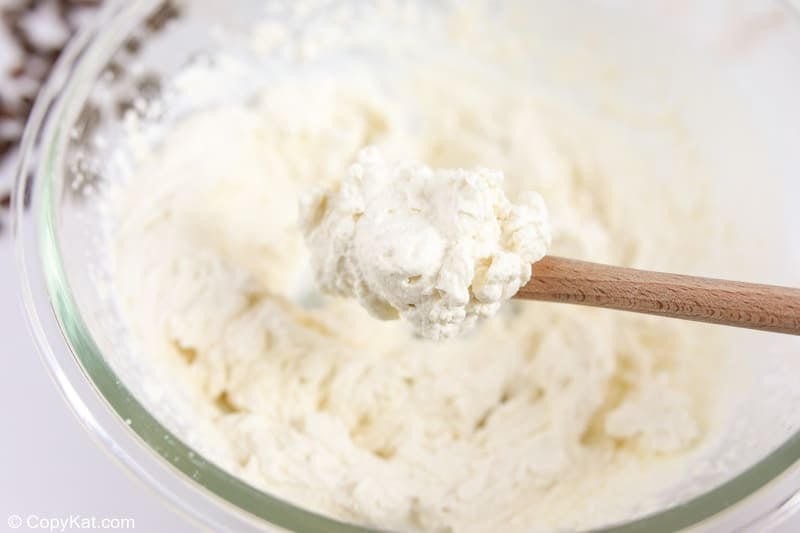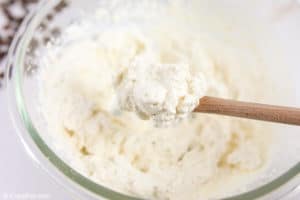 How to Make Starbucks Cafe Mocha
If you have an espresso machine with a steamer attachment, steam to froth the milk to 150°F. Otherwise, heat the milk in the microwave for about 30 seconds or until it reaches 150°F. Or you can heat it in a small saucepan on the stovetop, stirring constantly. Be careful not to scald or boil the milk. To warm froth milk in the microwave or a pan, pour it into a mason jar, put the lid on it, and shake it vigorously.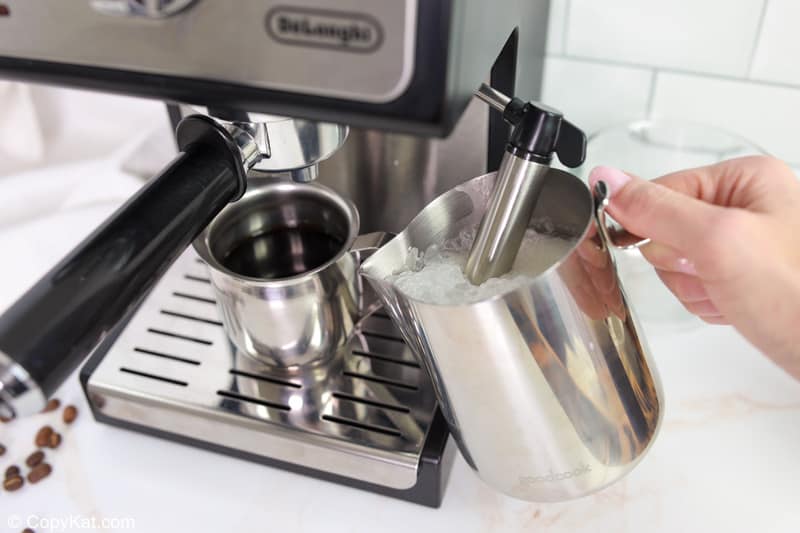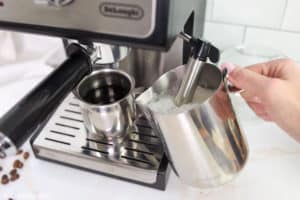 Place the chocolate syrup in a coffee mug.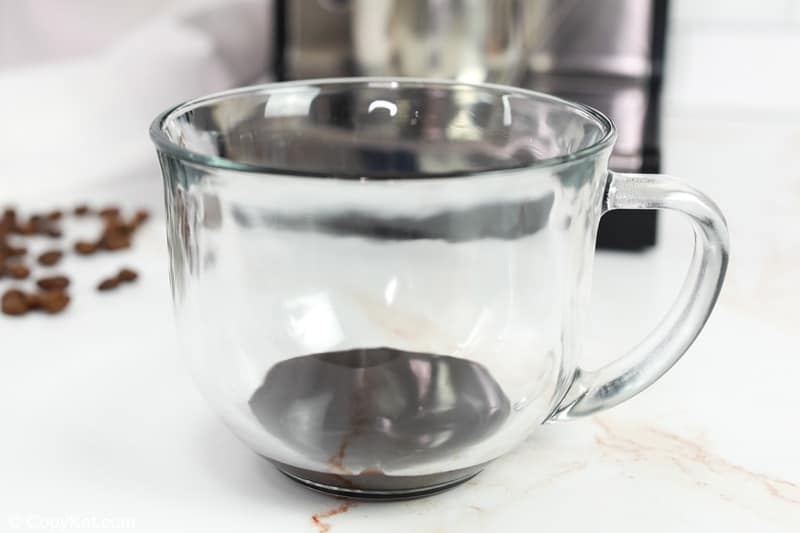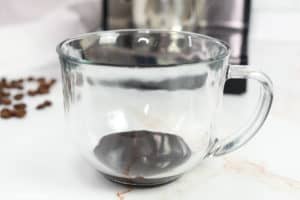 Add your shot of espresso.
Pour the heated milk into the mug. Stir to combine.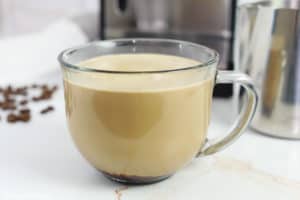 Top with vanilla whipped cream.
Drizzle chocolate syrup on top of the whipped cream. Or you can sprinkle cocoa powder on top.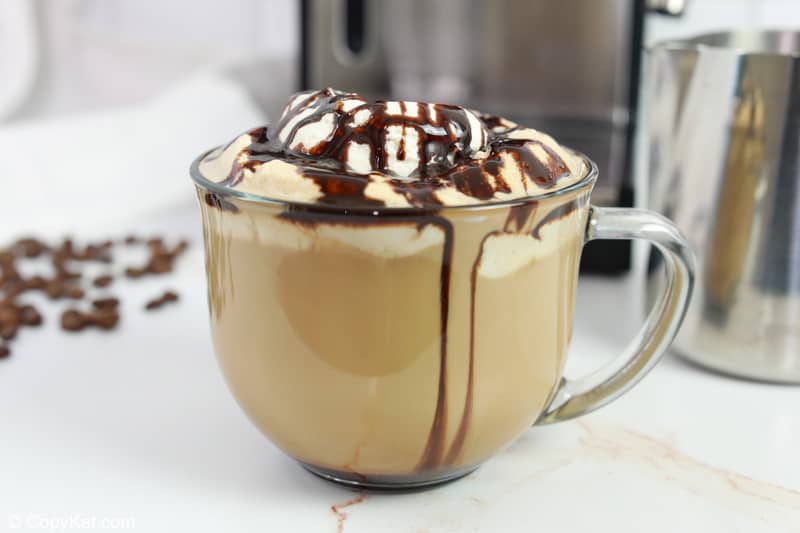 Substitutions and Variations of this Starbucks Cafe Mocha Recipe
Feel free to switch out the dairy milk if you want. You can buy specially formulated oat milk online that froths amazingly well or use your favorite dairy-free milk instead. Other types of plant-based milk you may want to try are soy milk, coconut milk, cashew milk, or even almond milk.
Starbucks uses 2% milk to make the Cafe Mocha Latte. Using skim milk and 1% milk will make it less creamy. Whole milk will make it creamier. Or you can make it a breve with half-and-half.
No espresso machine? No problem. This drink is just as good when using instant espresso powder (Medaglia D Oro Coffee is particularly good,) Moka pot coffee, or any strong-brewed coffee.
Play around with the flavors to find a new favorite. Add a few drops of mint extract for a Minty Cafe Mocha or a squeeze of caramel sauce for an Easter Egg Latte.
Make an iced mocha by not frothing the milk and using room temperature or cold espresso or coffee. Simply pour all the ingredients into a glass filled with ice, stir, and enjoy!
What Pairs Well with a Mocha Latte?
Since this drink is rather sweet, stay away from serving anything overly sugary. Biscotti is a lovely choice.
Chocoholics will love nibbling on a square or two of high-quality semi-sweet chocolate. Try combining both by baking these Chocolate Chip Almond Biscotti.
How to Store Mocha Coffee
You can store each component of the drink in the fridge separately.
Brewed coffee will last up to five days in a covered container.
You should use the whipped cream within a few hours of making it.
How to Reheat a Cafe Mocha
Reheat the coffee in the microwave on high for 70 seconds. Whisk the whipped cream to reform soft peaks.
See our recommended coffee products to make coffee-house quality drinks at home.
Love Starbucks? Check out these copycat recipes!
Homemade Coffee Syrup and Creamer
More Popular Drink Recipes
Be sure to check out more of my easy recipes for drinks and the best Starbucks recipes here on CopyKat.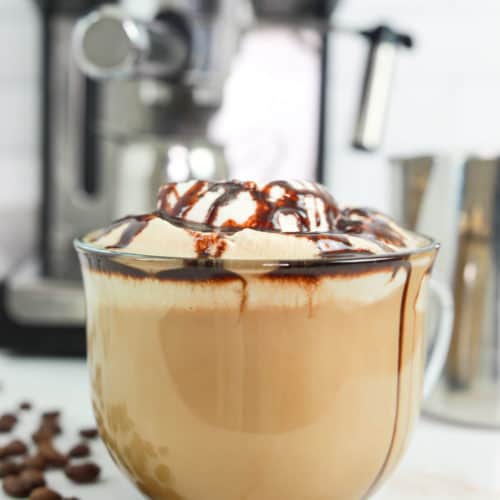 Ingredients
Cafe Mocha
1

cup

milk

2

tablespoons

chocolate syrup

2

ounces

espresso

or strong coffee
Vanilla Whipped Cream
1

cup

heavy whipping cream

2

tablespoons

sugar

1

teaspoon

vanilla extract
Instructions
Cafe Mocha
If you have an espresso machine with a steamer attachment, steam the milk to 150 degrees. If not, follow the next step for heating the milk.

Heat the milk in the microwave for 30 to 45 seconds, until it reaches 150 degrees. Or heat it in a small saucepan on the stove top, stirring constantly. Be careful not to scald or boil the milk.

Place the chocolate syrup in a coffee mug.

Add espresso.

Add the heated milk.

Top with vanilla whipped cream.

Drizzle chocolate syrup on top of the whipped cream.
Vanilla Whipped Cream
In a chilled bowl, beat the whipping cream until soft peaks form, about 5 minutes.

Add sugar and vanilla extract.

Beat for an additional minute or until stiff peaks form.
Notes
Store whipped cream in an airtight container in the fridge for up to a week.
Nutrition
Calories:
291
kcal
|
Carbohydrates:
41
g
|
Protein:
8
g
|
Fat:
9
g
|
Saturated Fat:
5
g
|
Cholesterol:
27
mg
|
Sodium:
142
mg
|
Potassium:
476
mg
|
Fiber:
1
g
|
Sugar:
34
g
|
Vitamin A:
395
IU
|
Calcium:
276
mg
|
Iron:
0.8
mg