Do you love those flavored coffee creamers as much as I do? When you drizzle a little homemade French Vanilla Coffee Creamer into your coffee, you end up with a special treat.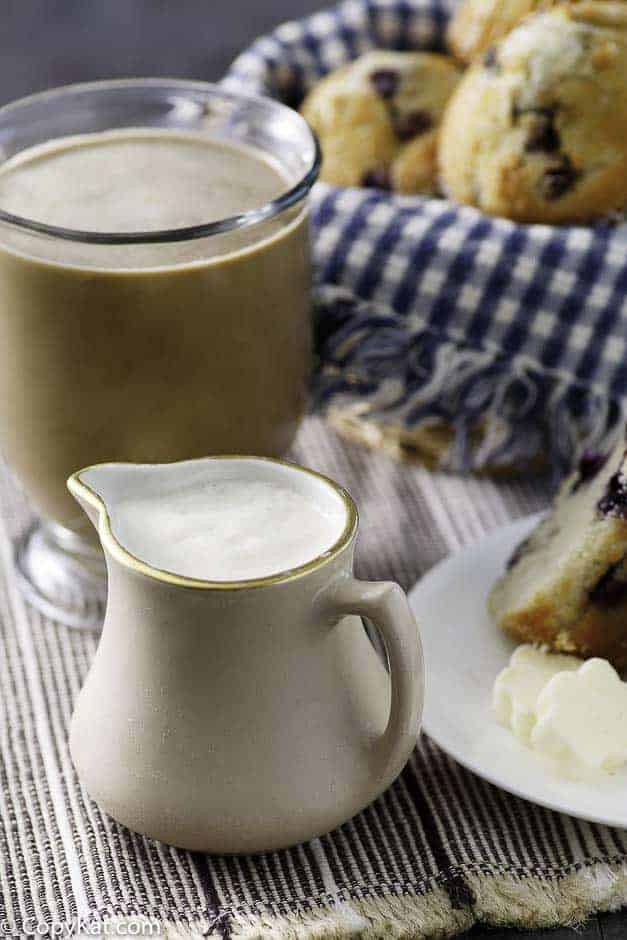 french vanilla coffee creamer
I have often asked myself, "how do they make French Vanilla coffee creamer?"  I walk by those fancy creamers in the grocery store. I won't put them in my basket because I feel like they have artificial flavors and are filled with a lot of different chemicals.
I want fancy flavors in my coffee from time to time. When I have guests, I like to offer something unique. This homemade creamer is all of that and more.
Homemade French Vanilla Creamer
This recipe is so easy to make. You will need sweetened condensed milk, evaporated milk, and vanilla extract. By using canned milk, the flavors you create will be rich and very satisfying.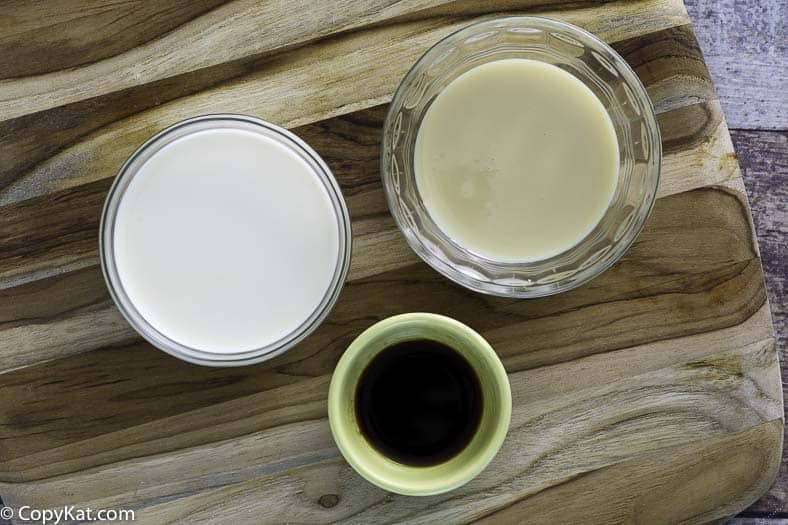 What type of canned milk is best for homemade creamer
You can choose to use the full-fat versions or the low fat sweetened and condensed milk. I personally like to use the full-fat version because it adds a nice flavor. The coffee tastes perfectly sweet with the two types of milk.
Where to buy the best vanilla
I like to buy my vanilla extract at Costco, I think it is a great value. You can buy a large amount for under 10 dollars. You could even use homemade vanilla.
How much coffee creamer does this recipe make
With this French Vanilla coffee creamer recipe, you can make just about 1 quart of creamer that will last for about 10 days. I like to make a batch of this creamer and take it to work.
how many calories in french vanilla creamer
You'll find different calories in each store-bought creamer. For my recipe, there are 74 calories in a cup of creamer.
How to make it dairy-free
It's pretty simple to make a dairy-free alternative to sweetened condensed milk and evaporated milk.
To make dairy-free sweetened condensed milk, simmer the following ingredients on the stove until it is nice and thick:
1 can full-fat coconut milk
2/3 cup granulated sugar
Dairy-free evaporated milk is also really simple. Let your favorite milk alternative (oat milk, soy milk, almond milk, coconut milk) simmer on the stove until it is reduced by half.
I hope you enjoy this easy to make coffee creamer recipe.
Love Coffee? Try these Coffee House Favorites
Can't get enough copycat recipes? Try some of these!
Be sure to get all of your favorite restaurant recipes  pair those up with some delicious bakery style dessert recipes.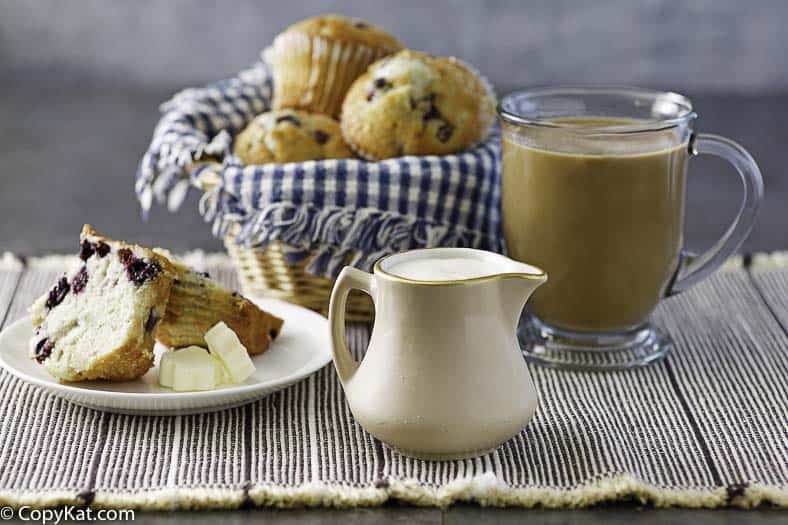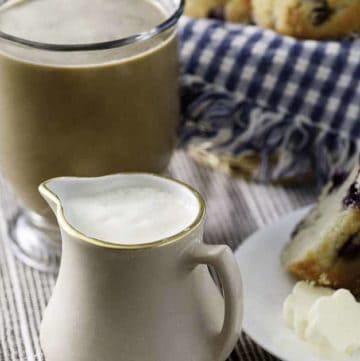 Ingredients
14

ounces

sweetened condensed milk

15

ounces

evaporated milk

2

teaspoons

vanilla extract
Instructions
Nutrition
Calories:
62
kcal
|
Carbohydrates:
9
g
|
Protein:
2
g
|
Fat:
2
g
|
Saturated Fat:
1
g
|
Cholesterol:
9
mg
|
Sodium:
32
mg
|
Potassium:
92
mg
|
Sugar:
9
g
|
Vitamin A:
69
IU
|
Vitamin C:
1
mg
|
Calcium:
75
mg
|
Iron:
1
mg