Do you love a fresh salad? Love Panera, but perhaps you aren't close to a location near you.
Panera Bread is known for its freshly made salads. It's so hard to pick a favorite, sometimes you might even want to order one of their well-known pick 2 combinations with two salads. Enjoy this collection of Panera salads, you are bound to find a favorite like the Green Goddess salad, or perhaps you can rediscover a seasonal salad like the Thai chicken salad again.
Which salad is the best Panera salad? You will have to decide. These salads are so good they do not need to be paired with a soup or a sandwich.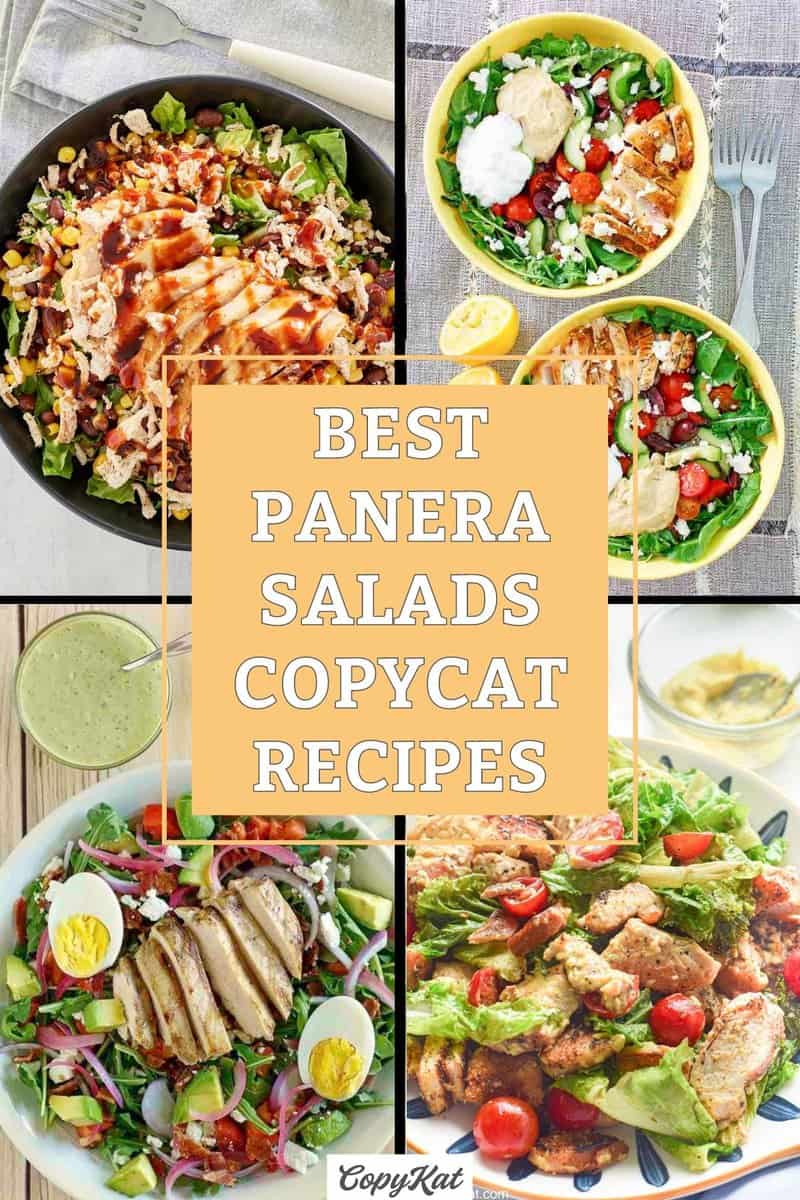 Asian Sesame Salad with Chicken
Wonder what makes this salad extra special? It's the wonton strips that give this salad its delicious crunch. If you enjoyed Sweet Tomatoes Wonton Madness salad, you are going to love this one.
BBQ Chicken Salad
If you love the flavor of a summer cookout, the grilled chicken topped with a tangy barbecue ranch salad dressing adds that extra touch. Panera sneaks in some crunchy fried onions to make this salad have some extra pizzazz.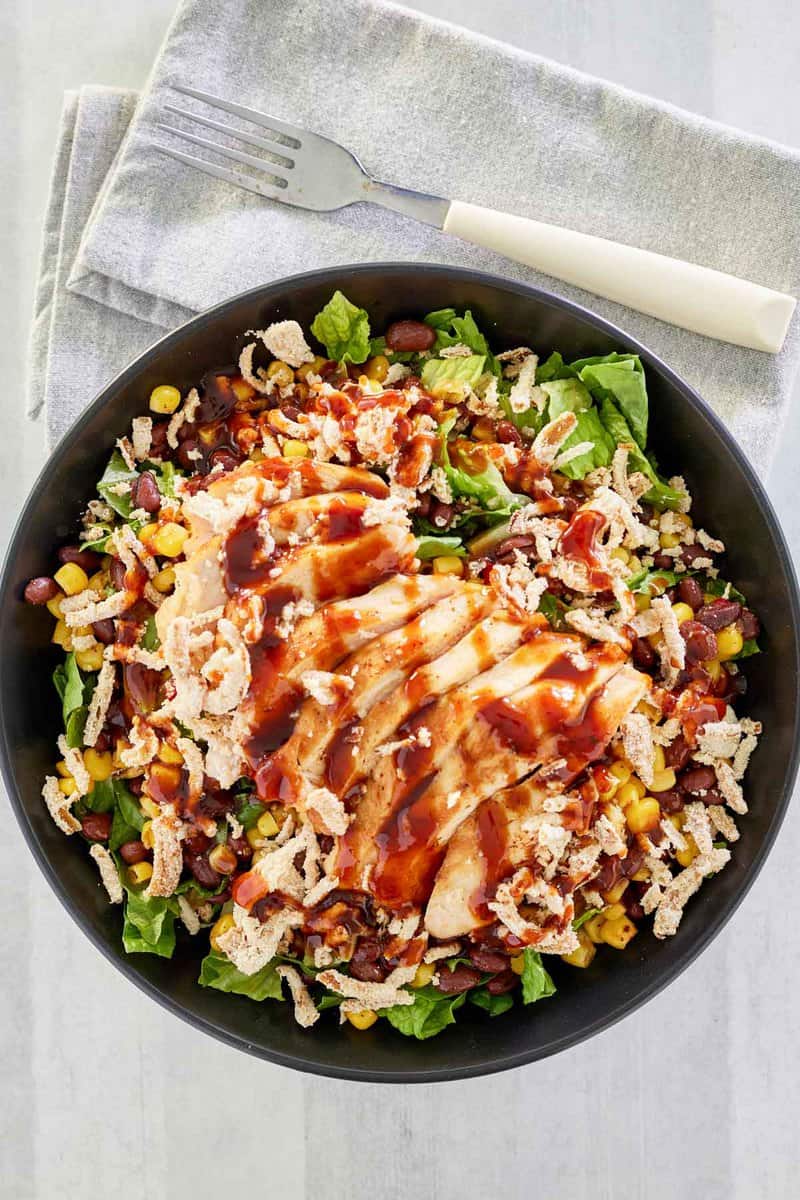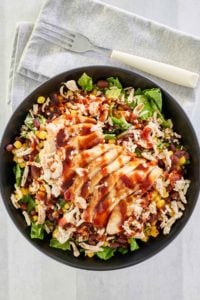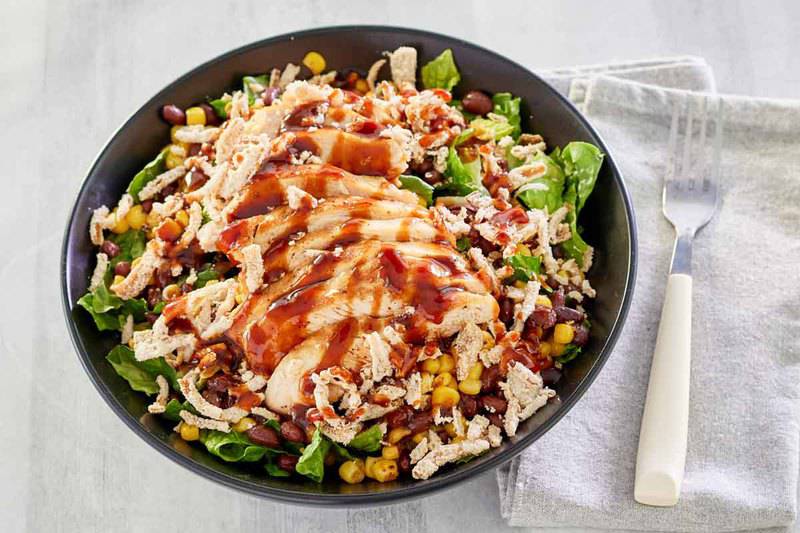 Caesar Salad with Chicken
Love a delicious freshly made Caesar salad? Here you can recreate this hearty salad. When you make it yourself, you can add as much chicken as you like.
Greek Salad
Can't get enough fresh Greek salad? Enjoy this one from Panera. We show you step by step how to make the salad and how to make a fresh Greek salad dressing. Add chicken or chickpeas if you want to dial up the protein.
Panera Greek Salad
You can make Panera Bread Greek Salad at home with this easy copycat recipe.
Check out this recipe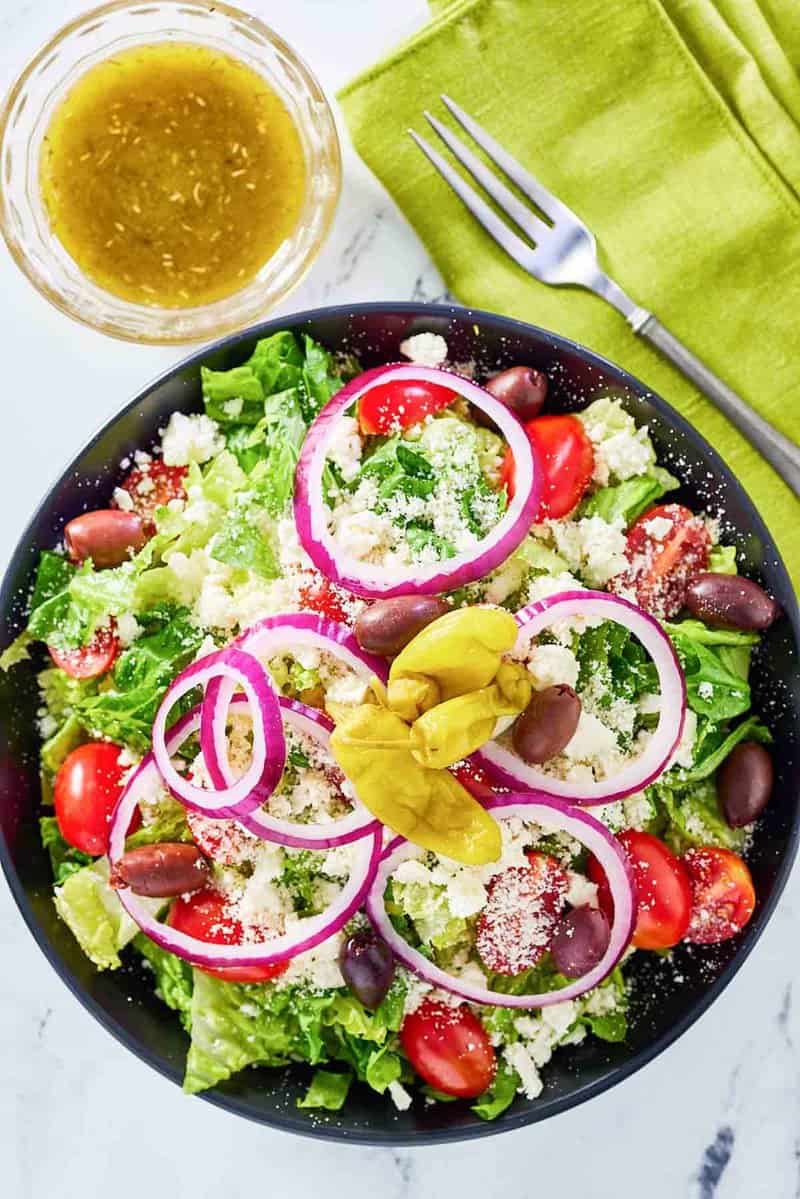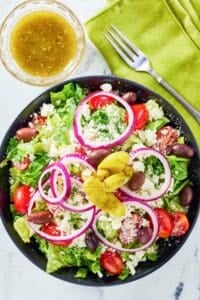 Fuji Apple Salad
Everyone raves about this salad that features fresh Fuji apples. This salad is paired with a light and refreshing vinaigrette that is super easy to make; the fresh apple chips in this salad are sure to make it a fall favorite of yours.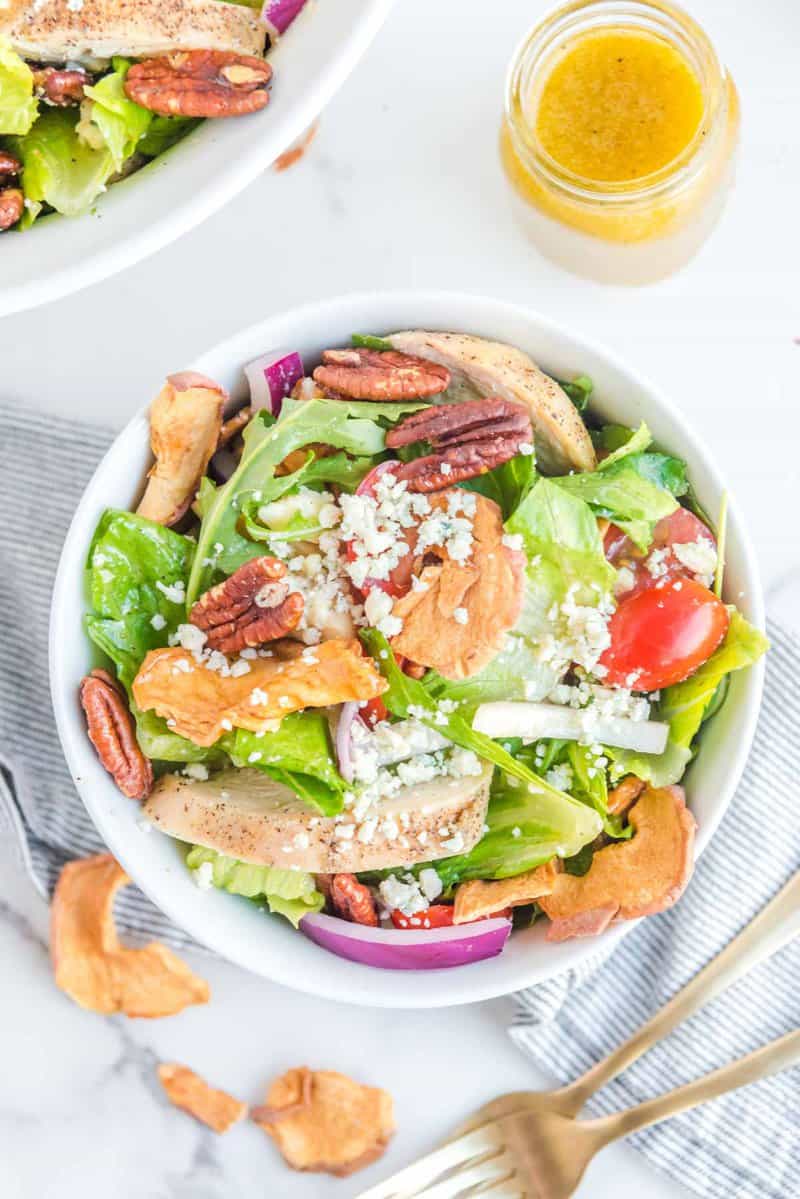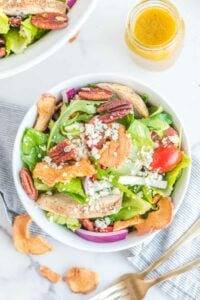 Fuji Apple Salad with Chicken
Do you want a more substantial salad? Upgrade the Panera apple salad with some freshly grilled chicken. The extra protein will keep you fueled throughout the day.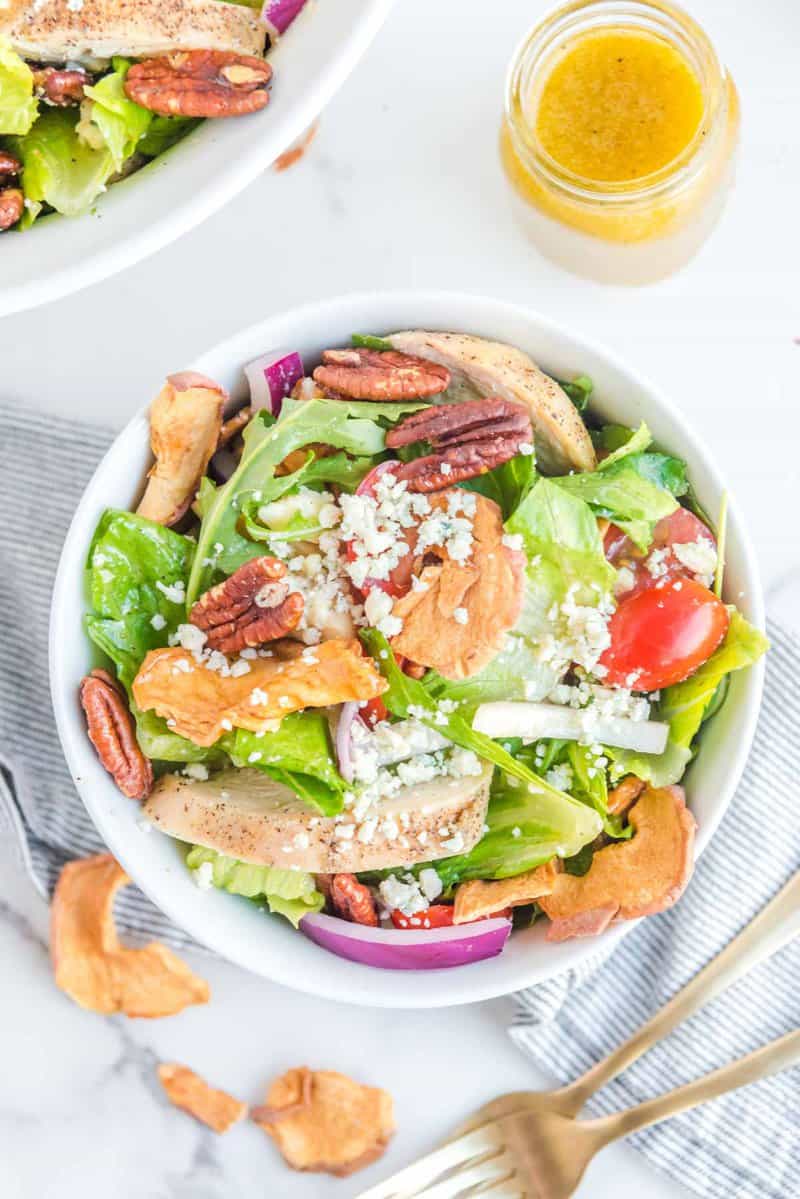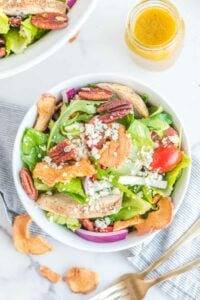 Greek Salad
Look no further; you can make the Panera Greek Salad recipe in no time. This recipe comes with its own Panera Greek dressing, and plenty of feta cheese. When you make this salad at home, you can add as many pepperoncini as you desire.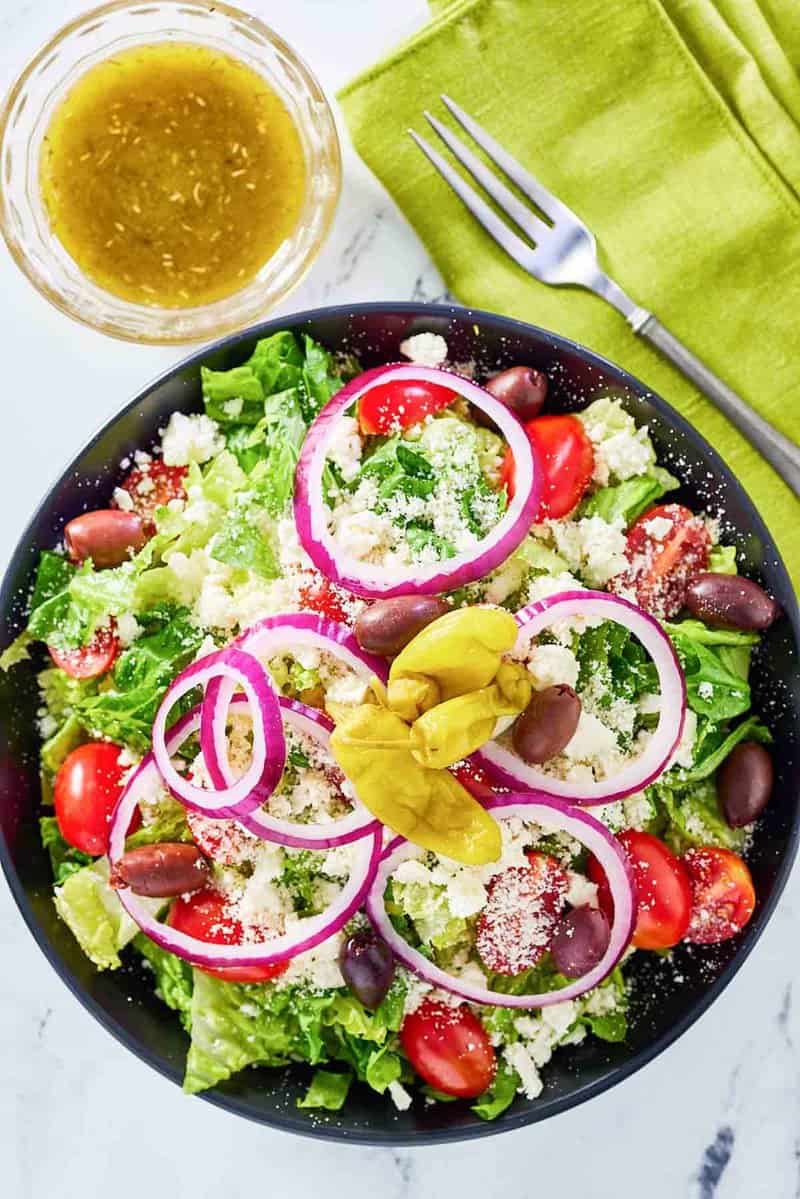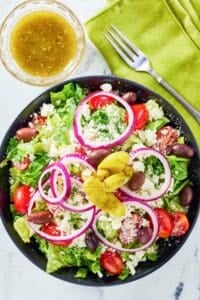 Green Goddess Salad
Panera offers a twist on the traditional Green Goddess salad. The light dressing is a modern take on the traditional Green Goddess dressing. Omit the pickled red onions if you want this to be low carb. But you can add in an extra egg or even some extra avocado if you desire.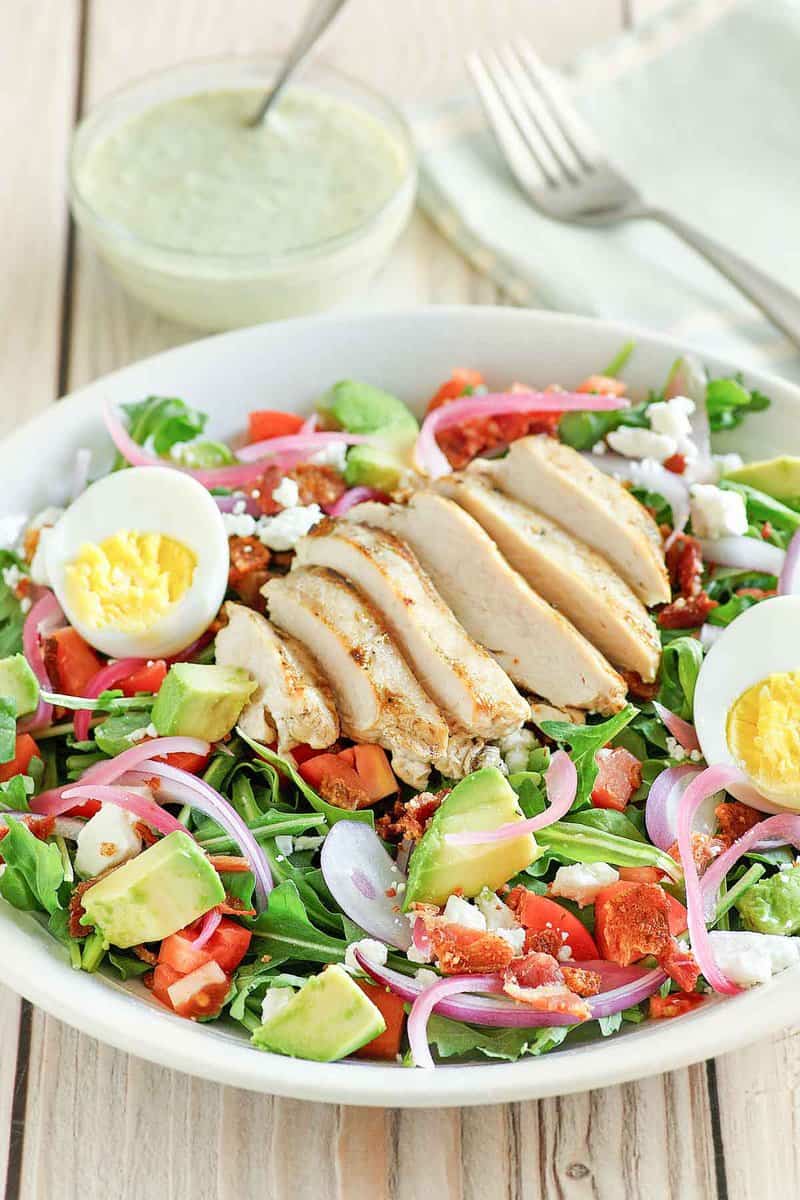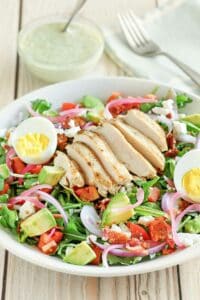 Mediterranean Grain Bowl
Want something a little more hearty? This salad combines hummus, grains, and grilled chicken. A protein-packed salad will keep you satisfied for hours.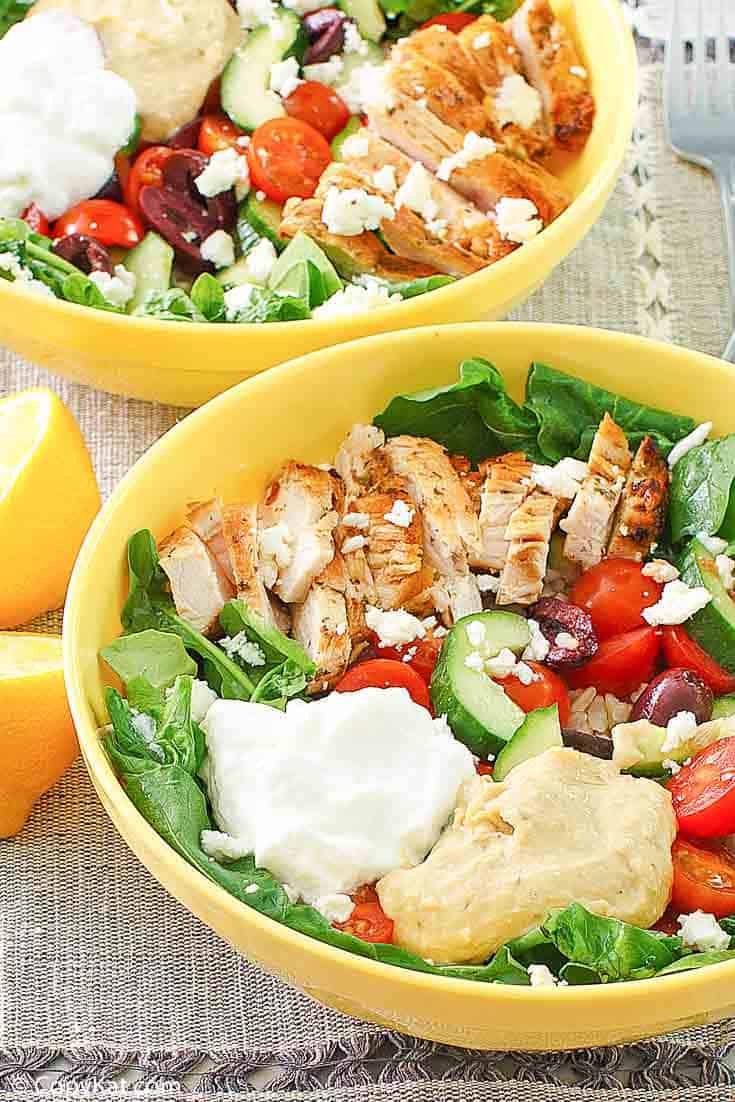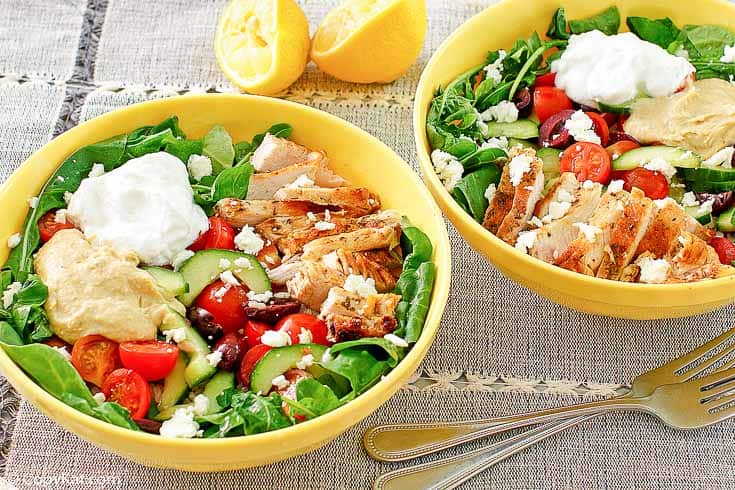 Southwest Chili Lime Salad
Looking for a salad that has some zip and zing? This southwest-inspired salad has a black bean and corn salsa and is topped with crunchy tortilla strips for a pop of texture.
Spicy Thai Salad
Looking for the Panera Spicy Thai Salad? This was removed from the menu, but you can enjoy this fan favorite at home with this easy copycat recipe.
Spicy Thai Salad with Chicken
This Thai Salad with chicken is a perfect copycat of the discontinued Panera salad! Featuring juicy chicken, fresh greens, and an amazing Thai peanut dressing, you can even make this low carb!
Get the Panera Spicy Thai Salad Copycat Recipe
Strawberry Poppyseed Salad with Chicken
The ever-popular seasonal menu item is a fan favorite. When you have a copycat recipe you don't have to worry about which menu items are currently available. Enjoy the strawberry poppyseed salad that only Panera made famous. While they serve the salad only during the summer, you can enjoy this all year long!
Find lots of copycat Panera recipes on CopyKat!