Did you know you can make a copycat for Instant Pot Wendys Chili? You can, and you can have this famous copycat recipe in no time at all.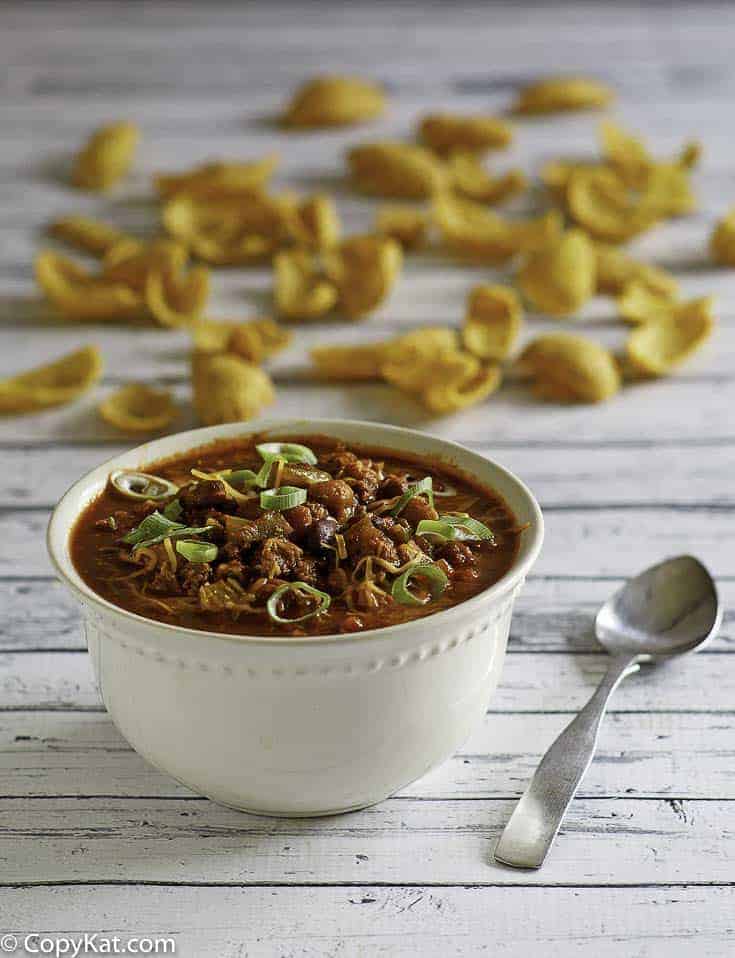 One of my favorite types of chili is my copycat Wendy's Chili. It's flavorful, not too spicy, and full of meat, beans, and veggies. Now unlike Wendy's, we are not starting off with meat patties that have been on the grill. We are starting from ground beef. I think this is more sensible for the home cook. Now if you want a really authentic experience you can fry up 2 pounds of ground beef in meat patties if you desire.
What makes this recipe so special? I think it is the tomato juice in the recipe. For me, by adding tomato juice, and not water, the final chili is intense, and perfect to warm up your soul.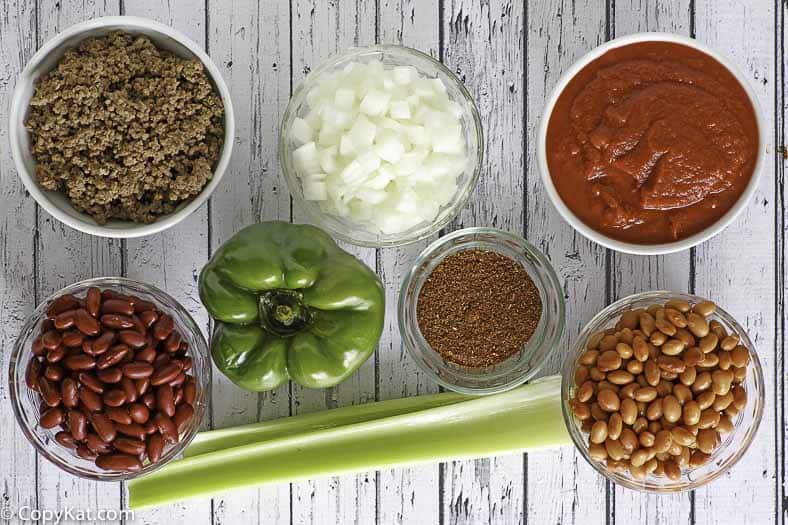 What makes cooking copycat Wendy's chili so awesome? You can customize the recipe, my base recipe is how to make it taste like theirs. You can customize it any way you like. For me, I like to add in a teaspoon of chipotle powder to my batch of chili.
Serve this chili with Fritos, cornbread, or over rice. It's great for dinner on a cold day or to enjoy while watching football on game day.
Are you looking for other famous restaurant recipe chilis? Be sure to check out these chili recipes.
Wick Fowler 2 Alarm Chili
Chili's Original Chili
James Coney Island Chili
Don't have an Instant Pot? You can make it on the stovetop with my recipe for Copycat Wendy's Chili. I know you are going to love this Instant Pot Wendys Chili when you make it at home.
Are you looking for more Wendy's Recipes? Be sure to check out these Wendy's Recipes
Wendy's Taco Salad
Wendy's Breakfast Baconator
Wendy's Frosty
Wendy's Apple Pecan Salad
Wendy's Summer Berry Chicken Salad
Wendy's BBQ Ranch Chicken Salad

Ingredients
2

pounds

fresh ground beef

1

quart

tomato juice

1

(29-ounce)

can tomato purée

1

(15-ounce)

can red kidney beans, drained

1

(15-ounce)

can pinto beans, drained

1

medium-large

onion, chopped (about 1 1/2 cups)

1/2

cup

diced celery

1/4

cup

diced green bell pepper

1/4

cup

chili powder (use less for milder chili)

1

teaspoon

cumin

1

1/2

teaspoons garlic powder

1

teaspoon

salt

1/2

teaspoon

ground black pepper

1/2

teaspoon

dried oregano

1/2

teaspoon

sugar

1/8

teaspoon

cayenne pepper
Instructions
Using either a 6 or 8 quart Instant Pot, use the saute feature to brown the ground beef. Cook the beef until it is 90% or more done. Drain if desired. To the pressure cooker add all remaining ingredients. Cook on the manual high setting for 6 minutes. When the chili is done perform a quick release. Serve immedately.
Nutrition
Calories:
250
kcal
|
Carbohydrates:
4
g
|
Protein:
16
g
|
Fat:
18
g
|
Saturated Fat:
6
g
|
Cholesterol:
64
mg
|
Sodium:
307
mg
|
Potassium:
486
mg
|
Fiber:
0
g
|
Sugar:
3
g
|
Vitamin A:
575
IU
|
Vitamin C:
22.2
mg
|
Calcium:
31
mg
|
Iron:
2.3
mg