Boston Market cornbread is a wonderfully fluffy and sweet cornbread. You will wonder if the Boston Market Cornbread is cake or is it cornbread? Well, I am here to tell you, the Boston Market cornbread is both. This Boston market cornbread will go very quickly when served.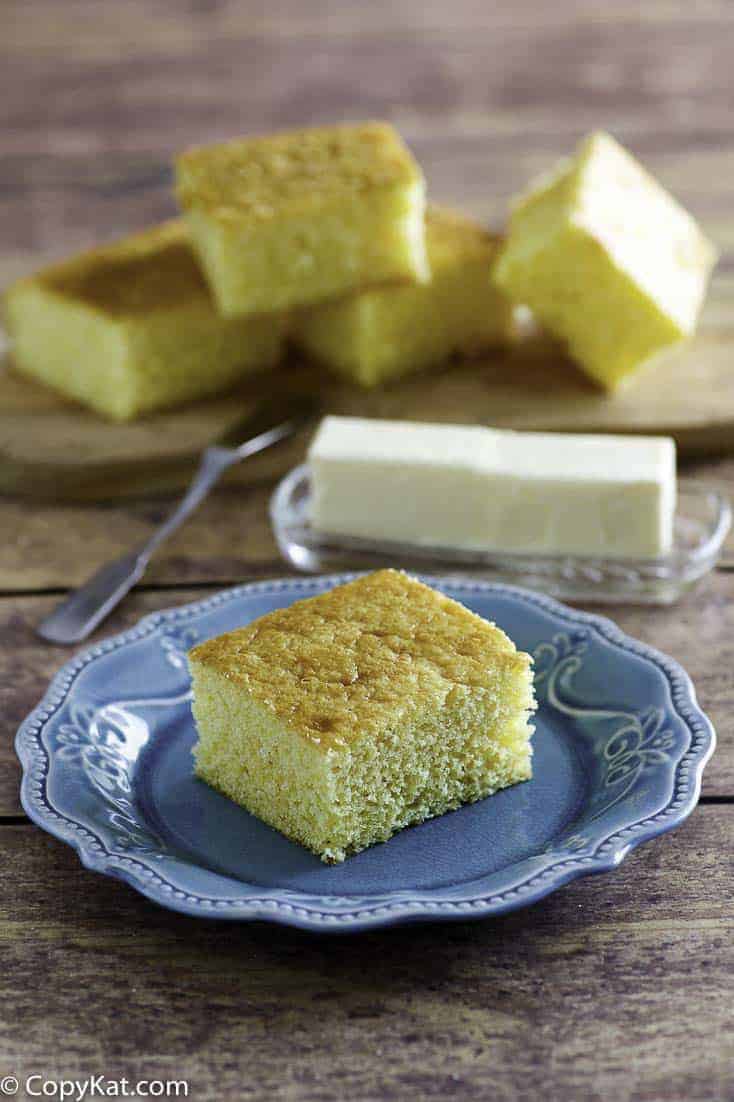 Boston Market Cornbread
Hands down. this is my favorite way to make cornbread. The Boston Market Cornbread is a sweet cornbread that always gets eaten up when it is served. The first time I brought this to a family dinner it was eaten up in a hot minute.
This recipe is not from scratch. Over the years I have never been able to recreate this unique flavor from scratch. Boxed mixes provide the base of this recipe.
For this recipe, Jiffy cornbread and cake mixes are used. I have found Jiffy mix to be available at most grocery stores. I always pick up a few extra during the holidays, as they are always on sale then.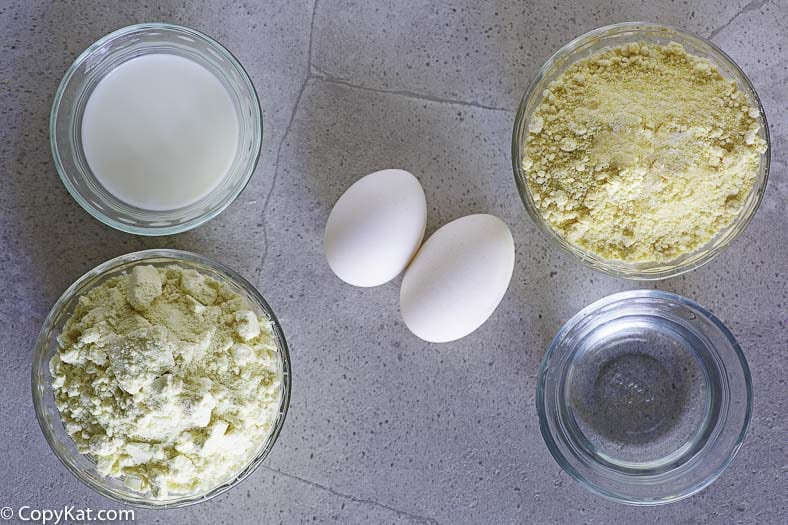 Recipe Variations
8 x 8-inch pan
To make this recipe you can simply pour the content of both boxes of the mix into a bowl. Now you will add all of the required ingredients on the directions on the box into the bowl. This recipe makes am 8 x 8-inch pan.
13 x 9-inch pan
Use 2 boxes of the Jiffy Cornbread mix, and 1 box (15.25 ounces) Yellow cake mix. Note: Use the deepest pan that you have, and fill the pan only 3/4 of the way full. If you do not do this, it may over-fill the pan.
This produces a cake-like sweet treat. If you have never tried this, you will find this a light, sweet, cake-like cornbread.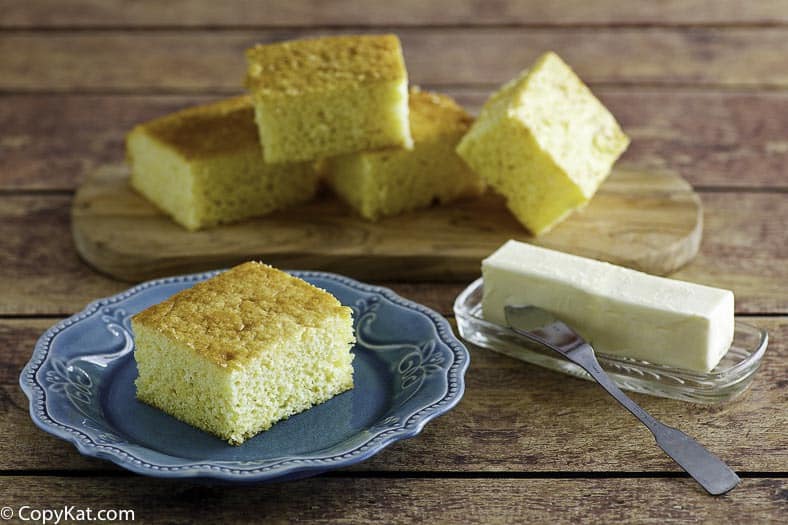 Love the Boston Market? Try these copycat Boston Market recipes
Boston Market Meatloaf
Boston Market Creamed Spinach
Boston Market Sweet Potato Casserole
Boston Market Macaroni and Cheese
Boston Market Garlic Dill Potato Wedges
Boston Market Squash Casserole
This blog post contains affiliate links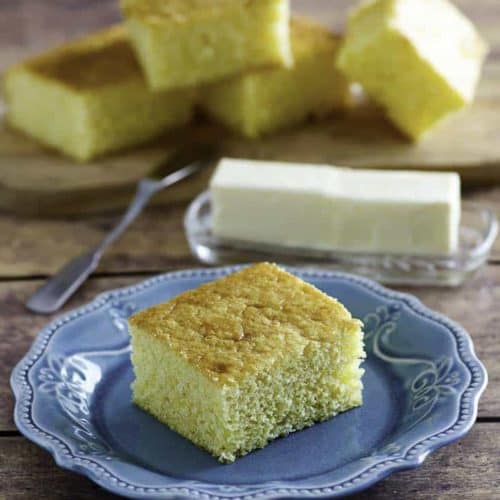 Ingredients
1

8.5 ounce

box Jiffy Mix Cornbread Mix

1

9.0 ounce

box Jiffy Mix Yellow Cake Mix
Instructions
Preheat the oven to 350 degrees.

Mix both boxes according to directions, and combine the batter. I generally use a large mixing bowl, and add both boxes together, and add the other ingredients all at once.

Fill an 8 x 8-inch pan with the batter. Bake at 350 degrees for approximately 30 minutes.
Nutrition
Calories:
162
kcal
|
Carbohydrates:
31
g
|
Protein:
2
g
|
Fat:
3
g
|
Saturated Fat:
0
g
|
Cholesterol:
0
mg
|
Sodium:
318
mg
|
Potassium:
32
mg
|
Fiber:
1
g
|
Sugar:
13
g
|
Vitamin A:
25
IU
|
Calcium:
56
mg
|
Iron:
0.9
mg