Boston Market Meatloaf is a delicious meatloaf. One of my favorite characteristics of the Boston Market meatloaf is the sweet sauce on top that is made of a sweet tomato sauce. Boston Market meatloaf also tastes very good the next day in sandwiches. So why not enjoy some Boston Market meatloaf tonight? I bet you try some Boston Market meatloaf everyone will wonder if you bought this at Boston Market, or if you made it at home.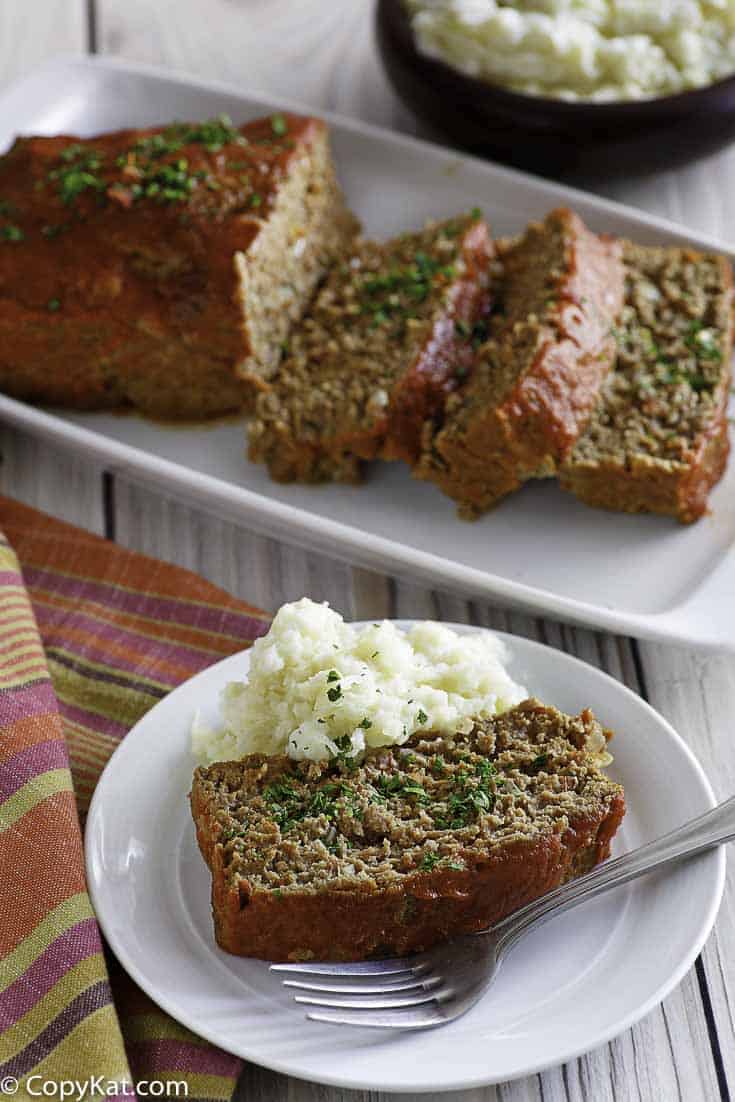 What Kind of Meat is in Meatloaf?
Ground beef is perfect for meatloaf. It's versatile and inexpensive. Ground chuck is what I use in my recipe – it's ideal for meatloaf and holds its shape well during cooking. The cooked meat should be moist, juicy and slightly firm.
Mixing Meats
You can also mix meats in a meatloaf. For example, ground beef and pork is popular. In fact, you can use any combination of beef, veal, pork, or lamb. However, if you use very lean meat, it should be blended with approximately thirty percent ground pork. The fattier pork will keep the meatloaf moist and tender.
The American Meatloaf
The first recipe we know about is from late 1870s New England where the cook was instructed to finely chop "whatever cold meat you have." The meat was very likely beef because cows were typically killed before winter set in. Meatloaf was a way to use up every last bit of the meat. To the finely-chopped beef was added salt, pepper, onion, slices of bread soaked in milk, and egg. These are still the basic ingredients of many a meatloaf recipe today. But back then, they didn't eat meatloaf for dinner – it was for breakfast!
The Depression
Meatloaf became a staple of many Americans' diets during the Depression. It was a way to extend precious protein and feed more people with less meat. Also, by then meat grinders were common and made meat grinding easier. In the 1940s, meatloaf was also a hallmark of wartime cooking ingenuity. By the 1950s, meatloaf was here to stay. Meatloaf is now so American that it's often placed alongside hamburgers and hot dogs as iconic American comfort food. You can read more about the history of meatloaf.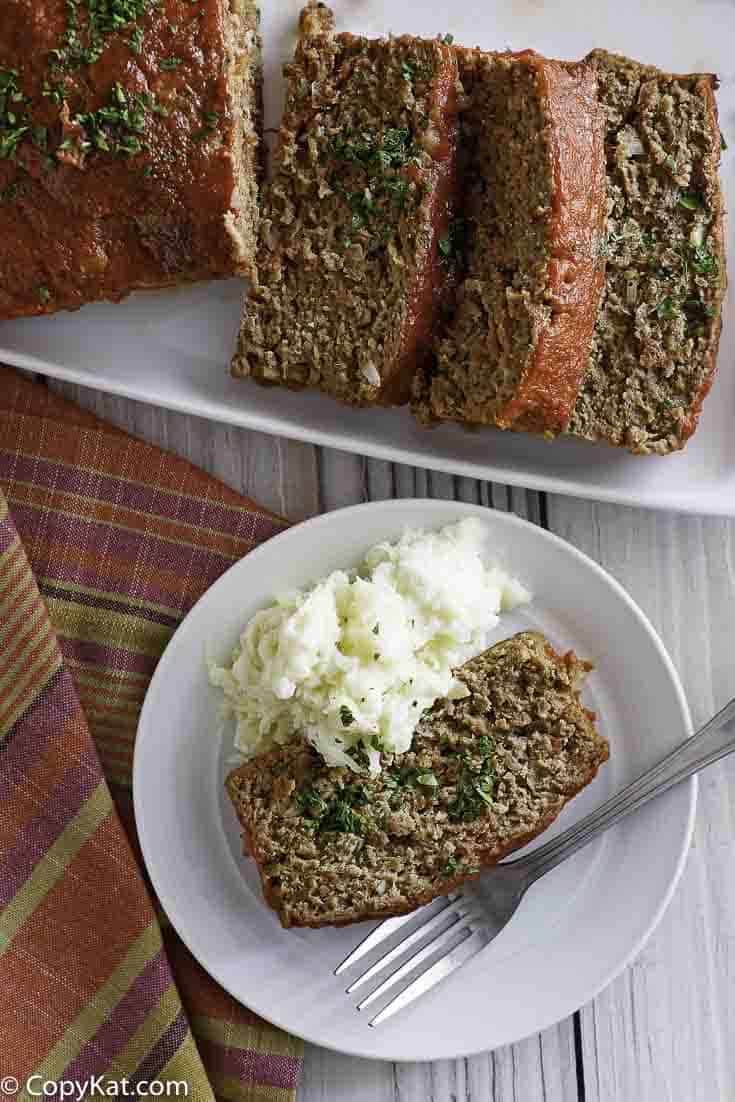 Love Boston Market? Enjoy these great Boston Market Copycat Recipes
Boston Market Macaroni and Cheese
Boston Market Sweet Potato Casserole
Boston Market Garlic Dill Potato Wedges
Boston Market Creamed Spinach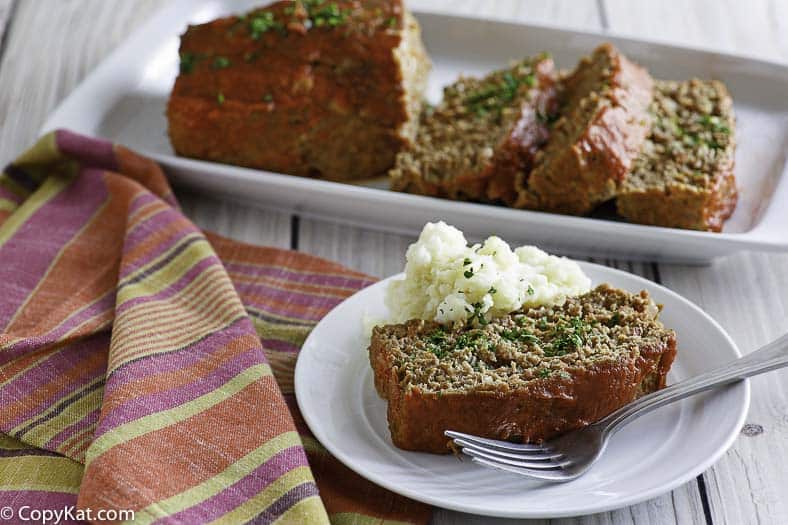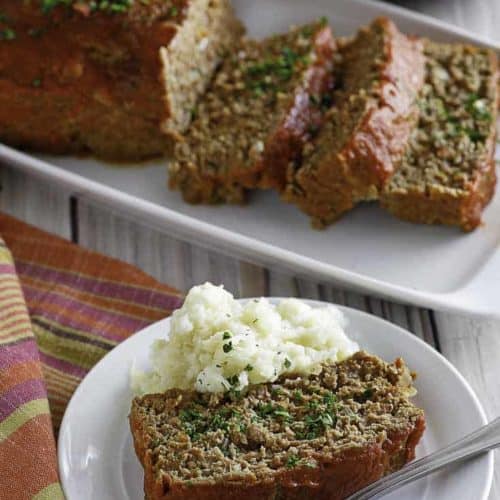 Ingredients
1 1/2

pounds

ground chuck

1/2

cup

onions

minced

1/2

teaspoon

Garlic salt

3/4

cup

Drained diced tomatoes

3/4

cup

Plain bread Crumbs

1

egg

3/4

cup

Tomato sauce

2

tablespoons

Sugar
Instructions
Mix all ingredients together in first list until well blended. Place in a lightly greased Bread Pan and bake at 350 degrees for 3/4 hour Remove from oven and drain excess grease from pan. Mix tomato sauce and sugar together and pour over the meatloaf and place back in the oven to finish baking until done about 1/2 hour depending on the oven. Boston Market Meatloaf makes a wonderful dinner. I love to serve my Boston Market Meatloaf if a large serving of

Colcannon Potatoes

.
Nutrition
Calories:
231
kcal
|
Carbohydrates:
10
g
|
Protein:
13
g
|
Fat:
14
g
|
Saturated Fat:
5
g
|
Cholesterol:
64
mg
|
Sodium:
325
mg
|
Potassium:
311
mg
|
Fiber:
0
g
|
Sugar:
4
g
|
Vitamin A:
125
IU
|
Vitamin C:
3.5
mg
|
Calcium:
39
mg
|
Iron:
2.1
mg