Cracker Barrel Green Beans are an irresistible side dish you can recreate at home. The green beans are a side dish not to be missed. These beans have a wonderful smokey flavor with the bacon. Every time I go and order these green beans I am instantly transformed into my Grandmother's kitchen at a Sunday dinner.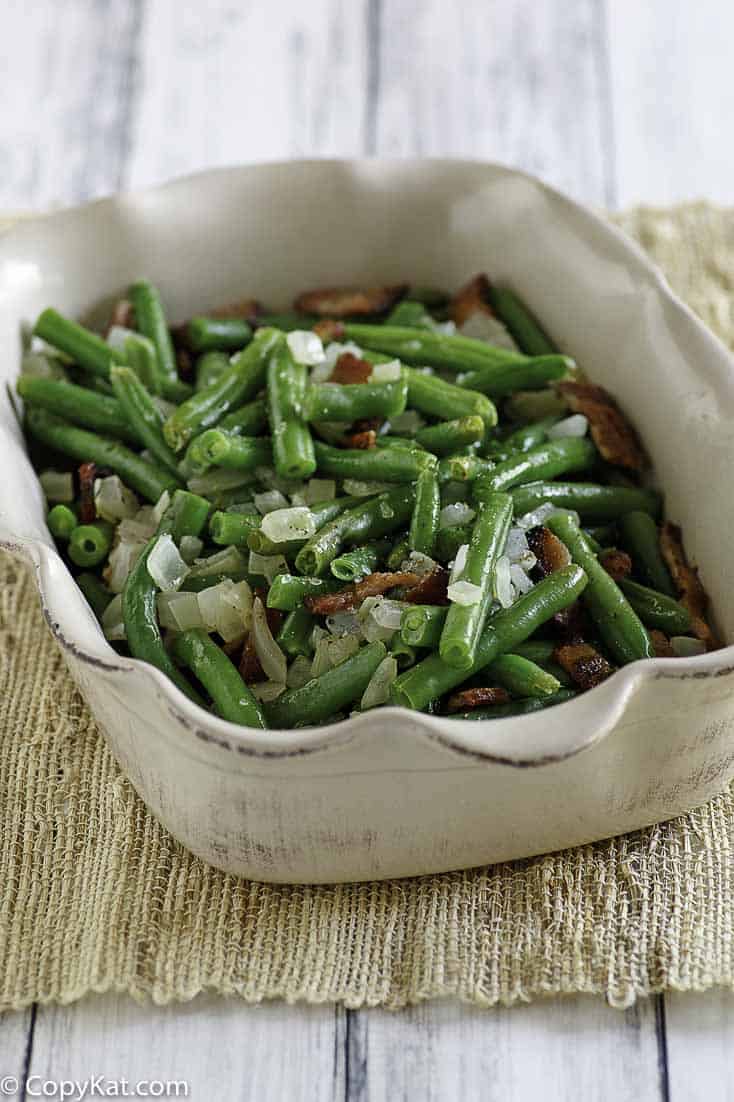 One reason so many of use go to the Cracker Barrel is their Hash Brown casserole, but they are also known for the huge variety of side dishes.   They serve over 10 different side dishes for you to enjoy.   Unlike some restaurants, all of their food is made fresh in their kitchen.    This is one of the places so many of us go when we want to recreate the experience of a sit-down family dinner, or a dinner that our Grandparents would serve.
Who doesn't love the classic side dish of green beans? Cracker Barrel is known for their flavorful green beans that are seasoned with bacon and onions. This is an easy and flavorful side dish you can make at home.  It requires so few ingredients that it is an inexpensive dish for you to make.   You will need green beans, bacon, onion, and a touch of sugar.   Four ingredients all you need to recreate this side dish that the Cracker Barrel is known for.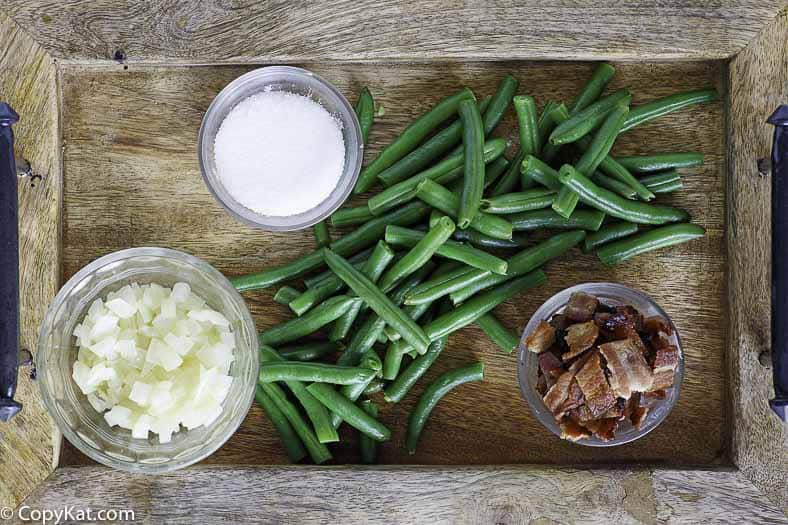 Cracker Barrel the Old Country Store Green Beans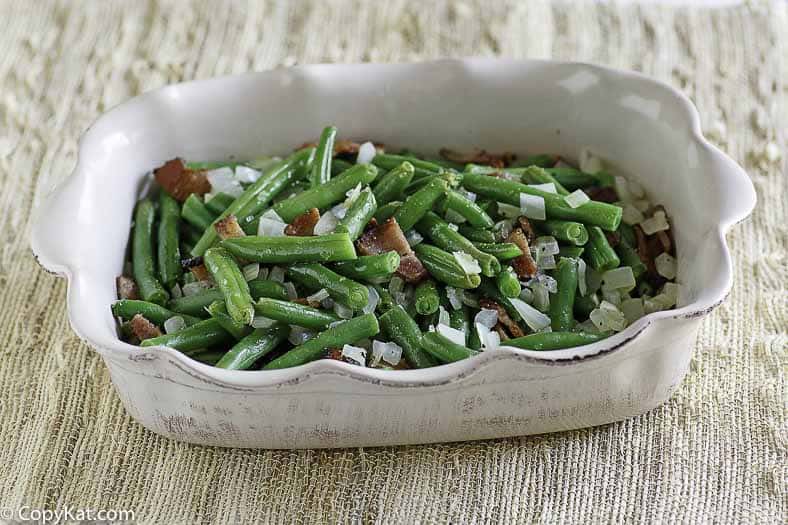 You can find many more copycat Cracker Barrel recipes here at CopyKat.com
Love Cracker Barrel? Check out these Copycat Cracker Barrel Recipes
Cracker Barrel Campfire S'more
Cracker Barrel Mushroom Braised Pot Roast
Cracker Barrel Sunday Homestyle Chicken