Fried Cornmeal mush is one of those old classic inexpensive breakfasts that if you have never tried this depression-era food staple, you have missed out on a dish that was served across the heartland of America years ago.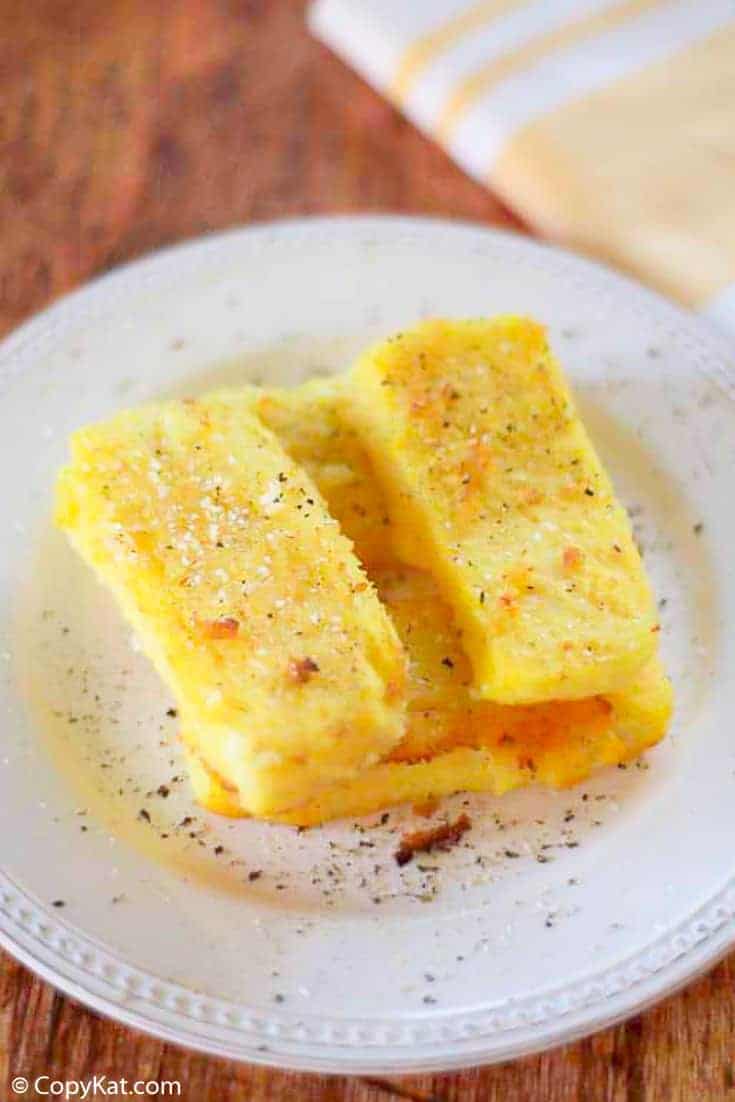 A recipe ahead of its time!
Are you looking for a breakfast menu item that is gluten-free, dairy-free, and egg-free? This may be a great option for you. While cornmeal mush has been associated with being a food of the poor when pan-fried cornmeal mush is a flavorful breakfast. This is a warm breakfast will fill the bellies of your family.
Fried cornmeal mush has a crispy outside, and a tender and moist inside. This can be topped with butter, fried in bacon grease, or even topped with maple syrup if you want to enjoy yours' sweet.
Thanks to my Grandmother for this recipe
My recipe is from the archives of my grandmother, Ethel Eynard, who lived in Jefferson City, Missouri. I remember enjoying this tasty mush many times while I was growing up. Nowadays, I love to make fried cornmeal mush, because it's so nice and crispy on the outside. And, if you add a bit of salt, you get a fabulous salty crunch. Fried cornmeal mush is hearty enough to have as a main dish for breakfast, or you can even serve it as a side dish for dinner.
History of Cornmeal Mush
The early American settlers learned how to make this mush from the Native American Indians who had been grinding corn for centuries for use in many kinds of dishes. Cornmeal mush became a staple breakfast and supper dish. It was served with butter, milk, or meat drippings.
Cornmeal became so popular that it was exported to the European mainland where it was adapted into local European cuisine to form a range of cheap peasant dishes. For instance, in Italy, it became known as polenta.
A Food to Feed Armies
During the Civil War, both the Confederate and the Union armies dined on large amounts of cornmeal mush as it was cheap and easy to cook. Mush with drippings evolved into today's grits served with red-eye gravy or sausage gravy.
In fact, much of today's Southern cuisine originated from recipes learned from the Cherokee, Choctaw, Chickasaw, and Creek Native American tribes. Read more about the history of cornmeal in America.
Cornmeal: Perhaps America's Most Traditional Food
The first American gristmill for grinding corn and grains was probably constructed in 1621 in present-day North Carolina. Just as in a community barn-raising, the local farmers would help a miller build a mill close to their farms. The miller received a small amount of the ground product which was called the "miller's toll".
The gristmills were also social centers where people would gather to catch up on the latest gossip while they waited for their corn and grains to be ground. The most recent issues of newspapers would be posted on the side of the mill, and children would swim or fish in the millpond.
Gristmills Today
By 1850, America's countryside featured more than one hundred thousand gristmills. But, at the close of the 17th Century, the efficiency of steam was replacing water-powered mills. Today, less than one thousand gristmills remain.
While many restored mills now serve as tourist attractions, a very small number, such as the Plimoth Gristmill built in 1636, are still operating. Read more about the history of gristmills.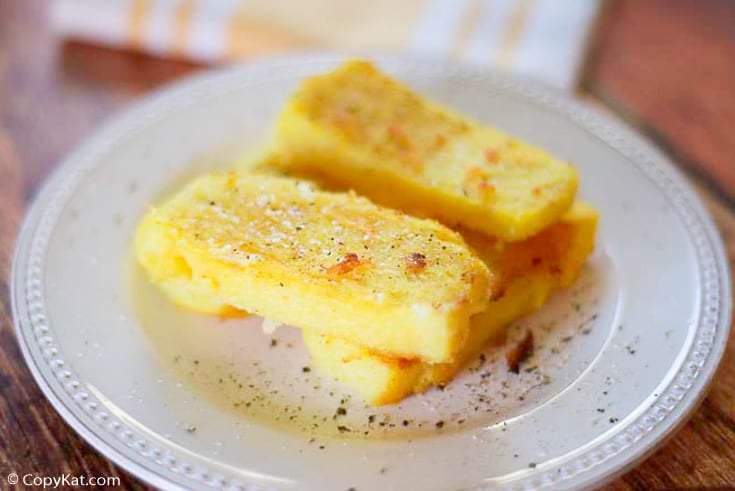 Looking for more ways to use cornmeal? Try these recipes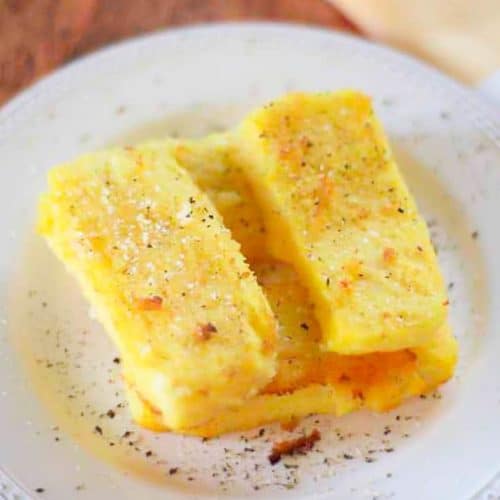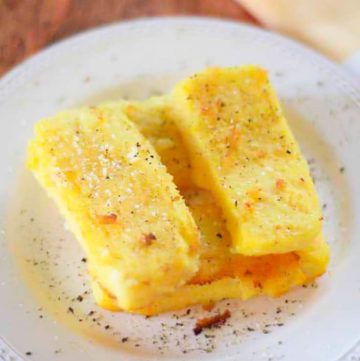 Ingredients
2 3/4

cups

water

1

cup

Martha White Yellow Corn Meal

1

cup

cold water

1

teaspoon

salt

1

teaspoon

sugar
Instructions
Bring 2 3/4 cups water to a boil. Combine cornmeal, cold water, salt, and sugar; gradually add this to boiling water stirring all the time. Cook the cornmeal mixture over medium-high heat until thick.


Reduce heat and cover pan, cook 5 more minutes, stirring frequently. Pour into a loaf pan and cool, then refrigerate several hours.

Turn out of pan and cut in 1-inch slices. Fry the cornmeal slices slowly in hot fat turning once. When browned serve hot with butter and syrup.
Nutrition
Calories:
62
kcal
|
Carbohydrates:
11
g
|
Protein:
1
g
|
Fat:
0
g
|
Saturated Fat:
0
g
|
Cholesterol:
0
mg
|
Sodium:
237
mg
|
Potassium:
51
mg
|
Fiber:
1
g
|
Sugar:
0
g
|
Calcium:
2
mg
|
Iron:
0.5
mg