The Cracker Barrel Egg in a Basket is a favorite breakfast menu item at the restaurant. Did you know you can make this at home in no time at all?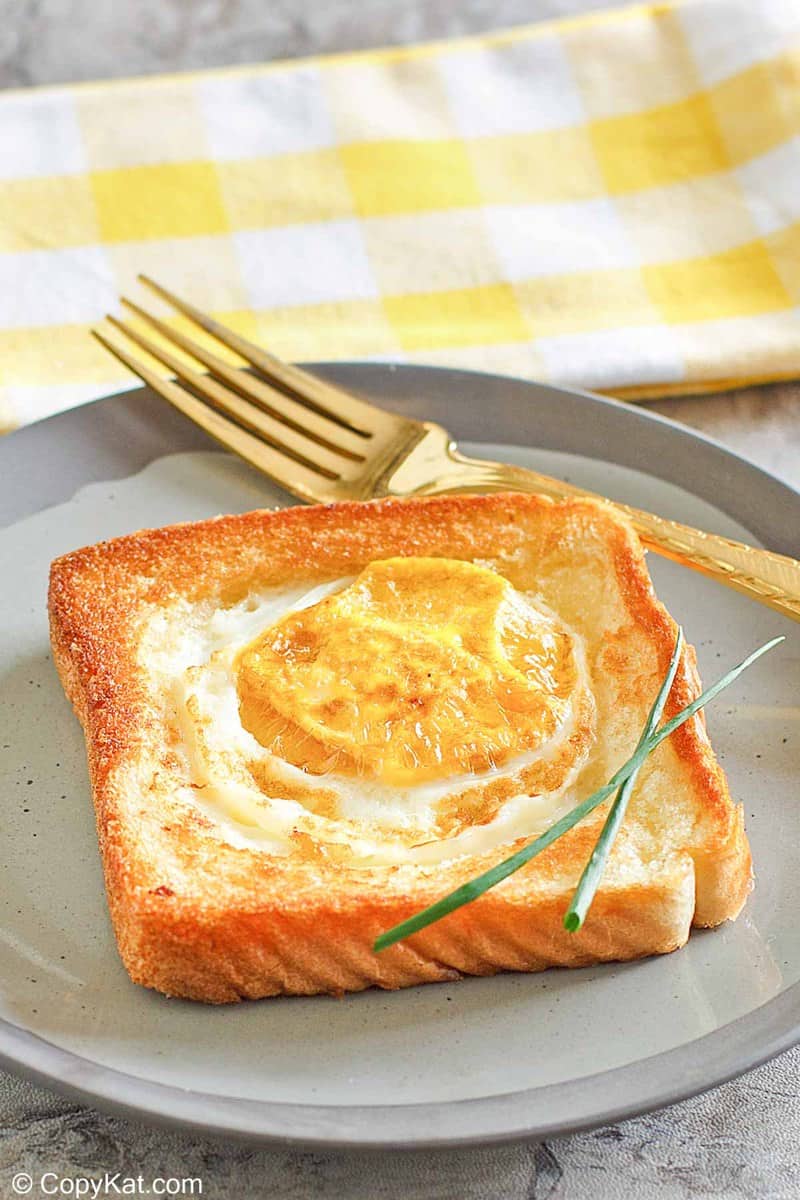 Country Cooking at Its Best
Who doesn't love going out for breakfast? One favorite place to eat breakfast is Cracker Barrel. This restaurant chain's full name is Cracker Barrel Old Country Store that reflects the fact that it's also an old-fashioned country store with a southern theme.
The first store was opened in Lebanon, Tennessee. From this small beginning, there were 645 Cracker Barrels in forty-four states as of July 2017. Each restaurant/store has a front porch with comfortable wooden rocking chairs, a stone fireplace, and decorative local artifacts.
Cracker Barrel is also known for its sponsorships of country music performers. And, it has received praise for its charitable work, such as its help for victims of Hurricane Katrina and injured war veterans.
Couple Set to Make Cracker Barrel History
As of July 2017, Ray and Wilma Yoder of Goshen, Indiana, were just one store away from visiting all the Cracker Barrels in the country. "I've not had a bad experience anytime," Ray Yoder, aged eighty, told ABC News, "and I've always walked away feeling refreshed". He added, "It's nice when you're out there driving that there's a place that can be so much like home when you're away from home".
The Yoders kept a record of their visits by circling each location on a map. They now rely on their children to keep them up-to-date on new store openings posted on Cracker Barrel's website. You can read their full story here.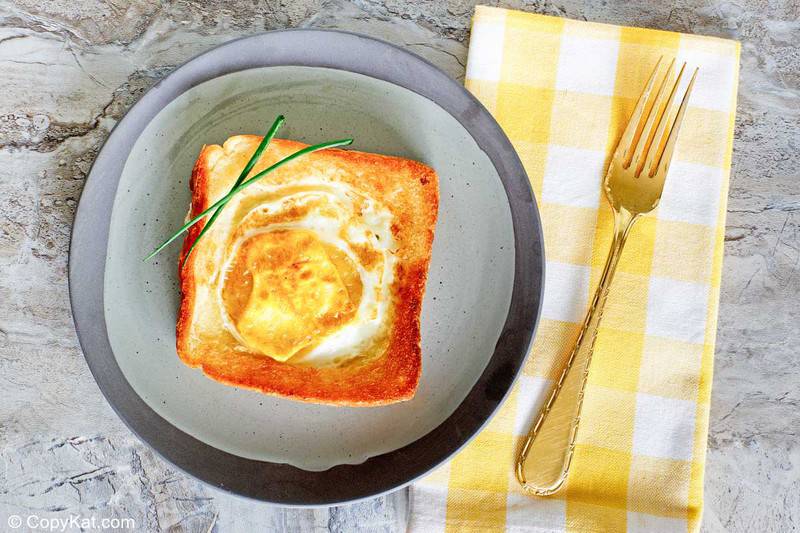 Make the Cracker Barrel Egg in a Basket at Home
Egg in a basket is a classic breakfast dish that you may have enjoyed while growing up. My mother made eggs in baskets for breakfast many times. It is also called Egg in a Hole and One Eyed Jack.
This dish has been deliciously reinvented by Cracker Barrel with the use of sourdough bread. The result is simply tasty elegance at its best – grilled sourdough bread with an egg cooked gently inside a toasted sourdough delight.
I probably didn't try it sooner because I ate eggs in a basket so often when I was younger and I didn't recognize how Cracker Barrel had made it even yummier.
Cracker Barrel will serve eggs in a basket up with some of their famous fried apples or even their hashbrown casserole – you get to choose. Don't miss out on this breakfast treat – you won't regret it. Put your egg in one sourdough basket.
Recipe Ingredients
Here's a list of what you need:
Sourdough bread slice
Butter
Egg
Salt
Ground black pepper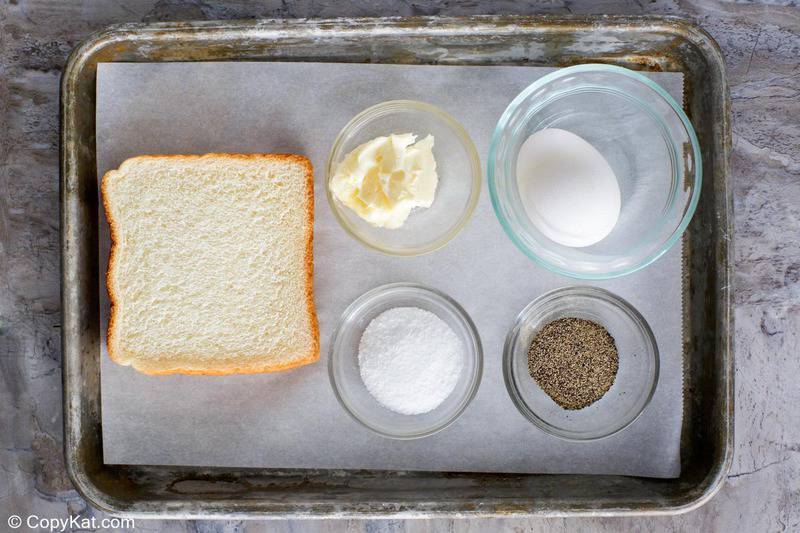 History of Sourdough
There's no historical record of who made the first loaf of bread, but it most likely occurred in Egypt over 4,000 years ago. We can imagine that perhaps someone forgot about some wheat porridge they had made and then decided to use it up by baking it.
That lucky baker discovered sourdough bread. It's a type of bread humans have continued to make – on purpose – ever since.
Health Benefits of Sourdough
If you avoid carbs but love bread, sourdough may be the answer. Sourdough bread involves a lengthy fermentation process that breaks down starches, making it lower on the glycemic index than most other types of bread.
Most people don't need much convincing to eat more sourdough – the complex taste and the crusty exterior contrasted with the airy interior are reasons enough.
Take a look at this lengthy discussion about sourdough. It even tells you how to make your own if you are an ambitious home bread maker.
How to Make Egg in a Basket
Cut a circle in the center of the bread and remove the cutout circle.
Spread butter on both sides of the bread.
Place the buttered bread into a skillet over medium heat.
Crack the egg into the hole of the bread.
Cook the bread until it is toasted on the bottom side.
Flip the bread over toast it on the other side.
Season it with salt and pepper to taste.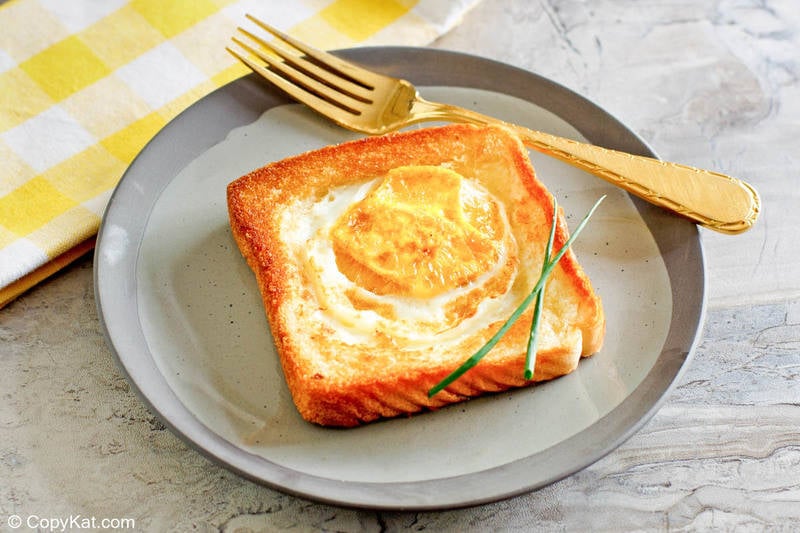 Breakfast, Breakfast, Breakfast
Cracker Barrel believes their breakfasts are so good that they serve them all day. If you are unfortunate enough not to live near a Cracker Barrel, you can still have food that tastes just like theirs.
Cracker Barrel Egg in a Basket is a great way to serve eggs. Your kids will be intrigued with the way it looks, and your whole family will enjoy eggs prepared this way.
Love Cracker Barrel? Try these copycat recipes!
Favorite Breakfast Recipes
Check out more of my easy breakfast recipes and the best Cracker Barrel recipes here on CopyKat!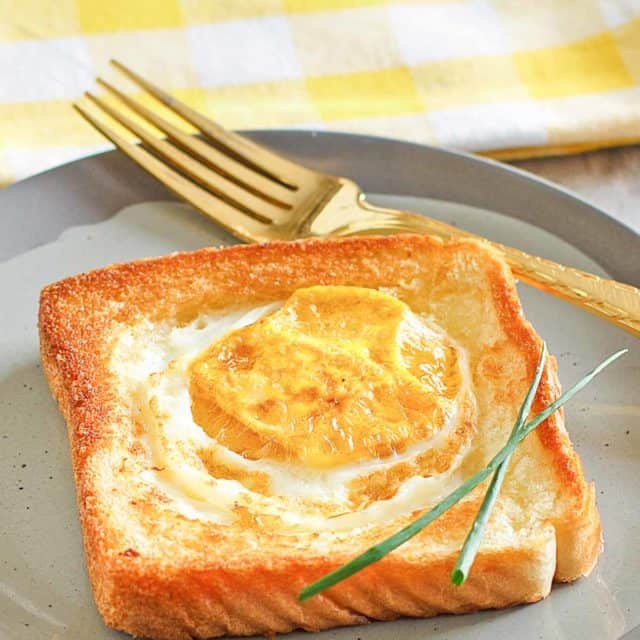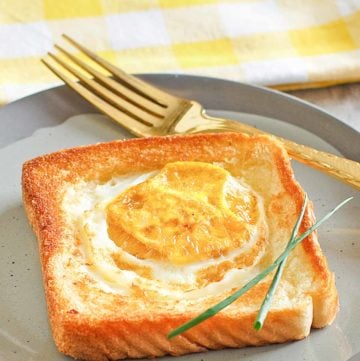 Ingredients
1

slice

sourdough bread

1

tablespoon

butter

1

egg

salt

ground black pepper
Instructions
Heat a non-stick skillet over medium heat.

Press a small biscuit cutter or juice jar into the sourdough bread slice. Twist slightly to cut a circle in the center of the bread.

Remove the cut out circle.

Spread butter on both sides of the bread.

Place the bread into the pan.

Crack the egg into the hole.

When the bread is toasted on the bottom side (it takes about a minute), flip the bread over and allow it to toast on the other side.

Season with salt and pepper to taste.
Nutrition
Calories:
348
kcal
|
Carbohydrates:
36
g
|
Protein:
13
g
|
Fat:
16
g
|
Saturated Fat:
8
g
|
Cholesterol:
193
mg
|
Sodium:
490
mg
|
Potassium:
142
mg
|
Fiber:
1
g
|
Sugar:
1
g
|
Vitamin A:
590
IU
|
Calcium:
53
mg
|
Iron:
3.1
mg