This different use of tangy rhubarb is "deeeeeelicious". Mrs. Proctor's Rhubarb Bread recipe is from the archives of my grandmother, Ethel Eynard. Jefferson City, MO.  1971.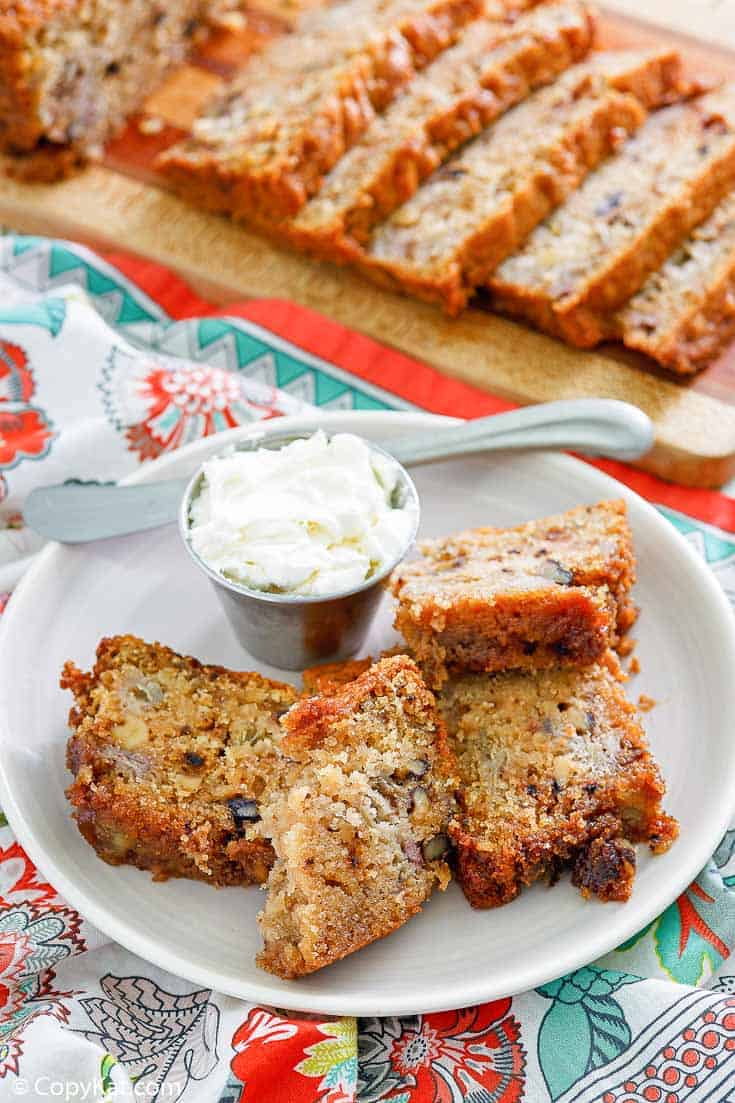 Mrs. Proctor's Rhubarb Bread
This different use of tangy rhubarb is deeeeeelicious!! This recipe is another one from the archives of my grandmother and is a great way to prepare rhubarb. Rhubarb bread recipes make delicious treats for the whole family. If you've never baked with rhubarb, you'll love how moist this bread is. It's also very quick and easy to prepare, once you have the rhubarb diced.
This rhubarb bread recipe creates bread with beautiful flecks of pink rhubarb throughout. You will enjoy the richness created by the addition of an egg and some buttermilk. A touch of vanilla gives this bread added flavor, and a few nuts add some texture. Although this bread is delicious without the topping, the slightly crunchy buttery/cinnamon topping takes it up a notch.
Rhubarb is one of the wonderful gifts of spring. Long, hard winters do not deter this hardy plant, which just bursts from the ground like an unfurled flag, heralding the summer to come. If you plant a rhubarb patch in your garden, you won't be disappointed. All that patience waiting for your rhubarb to grow will be generously rewarded. This pie plant is the gift that keeps on giving, producing more fat stalks every year.
Rhubarb is one of those rare foods that is next to impossible to find fresh in the off-season. I actually find it kind of reassuring that there are still some things in this world that you can only get your hands on in their actual growing seasons. Nowadays, our food system lets us eat pretty much anything we want whenever we please. But it can be really satisfying when nature calls the shots.
How to Find the Freshest Rhubarb
Look for the freshest possible in-season rhubarb. Some rhubarb varieties stay green or white when they ripen; however, most rhubarb found in grocery stores will be a deep red when at peak ripeness. When preparing rhubarb, pay attention to the ends of the stalks where they have been cut. If a stalk appears to be dry, simply trim it until the middle of the stalk looks moist and tender.
Ingredients
Here's what you need to make the bread:
Brown sugar
Vegetable oil
Egg
Buttermilk
Salt
Baking Soda
Vanilla
All-purpose flour
Rhubarb
Nuts
Sugar
Cinnamon
Butter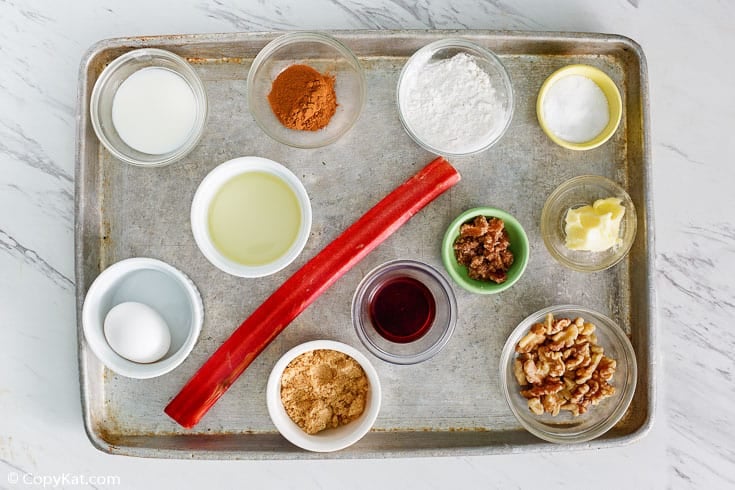 How to Make Rhubarb Bread
Stir together brown sugar and vegetable oil
Add egg, buttermilk, and vanilla. Stir to combine.
Sift together flour, baking soda, and salt.
Add sifted dry ingredients to brown sugar mixture. Stir until combined.
Add rhubarb and nuts. Stir to combine.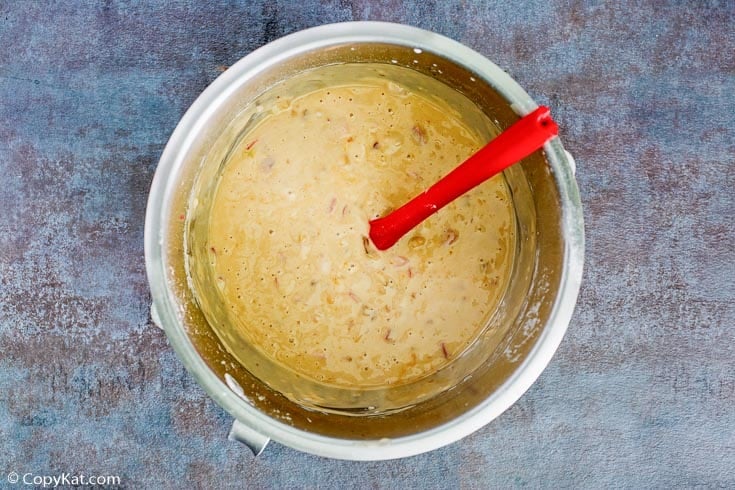 Pour batter into two well-greased loaf pans.
Combine sugar, cinnamon, and melted butter. Sprinkle on top of batter.
Bake at 325 degrees for 40 minutes.
Remove bread from the pans after 2 or 3 minutes. Cool bread on a wire rack before slicing.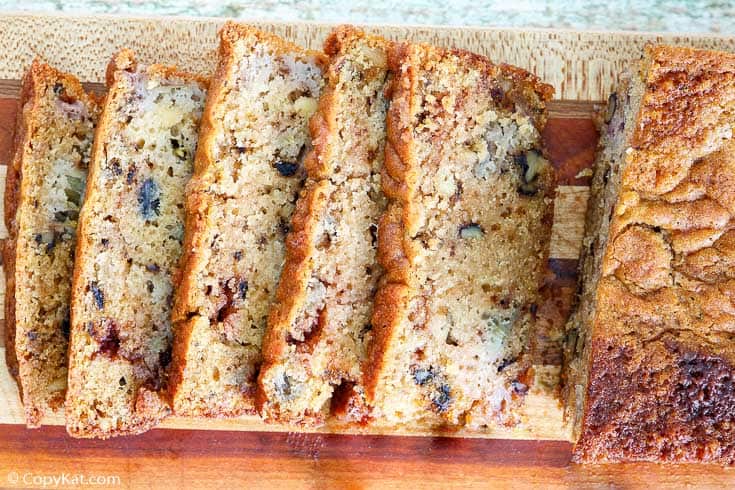 Tips for Making the Best Rhubarb Bread
Be sure to fold in the flour and rhubarb to prevent over stirring, which will lead to tougher bread.
Because this recipe produces a dense, moist bread, it helps to coat the pan with shortening and flour.
When pouring the batter into the pan, do it gently – lightly tap the pan on the kitchen counter to help spread the mix evenly and guide it into the corners.
Give your bread a few minutes to rest after baking. Then, using a small offset spatula, gently loosen the edges of the bread from the pan without tearing or damaging the sides.
Can I Use This Recipe to Make Rhubarb Muffins?
Absolutely. Just pour the mix into well-greased muffin pans.
How to Store Rhubarb Bread
This bread will keep at a cool room temperature (e.g., in a pantry) for two to three days. It will keep in your refrigerator for three to four days. I especially like this copykat bread recipe because it freezes well for up to two months. Wrap it in plastic wrap, then wrap it again in foil
Serve Mrs. Proctor's rhubarb bread with butter or cream cheese and honey spread.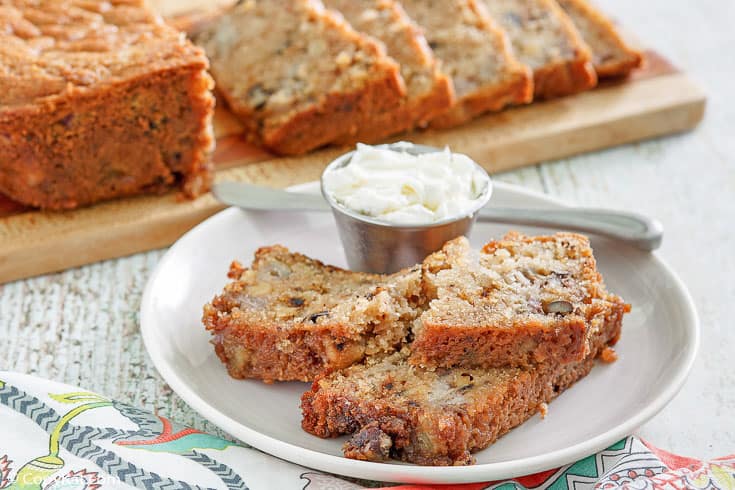 More Rhubarb Recipes
Love homemade bread? Try these easy recipes
Be sure to take a look at more of my easy bread recipes and the best family recipes.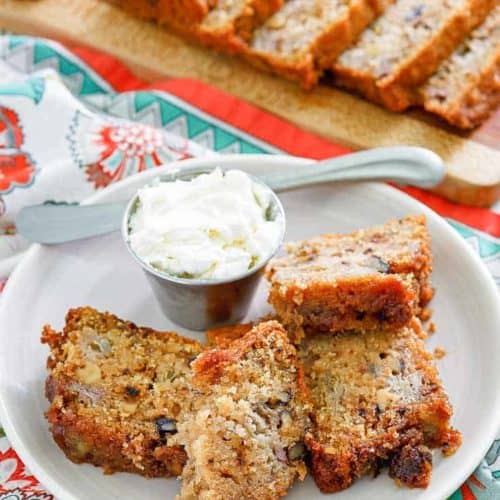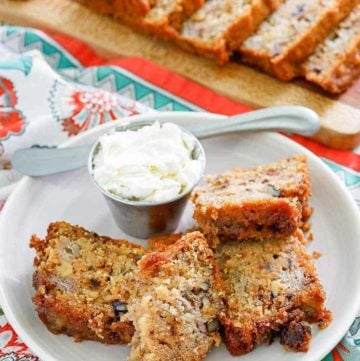 Ingredients
Rhubarb Bread Ingredients
1 1/2

cups

brown sugar

2/3

cup

vegetable oil

1

egg

1

cup

buttermilk

1

teaspoon

vanilla

2 1/2

cups

all purpose flour

1

teaspoon

baking soda

1

teaspoon

salt

1 1/2

cups

finely diced rhubarb

1/2

cups

chopped nuts
Topping for bread
1/2

cup

sugar

1/2

teaspoon

cinnamon

1

tablespoon

melted butter
Instructions
Preheat oven to 325 degrees.
Combine brown sugar and vegetable oil. Stir in egg, buttermilk, and vanilla. Add sifted dry ingredients. Stir in rhubarb and nuts. Pour into two well-greased loaf pans. Combine topping ingredients and sprinkle on top. Bake at 325 degrees about 40 minutes. Do not over bake. Remove from pans after two or three minutes and cool on a rack.
Nutrition
Calories:
228
kcal
|
Carbohydrates:
12
g
|
Protein:
1
g
|
Fat:
20
g
|
Saturated Fat:
13
g
|
Cholesterol:
5
mg
|
Sodium:
377
mg
|
Potassium:
58
mg
|
Fiber:
0
g
|
Sugar:
11
g
|
Vitamin A:
75
IU
|
Calcium:
33
mg
|
Iron:
0.2
mg