You can make a delicious and sugar-free apple pie. This recipe has no added sugar and is perfect for folks who want to cut back on sugar.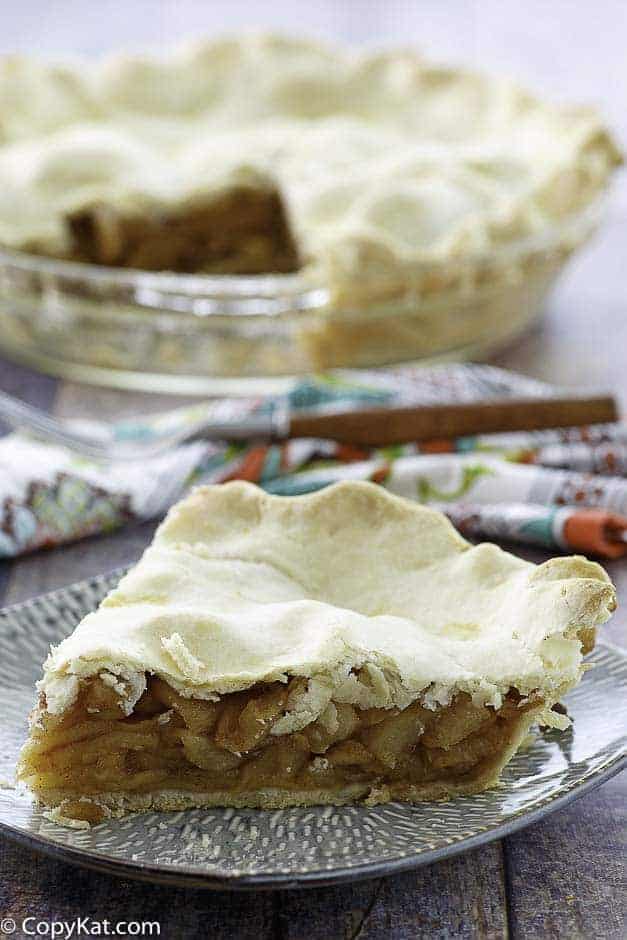 Americans love our sugar. The average, yes, average, American consumes over 150 pounds of it each year, according to the US government. If you are like millions of others who are trying to cut down on the amount of sugar that you eat, you probably take it for granted that apple pies are off the menu. Well, they don't have to be!
This sugar-free apple pie recipe comes directly from my own Grandma's kitchen! She developed this recipe after years of struggling to find a sugar free apple pie her diabetic husband would actually love! I think she did it. This recipe makes pies that are not only delicious, but it contains no added sugar at all. Bake this homemade sugar-free apple pie recipe the next time you have a sweet craving, and I am pretty sure that you won't even miss the sugar.
The Secret to an Amazing Sugar-Free Apple Pie
There are two equally critical components to any apple pie: the crust and the filling. Get one of those wrong, and even if the other is really, really good, the pie will turn out mediocre at best.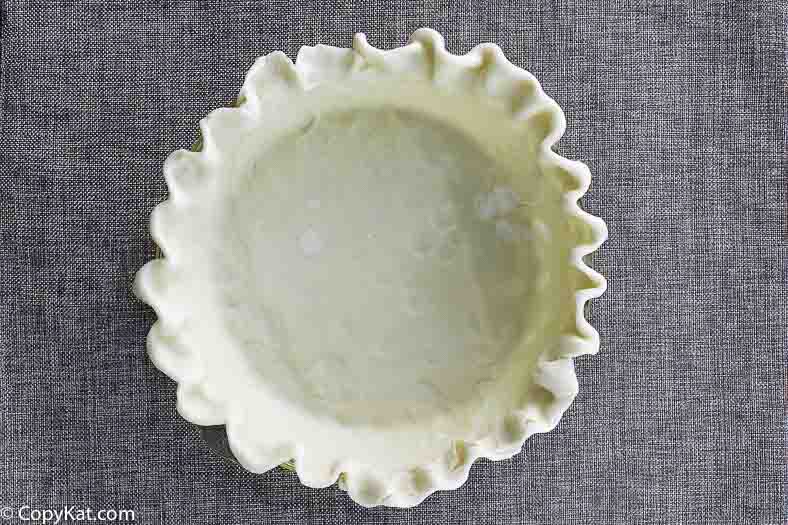 This recipe calls for two prepared pie crusts. Sure, when you are short on time, you can use a store-bought crust ( make sure that it does not contain any sugar), but you really ought to do yourself a favor and make your own. You can use any of your favorite sugar-free pie crust recipes, or try out one of the great recipes for pie crusts on Yummy.
With the pie crust out of the way, it is time to move on to the filling. The challenge with making a tasty sugar free apple pie filling is two-fold. Not only does the filling have to be delicious, but it needs to be thick enough not to ooze out of a slice and run all over the plate. This recipe uses one and a half tablespoons of cornstarch as a thickener. Cornstarch works well, but you need to make sure you cook the filling long enough to let cornstarch do its magic. Make sure the liquid in your filling is thick enough coat the back of a spoon before removing it from the heat.
Tips on How to Make and Serve Sugar Free Apple Pie
Keep your pie crust ingredients cold. Never allow your pie crust ingredients to heat up, that especially is true for the butter. Overmixing can add unwanted heat to the crust.
Make sure the filling is completely cool before filling the bottom crust. Not only is it better for the crust as discussed above, but allowing the sugar-free apple pie filling to cool will enable it to thicken entirely.
Add a sprinkling of cheese before baking. Cheddar cheese goes great with apple pie. Try it out by spreading a handful of shredded cheddar to the top of the crust for the last five minutes of baking.
Check out these other sugar-free dessert recipes from us.
Diabetic Pumpkin Pie
No Sugar Added Fruit Salad
Diabetic Sugar Cookies
Can't get enough apple recipes? Be sure to try some of these fresh apple recipes.
Fall Apple Recipes that Everyone Will Love
Large Batch Oatmeal with apples
instant pot pork roast with apple juice
Baked Opal Apples
Apple Pie Tacos
Easy Fried Apples
Be sure try more homemade pie recipes and check out these savory pie recipes.
Don't miss any of our recipes. Follow us on Twitter!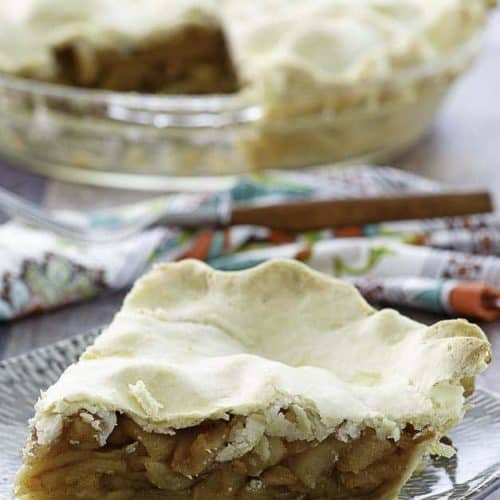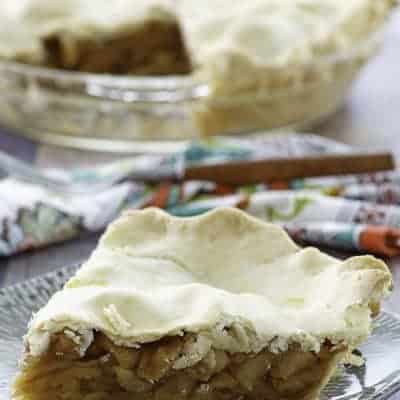 Ingredients
Sugar Free Apple Pie Filling
6

apples

Delicious apples, peeled and sliced

6

ounces

frozen apple juice

1 1/2

tablespoons

cornstarch

1/3

cup

water

1

teaspoon

cinnamon

3

tablespoons

butter
Instructions
Preheat oven to 350 degrees.
Sugar Free Filling
Place apples and undiluted apple juice into a large pan. Bring to a boil, reduce heat and simmer, covered for about 5 minutes.

Dissolve cornstarch in water. Gently stir cornstarch into apple mixture.

Bring to a boil, reduce heat and simmer, covered for 10 to 15 minutes or until apples begin to soften. Stir in cinnamon.
Pie Directions
Fill pastry shell with apples and cover with top crust. Bake at 350 degrees for 45 minutes. Baste with melted margarine or butter after baking.
Recipe Tips for the Cook
This is from the archives of my Grandmother, Ethel Eynard. Jefferson City, MO. 1980. My father was a diabetic, and finding tasty baked goods that were sugarless. This pie is quite good, and you won't even miss the sugar.
Nutrition
Calories:
318
kcal
|
Carbohydrates:
43
g
|
Protein:
3
g
|
Fat:
15
g
|
Saturated Fat:
6
g
|
Cholesterol:
11
mg
|
Sodium:
214
mg
|
Potassium:
208
mg
|
Fiber:
4
g
|
Sugar:
16
g
|
Vitamin A:
205
IU
|
Vitamin C:
6.4
mg
|
Calcium:
22
mg
|
Iron:
1.3
mg