Homemade Chex Mix is easy to make, so you don't have to buy prepackaged stuff. In fact, this original Chex Mix recipe for the oven is a favorite of my family and friends.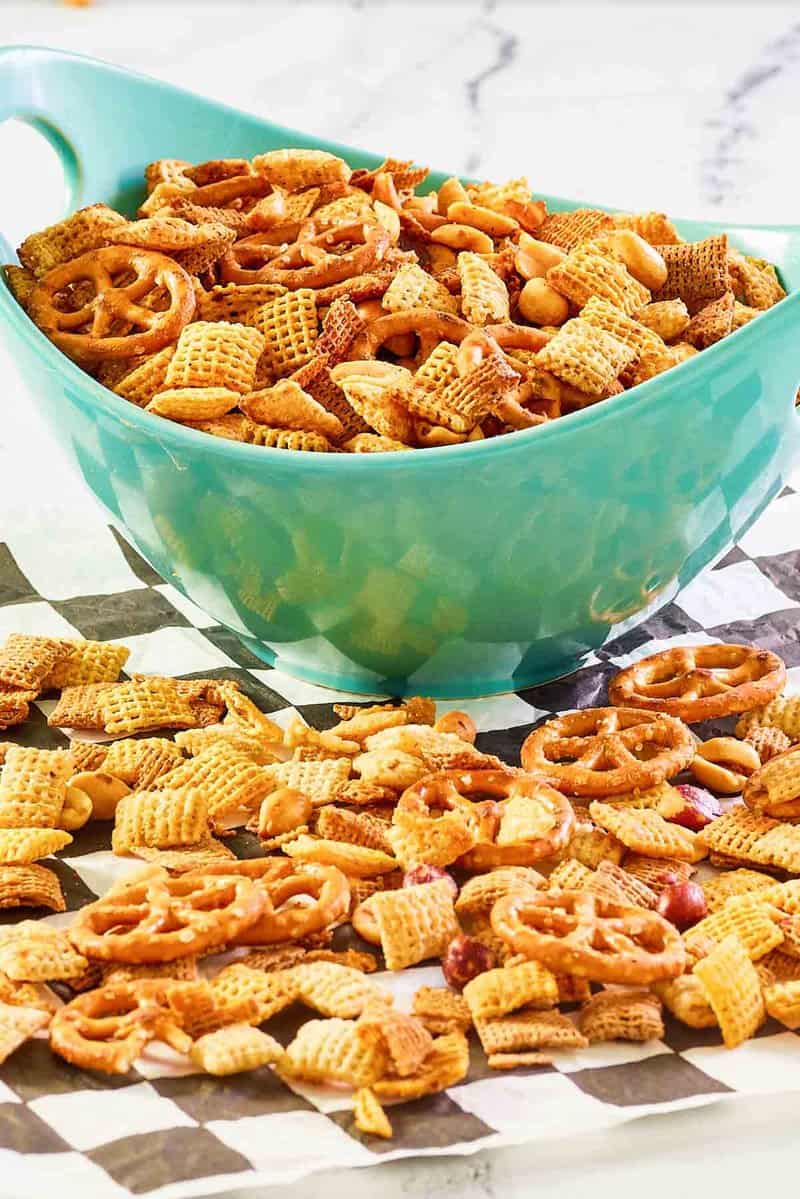 This post contains affiliate links. As an Amazon Associate, I earn from qualifying purchases.
What Makes the Original Chex Mix Recipe So Good?
Recipes become classics for one reason: They are darn delicious. And if you grew up eating Chex Mix, you already know how amazing it tastes.
It's not just the combination of cereal squares, pretzels, and nuts that make this mix so special, but the additional seasoning that transforms this recipe from a hodgepodge of run-of-the-mill snacks into something so much more. It is time to relive your past or try the Original Chex Mix for the first time.
Why You Should Try Making Homemade Chex Mix
If nostalgia is not a good enough reason to try this recipe for Chex Mix, maybe discovering how easy it is to make will change your mind. It is a great cooking project for young chefs, and it's much cheaper and healthier than potato chips or cheese puffs.
Serve this snack on game day or stash a tub in the car as the ultimate travel food to keep the kids quiet in the backseat.
The Best Chex Mix Recipe Ingredients
For this Chex Mix oven snack, you'll need:
Butter
Worcestershire sauce
Garlic salt
Onion powder
Wheat Chex
Corn Chex
Rice Chex
Salted nuts
Mini pretzels
You don't have to buy all three types of Chex for the recipe, but the different flavors add some variety to the mix. Use your favorite type of Chex cereal.
The original Chex Mix recipe from the box calls for mixed nuts, but feel free to use your favorites. Almonds, cashews, peanuts, pecans, and walnuts are favorites.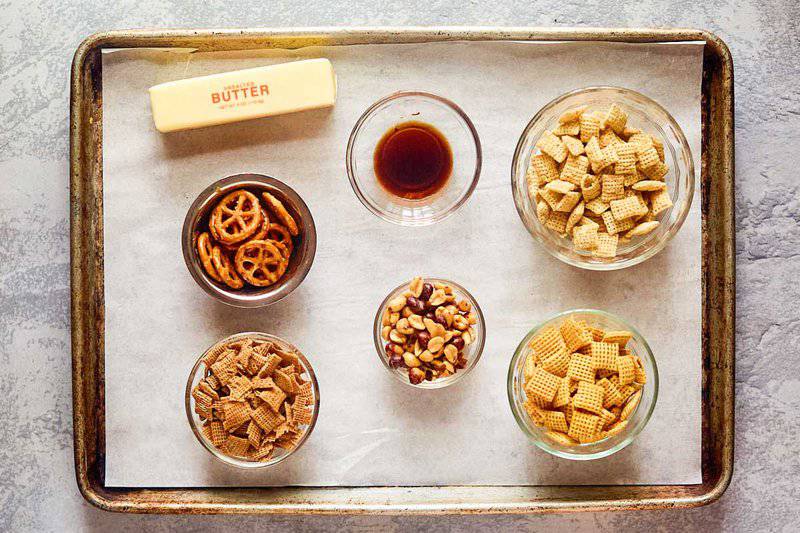 Step-by-Step Instructions for Making Oven-Baked Chex Mix
To make your own Chex Mix:
Preheat the oven to 250°F.
Line two rimmed baking trays with parchment paper. Make sure you don't overcrowd the baking trays. If you make a double batch, use more baking trays or bake in batches.
Heat the butter for 45 seconds in the microwave and stir in the Worcestershire sauce, onion powder, and garlic powder.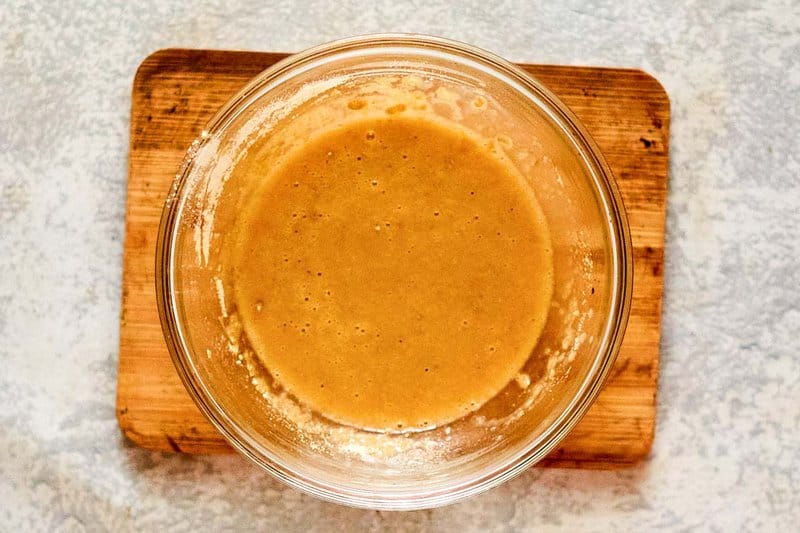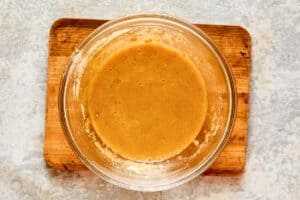 Place the Chex cereal, pretzels, and nuts in a large mixing bowl and pour the spiced melted butter mixture over the top of the cereal mixture. Toss well to coat.
Divide the Chex Mix between the two prepared baking trays. Spread them out into an even layer then put them into the oven.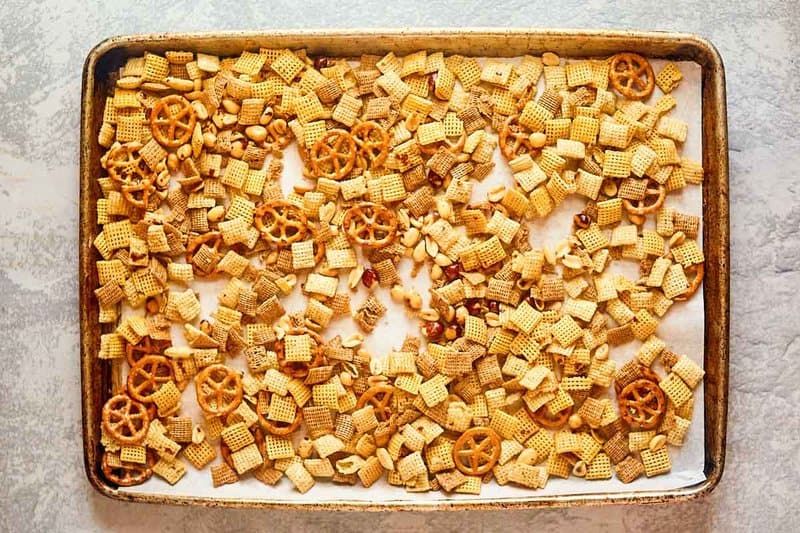 After 15 minutes, shake the baking trays and swap their positions on the oven racks.
Repeat every 15 minutes for a total cooking time of 45 minutes.
Make sure you don't over-bake the mix. Once the wheat Chex get a bit of color on them, it is time to get the trays out of the oven.
Eating Chex Mix warm is a special treat, but if you prefer, you can allow it to cool before serving. The Chex Mix needs to cool to room temperature before storing.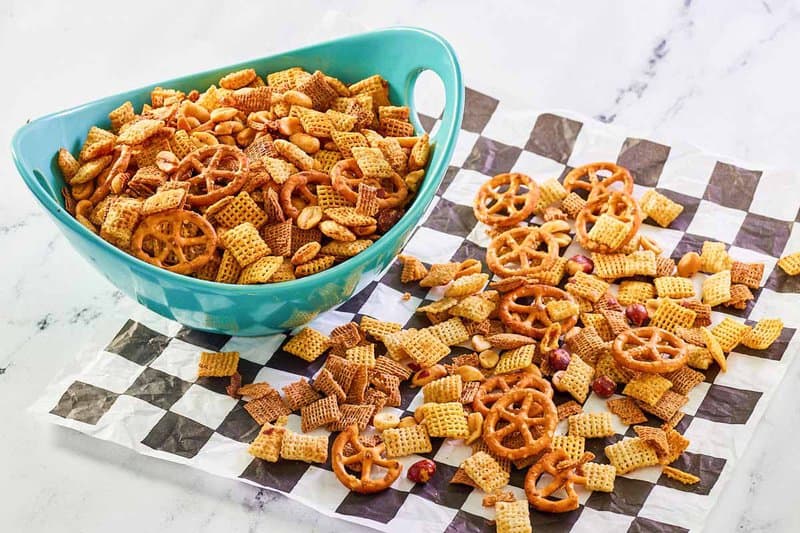 Recipe Variations
Besides selecting your preferred Chex cereal flavors and nuts for this mix, try adding a few of these additional mix-ins:
Bagel chips
Cheese crackers
Pumpernickel chips
Honey-glazed nuts
Spicy nuts
Chocolate chips
Cheese puffs
Mini-marshmallows
What to Serve With This Homemade Chex Mix?
This recipe makes the perfect pub mix. Nibbling on a handful of Chex Mix will make your favorite beer or cocktail taste even better.
How to Store Original Chex Mix
Keep your homemade Chex Mix fresh by storing it in a sealed container. Depending on the ingredients you use, you can keep it on the counter, in the fridge, or even in the freezer.
How Long Does It Last
Chex Mix will keep on the counter for about two weeks (less in warm weather) before becoming soggy. It will last about the same amount of time in the fridge; however, keeping it in the fridge will prevent the mix-ins like marshmallows and chocolate from melting.
For long-term storage, pop a bag of Chex Mix in the freezer, and it will stay fresh for up to two months.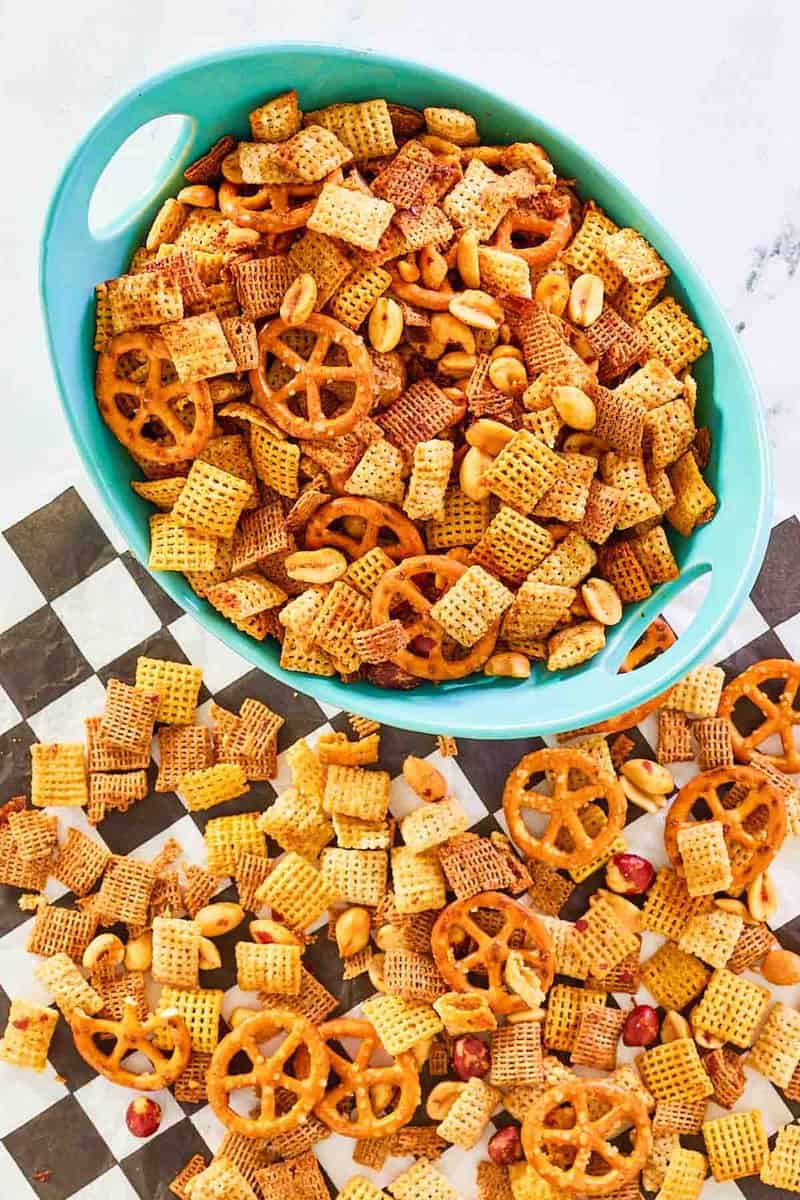 Do you love snack mixes? Try these recipes!
Favorite Snacks and Party Food
Check out more of my easy snack recipes and the best appetizer recipes on CopyKat!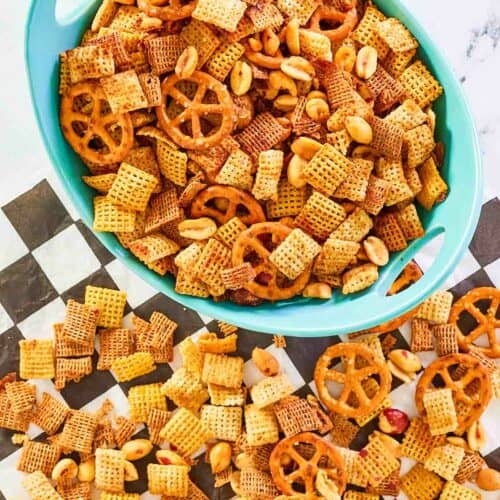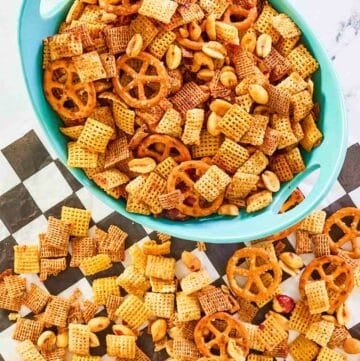 Ingredients
6

tablespoons

butter

4

teaspoons

Worcestershire sauce

1

teaspoon

garlic salt

1/2

teaspoon

onion powder

2

cups

wheat Chex

2

cups

corn Chex

2

cups

rice Chex

3/4

cup

salted nuts

3/4

cup

pretzels
Instructions
In a small bowl melt butter in the microwave, add to the melted butter the following: Worchestershire sauce, onion powder, and garlic powder. Stir well.

Pour the cereal, pretzels, and nuts onto a rimmed baking sheet. Drizzle over seasoned butter sauce. Mix well.

Place the pan into the heated oven, stir every 15 minutes for 45 minutes. Then remove pan.

Allow the mixture to cool to room temperature before storing it in an airtight container.
Nutrition
Calories:
234
kcal
|
Carbohydrates:
27
g
|
Protein:
5
g
|
Fat:
12
g
|
Saturated Fat:
5
g
|
Cholesterol:
18
mg
|
Sodium:
605
mg
|
Potassium:
179
mg
|
Fiber:
3
g
|
Sugar:
2
g
|
Vitamin A:
640
IU
|
Vitamin C:
4.9
mg
|
Calcium:
83
mg
|
Iron:
8.1
mg