Homemade hot fudge sauce for ice cream is so much better than store-bought. There's no need to buy it at the store when you can make it quickly in the microwave with 2 simple ingredients.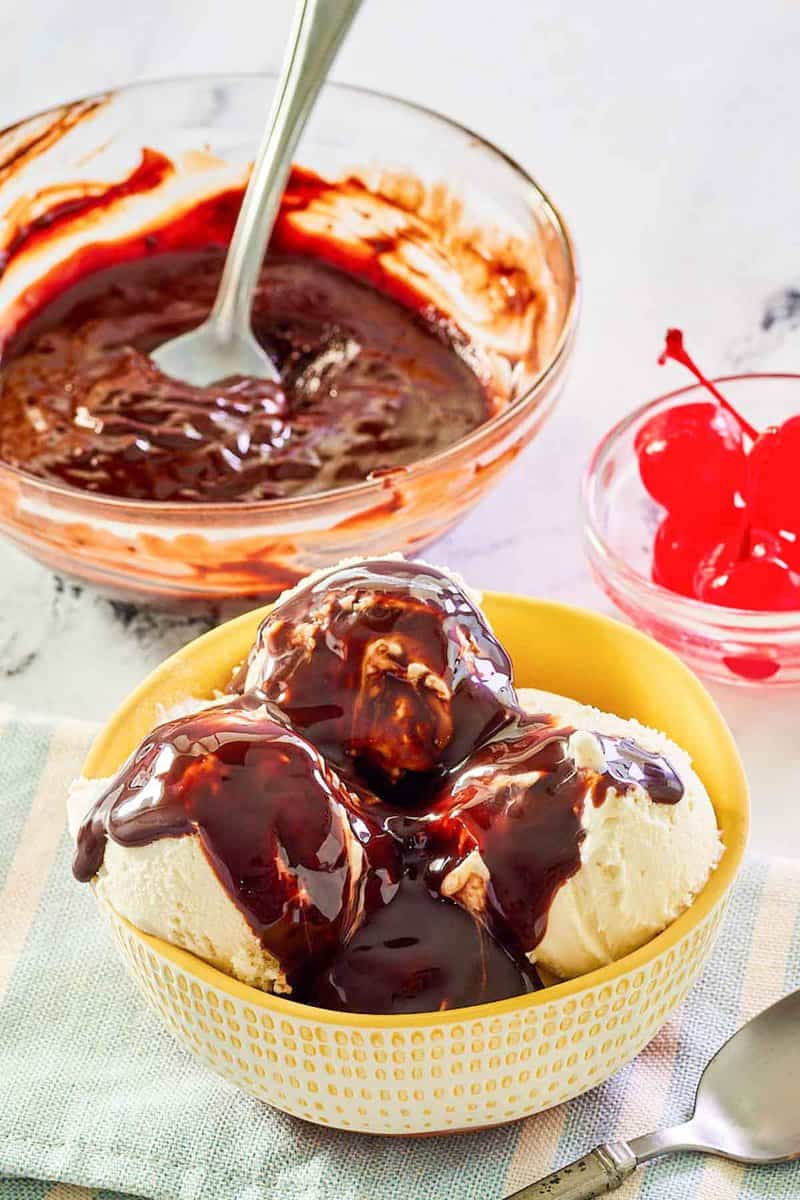 This post contains affiliate links. As an Amazon Associate, I earn from qualifying purchases.
Quick Hot Fudge Sauce
It's hard to imagine a better topping for ice cream than hot fudge sauce! It's so good! After all, it satisfies those ultra-chocolate-fudge cravings with your homemade sundae.
This easy hot fudge sauce is one of those recipes that's super fast to make and enjoy, all while relaxing at home or on the go. Once you try the recipe for the first time, mixing this quick hot fudge sauce will be a cinch. First, look at how easy it is. Then, try to make this quick hot fudge sauce yourself.
What Makes DIY Hot Fudge Sauce So Good?
Whether spooning the gooey goodness onto a scoop of ice cream or drizzling it over it, you will surely enjoy its rich, chocolaty yumminess. Next, consider pouring it over raspberry sherbet, stirring it into milk, and using it for fruit (like strawberries or apples) and pound cake fondue.
How many variations can you imagine? Now, consider some of the chocolate-infused variations you haven't considered yet. They're all so good!
I use this decadent, fudgy, rich chocolate sauce on hot fudge sundaes, ice cream cakes, ice cream bars, and many other desserts requiring a delectable chocolate sauce. Of course, there is nothing better than this hot fudge! So hurry and indulge in this irresistible chocolate delight immediately.
Why Should You Try This Recipe?
Sometimes you're just in the mood for a hot fudge sundae, but you don't have to run to the local ice cream shop. This easy hot fudge sauce recipe gives you the frozen treat you crave, particularly on hot summer days, without leaving home.
Hot fudge sauce is a delectable treat to drizzle over ice cream or brownies for parties, get-togethers, and just about any special occasion. For those cold days, try mixing it with warm or steaming-hot milk. You can start enjoying hot fudge for holidays, celebrations, and other times of the year.
This is a gluten free hot fudge sauce so it's great for those with gluten intolerance.
Ingredients You Will Need
For this recipe, you'll need the following ingredients:
Semi-sweet Chocolate chips
Heavy Cream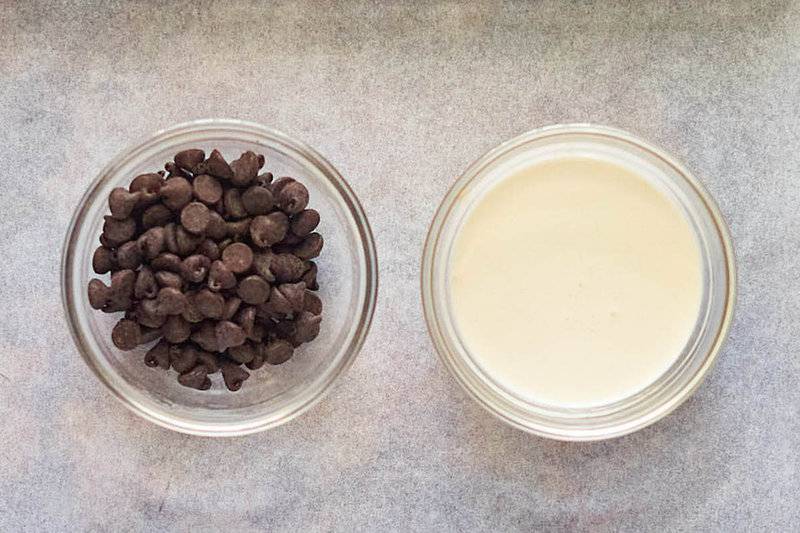 How To Make Hot Fudge Sauce in the Microwave
Mix the chocolate chips with the cream in a microwave-safe bowl.
Microwave for 1 minute to melt the chocolate chips and heat the cream. Use a spoon to mix it well.
Continue heating for another minute or until the mixture reaches the desired consistency and smooth texture.
When the sauce is still warm, pour it over the ice cream.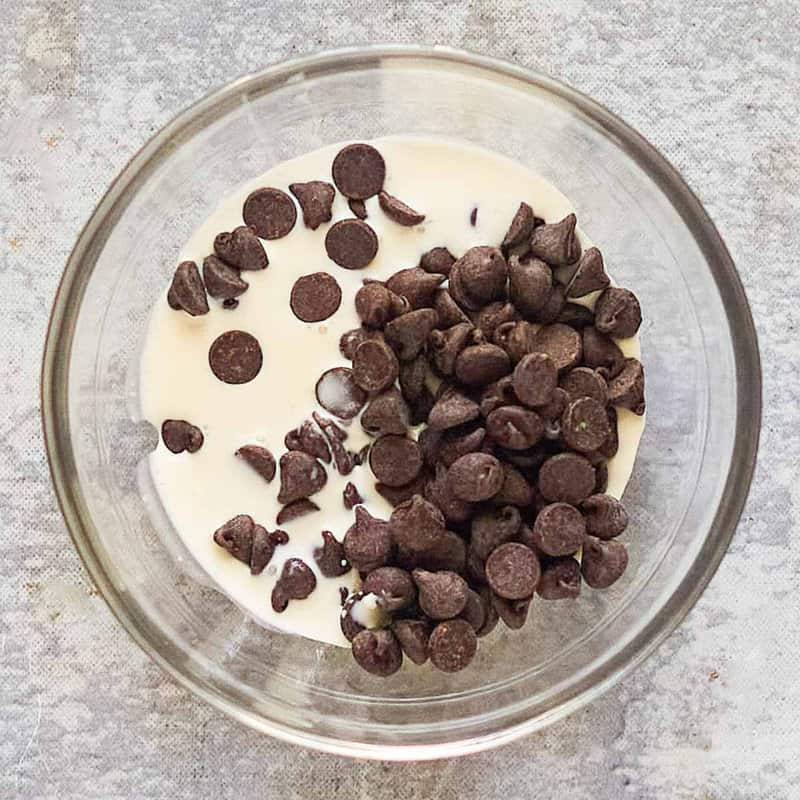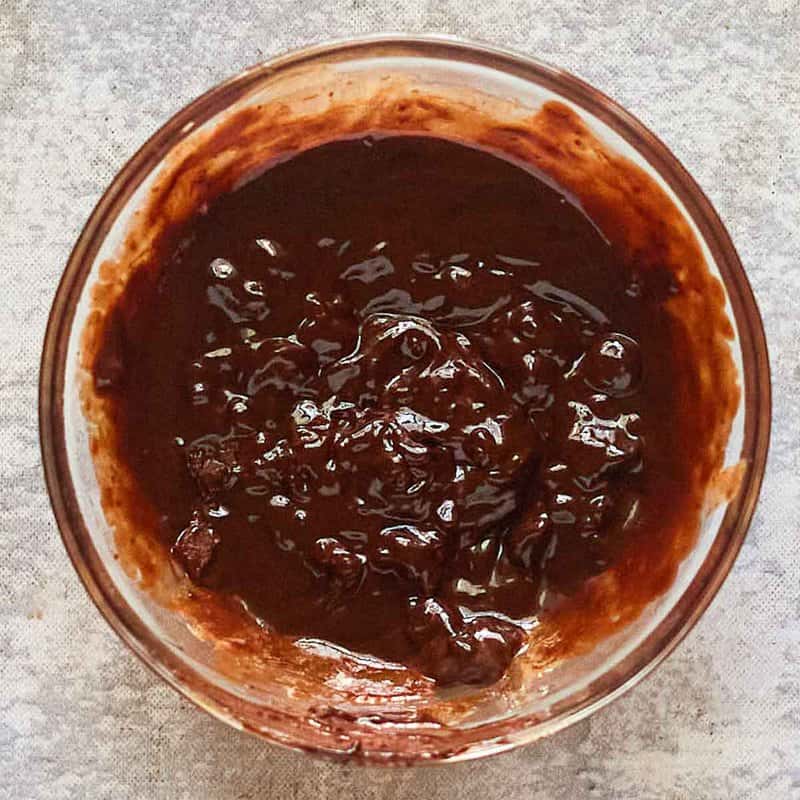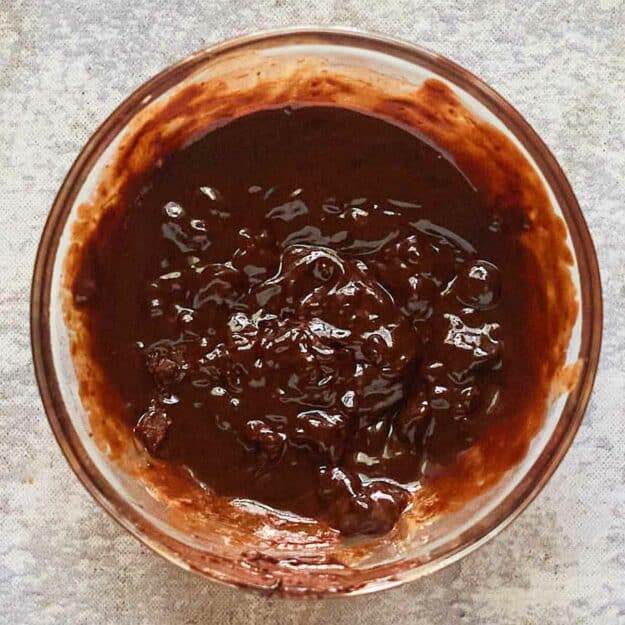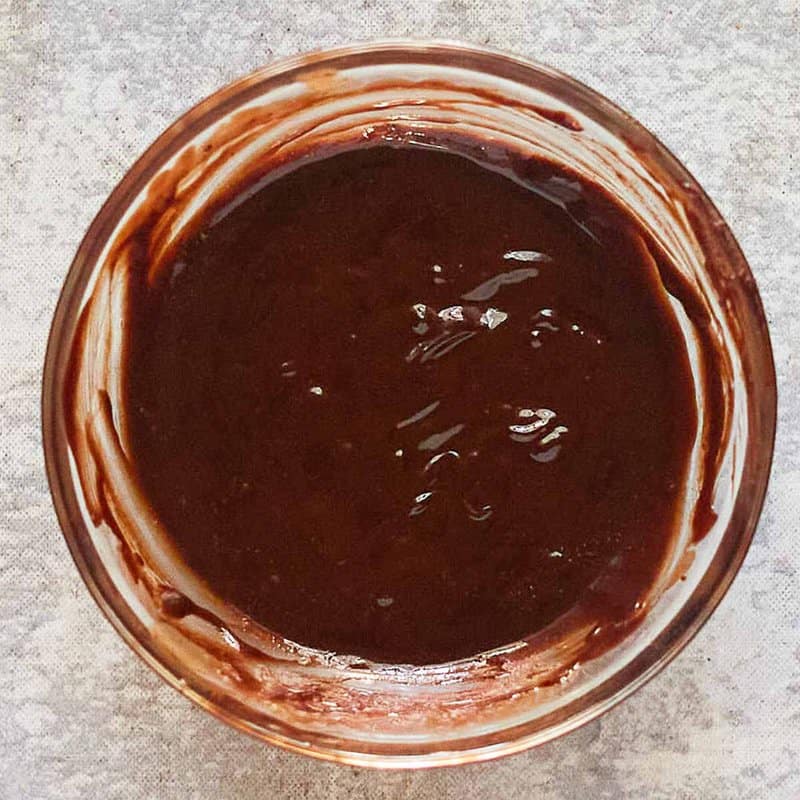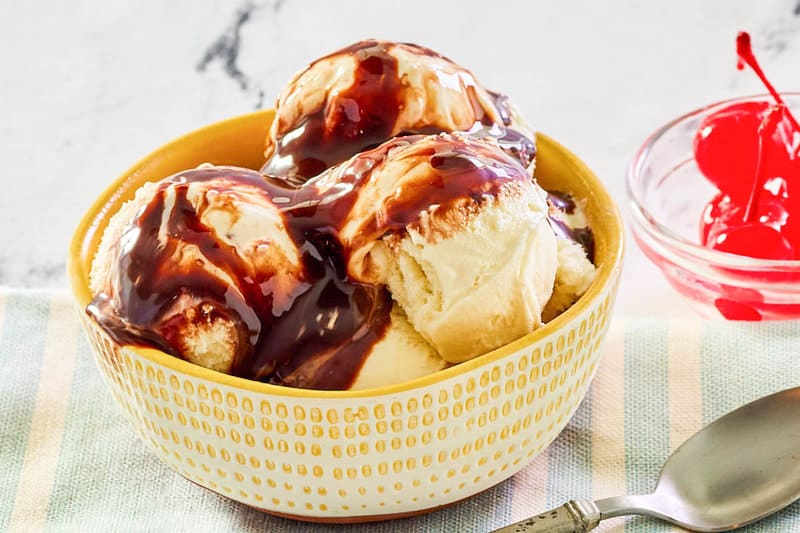 Recipe Variations
For a chocolate variation, change the semisweet chocolate chips to your preferred type. For example, you can select milk chocolate, unsweetened chocolate, dark chocolate, or bittersweet chocolate as some of the most popular choices.
Enhance the flavor by stirring in vanilla beans or paste if you wish. Vanilla extract may cause lumps.
You can also substitute the cream for evaporated milk or condensed milk.
How to Serve Hot Fudge Sauce
Make an ice cream sundae with vanilla ice cream topped with hot fudge, sprinkles, cherries, or nuts.
Beyond ice cream sundaes, it's the perfect addition to dozens of dishes. For example, add it to the mix to add rich flavor to brownies. Alternatively, add it to trifle recipes, morning coffee, or hot chocolate.
Make a charcuterie board with this hot fudge topping. The homemade sauce goes well with fresh fruit, pretzels, and marshmallows.
Keep the sauce in a mini crockpot or fondue pot if you want it to stay warm. The sauce thickens as it cools.
Hot Fudge Sauce is excellent drizzled over brownies, pie, or chocolate chip muffins. Whether you're eating it for breakfast, lunch, or dinner, it's perfect. There's no wrong time to enjoy it; it's versatile enough for almost every occasion.
How to Store Homemade Hot Fudge Sauce
The sauce is best served immediately. You may store the leftovers in an airtight container or mason jar in the refrigerator.
How Long Does it Last?
When properly stored, homemade hot fudge sauce will last in the fridge for up to one month.
How to Reheat
Cooling will mainly firm up the hot fudge, particularly as you store the sauce in the refrigerator. So, you'll remove the desired amount of hot fudge sauce and scoop it into a microwave-safe container.
Then, heat hot fudge sauce at 50% power in 15-second increments. Stir it constantly until it is smooth and stirrable.
Favorite Ice Cream Sauce Recipes
Popular Ice Cream Recipes
Because homemade hot fudge sauce is awesome on top of homemade ice cream!
Favorite Fudge Recipes
Check out more of my easy sauce recipes and the best DIY recipes on CopyKat!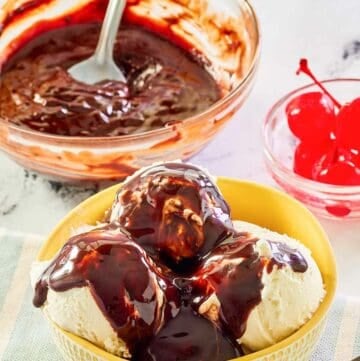 Ingredients
1

cup

chocolate chips

1/4

cup

cream
Instructions
Place the chocolate chips and cream in a microwave-safe bowl.

Microwave for about 1 minute. Stir. Heat a minute more or until desired consistency.

Pour the sauce over ice cream while it is still warm.
Nutrition
Calories:
138
kcal
|
Carbohydrates:
15
g
|
Protein:
1
g
|
Fat:
8
g
|
Saturated Fat:
4
g
|
Cholesterol:
13
mg
|
Sodium:
18
mg
|
Potassium:
5
mg
|
Fiber:
0
g
|
Sugar:
14
g
|
Vitamin A:
160
IU
|
Vitamin C:
0.2
mg
|
Calcium:
31
mg
|
Iron:
0.3
mg