Wingstop Cajun Wings are crispy chicken wings tossed in Buffalo sauce and seasoned with Cajun spices. Serve these hot wings with ranch or blue cheese dressing for a tasty appetizer or dinner.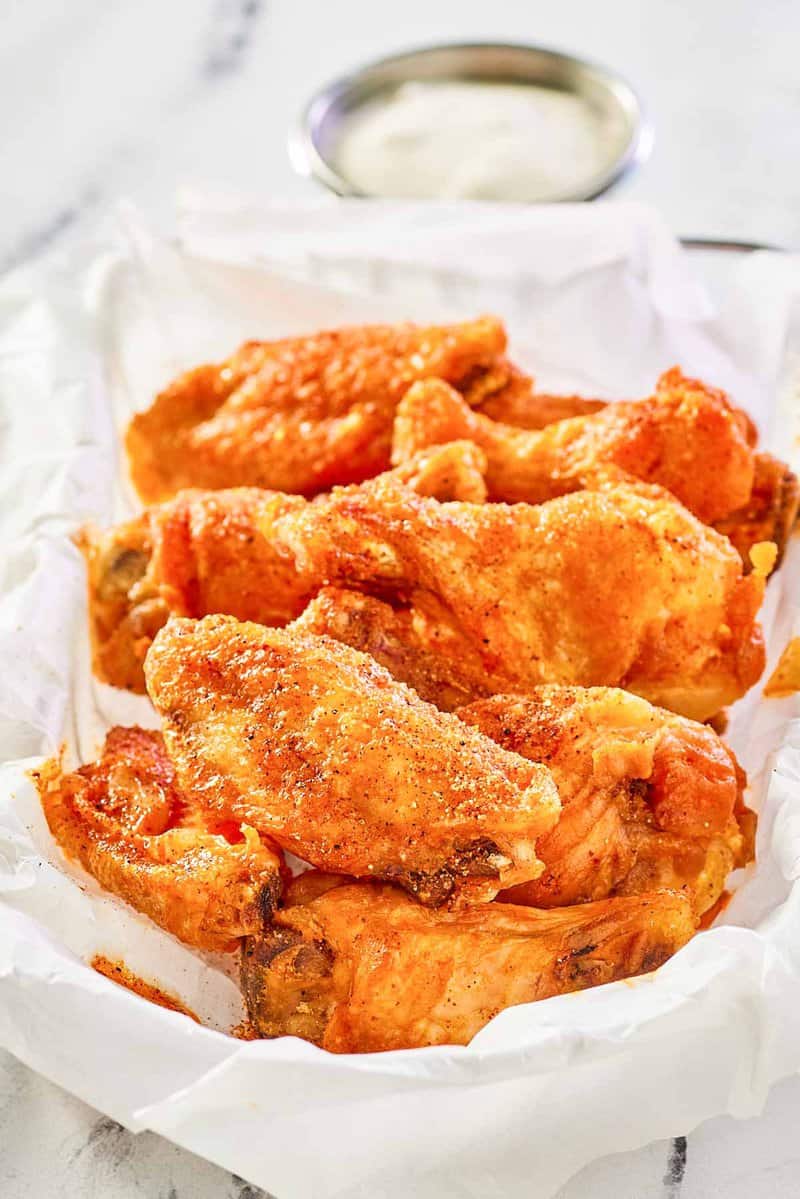 This post contains affiliate links. As an Amazon Associate, I earn from qualifying purchases.
What Makes Wingstop Cajun Wings So Good?
Some people prefer to live life on the spicy side. For those folks, the sauced Cajun Wings at Wingstop are just about perfect.
This recipe takes their original hot buffalo wings on a wild road trip down to the bayou to soak up plenty of local flavor and spiciness.
Why You Must Try This Wingstop Cajun Wings Recipe
The Wingstop Cajun seasoning turns classic wings from the ordinary to the extraordinary. It is highly recommended that you use Tony Chachere's Creole Seasoning for this recipe.
The unique blend of salt, black pepper, red pepper, chili powder, and garlic is an absolute classic of Cajun and Creole cooking. Tony's seasoning blend kicks these wings in the seat of the pants in the heat department and adds plenty of complex flavors to boot.
Wingstop Cajun Wings Ingredients
For Cajun Wings, you'll need:
Chicken wings, separated into drumettes and wingettes.
Margarine or butter
Frank's Red Hot sauce
White vinegar
Worcestershire sauce
Tony Chachere's Creole Seasoning
Neutral oil for frying
Since the sauce is already on the salty side, the lite version of Tony Chachere's Creole Seasoning is a good choice here. If you can't find Tony Chachere's Creole Seasoning, use your favorite reduced-sodium Cajun or Creole spice blend.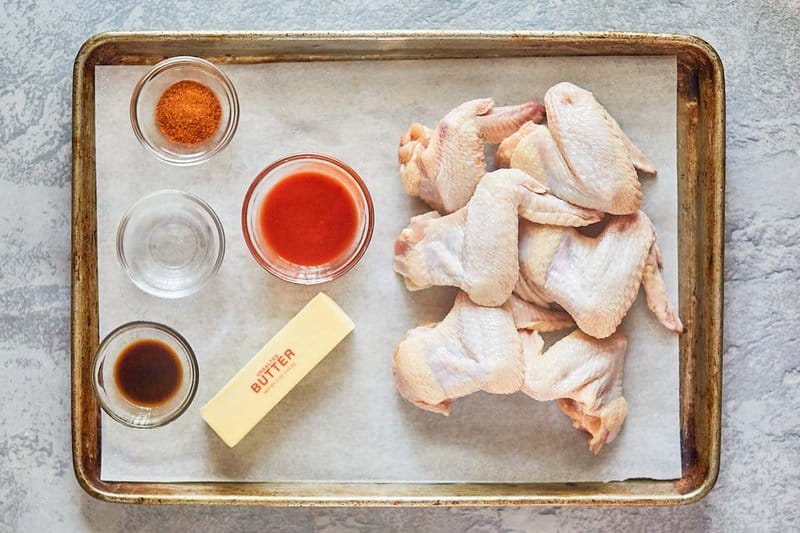 How To Make Cajun Wings Wingstop Style
To fry the chicken wings:
Take the wings out of the fridge and pat them dry with a paper towel.
Cut them into drumettes and flats if needed.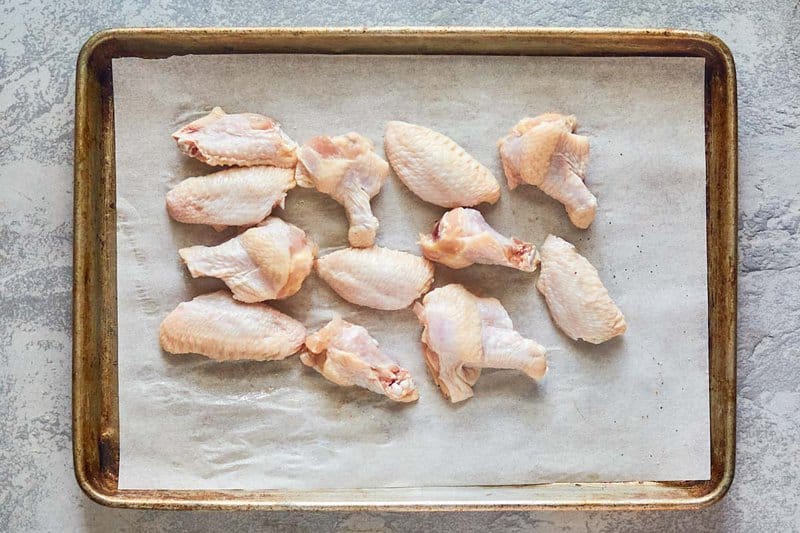 Add the vegetable oil to a deep fryer and heat to 375°F. If you don't have a deep fryer, heat the oil in a thick-bottomed pot over medium heat. Make sure to use a deep-fry thermometer and plan on adjusting the heat to keep the temperature at 375°F while frying.
Prepare a wire rack over a rimmed baking sheet and set aside.
Fry the chicken wings in batches depending on the size of your fryer. Cook for 10 to 12 minutes or until the wings reach an internal temperature of 165°F.
Put the cooked wings on the wire rack to drain and place them in an oven set on WARM until you're ready to serve.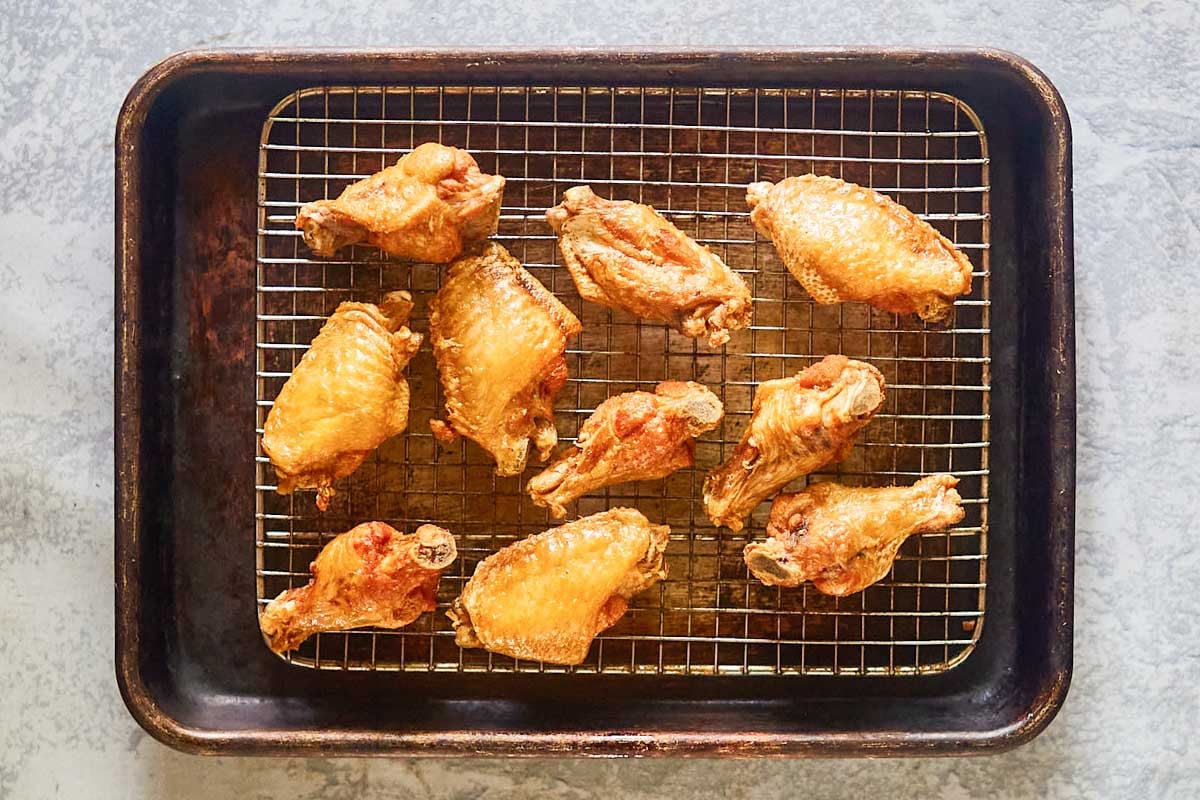 To make the Cajun Wing Sauce:
While the wings are frying, heat a small saucepan containing margarine or butter, hot sauce, white vinegar, and Worcestershire sauce over medium-low heat.
Stir until the margarine or butter melts, and the sauce thickens slightly.
Remove the saucepan from the stove and stir in the seasoning blend.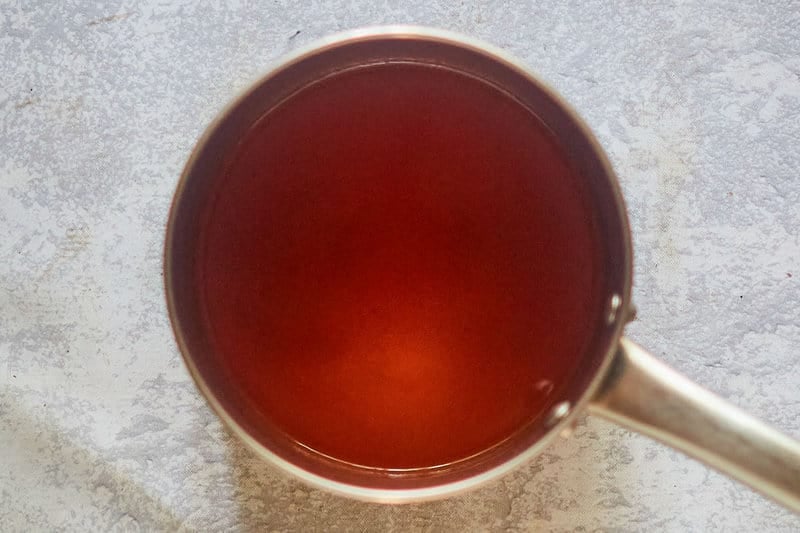 To serve wings with Wingstop seasoning:
Put the drained fried wings in a large bowl.
Pour the Cajun sauce into the bowl. Toss to coat.
Serve immediate.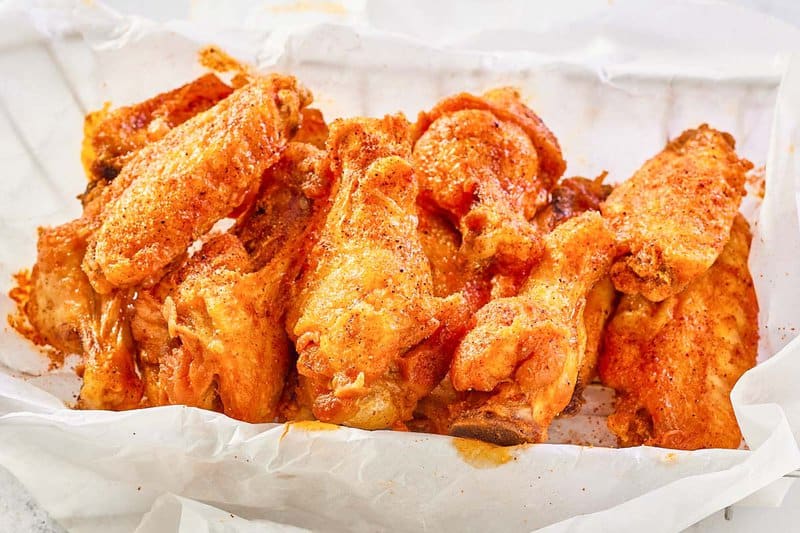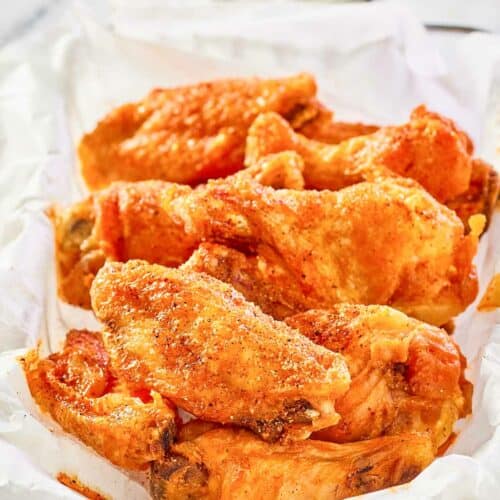 Ingredients
vegetable or canola oil

for deep frying

2

pounds

chicken wings

1/2

cup

margarine

or butter

3/4

cup

Frank's Red Hot Sauce

1

teaspoon

white vinegar

1

teaspoon

Worcestershire sauce

1

tablespoon

Tony Chachere's Creole Lite Seasoning
Instructions
If necessary, cut the wings into the drumette and the wingette. Be sure to cut off the wing tip (you can save this for making chicken stock).

In a deep fryer, heat the oil to 375°F. Deep fry the chicken wings for 10 to 12 minutes, depending on their size, until they reach an internal temperature of 165°F. Remove the wings from the fryer and transfer to a

wire rack

.

Meanwhile, make the sauce by combining the margarine, Frank's Red Hot Sauce, white vinegar, and Worcestershire sauce in a small saucepan over medium-low heat. Stir until all is melted and incorporated.

Place the cooked wings into a bowl with the sauce and sprinkle Tony Chachere's seasoning on top. Thoroughly coat the wings with the sauce and serve immediately.
Nutrition
Calories:
482
kcal
|
Carbohydrates:
1
g
|
Protein:
23
g
|
Fat:
43
g
|
Saturated Fat:
10
g
|
Polyunsaturated Fat:
10
g
|
Monounsaturated Fat:
19
g
|
Trans Fat:
0.2
g
|
Cholesterol:
94
mg
|
Sodium:
1757
mg
|
Potassium:
255
mg
|
Fiber:
1
g
|
Sugar:
0.3
g
|
Vitamin A:
2058
IU
|
Vitamin C:
1
mg
|
Calcium:
29
mg
|
Iron:
2
mg
What To Serve With Them
Nothing goes better with wings than a cold, acidic beer like Corona to help cut the fat and heat. French fries, onion rings, and hush puppies are popular side dishes, but creamy coleslaw and raw veggie sticks are excellent choices for cooling down your mouth if things get too intense.
You can serve them with your favorite dipping sauce, Wingstop ranch dressing, or blue cheese dressing.
How To Store Leftover Wings
Don't keep leftover wings that have been at room temperature for more than a few minutes. But if you can cool them down quickly enough, you can store extra wings in an airtight container in the fridge for up three days.
What's the Best Way to Reheat Wings
You will get the best results reheating Cajun Wings in the oven:
Take the wings out of the fridge and let them warm up on the counter for about 15 minutes.
While the wings are shaking off the fridge's chill, preheat the oven to 350°F.
Arrange the chicken wings in a single layer on a lightly oiled cooking sheet and reheat for 5 to 6 minutes per side.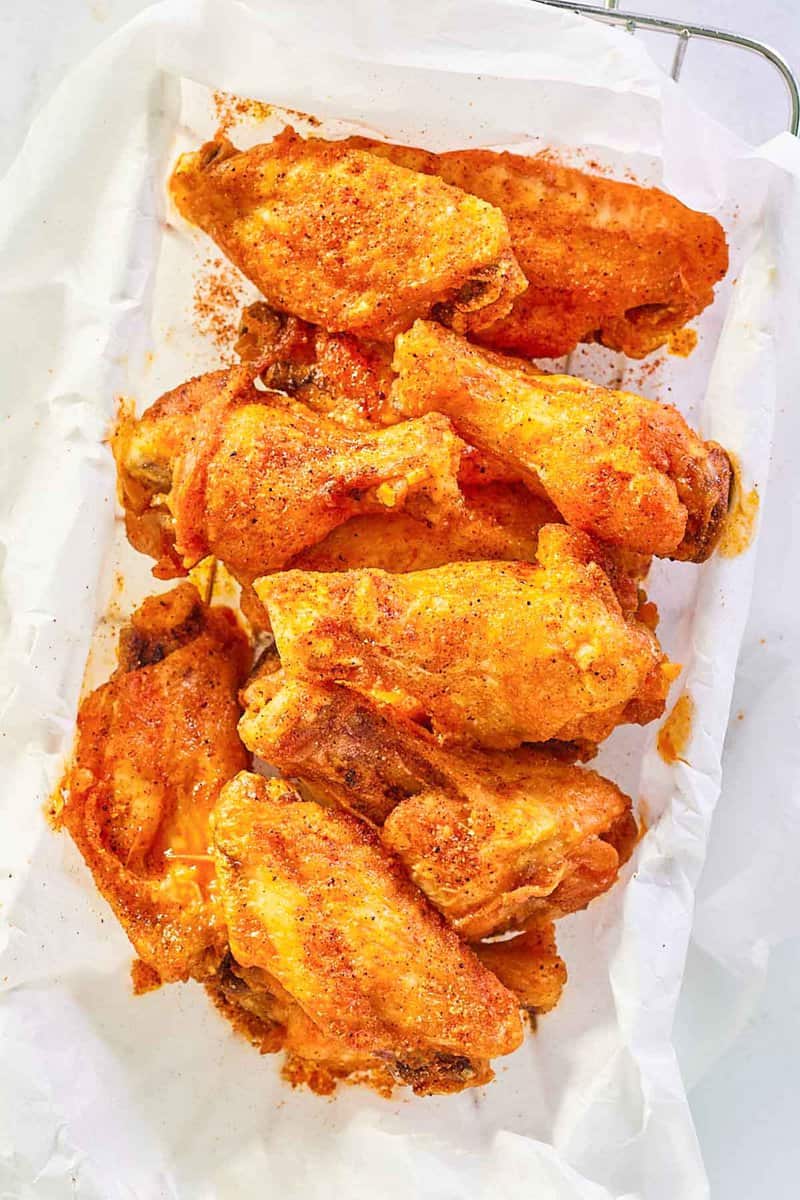 More Wingstop Copycat Recipes
Favorite Appetizers and Wings Recipes
Check out more of my easy appetizer recipes and the best fast food recipes on CopyKat!