Wingstop ranch is a tasty dip for chicken wings, veggies, and chips. No need to go to the restaurant when you can make this delicious buttermilk ranch dressing at home.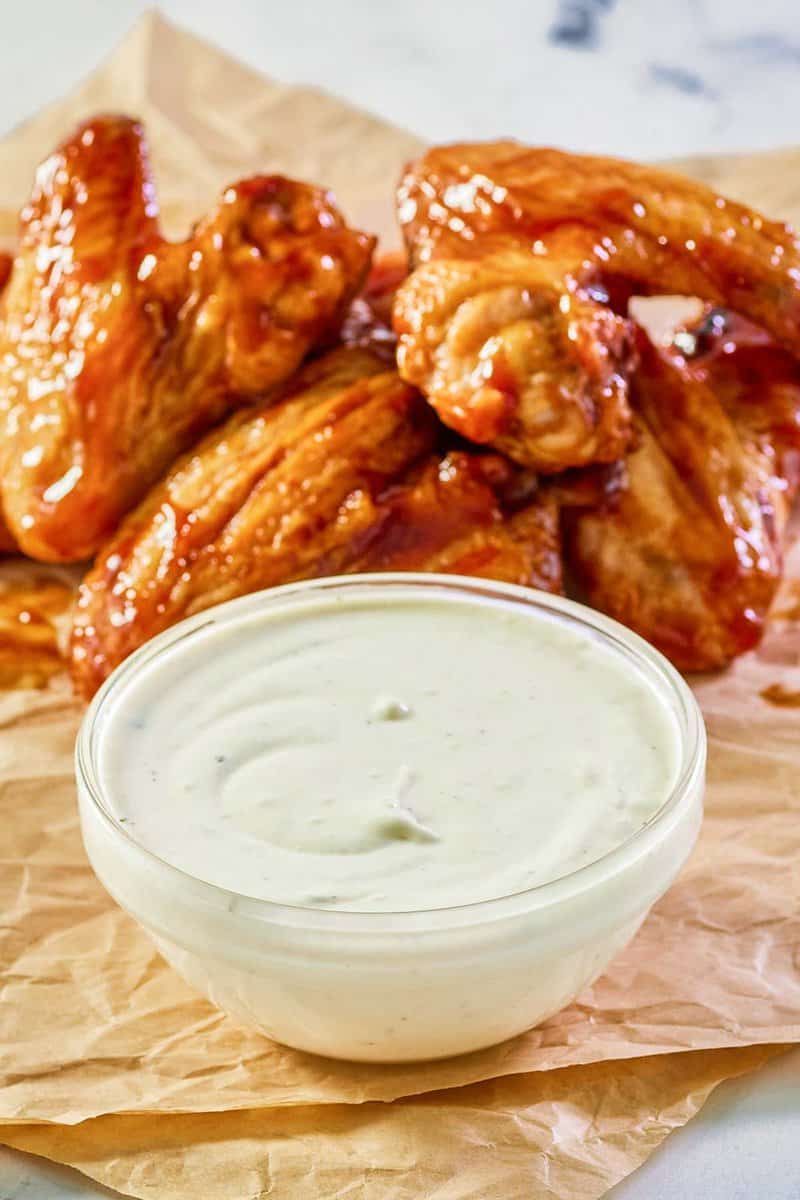 This post contains affiliate links. As an Amazon Associate, I earn from qualifying purchases.
What Makes the Wingstop Ranch Dip So Good?
Everyone knows that hot wings are better with a bowl of ranch dip on the side. And if that ranch dip comes from Wingstop, so much the better!
Until recently, the ingredients in Wingstop ranch dressing dip were a closely guarded secret. But a viral TikTok video blew the lid off the mystery and answered two of the most commonly asked questions about the dipping sauce:
How does Wingstop make their ranch dip?
What ranch does Wingstop use in their dipping sauce?
This recipe reproduces the famous Wingstop Ranch Dip based on the answers from that video.
Why You Need To Try This Recipe
With just three ingredients, this copycat Wingstop Ranch Dip is simple and easy to make. The real star of the show here is the sour tang of the cultured buttermilk that works so well with the other components in the dip. That wonderful buttermilk taste is what sets it apart.
While the recipe and the restaurant both use cultured buttermilk, if you can get your hands on some real buttermilk, it will give the dip even more wonderful acidity.
Ingredients For This Wingstop Ranch Dip
To make this copycat Wingstop ranch recipe, you'll need:
Cultured buttermilk
Mayonnaise
Hidden Valley Original Ranch dry ranch dressing mix
Make sure to pick up the "Buttermilk Recipe" version of the Hidden Valley Original Ranch dry ranch packets.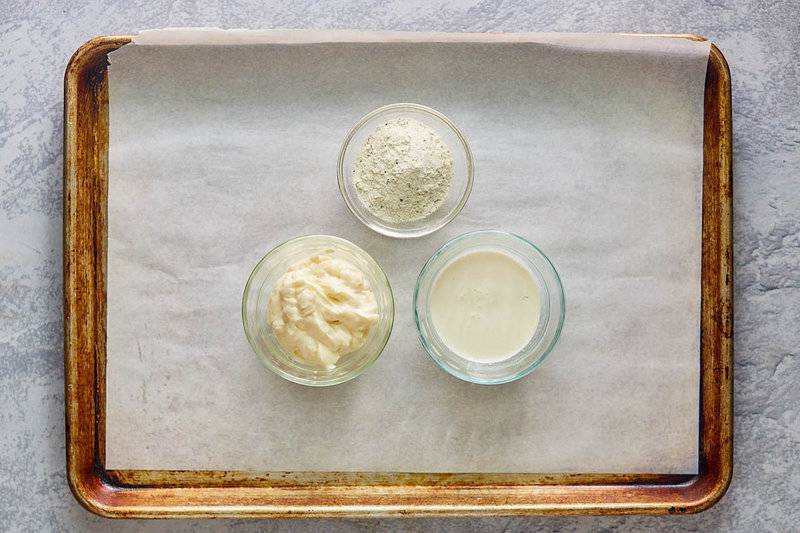 How To Prepare the Ranch Dip
To make this copycat Wingstop ranch dressing recipe:
Combine the buttermilk and the ranch dressing mix packet in a bowl.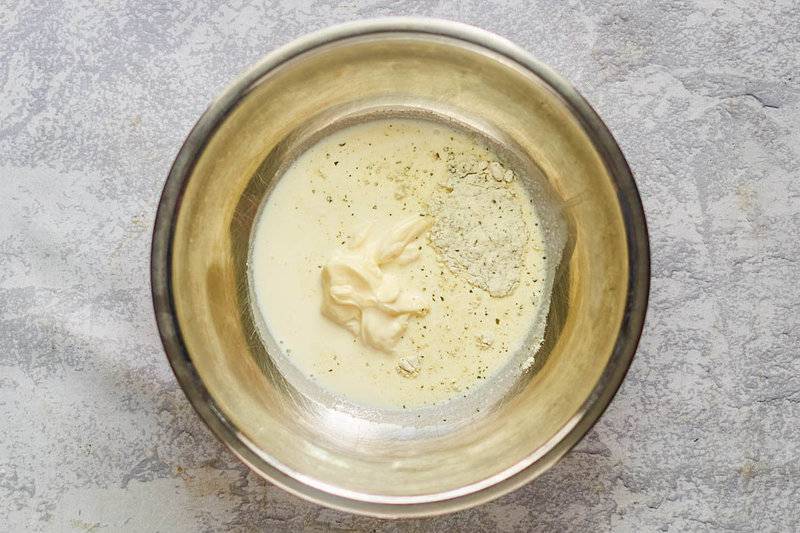 Whisk in the mayo in stages until the dip has a smooth texture.
Cover with plastic wrap and put in the fridge for at least an hour.
Whisk well before serving.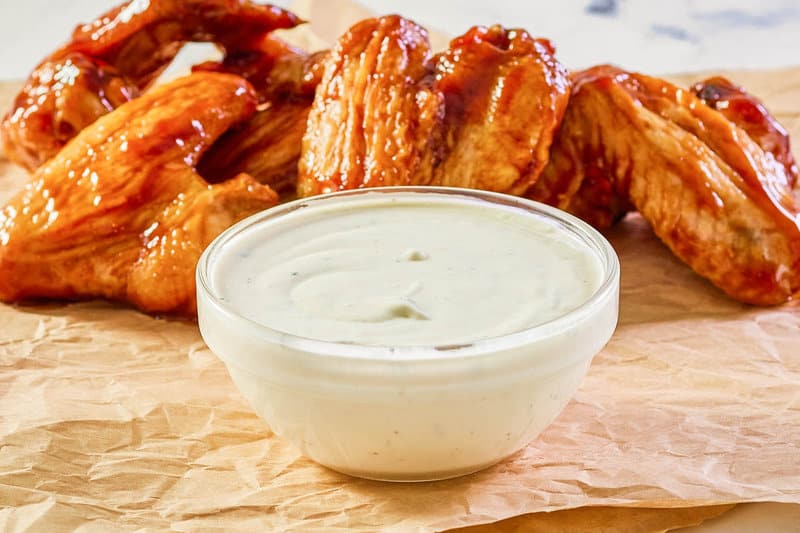 Recipe Notes
This dressing contains dairy and eggs. You can substitute the main ingredients of regular mayo with vegan mayonnaise and the buttermilk with a plant-based alternative to make it dairy-free, egg-free, and vegan.
What To Serve It With
Ranch Dipping Sauce is an essential side for hot wings and works well with chicken tenders and nuggets. It's also great for french fries and onion rings instead of ketchup.
Other Ways You Can Use Wingstop Ranch Dip
This recipe is excellent for a lot more than just fried food. Try these suggestions to help use up any leftovers:
Use as a dip for vegetables such as broccoli, cucumbers, carrots, and celery.
Brush the ranch dip on raw cubed chicken pieces and let them marinate for an hour. Then thread the chicken on a skewer and grill for a delicious kebab.
Mix a few tablespoons of the dip into the ground beef for an additional burst of flavor in hamburgers or meatloaves.
How To Store Copycat Wingstop Ranch
Throw out any ranch dip you served, but you can keep any unused homemade ranch dressing in an airtight container in the coldest area of the fridge.
How Long Does the Ranch Dip Last in Your Refrigerator
The dip can last up to a week, depending on the freshness of the buttermilk.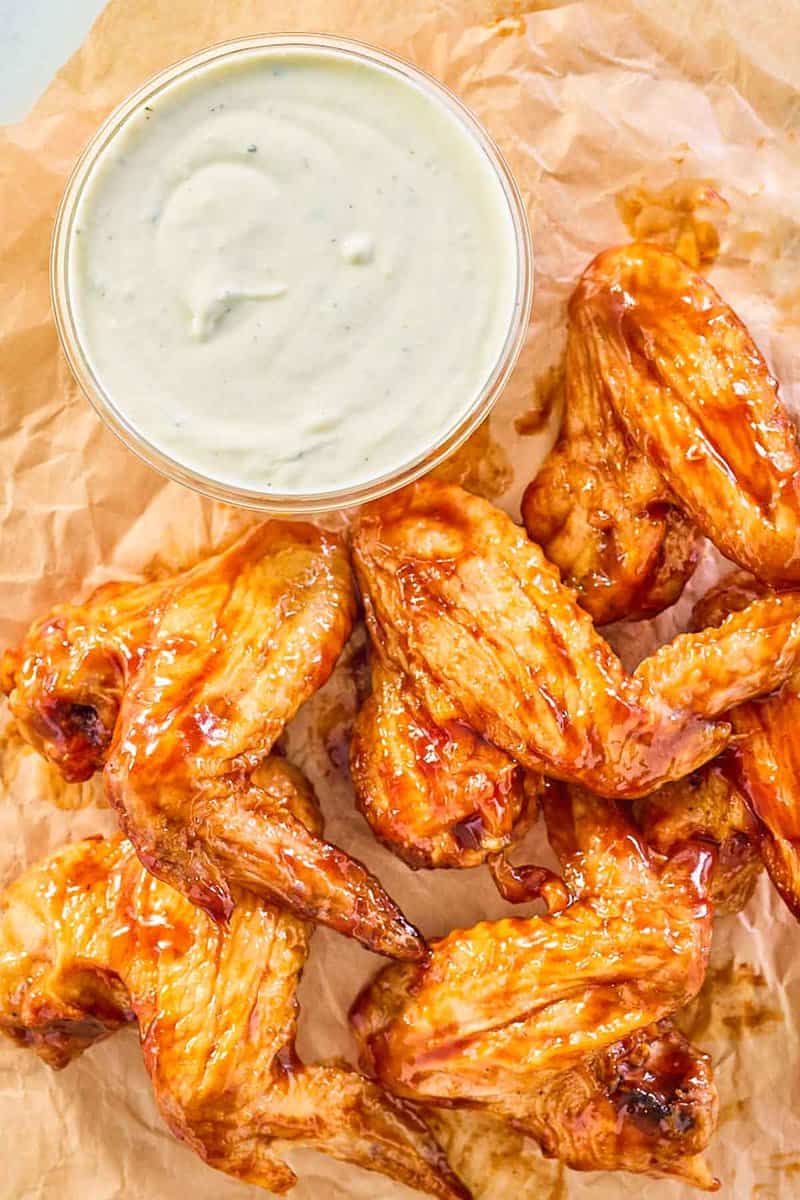 More Wingstop Copycat Recipes
Favorite Salad Dressing and Dipping Sauce Recipes
Check out more of my easy salad dressing recipes and the best copycat fast food recipes on CopyKat!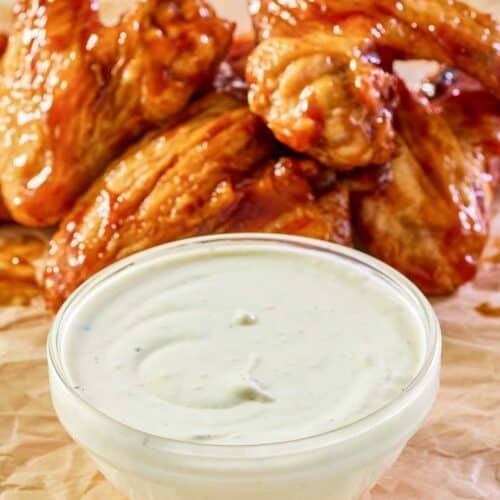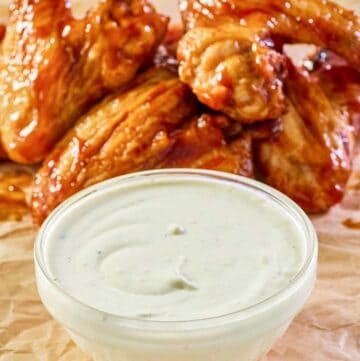 Ingredients
¾

cup

Buttermilk

¼

cup

Mayonnaise

1

tablespoon

Hidden Valley Original Ranch Seasoning and Salad Dressing Mix
Instructions
Combine all the ingredients in a small bowl and mix well.

Cover and refrigerate for 1 hour before serving.
Nutrition
Calories:
67
kcal
|
Carbohydrates:
2
g
|
Protein:
1
g
|
Fat:
6
g
|
Saturated Fat:
1
g
|
Polyunsaturated Fat:
3
g
|
Monounsaturated Fat:
1
g
|
Trans Fat:
0.01
g
|
Cholesterol:
5
mg
|
Sodium:
209
mg
|
Potassium:
32
mg
|
Sugar:
1
g
|
Vitamin A:
42
IU
|
Calcium:
26
mg
|
Iron:
0.02
mg