Raising Cane's Dipping Sauce is tangy, rich, and packed full of flavor. Putting your finger on exactly what it is to make it so special is a little tough. One thing is for sure, you are going to love this copycat Raising Cane's sauce recipe for your homemade chicken tenders! It also makes a delicious fry sauce too! It is so close to the real thing, it's scary!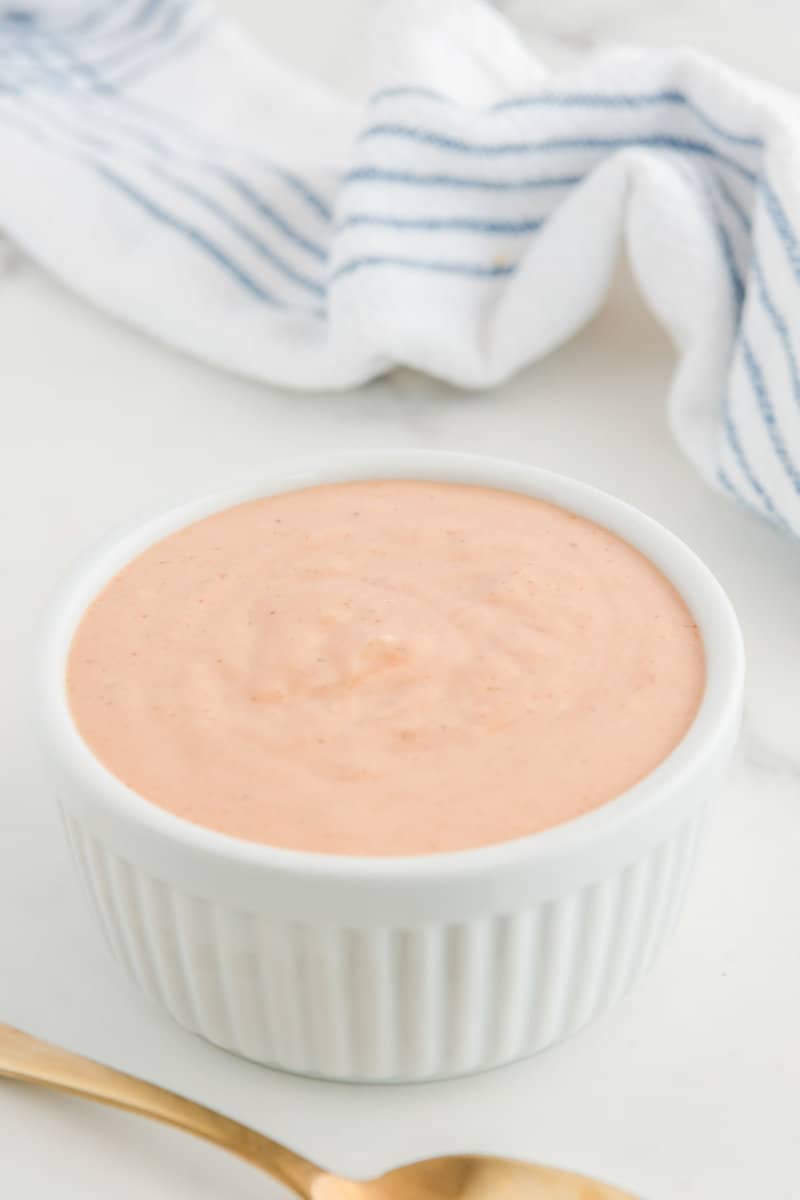 This post contains affiliate links. As an Amazon Associate, I earn from qualifying purchases.
What Makes Raising Cane's Sauce So Good
You may not know what a Raising Cane's is; well if you haven't been to one, it is a fast food restaurant specializing in chicken tenders and this fantastic dipping sauce. They also have some of the best lemonade around.
The restaurant opened in 1996 at the North Gates of Louisiana State University in Baton Rouge.
What makes their chicken so unique is that it has never been frozen. So, these folks care about how their food tastes. All of their food is scratch-made in-house. This makes all of their food taste better.
What is Raising Cane's Sauce?
This sauce is pure heaven. Their signature sauce was developed for chicken tenders. This sauce has the perfect touch of pepper and spices, and it has a bit of acid. This combination made in heaven is perfect for dipping crispy chicken tenders and French fries.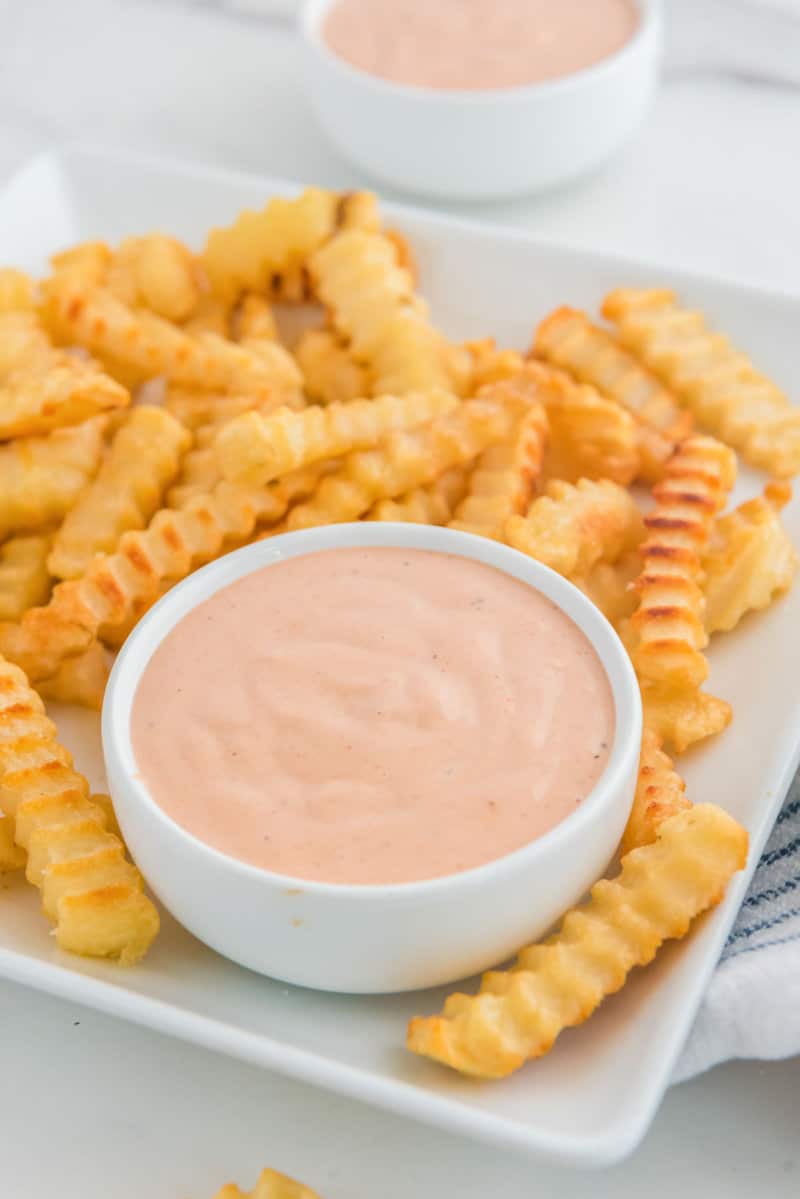 What does Raising Cane's sauce taste like?
Raising Cane's sauce is known for its unique and delicious flavor. It is a tangy, creamy, and savory sauce with some spice. The sauce has a smooth texture, and a slightly sweet taste that complements the chicken fingers that Raising Cane's is famous for.
Many people describe the sauce as a perfect balance of tangy, creamy, and mildly spicy flavors. Overall, the sauce, with its savory flavors, adds a tasty element to the meal.
What is Cane's sauce made from?
This sauce is made from common ingredients you already have in your pantry! It is made from mayo, Heinz ketchup, Worcestershire sauce, garlic powder, salt, and freshly ground black pepper.
Canes Dipping Sauce
Cane's dipping sauce is unique, and I think it also goes great with French fries, on a hamburger, or even as a sandwich spread. This sauce is so good that you will want to grab some extra sauce there.
But if you don't live near a Raising Cane's restaurant or want to make a batch of this yummy sauce to have plenty for your meals, this copycat recipe is for you.
Homemade Sauce That's Perfect for Chicken and Fries
I don't know about you, but I am often utterly fascinated by the dipping sauces served when I eat. To me, this is what makes a restaurant dining experience unique.
I don't always go to the trouble of making a fancy dipping sauce when I cook a meal at home. But this sauce is worth making. It is the perfect sauce for dipping fried chicken fingers, chicken nuggets, French fries, Texas toast, and veggies.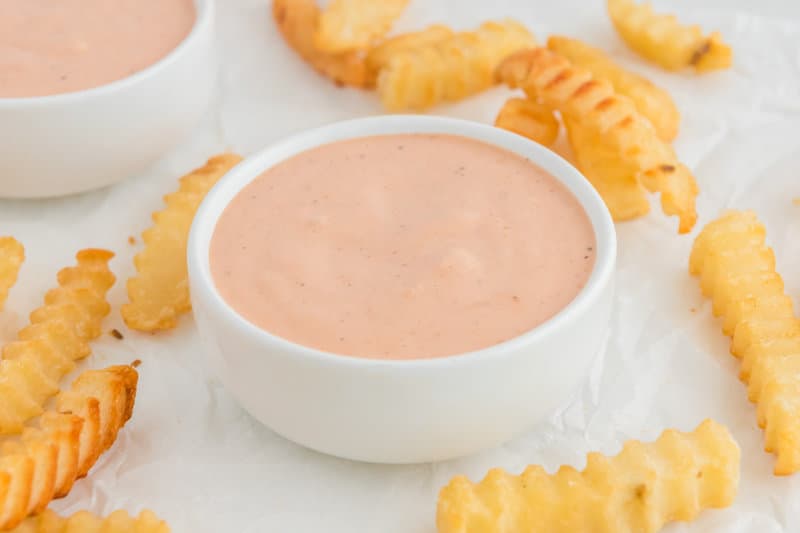 Copycat Raising Cane's Sauce Recipe Ingredients
Here's a list of the simple ingredients you need for making copycat Cane's sauce. The exact measurements are in the recipe card below.
Mayonnaise – I suggest that you use Dukes, it has the right flavor, and it has a little more acid in it than other brands. If you can't get Dukes I suggest that you use Hellman's.
Heinz ketchup – this is what the restaurant had on hand when they created the sauce.
Worcestershire sauce – Lea and Perrins is my go-to brand here. It has more flavor than Heinz or less expensive brands.
Garlic powder – my tip here is to ensure that your garlic powder is fresh, your spices have been sitting around for too long, and they have lost their pungency.
Salt – Kosher salt is my favorite. The flakes of salt tend to pack more of a punch than the regular table salt.
Ground black pepper – if you can grind it fresh, your taste buds will thank you!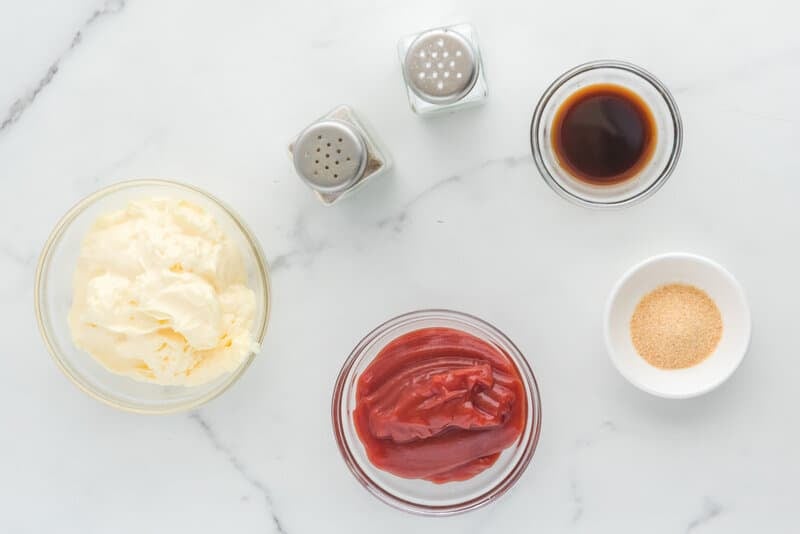 How to Make Canes Sauce
Place all ingredients in a bowl.
Stir or whisk to combine thoroughly.
Refrigerate the sauce for a few hours before serving. This is critical to getting the taste exactly right.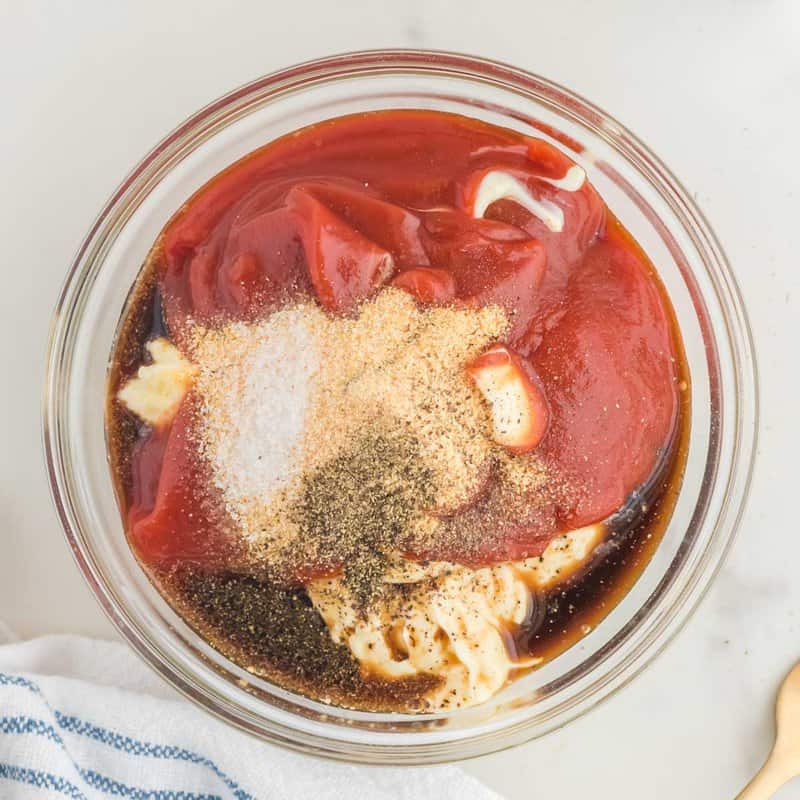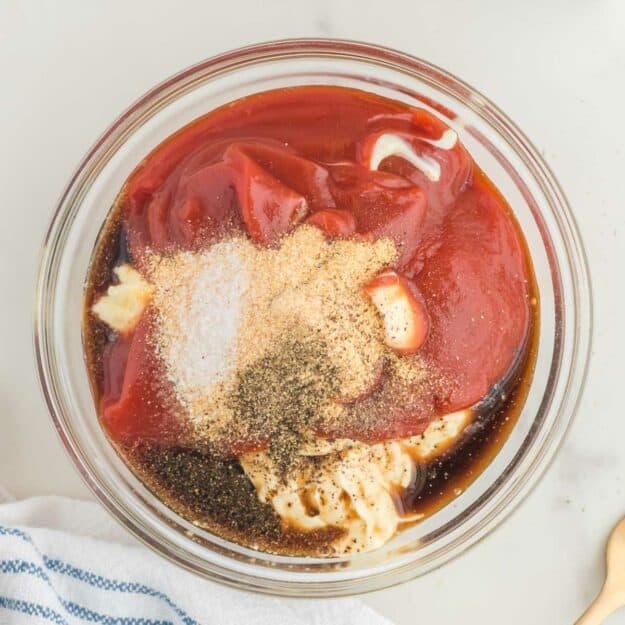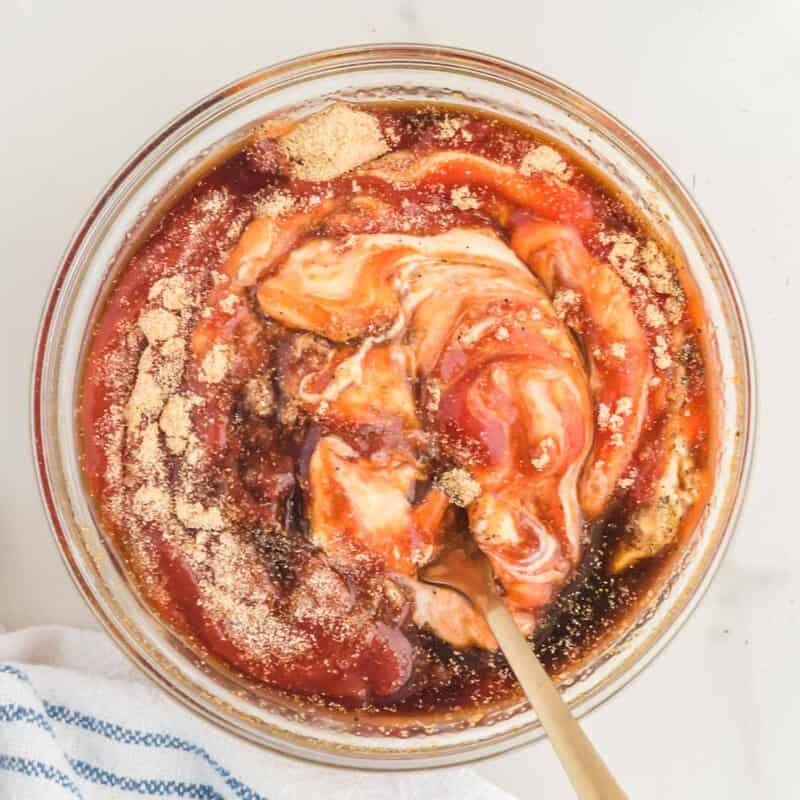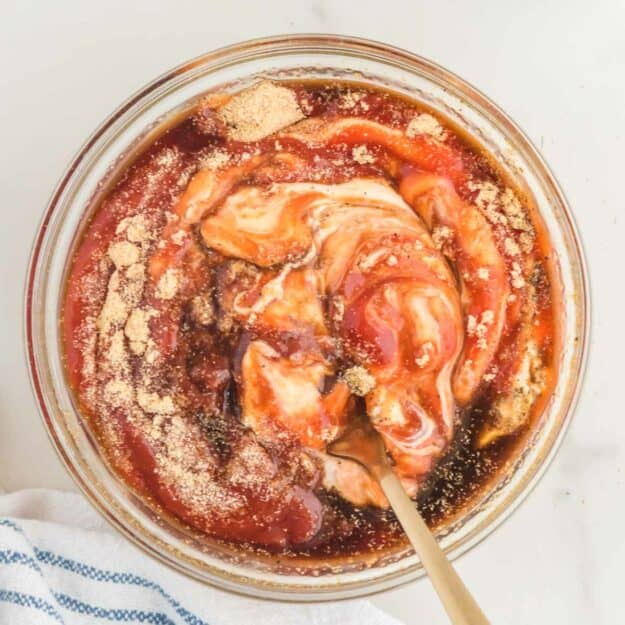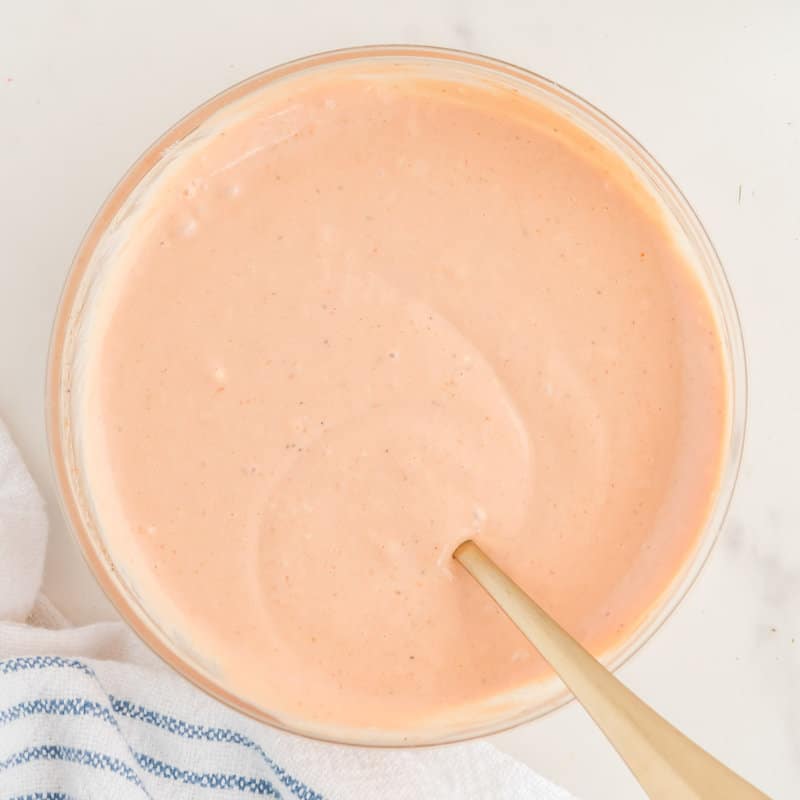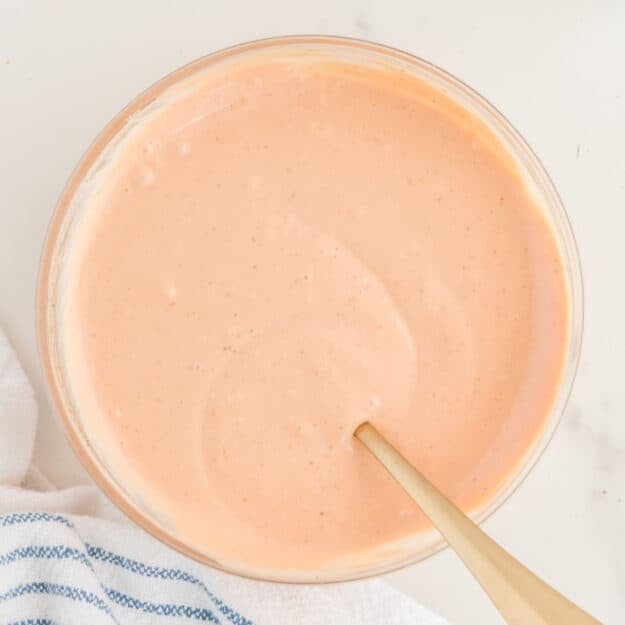 How to Store Copycat Cane's Sauce
Be sure to store the copycat Raising Cane's sauce in an airtight container in the fridge. Your homemade sauce will last for up to ten days. It is not likely your sauce will last for that long!
Cane's Sauce Uses
In addition to being a delicious dipping sauce for chicken fingers and fries, there are a few other ways you can use the delicious Cane's sauce:
Burger Sauce
Salad Dressing
Sandwich Spread
Veggie Dip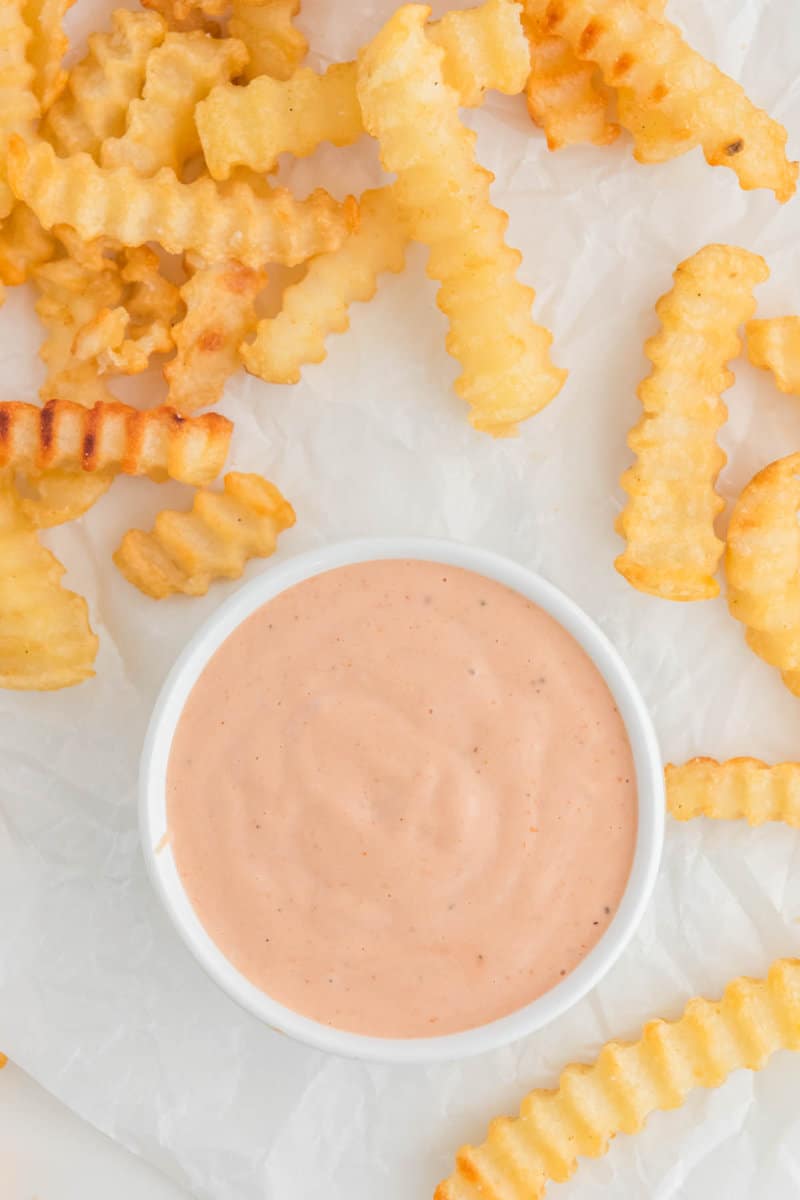 Favorite Dipping Sauce Recipes
Popular Fast Food Copycat Recipes
Be sure to check out more of my easy sauce recipes and the best fast food recipes here on CopyKat!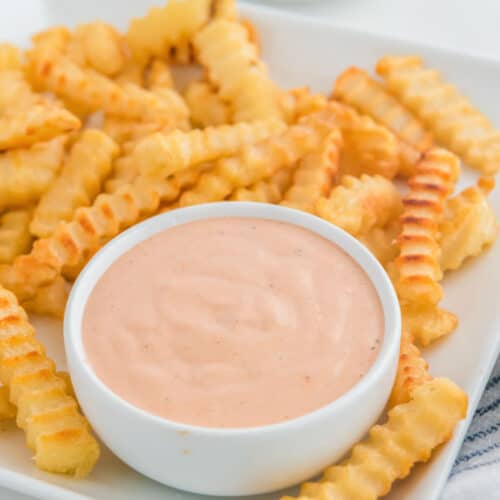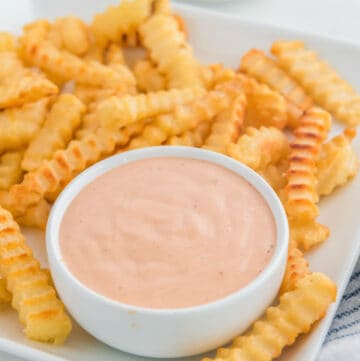 Ingredients
1

cup

mayonnaise

Hellman's or Dukes recommended

½

cup

Heinz ketchup

1

tablespoon

Worcestershire sauce

plus 1 teaspoon

1

teaspoon

garlic powder

¼

teaspoon

salt

1

teaspoon

black pepper

fresh ground is best
Instructions
Place all ingredients in a small bowl.

Stir all the ingredients until well blended.

Refrigerate the sauce in an air-tight container for a few hours before serving.
Notes
The sauce will stay good refrigerated in a container for up to 2 weeks.
Recipe Yield: 1 1/2 cups
Nutrition
Calories:
93
kcal
|
Carbohydrates:
2
g
|
Protein:
0
g
|
Fat:
9
g
|
Saturated Fat:
1
g
|
Cholesterol:
5
mg
|
Sodium:
181
mg
|
Potassium:
33
mg
|
Fiber:
0
g
|
Sugar:
1
g
|
Vitamin A:
40
IU
|
Vitamin C:
0.4
mg
|
Calcium:
3
mg
|
Iron:
0.1
mg