When you make Taco Bell Taco Sauce you don't need to leave the restaurant with tons of little sauce packets in your pockets. You can make homemade taco sauce, it is made with the perfect combination of spices that makes it full of flavor.

Homemade Taco Bell Taco Sauce
You can make flavorful this homemade taco sauce recipe at home that tastes just like it does in the restaurant. Homemade hot sauces are just as good as ones you get away from home.
This copycat recipe is made with common ingredients you can find at the grocery store or may already be in your pantry. Soon you will enjoy mild taco sauce made in your kitchen.
Where Did the Taco Come From?
The taco today is a fast-food staple, but you might be wondering how it came about. The taco was most likely invented by Mexican silver miners in the 18th Century.
In those mines, a "taco" was the name of the little charges that were used to excavate the ore. These consisted of pieces of paper wrapped around some gunpowder. These "tacos" were inserted into holes the miners carved in the rock.
Actually, if you stop and think about it, a chicken taco with a good hot sauce is a lot like a stick of dynamite!
What to put Taco Sauce on?
Did you know you can put this Taco Bell sauce on so many different things? Sure, it's great for tacos, but Taco sauce goes well on:
Quesadillas
Tacos
Sauce for burritos, either inside or on top
On eggs, either scrambled or even fried eggs
Nachos
How can your easy homemade taco sauce?
You can use taco sauce in many different ways, it goes great on tacos, taco salad, or quesadillas. You could use it to top nachos, it could also make a great salad dressing. The possibilities are endless.
Homemade Taco Bell Sauce Ingredients
Here's a list of what you need:
Canned tomato sauce
Water
Chili powder
Ground cumin
Dry minced onions or onion powder
White vinegar
Garlic powder
Garlic salt
Paprika
Sugar
Cayenne pepper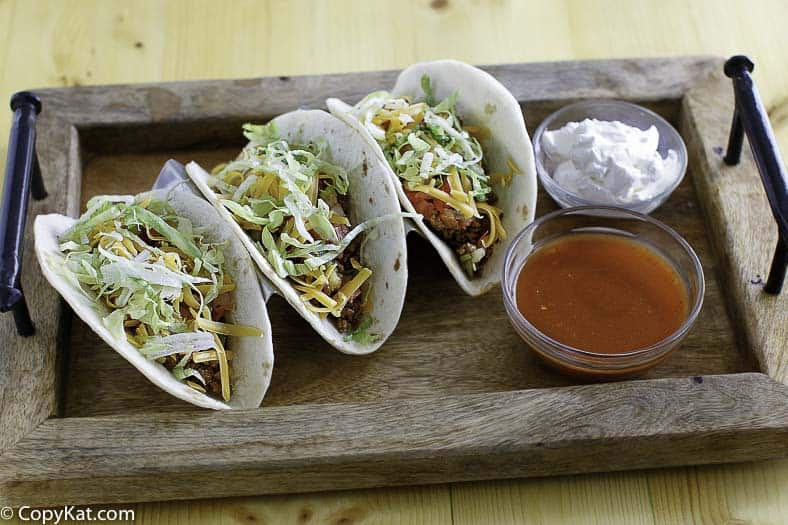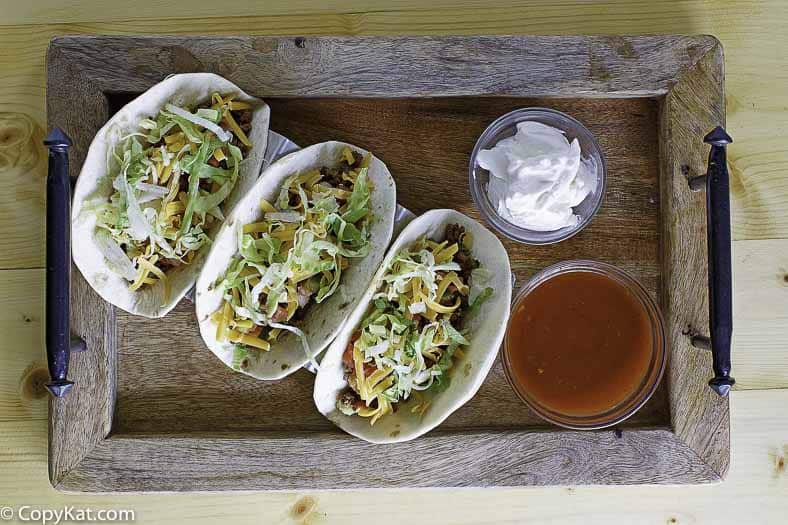 How to Make Taco Bell Mild Sauce
Place all ingredients in a saucepan and stir well.
Simmer at a very low temperature for 15 to 20 minutes.
Remove the pan from the heat and allow the sauce to cool to room temperature.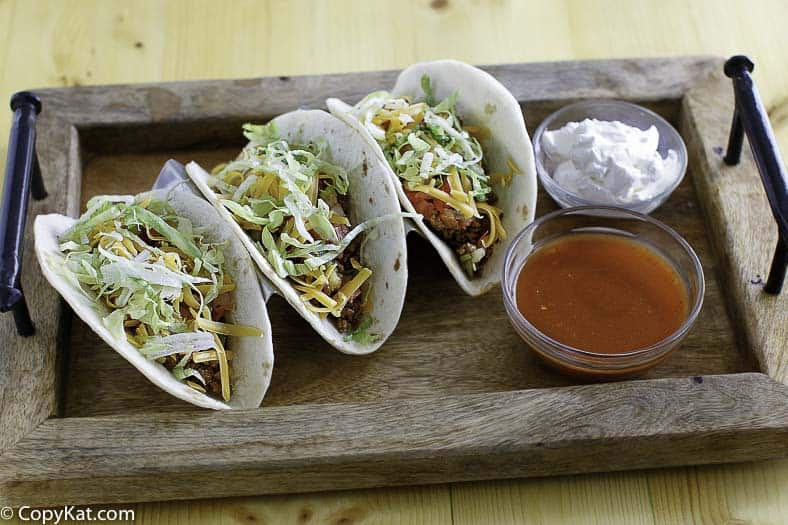 How to store your leftover taco sauce
You can store your leftover taco sauce in an airtight container, a squeeze bottle, or perhaps you have a leftover bottle of Ortega taco sauce. It will last for up to 10 days when stored in the fridge.
More Taco Bell Copycat Recipes
Favorite Mexican Fast Food Copycat Recipes
Be sure to check out more of my easy Mexican recipes and the best fast food copycat recipes.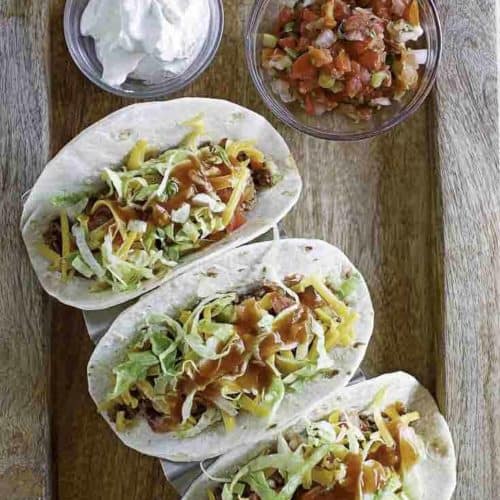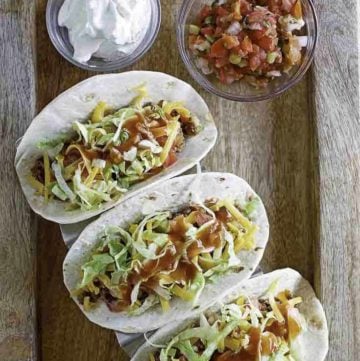 Ingredients
8

ounces

canned tomato sauce

1/3

cup

water

1/4

teaspoon

chili powder

1 1/2

teaspoon

cumin

1 1/2

teaspoon

dry minced onions

1

tablespoon

white vinegar

1/2

teaspoon

garlic powder

1/2

teaspoon

garlic salt

1/4

teaspoon

paprika

1/4

teaspoon

sugar

1/4

teaspoon

cayenne pepper
Instructions
Place ingredients in a saucepan and stir well. Simmer at a very low temperature for 15 – 20 minutes. Remove and cool. The taco sauce may be kept in the refrigerator for several days.
Nutrition
Calories:
83
kcal
|
Carbohydrates:
16
g
|
Protein:
3
g
|
Fat:
1
g
|
Saturated Fat:
0
g
|
Cholesterol:
0
mg
|
Sodium:
2370
mg
|
Potassium:
804
mg
|
Fiber:
3
g
|
Sugar:
11
g
|
Vitamin A:
1585
IU
|
Vitamin C:
15.8
mg
|
Calcium:
57
mg
|
Iron:
4.3
mg