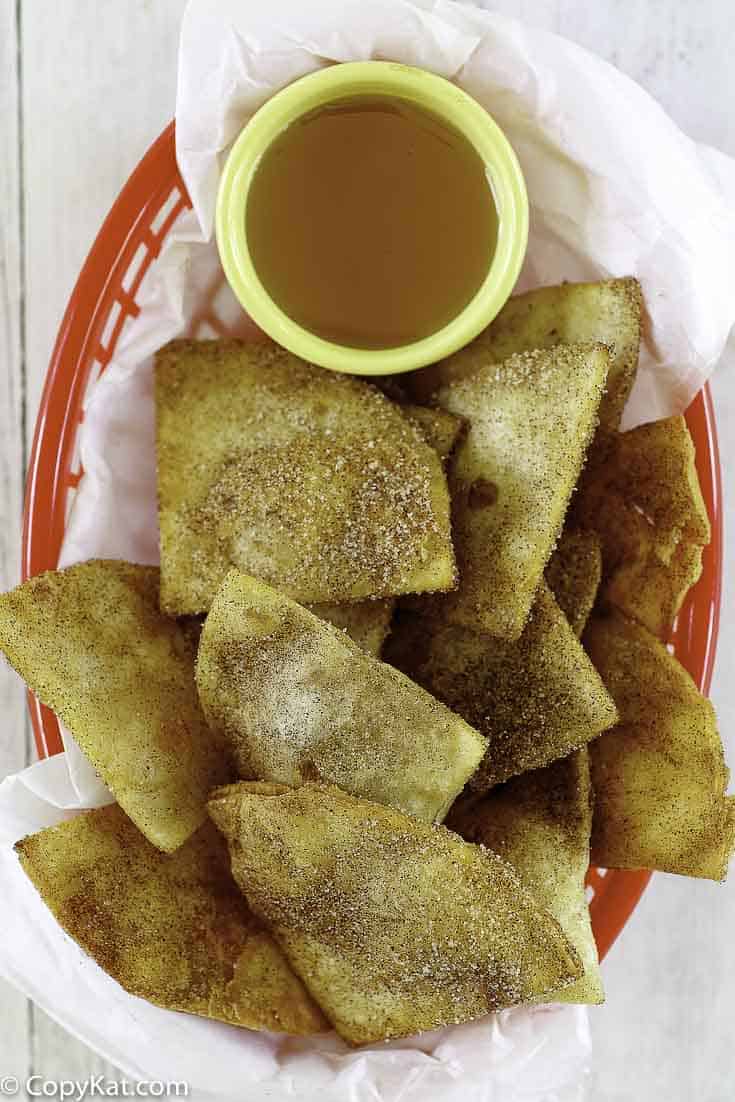 Taco Bell Crispitos are a favorite around my house.  Also known as buñuelos in many Mexican restaurants, Taco Bell Crispitos is a delicious dessert.
I love making copycat Taco Bell recipes. Mexican food is always popular in our house, but even more on Taco Tuesdays. When I perfected my own crunchwrap recipe I was in pure Heaven.
One thing my family always orders every time we go to Taco Bell is a crispito or two. So, of course, I set out to make my own!
What are buñuelos?
They call them crispitos at Taco Bell, but in Mexico, they are known as buñuelos. Buñuelos are traditionally fried dough or fried tortillas. Sometimes they can look a lot like fried doughnut holes. Other times, they look thinner (like mine).
They are normally served with syrup and topped with a sweet topping (like sugar).
How to Make buñuelos
If you want an authentic recipe, follow the one over on Isabel Eats. It's so easy to follow. Basically, you just make a homemade dough out of flour, baking powder, salt, and water. And then you roll it out really thin and fry it.
After it's fried, top it with cinnamon and sugar.
My crispitos are based on Taco Bell's version, not the authentic ones. This also means it is super simple and you can make them even on busy weeknights.
How to Make Homemade Taco Bell Crispitos
Anyone can make these. If you are comfortable letting your kids around the hot oil, invite them to help you make them.
Simple ingredients
To make them, all you need are:
Flour tortillas
Cinnamon and Sugar
Oil for frying
You can prepare Taco Bell Crispitos dessert in no time at all. It's as easy as cutting up the tortillas, frying them, and then sprinkling them with cinnamon and sugar. That's it!
Can you use corn tortillas instead?
No, I would not use corn tortillas, I'd stick with the flour ones. When you fry them, the corn tortillas turn out crunching more, like a chip. These are supposed to have a bread-like consistency.
What To Serve With Taco Bell Crispitos
I love to serve this with ice cream. You can also make a homemade frosting to use as a dip. They also go great with a little honey drizzled on top.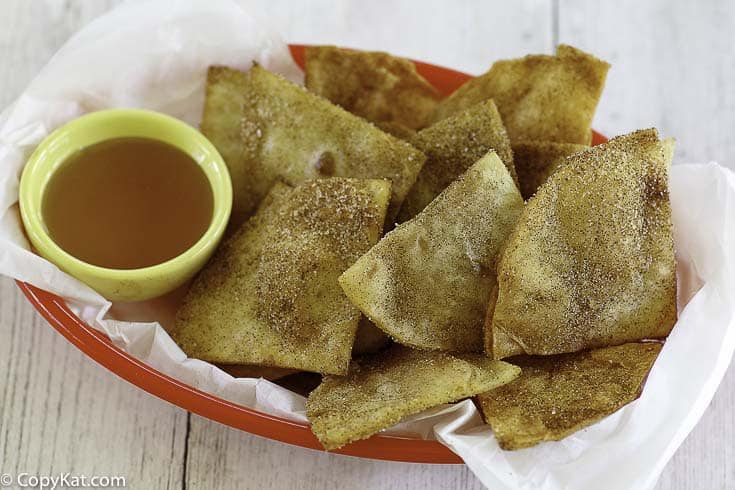 Taco Bell Crispitos
Put these treats in your kids' lunch box for a fun surprise. Make a bunch! You can save them for an after school snack too.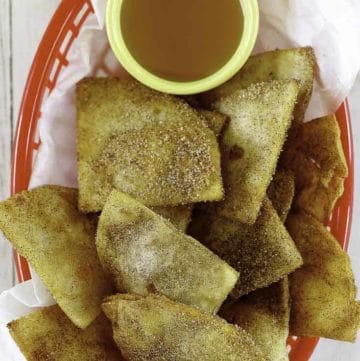 Ingredients
1/8

cup

Cinnamon

1/2

cup

Sugar

10

Tortillas

vegetable oil

to fry
Instructions
Mix together cinnamon and sugar very well.

In a Dutch oven, or large skillet heat the oil to 350 degrees. If you do not have a thermometer, you can set it on medium-high, but be careful to watch that it doesn't get too hot and begin to smoke.

Quarter the tortillas and deep fry 2-4 at a time. Allow them to cook on one side for about 30 seconds or until golden brown, turn over, and repeat.

When both sides are brown take out, and place on paper towels to drain.

While the tortillas are draining liberally sprinkle with cinnamon and sugar mixture.
Nutrition
Calories:
443
kcal
|
Carbohydrates:
67
g
|
Protein:
8
g
|
Fat:
15
g
|
Saturated Fat:
9
g
|
Cholesterol:
0
mg
|
Sodium:
686
mg
|
Potassium:
153
mg
|
Fiber:
2
g
|
Sugar:
21
g
|
Calcium:
106
mg
|
Iron:
3.3
mg
More Mexican Desserts To Make Next
Whether you are planning a Mexican fiesta or just in the mood for some sweet treats, here are some of our favorite Mexican desserts that go perfectly with the Taco Bell crispitos.
If you enjoyed this copycat recipe, be sure to follow us on Twitter, or join our Facebook group!